What comes to your mind when I say "free image hosting sites"?
In a layman's language, we say that all those sites that provide a free space to upload our images on a different server for a lifetime are known as free image hosting sites.
In technical language, we say that free image hosting means that we get a 100% free site that will host virtually any kind of image, provided they are in GIF, JPG, BMP, PNG format.
Image hosting sites are kind of safe. Your data is very much safe with them. It is so much obvious that these free sites are available with some caping as they allow a number of services for free and not all of them. You have to buy a subscription if you want to access any other service.
Recommended Article: Best Free Video Hosting Sites.
You will be able to share these images anywhere, anytime. These hosting sites are the best for professional photographers. They can showcase their talent any time by uploading images on these sites.
There are so many websites that provide image hosting services for free. Some of them are:
Wix
Google photos
Dropbox
Imgur
Pasteboard
Flickr
Icedrive
SmugMug
Adobe creative cloud
Apple iCloud
Amazon photos
500px
Imgbox
Uploads.im
Photobucket.com
1. Wix
Wix is an Israeli software company that contains powerful features. If you are a photographer you obviously cannot compromise on having a photographic website. Wix is an extremely amazing free image hosting website.
Wix is available free of cost but if you want to upgrade the plan and want to access more of its features then you can buy the premium membership.
Features of Wix
There are many features being provided by Wix. They are:
Stunning templates: choose from over 500 designer-made templates for every business.
Total design freedom: detail your site exactly the way you want with innovative drag and drop.
Advanced SEO tools: drive organic traffic with built-in SEO tools, customizable meta tags, and more.
Mobile optimized: your website will automatically look amazing on any device.
App market: manage your website and grow your business with powerful web apps.
Advanced design features: bring your site to life with animation, video backgrounds, and scroll effects.
Unlimited fonts: express more than words with over 100 fonts or upload your own.
Scroll effects: add dimension to your site with parallax, reveal, zoom-in, or fade-in scrolling.
Media galleries: display your images, videos, and text in a beautiful gallery layout.
Plans and prices
The prices of the combo are $18.00/mo, unlimited is $23.00/mo, pro is $28.00/mo, VIP is $47.00/mo, business basic is $28.00/mo, business unlimited is $33.00/mo, business VIP is $56.00/mo.
For more: Free Website Builder | Create a Free Website | Wix.com
2. Google Photos
Every android phone has an in-built feature of google photos. You can log in by your Gmail id and it will automatically store each and every photo of yours. You really need not do any backup as google photos itself does that from time to time.
Google photos have a very cute feature. It allows you to make short videos out of the photos that have been saved there.
Google photos might be the smartest solution when it comes to organizing your pictures by location, date, or even people appearing.
Features of google photos
Automatic backup: have peace of mind that all your photos and videos are safe, with automatic backup from your phone, tablet, computer, and more.
Unlimited storage: enjoy unlimited, free storage at high quality- up to 16-megapixel photos and up to 1080p video.
Always available: take a lifetime's worth of photos with you wherever you go, accessible from any device via apps for android, IOS, and the web.
Offline: your photos are available offline so you can reliably access them, even when cell services or internet connection is unpredictable.
Manage phone storage: when your phone is running low on storage, safely clear photos and videos that are already backed up to your google account. You'll never again have to worry about deleting a photo to make space on your phone.
Jump across time: easily navigate a lifetime of photos, with a simple gesture.
Organized: see your photos automatically organized by the people, places, and things that matter.
Search: Search by what you remember about a photo. Type "beach" and you will see all your beach vacation photos.
Plans and prices
The price of google photos is $1.99/mo for 100GB of storage. Plans include additional members benefits like access to google experts, exclusive features like advanced photo editing tools, and shared family plans.
For more: Google Photos
3. Dropbox
Dropbox is a file hosting service operated by American company Dropbox, Inc has its headquarters in San Francisco, California.
Sharing my very own experience with dropbox. It is a gem. As the name suggests dropbox is just like a virtual box in which you can just drag and drop all your pictures. They are very much safe and you can access them anytime you want.
For the people who click a lot many pictures, dropbox saves every single picture. You can manage your account from your phone. You can also share the link with your friends and clients and they can add more pictures if they want.
Features
Store and sync: keep all your files securely stored, up to date, and accessible from any device.
Share: quickly send any file- big or small- to anyone, even if they don't have a Dropbox account.
Stay secure: keep your files private with multiple layers of protection from the service trusted by millions.
Collaborate: manage tasks, track file updates, and stay in sync with your teams and clients.
Plans and prices
If you want it for personal use then the basic is free. Plus is available at $9.99/mo and the family pack is available for $16.99/mo.
If you are purchasing it for work then basic is free. The professional plan is available at $16.58/mo, the standard plan is available at $37.50/mo, and the advanced plan is available at $60.00/mo.
For more: Dropbox
4. Imgur
Imgur is a platform that posts funny jokes, memes, GIFs, funny images, etc. It can be used on any mobile (whether apple or android) or desktop. It is an American online image sharing and image hosting service with a focus on social gossips.
Features of Imgur
Uploaded in a click: all the pictures are uploaded in a click. Need not worry and you will upload everything with a click.
Share: you can share as much as possible. Share it with the community and ask them to share it further.
GIFs: make GIFs and share them as much as you can. You will see people are in a new trend of GIFs.
Plans and prices
The basic plan is available for free. Pro plan is available at $25.00/mo. Ultra plan is available at $250.00/mo. And the mega plan is available at $4000.00/mo.
For more: Imgur: The magic of the Internet.
5. Pasteboard
It provides simple means to store and share your image and screenshots online. It supports film formats, including PNG, JPEG, TIF, APNG, and GIF up to 10MB in size.
Features of Pasteboard
Copy and paste: insert images directly from the clipboard.
Mobile: upload from your stored photos or capture a new one without leaving the website.
Stored forever: images that you upload will never expire on the website.
Anonymous: decide who you share your images with. Uploads are never discoverable by themselves.
Analytics: see how many viewers your image had.
Drag and drop: drag and drop files from your computer.
Webcam: snap a picture using your webcam.
Cropping: use the built-in tools to crop a portion of the image. The rest is never uploaded.
Express yourself: add a title and description to provide more context to your image.
Plans and prices
Pasteboard premium plan is available at $27.00/year. The prices may change.
For more: Pasteboard — Easy Image Uploads.
6. Flickr
Being one of the oldest and most famous image hosting websites, Flickr is the most used amongst photographers. It is an American image hosting and video hosting service launched in 2004. It is one of the best online photo management and sharing application in the world.
Features of Flickr
All-time available: this website helps people to make their photos available to the people no matter what.
The organisation is up to mark: the website enables new ways of organising photos and videos.
Plans and prices
Monthly retail prices are $6.99/mo plus taxes.
For more: Find your inspiration. | Flickr.
7. Icedrive
Icedrive is a cloud storage solution that aims to make cloud storage feel like a physical hard drive with what the company calls "revolutionary" drive mountain software.
Features of Icedrive
Move mountains: make your cloud storage feel like a physical hard drive with revolutionary drive mounting software.
Share, showcase, and collaborate: with an extensive range of cloud storage apps for a wide variety of platforms, you will always have our Icedrive cloud storage where you need it.
Icedrive home, /mobile & office: with our extensive range of cloud storage apps for a wide variety of platforms, you will always have your Icedrive cloud storage where you need it.
Plans and prices
The lite plan is available at $1.67/mo, the pro plan is available at $4.17/mo, and the pro+ plan is available at $15.00/mo.
For more: Icedrive – Next-Generation Cloud Storage – Get 10GB Free.
8. SmugMug
SmugMug is your do-it-all photo place. Keep every pixel safe, share securely with whoever you want, or use a sales platform to make money selling prints and downloads.
Features of SmugMug
Access: easy uploading and access from anywhere.
Apps: Auto-upload from your mobile device or computer.
Printing: World-class photo labs.
Commerce: sales tools for every photographer.
Data security: the company will never sell your data. Ever.
Support: real humans, fast responses.
Plans and prices
The basic plan is available at $7.00/mo, the power plan is available at $11.00/mo, the portfolio plan is available at $27.00/mo, and the pro plan is available at $42.00/mo.
For more: SmugMug: Protect, Share, Store, and Sell Your Photos.
9. Adobe creative cloud
Adobe creative cloud is a collection of 20+ desktop and mobile apps and services for photography, design, video, web, UX, and more. Take your ideas to new places with photoshop on the iPad, draw and paint with Adobe fresco and design for 3D and AR. Join the global creative community and make something better together.
Features of Adobe creative cloud
20+ apps: explore your creativity with desktop and mobile apps including Photoshop, InDesign, and premiere rush.
Behance: Showcase and discover creative work.
Adobe Portfolio: create and customize your own portfolio website.
Adobe font: access thousands of fonts for your projects right within your creative cloud apps.
Creative Cloud libraries: save, browse and share assets forms libraries right inside your creative cloud apps.
Storage: get 100GB of cloud storage for life sharing and collaboration.
Collaboration tools: Work better together with tools for sharing, reviewing, and commenting.
Plans and prices
There are so many individual plans which are available on the website. Other plans like business, student and teacher, and school and universities are also available here.
You can check their prices at Adobe Creative Cloud Plans, Pricing, and Membership, and can select the plan accordingly.
For more: Adobe Creative Cloud | Details & Products | Adobe
10. Apple iCloud
Launched in 2011 iCloud is a cloud storage and cloud computing service from Apple Inc. the users has been increasing every day.
Features of Apple iCloud
iCloud Photos automatically keeps every photo and video you take in iCloud, so you can access your library from any device, anytime you want.
Any changes you make to your collection on one device change on your other device too. Your photos and videos are organized into years, months, days, and All Photos.
Plans and prices
50GB storage is available at $1.19/mo, 200GB is available at $3.59/mo and 2TB is available at $11.99/mo.
For more: iCloud.
11. Amazon photos
Amazon photos is a secure online storage service for your photos and videos. Securely back up all your photos to the cloud with amazon photos.
Features of amazon photos
Picture perfect: easily order photo tabletops, wall decor, prints, and more online or in the app.
Make it personal: use your photos as your Echo show home screen and fire tv screensaver.
Manage your storage: increase your storage with plans starting at 100GB for $1.99/mo.
Prices and plans
Everyone gets 5GB free and plans start at $1.99/mo for 100GB.
For more: Amazon Photos.
12. 500px
500px is a global online photo-sharing platform that is a subsidiary of the visual china group. It is based in Toronto, Canada. It was co-founded by Oleg Gutsol and Evgeny Tchebotarev in 2009.
Features of 500px
Grow as a photographer: Get immediate exposure with your first upload.
Build your career: present yourself as a professional. Display your services properly.
See how you're performing: with statistics and Pulse you get valuable insights into how your photos are performing and how you rank compared to other photographers in the community.
Plans and prices
The awesome plan is available at $6.49/mo and the pro plan is available at $12.99.
For more: Discover and share the world's best photos / 500px.
13. Imgbox
Having a history of 7 years, empowering people to upload, share, and enjoy images online Imgbox provides free services to its customers.
The team already had an image hosting website but due to numerous customers it collaborated with other person and now they have launched Imgbox so that customers are satisfied.
Features of Imgbox
Supports JPG, GIF, and PNG image formats up to 10MB in size.
Drag and drop facility to upload the images with ease.
Hotlinking to embed the hosted image in other websites, forums, or blogs.
Unlimited storage space to host.
All this possible at a lightning-fast speed.
Plans and prices
It is a completely free service offered by the company. You do not really have to pay for operating such services.
For more: imgbox – fast, simple image host (stample.com)
14. Uploads.im
Do you want to upload your images on Uploads.im? Well, it is one of the best image hosting websites that offer great services. Users may upload an unlimited number of images to be stored on the server indefinitely.
Features of Uploads.im
This platform supports uploading several images at one time.
There are no restrictions on the number of image files you can upload.
Also, the images won't be deleted after a certain period of time.
Plans and prices
It is available, free of cost. You really need not pay any money before using their services.
For more: Uploads. im Image Hosting. Would you like to upload an image?
15. Photobucket.com
Photobucket is an American image hosting and video hosting website. It has more than 10 million registered members.
Features of Photobucket.com
Ease of use: some of the features are quite difficult but overall this app is very easy to use.
Customer service: the customer service provided by the company is very perfect.
Customer response: I have checked the responses of so many customers and everyone is so much satisfied with Photobucket.
Photo editore: filter, frame, crop, enhance, send. One tool to make your photos pop.
Social sharing: social platforms come and go but your photos are forever. Once uploaded, share forever.
Plans and prices
The beginner's plan is available at $6.00/mo, the intermediate plan is available at
$8.00/mo, and the expert plan is available at $13.00/mo.
For more: Photobucket | The safer way to store your photos.
I have already shared the 15 best free image hosting sites. I think they might be very useful for you. Now I will share some of the frequently asked questions with their answers. They will also help you a lot.
Frequently asked questions (FAQs)
Now, you will look at some most commonly asked questions.
Free vs paid image hosting
I have already discussed the 15 best free image hosting sites. They are totally free but if you want the premium version on that very same site, then you have to pay some money and therefore you will get the paid version.
There is a thin line difference between the paid version and the free version. You can get both free and paid versions of the same company. But the features may vary. The paid version provides better features to the customers and access to all the premium plans. But the free version allows only some of the features.
How image hosting sites are useful?
Do you want your images to be stored in a safe place?
Do you want to access them anytime you want without any restrictions?
So here comes image hosting sites that provide a very safe place to upload your images. No matter how many images you have each and every picture is kept safe with these image hosting companies.
You just have to upload the image to an internet website. The image hosting will then store the images onto the server, and then show the individuals the different types of code to allow others to view that image.
How image hosting is different from regular web hosting?
As stated above image hosting is a platform that provides a space to save images. For example Google photos, Dropbox, Photobucket, Imgbox, and many more.
Whereas, web hosting is a platform that provides an internet hosting service that allows individuals and organizations to make their websites accessible via the world wide web. For example Bluehost, Hostinger, Scala hosting, Rocket.net, and many more.
10 best image hosting companies
Icloud
Photobucket.com
Google photos
Dropbox
Flickr
Wix
Smugmug
500px
Amazon photos
Imgbox
I have explained each one of them very briefly above. Read the description and select them wisely.
How to host an image using google drive?
Save your image somewhere on the desktop.
Resize it to the right pixels.
Compress the file.
Upload the image to google drive.
Make the file publicly accessible link and copy the link.
Send this link to as many people as you can.
Conclusion: Free and Best Image Hosting Sites
Till now you might have got a fair idea of what image hosting companies you have to choose from. All the image hosting companies offer different features. They also vary in price. At one point in time, they are free but if you want more features then you have to buy the premium version. 
We also have black Friday hosting deals 2021 if you want to choose the paid hosting plans.
Choose the image hosting company accordingly.  
Related articles: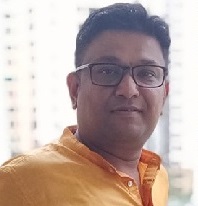 Seasoned Professional with 15 years of experience in Sales and Marketing. Entrepreneur, Consultant and Blogger helping people earn through jobs and blogging. Experienced Hosting Reviewer who likes to collect detailed info about existing players and share it with my audience. Previously worked with leading Banks and Telecom Companies.
I completed my Masters in Management with specialization in Finance and Marketing.
Visit our Hosting Review and Blogging Guide for more interesting articles.