Squarespace Black Friday Offers, Save Up To 40%
Deal 1: Personal Plan at $16/mo, you save 30%
Deal 2: Business Plan at $23/mo, you save 30%
Deal 3: Commerce (Basic) at $27/mo, you save 25%
Deal 4: Commerce (Advanced) at $49/mo, you save 24%
Use our COUPON: 'GUPTA10' and get an additional 10% OFF.
Have you been looking to create an amazing and visually stunning website? Well, look no further, in this article, we are going to cover all the deals offered by Squarespace on Black Friday.
We will also clear any doubts you may have about Squarespace and the many features it offers.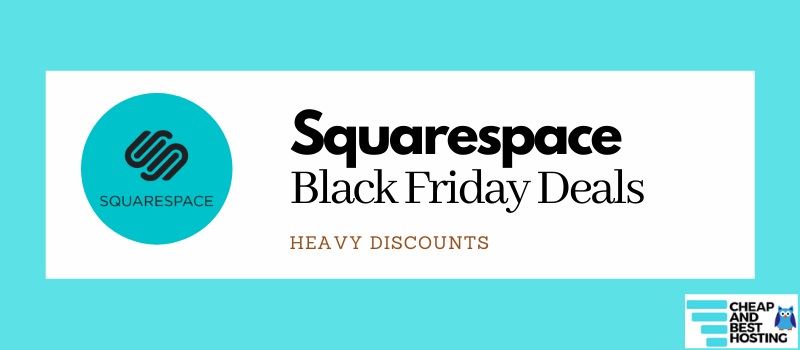 Summary Of Squarespace Black Friday Deals 2023
Squarespace is offering discounts on both monthly and annual plans, you can save up to 40% on the annual plans. To learn more about Squarespace, click here.
What Will You Get In Squarespace Black Friday Deals?
You can get the following discounts on Squarespace Black Friday deals
30% Off on annual and personal business plans
25% Off on other annual plans
10% Off on all monthly plans
Click on the link above and the extra 10% discount code will apply automatically.
Savings During Squarespace Black Friday Discounts 2023
Let's look into the savings you can make during Black Friday offers by Squarespace.
Read This Also: How Much Does It Cost to Build and Host a Website? [Minimum Website Hosting Cost for 2023]
SquareSpace Black Friday Offer
Get up to 30% plus an extra 10% discount Now. Deal Expiring Soon.
Squarespace has 4 plans:
Personal
Business
Commerce (Basic)
Commerce (Advanced)
Savings Of 30% On Annual Business Plan
This is the best value plan of Squarespace and you can save up to 30% when you buy its annual plan.
Regular Price: $33 per month
Black Friday Price: $23 per month
Savings: 30%
Note: Generally, even on normal days, you can get a 30% discount on the annual business and personal plans, and 25% on other annual plans. There is no discount on monthly plans.
Savings Of 25% On Other Annual Plans
There is a 25% discount on all annual plans other than the Business and Personal plans.
Savings Of 10% On All Monthly Plans
Monthly plans generally don't have a discount, however, during the Black Friday sale, you can enjoy 10% off on all four monthly plans by using our coupon code.
Squarespace Regular Price Vs Black Friday Price
Squarespace pricing breakdown:
For Annual Plans
| | | | |
| --- | --- | --- | --- |
| Name Of Plan | Regular Price | Black Friday Price | Savings |
| Personal | $23 per month | $16 per month | 30%+10% |
| Business | $33 per month | $23 per month | 30%+10% |
| Commerce (Basic) | $36 per month | $27 per month | 25%+10% |
| Commerce (Advanced) | $65 per month | $49 per month | 24%+10% |
How To Get Squarespace Black Friday Deals 2023?
Follow this step-by-step guide to grab the Squarespace Black Friday deal for yourself:
Step 1: Click here, or on the button below to go to the official Black Friday page of Squarespace, then click on 'Get started'.
Step 2: Describe what your site is about and pick a template of your choice.
Step 3: If a pop-up appears asking your title for the site, skip it.
Step 4: Sign up using your email address.
Step 5: Click on the subscribe button at the bottom of the page.
Step 6: Choose one of the four plans according to your requirements and budget and click 'Select' on the plan you want to proceed with.
Step 7: Fill in your credit or debit card details and pay the bill.
Congrats! you just got the huge Squarespace Black Friday savings.
Quick Overview Of Squarespace
Squarespace, launched in 2003, is a complete content management system that offers various services such as hosting, domain names, a page builder, themes and templates.
Squarespace has been in the market for 18 years and is being used to power millions of websites.
It's perfect for creating blogs, eCommerce stores, business websites etc. It also has template customization for beginners.
Top Features Of Squarespace
Let us look into the features offered by Squarespace:
1. Unlimited Bandwidth And Storage
Scale up your business with no worries as there is no limit to storage and bandwidth.
2. SEO Optimization
Squarespace offers free SEO suggestions to make your website SEO-friendly. Additionally, the backend structure is SEO-friendly as well.
3. Responsive To All Devices
Your website will automatically adjust according to the size and orientation of the device your users/customers may be using.
4. Basic Website Metrics
All plans include basic website metrics for tracking the number, source and geography of visitors, popular content and much more.
5. 24/7 Customer Support
Squarespace has an amazing customer support team available 24/7, you can contact them directly if you face any issues.
Why Choose Squarespace During Black Friday Deals?
The reasons why we recommend Squarespace during Black Friday:
1. Discount On Monthly Plans
Buying the annual plan can be costly, so many people opt for monthly plans. However, monthly plans generally don't have a discount, but you can get a 10% discount by using our coupon code.
2. Free Custom Domain
Any plan among 4 plans when bought for a year, comes with a free custom domain.
3. Free SSL Certificate
You get a free SSL certificate in all plans irrespective of a monthly or annual billing period.
For WordPress bloggers, we also recommend WP Rocket Black Friday deals.
Frequently Asked Questions About Squarespace Black Friday Deals
Some common FAQs about Squarespace:
1. Does Squarespace offer a trial?
Yes, Squarespace offers a 14-day free trial.
2. Do I need any hosting for creating a website on Squarespace?
No. Squarespace is a complete tool. Its plans already consist of hosting and domain names.
3. I have a domain name can I use it in Squarespace?
Yes, you can connect it with Squarespace through domain transfer.
4. I have a website on a different platform, how can I use Squarespace?
You can continue using your website by importing it to Squarespace.
5. Can I get a refund from Squarespace after paying?
For annual plans, you can get a refund within 14 days.
Conclusion Of Squarespace Black Friday 2023 Deals
I hope this article has helped to clear any doubts or questions you may have had about Squarespace Black Friday deals.
Squarespace Black Friday deals will be live from the last Friday of November to Cyber Monday in 2023. We recommend purchasing the annual plan for maximum savings.
If you are looking for perfect content for your Squarespace website, check out our Grammarly Students discount and Grammarly free trial.
Other Amazing Black Friday Deals of 2023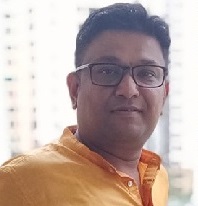 Seasoned Professional with 15 years of experience in Sales and Marketing. Entrepreneur, Consultant and Blogger helping people earn through jobs and blogging. Experienced Hosting Reviewer who likes to collect detailed info about existing players and share it with my audience. Previously worked with leading Banks and Telecom Companies.
I completed my Masters in Management with specialization in Finance and Marketing.
Visit our Hosting Review and Blogging Guide for more interesting articles.