Is HostPapa a good Web Host? In our HostPapa Review for 2022, We found that HostPapa is a Canadian hosting provider that offers a huge discounts to new customers. HostPapa offers a variety of features and an ideal host for beginners and small businesses. As we said a huge discount to new customers, you are suggested to buy at least 3 years of peace.
Our HostPapa Review will reveal all its plans, performance, pricing. Detailed review for 2020, Expert opinion on HostPapa after evaluating all its Pros and Cons. In this article, we will test and review HostPapa on various important parameters like speed, uptime, offers, and much more. We will surely help you out in taking a wise decision on HostPapa.
Note- We have also shared the snapshots of the multiple pages of the hosting's website so that you don't have to spend hours searching for useful and relevant information. We have scrolled each and every page there and pulled out what's relevant for you.
Basics : Uptime, Speed and WordPress Optimization
Let's evaluate the basics of the Hosting Industry. We are going to review HostPapa for some of the basic and vital parameters. Will it emerge as the winner? Let's find out – 
Uptime –
HostPapa Offers a 99.99% uptime guarantee. They have a dedicated page where you can check daily issues related to their servers.
Monitoring its uptime for about 7 days, we got 100% uptime and 99.96% uptime in 30 days. We didn't monitor it beyond this. You can use a popular tool called Uptime Robot to check the uptime or downtime of any web host. Basis that you can easily decide to continue or to cancel the hosting plan during your 30 days guarantee period.
| Uptime (See Live Stats Here) | Uptime (%) |
| --- | --- |
| September 2020 | 100% |
| August 2020 | 100% |
| July 2020 | 100% |
| June 2020 | 100% |
| May 2020 | 100% |
| April 2020 | 99.94% |
Speed –
We have a globally renowned tool – Pingdom. HostPapa maintains a decent speed as we can see, a page of about 1 mb loaded in about 425ms. Pageload speed however depends on various other parameters as well. Like images, videos, java, and the overall framework of your website. It also depends on the cache plugin you are using and how well you have optimized it for speed and overall performance.
WordPress Optimized –
HostPapa offers one-click WordPress installation along with 400 other utilities through Softaculous. These servers are optimized for WordPress and offer excellent speed. 
You get two to unlimited website hosting in their shared hosting plans with CPanel and their servers work pretty well on WordPress.
They have managed WordPress Plans as well but they are quite expensive and you can opt for their shared hosting Linux Servers. As their base plans are well optimized for WordPress, you don't really need to pay extra bucks for Managed plans.  
Overview of HostPapa Web Hosting
Canada based Web Host – HostPapa has been one of the known brands among the Small and medium businesses for almost a decade now. Our HostPapa's expert review found that is a good host for blogs, small businesses as it offers a wide array of features and that too at a competitive price for their shared hosting plans. HostPapa has approx 500000 customers (Half a Million) in its kitty.
The company offers 24/7 Oncall, chat, and email support for its customers across the globe. You get Linux or Windows hosting, WordPress managed hosting, VPS, and Reseller Hosting. You get unlimited bandwidth and Free Domain with every new plan. 
It's easy for a newbie also to use this web hosting, as you get many 1-click integrations for easy installations. 
Also, Uptimes and Website Load time are two critical parameters for credibility and your rankings both. HostPapa stands above the industry average on these two parameters as well. You can have thorough testing of the claims too as they offer a satisfaction guarantee of 30 days(you can cancel the hosting and apply for a refund). 
HostPapa is Canadian webhost offering Onphone, chat and email customer service. Above Industry average Uptime and Load time. One Click installation of most of the components. Free Domain, Unlimited Bandwidth makes it a good deal for SMBs and Blogs.
Visit HostPapa: Check details.
Review : HostPapa Shared Hosting Features
For your ease, we have compiled the complete list of features that HostPapa offers to its customers. 
HostPapa offers a variety of features with 24/7 customer service. The best part is that you have On-Call customer service also available.
If you already have a blog or website, you get free domain transfer and free website migration too.
Our Verdict : Hosting with variety of features at affordable price. 
Free 30 minutes training for new customers.

Phone customer service is also available as only a few offer this. You also get an email, chat, and support ticket options.

Unlimited Domain Hosting (2 in base plan)

Free Domain with every new hosting

Migrate existing websites from another host for free.

Free Letsencrypt SSL Certificate.

Unlimited Bandwidth, No limitations.

Unlimited Storage (100 GB in the entry-level plan).

Free Emails – You get [email protected] free.

Free Website builder.

Cloudflare CDN for better speed across the world

30 days refund policy
Review : HostPapa Malware Scanning and Removal Tool
HostPapa also offers WebSecurity- Malware scanning, Secure Website Trust Seal, Malware Detection, and Removal at a nominal cost of $2.99 per month. So you are all safe in case of any hacking attempt to your website. In our opinion, you must opt for it as external plugins will cost around $100 per year approx for this service. Although it's not mandatory.
Review : HostPapa Hosting Options
HostPapa offers Shared Hosting, VPS, and Reseller hosting. You can also get WordPress Hosting which is a managed one but it's quite expensive and hence we recommend its Shared Hosting and VPS only.
Shared Hosting starts with the "Starter" plan which offers you 100GB of space which is more than enough for 2 websites. Yes, this plan allows you to host two domains. 
Business Plan is the one with maximum features and flexibility to host unlimited websites. 
Free Domain is available with all shared hosting plans.
VPS plans are for mid-scale businesses or existing websites with descent traffic. VPS plans start from $19.95. 
Our Verdict – Go for Shared hosting Plan – "Business". About on boarding and plan selection, its easy, you get other related products like backup and malware protection at very cheap rates. 
Review : HostPapa Pricing
HostPapa's Review on pricing suggests that it has a positive side here to offer to its customer. Refer to the comparative sheet above, Shared hosting plan starts at $3.95 for the USA and Canadian customers. 
If you are an Indian customer, you can also transact in INR and the current price starts only Rs. 199 per month as per the tenure.
Depending upon the features it is providing in shared hosting plans, we would definitely recommend it as it is still cheaper as compared to many of its competition.
For the USA, Canada and Rest of the World- Visit HostPapa,
For Indian customers, Plan starts at 199 INR – Visit HostPapa India
Review : HostPapa Customer Service
In this HostPapa's Review, we are glad to know that they are offering on-call customer service also. Yes, it's really something which everyone wants at the time of crisis. You finally have someone to talk to. No bots. All Human. The best part of on-call customer support is that you get quick resolution and there is absolutely no communication gap. Any Professional Blogger or website owner will not be able to afford it.
Besides this, you have chat, ticket, and email support as well. On chat, you may however encounter a semi-expert professional a few times who will resolve your issue but may take time. We would recommend Oncall or Ticket. 
They have plenty of video tutorials and knowledge base etc so that you can find your answers yourself without a long chat or call.
For your ease, we have a snapshot also which clarifies and supports the review of HostPapa on customer service parameters.
For the USA, Canada and Rest of the World- Visit HostPapa,
For Indian customers, Plan starts at 199 INR – Visit HostPapa India
Review : HostPapa Ease of Use
In this part of HostPapa Review, you will get to know how easy it is for you to get on board. Have you ever heard of 30 minutes on-call training session? Yes, you heard it right. Refer to the snapshot given below, you can easily book a session with their experts. 
This will be about 30 minutes session where they will guide you on everything about their systems, procedures, tools and will solve your all queries. We are sure that no other HostPapa review will tell you this feature of the Hosting company – HostPapa. and supports the review of HostPapa on customer service parameters.
Also, one more unique service they offer is Professional website building. Yes, obviously they will charge a few dollars for that but you can get your beautiful website built through the professional team of HostPapa.
They also update and manage on request as and when required if you have availed that service.
Apart from this, You get CPanel, approachable customer service, easy to understand knowledge base and tutorials, etc.
Final Verdict : HostPapa Review Results
Now is the time to announce the HostPapa Review Verdict. 
Final Verdict : HostPapa is a good hosting provider, Impressive list of features. On call customer service, free migration, 30 minutes training session etc are some of the great features.
Apart from this, You get CPanel, approachable customer service, easy to understand knowledge base and tutorials, etc.
Most frequent questions and answers
You get unlimited domain hosting with their plans. Basic plan also give you two.
Yes, HostPapa is a Canadian Web Host offering Lots of features, great speed and competitive pricing suitable for Blogs and Small and Medium Businesses.
Register yourself, make the payment and create your account. WordPress is just a one click Installation business with HostPapa.  
Yes, HostPapa provides professional Reseller Hosting Plans.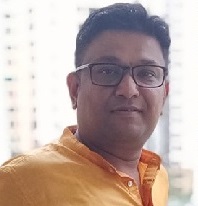 VisheshGupta
Reviewer and Author
With over 14 years of corporate experience I have spent in companies like Citi, Vodafone and various others, I love helping people in making the right choices. I am a Sales and Marketing expert, Business Consultant, SEO Expert and Blogger. I have over 5 years of blogging experience where I learned alot about SEO, Launching new blogs and reviewing web hosting. 
Feel free to ask questions if you have any. Use comment section for that.
Hostpapa Review
Uptime
Value for Money
Speed
HostPapa Hosting Review
Good Web Hosting provider, Multiple plans for small and medium scale websites.