Welcome to the Ultimate Guide of Personal Blog. We will teach you what exactly is a Personal Blog? Not only definition of Personal Blog, we will also cover 21 Best Personal Blog Ideas for beginners. If you are not sure on How to start a Personal Blog, find out the the detailed article with examples and types of blogs. We have also covered Personal Blogging Tips. All of these examples we have have compiled are not only interesting to read but informative too. 
Table of Content –
How to start Personal Blog?
How many Types of Personal Blogs are there?
Examples of Personal Blog?
6 things you should ask yourself before starting a Personal Blog
13 Personal Blogging Tips 
How to make your Blog standout?
Popular personal blogs 
Personal blogs to follow 
Interesting personal blogs 
Personal blogs to read 
Personal blog instagram personal blog free personal blog meaning in hindi
Personal blogs are those which are started by individuals as a author. With Personal blogs, the author wants to share his or her thoughts, ideas, knowledge and personal experiences etc with the audience. There can be many reasons why you start a personal blog. For example, you want fame or recognition or publicity by sharing the valuable information. You can also earn huge with your personal blog. Yes, there are multiple ways to monetize your blog with out any extra effort. You can start your blog for as low as $20 today.
Definition of Personal Blog – "Personal Blog is your online presence (kind of WebPage) where you write your articles, posts etc for your audience. A Blog post is not limited to text, rather you can add images and videos also to make it more attractive. Your audience just have to type the web address or Domain name of your blog in the browser and they can access your Personal Blog. To start your blog, you just need a Domain and Web Hosting."  
But, if you think you cannot start a blog because you are not a professional writer, you are wrong. People loves blogs with informal and easy to understand information. 
This is not something formal, your tone can be as friendly as you speak to your friends and family. This means that everyone can have a blog and any blog can get famous today. Also, you can start your blog in any language you want as per your audience.
Your personal blog can be inspirational, funny, informative, interview series, recipe or any Niche you are interested in. 
Starting your personal blog is just a 15 minutes job today. Yes, with WordPress, even a 10 year old kid can start blogging. You don't need to be a writer or a web designing expert. You only need to be someone who is determined to start a blog. So, even if you don't know What is a blog, you still can learn it from this article and ask for help through comment section.
7 Reasons and Benefits to start Personal Blog !
Fame,
Monetize your content
Learning and Skill Enhancement
Networking
Establish yourself as a Brand
Grow your audience
Online Product Sales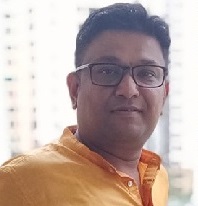 Vishesh Gupta
CONSULTANT, BLOGGER, SEO and MARKETING EXPERT, EX BANKER
Hi Friends, Hope you have liked the article. With over 14 years of experience I have in Sales and Marketing, Consultancy, Banking and Blogging, Iam here to share everything I have learned till now. 
In this blog of mine, I will teach you how to start a blog, SEO Tips to rank your blog higher, Affiliate Marketing Tips, Best Hosting services.