Welcome to the Ultimate Guide of Personal Blog for 2023. We will teach you what exactly is a Personal Blog.
Not only is the definition of a Personal Blog but here you will also learn how to start a Personal Blog. We will also cover the 21 Best Personal Blog Ideas for beginners.
If you are not sure about How to start a Personal Blog, find out the detailed article with examples and types of blogs.
Later in this article, we also covered Personal Blogging tips.
All of these examples we have compiled are not only interesting to read but informative too.
What is a Personal Blog?
Personal blogs mean those blogs which are started by individuals as an author. With Personal blogs, the author wants to share his or her thoughts, ideas, knowledge, personal experiences, etc with the audience.
For Personal Blogger, there are absolutely no rules what so ever, no experience required, no time lines and no need to leave your current job.
There can be many reasons why you start a personal blog. For example, you want fame or recognition, or publicity by sharing valuable information.
You can also earn huge with your personal blog. Yes, there are multiple ways to monetize your blog without any extra effort. You can start your blog for as low as $20 today.
Definition of Personal Blog – "Personal Blog is your online presence (kind of WebPage) where you write your articles, posts, etc for your audience. A blog post is not limited to text, rather you can add images and videos also to make it more attractive. Your audience just has to type the web address or Domain name of your blog in the browser and they can access your Personal Blog. To start your blog, you just need a Domain and Web Hosting."
But, if you think you cannot start a blog because you are not a professional writer, you are wrong. People love blogs with informal and easy-to-understand information.
Related- Should you blog?, Amateur Blogger Mistakes, Blogging as a profession in 2023, Best Blogs and Famous Bloggers
This is not something formal, your tone can be as friendly as you speak to your friends and family. This means that everyone can have a blog and any blog can get famous today. Also, you can start your blog in any language you want as per your audience.
Your personal blog can be inspirational, funny, informative, interview series, recipe, or any Niche you are interested in.
Starting your personal blog is just a 15 minutes job today. Yes, with WordPress, even a 10-year-old kid can start blogging. You don't need to be a writer or a web designing expert. You only need to be someone who is determined to start a blog. So, even if you don't know What is a blog, you still can learn it from this article and ask for help through the comment section.
Related: Benefits of Blogging for Startups and Business
How to Start a Personal Blog?
We discussed the blog's definition above and hope you know the purpose and meaning by now.
Now, to start a personal blog, the first thing you need to have is hosting for your blog, you should have good hosting so that you can create and place your personal in front of the public.
So, here we will know step-by-step how you can purchase hosting from Hostinger for your personal blog.
Pro Tip – Start with Shared Hosting and later upgrade to Cloud or VPS when the traffic will grow.
Check our guides- Types of Hosting | Vps Vs Shared Vs Cloud Vs Dedicated Hosting
Step 1: Visit Hostinger.com and choose your plan, usually bloggers prefer to choose WordPress for their blog, you can also say it is a WordPress Blog. So you can also choose WordPress Hosting if is suitable for you.
Step 2: Click on Add to Cart when you choose a plan to start a personal blog.
Step 3: Next, choose a perfect monthly or yearly plan for your blog.
Step 4: After this, you have to create an account on Hostinger if not yet created.
Step5: The final last step before you start a personal blog, select a mode of payment, enter your billing details and Submit.
In case you are looking for a unique name, visit our Creative blog and website name generator tool to get over 1000 innovative ideas.
Important update: If you are willing to start your own personal blog now, check out our Black Friday Web Hosting 2023 Deals.
7 Reasons and Benefits to start a Personal Blog!
If you are thinking about how starting a blog can be helpful for you, then that is a genuine question that everyone thinks and asks.
So, here we are going to tell you the same thing that how starting a blog can be beneficial for you and can be a way to earn income.
Okay, go through these important points that will tell you why you should start a blog and how it can be beneficial for you.
1. Fame
If you want that everyone should know you in your city, state, country, or the world, basically if you want fame for you, people should know who are you and what you do, then starting a personal can be a good idea for that.
When the traffic starts coming on your website, then you get the audience and subscribers, and people show their interest to know who is the owner of the blog and about him. So, you can make your personal blog to get and own fame.
2. Monetize your content
When you start getting decent traffic on your blog, then it's time to monetize your personal blog. Yes, you can monetize your blog and can earn money from it. This can be the best benefit to starting a personal blog.
3. Learning and Skill Enhancement
When you start a blog, you write a variety of content, explore different places and sites, and gather knowledge from different sources. So, when you start a personal blog, then you improve your writing skills, and technical knowledge, and explore your ideas and thinking skills.
4. Networking
What is the meaning of Networking here? Okay, that can be a question that many of you may be thinking about. So when you start a blog in a particular niche, then you meet other bloggers and creators that are working on the same niche. If you start a personal blog on blogging, then you will meet other bloggers who are creating blogs and posts related to blogging.
5. Establish yourself as a Brand
You should start your blog like that it should have quality content that people like to read, and if you can help them with your blog, that will be the best benefit to starting your blog.
6. Grow your audience
You can grow your audience via your blog. How you can do that? When you start a personal blog, then you let people know you. You can increase your personal audience by sharing your social media links on your blog and sharing your blog's link on your social media. So in this way you can promote yourself and your blog both.
Popular websites like Washintonpost were once small blogs, now with millions of audience base, they are not dependent upon search traffic.
7. Online Product Sales
One of the major benefits of starting your blog is that you can sell your products and service online on your blog. If you have a good audience and traffic on your website, then turning your blog into an e-commerce website will not be difficult.
How many types of Personal Blogs are there?
Here are the different types of Personal Blogs that you may start. So let's have a quick look and know briefly about some of the popular ones.
Fashion Blogs (Blog related to Fashion, Bollywood, and Lifestyle).
Food Blogs (Share your recipes and tutorials to make them).
Travel Blogs (Share your Travel Places and Experience there).
Music Blogs (Share the best Musician and their music and about them).
Lifestyle Blogs (A blog that contains all about Lifestyle and Fashion).
Fitness Blogs (Share fitness diets, plans, yoga, exercises, and healthy food).
DIY Blogs (An interesting blog that inspires people about art and crafts).
Sports Blogs (Blog that shares Sports News, Sports products, etc).
21 Unique Personal Blog Ideas to look for in 2023
Picking an Idea is always a personal choice based on your interest, knowledge, and topics you love personally when you start your own blog. But just to brainstorm, you can use some of the Unique lists of ideas we have shared below.
Personal Blog related to Corona vaccine launch news, side effect, etc
Blog about Cricket events
Hollywood movie releases, gossip, etc
Career counseling, Resume tips, etc
Health and Medicine related blog
Travel tips and tricks
"How to" type of guides
Gadgets and new electronics launch, features, etc
New car launch information and comparison
Mountaineering
Sky-Diving related information
Tips and experience sharing Blog for new mothers
Personal finance or investment related
Yoga
Creating a Blog or a YouTube channel
About your nation, places to visit, beaches, festivals, etc
Blog on Love and relationships
Quotations, and wise words
Informative Blog on Occult science-related interesting subjects
Shopping guides, discounts, and product reviews
Best books
So, mentioned above are 21 creative Personal Blog ideas you can look forward to considering as a new venture. All of the topics are searched widely on search engines and can drive massive traffic to your blog.
All you need is proper keyword research, better content, a competitive strategy, and obviously some patience.
Checkout - Blog Topics and Blog Post Ideas
6 things you should ask yourself before starting a Personal Blog
As it is always said by our elders think before taking an action forward. So here also, we recommend you to think about these things that we are going to tell you below before you start a personal blog.
1. Which audience will you target?
Before you start a personal blog, you have to ask this question which audience will you target with your blog? Note that whatever type of blog you will start, that type of audience you will get.
Let's take an example if you start a blog related to health and fitness, then you are targeting only those audiences who like to read about Health and Fitness Posts.
2. Why you are starting a blog?
Another major question that you have to ask 100% if you are going to start a personal blog. Why you are starting a blog? You should have a reason why you start your personal blog. The reason can be like, you want fame, spread knowledge, share your experience, etc.
3. How do you bring traffic to your blog?
You have to ask this question before you start your blog. All your hard work is a waste until you are not having traffic on your blog. So, you have to ask yourself how will you bring traffic to your website. You can use social media which is the best platform to grow your audience or play paid ads for your personal blog.
4. What will be the name of your blog?
This is another very important question that you have to ask yourself before you start a blog. Choosing a name for your blog is not as easy as it looks. You have to select a niche that should be easy and unique, that can remember by users, should be related to you, and the type of content you will post on your personal blog.
5. How much time you can spend on your blog?
Time is very important for everyone. You have to ask to decide how much time you can spend working on your blog. Whether you will do blogging part-time or full-time. With more time you will provide to your blog, your blog will grow that much faster.
6. Which platform did you choose to host your blog?
The final question you should ask yourself before you start a blog is where to host your blog, what are the best hosting platforms to host your blog, and Whether to choose WordPress.com or WordPress.org hosting.
For your help and comfort here are some hosting that we can recommend you to host your blog are Bluehost, HostArmada, and Fastcomet.
14 Personal Blogging Tips for your Personal Blog
Everyone wants tips and ideas to make their work more effective and professional. So, before you start a personal blog, here we have some tips or you can say guidelines for you to start a personal blog.
So, we have listed the 13 best personal blogging tips for your personal blog, which are as follows:
Create and Host Personal blog
Ensure simple and elegant Design & Template
Should have a good budget for Technical Support
The blog should look like a Brand
Create a category structure for your Personal blog
Avoid Grammatical mistakes and use words that are easy to understand
Introduce Terms of Use
Created detailed article and focus on Blog Post Length
SSL is a must to have security features
Include Media and Graphics,
Prepare Future Growth Plans for your Personal Blog
Publish your blog consistently
Handle your comments
Share on Social Media Platforms
How to make your Blog stand-out?
Here we are going to discuss how you can make your blog stand out. Just go through these simple but important points that will definitely help you in making your blog stand out.
If you don't have enough time and patience to read all the lines and paragraphs then go through these quick points below: –
Use Catchy and Important Headings.
Use Trending and most Searched Keywords on your posts.
Add media and graphics to attract the user's attention.
Create and design a professional blog.
Invite Guest Bloggers to write for your blog.
So, let's know these quick points in detail now. So, here we go.
► Use Catchy and Important Headings
The heading is the first and most important part of your blog that users read first. If they find the heading useful, then they read your post, else they skip and move forwards. So create killer headlines and headings that attract users to come to your page and read your content.
Need help in writing, choose the best AI writers. Visit anyone out of ShortlyAI Free trial or Jasper Free Trial.
These tools will help you create automatic content.
► Keywords Intent
When you start writing a personal blog, then before that you have to list out the keywords that people are searching for on the internet. Create a list of all the important keywords related to your post or blog, and then start using those keywords on your blog.
For best keyword research, Semrush is a great tool. You must try Semrush for free.
► Add Media and Graphics Formats to attract User's Attention
As we said wrote above in Tips, Media, and Graphics are the best way to stop the user at your blog. You can use, images, videos, gifs, and audio that will make your blog more attractive and can stop the user at your blog for more time.
► Professional look and Design
UI matters a lot in making your blog stand out. You have to design your blog like it should look professional and attractive. So, you have to pick a theme that will be best and most suitable for your Personal blog.
You can read our review of GeneratePress theme for a better understanding.
[Check WordPress Theme Checker]
► Invite Guest Bloggers to your Blog
You can invite other bloggers to your blog, which means you can contact and make a deal so that they can write for your blog (Guest Post/Blog). Guest Post or Guest Blog can help you dive their audience to your platform. So inviting the Guest Blogger to your Blog is a good idea to make your blog stand out.
Popular personal blogs to follow
If you want to take inspiration from other blogs, want an idea, and how you should start your personal blog, then here are some Personal blogs that you can follow and take ideas from their blog.
We will now share some popular personal blog examples as they are amazing, creative, and very inspiring blogs. Let's check them out one by one.
► The Everywhereist
It an amazing and attractive personal blog. This personal blog is found by Geraldine DeRuiter. She shares her routine activities on her blog. The name of her Blog is perfect TheEverywhereist, she is everywhere.
► MyWifeQuitHerJob
This personal blog tells the story of Steve Chou and his wife. They quit their and start their personal blog named MyWifeQuitHerJob where they inform and teach about business, finance, and how you can start an online store. They made $100K a year with their personal blog.
► Minimalist Baker
Minimalist Baker shares with you the simple recipes that make you feel good. This Personal Blog takes care of your health and shares healthy recipes for you. Minimalist Baker is our favorite and one of the popular personal blog sites.
► enJOY It
enJOy It is the perfect personal blog to follow. You can hear the voice of Elise Blaha Cripe, the owner of this creative blog. This inspiring blog you have to follow if you like to craft and like to do fashion or cloth designing.
► Nia Shanks
Nia Shanks is a blog that is totally associated with women's fitness. An inspiring blog that inspires women to live a fit and healthy life. It tells the home as well as a gym workout for women.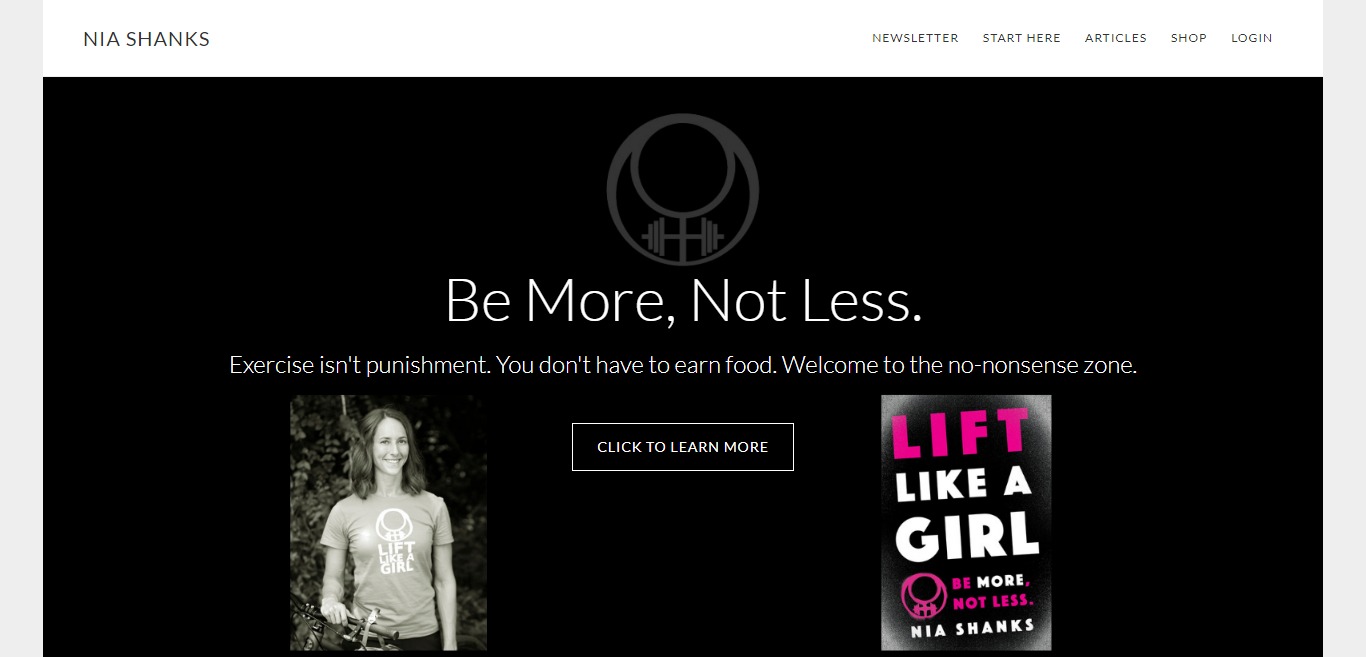 Guidelines for Improving User Experience of your Personal Blog
An increase or decrease in traffic on your blog may also depend upon the user experience of your personal blog. You can improve the user experience of your blog by these matters of points.
Have a look at these guidelines that will help you in improving the user experience of your blog.
► Readable Font Size
Font style and size matter a lot if we talk about User Experience. Your font size and style should be user-friendly, which means the user can read your text easily. Your font shouldn't look like garbage, it should be clean, simple, and attractive.
► Line Spacing
Line Spacing also affects the user reading experience. Line spacing gives a neat and clean look in a readable format. Line height provides padding to lines of text, which improves the user experience for reading your blog's content.
► Internal and External Links
Links play a great role in your blog. You should include Internal as well as External links to your blog. Internal links tell people about your pages and posts, and External links let people know that your data is genuine and is from well-trusted websites.
Why CDN is important and How to get it free for your Blog?
What is CDN is and Why it is important it for your Personal Blog? So, in the answer to this, CDN stands for Content Delivery Network, helps your blog to load faster, gives an excellent performance, and availability of your site, and provides more security to your blog.
► Steps on how to add CDN to your Personal Blog
CDN is very important for fast load times and others as we discussed above. So here will know how you can add a free Cloudflare CDN to your personal blog.
Step1: Go to Cloudflare.com, and SignUp/Login.
Step2: Enter email and password for SignUp.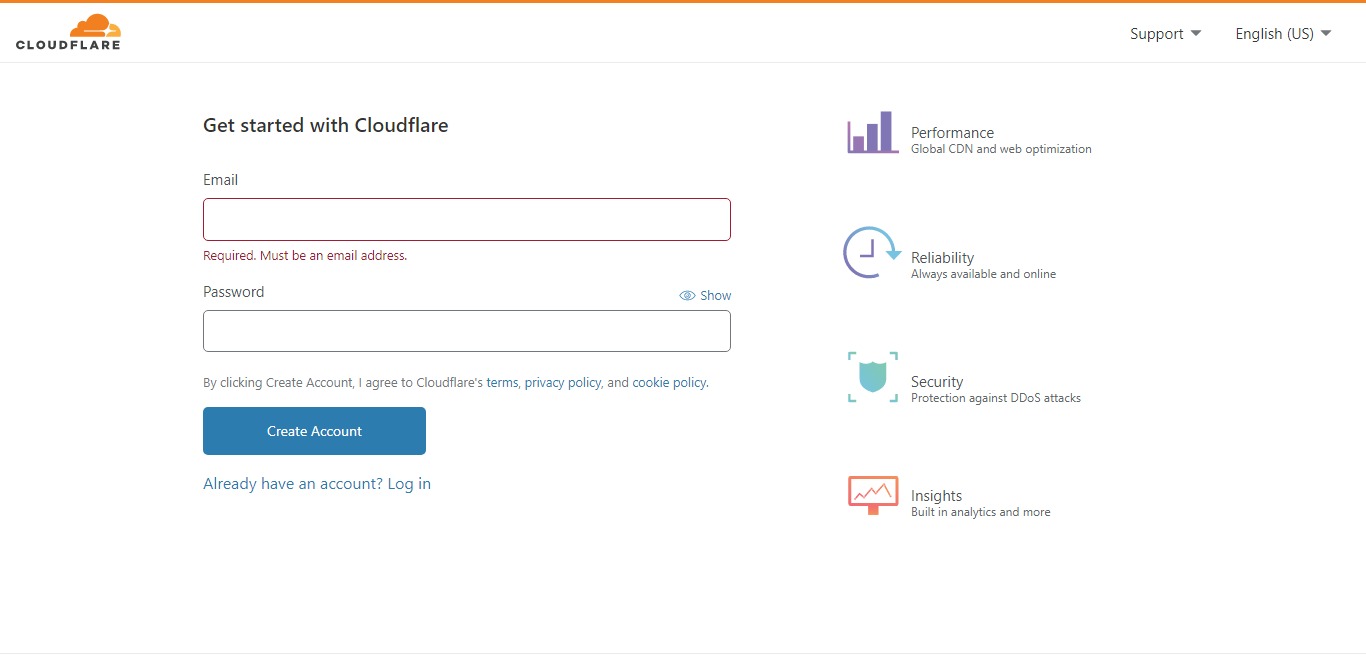 Step3: Once you successfully Sign Up, then you have to enter your Site URL where you want to add CDN.
Step4: Now, choose a plan that is comfortable for you, and then click Continue.
Step5: Once you have done this, you have to do some other changes and enter details, do them carefully and you are all set to add CDN to your personal blog.
► Where you can find free CDN with Hosting?
Not all hosting providers offer you free CDN with their hosting plans, and you have to pay if you want CDN along with your hosting. But don't worry, here we bring some best well-known and popular web hosts who provide free CDN along with their hosting plans.
So, here they are:
These are the best web-hosting providers if we talk about their hosting plans, features, customer support, and satisfaction, and yes, they all offer you Free CDN along with their hosting plans.
Conclusion: Personal Blog Meaning
The Personal Blog refers to a blog created by an individual for personal use, portfolio, knowledge sharing, and various other purposes. It is also a kind of online diary that is updated regularly on niche-relevant topics.
So, these are things that you have to keep in mind before you start a personal blog, and we hope we have solved all your issues and problems while building a Personal Blog.
Okay so, here we are done with this post, but if you want to ask some questions, or have some suggestions related to this post then feel free to ask us in the comments section. We will feel grateful and proud to help and use your suggestion in the next update of this blog.
FAQs: What is Personal Blog – Meaning and How To Start?
We discussed the meaning of a personal blog in this article. Also, the best way to start a personal blog. Still, there are some common questions related to the topic that we have answered below.
Why should I start a Personal Blog?
Starting a personal blog can help you in different ways, it can be built your personal image in front of the public, you can share and teach people using your knowledge and ideas, and you can earn a good amount of income from your personal blog.
What are the 4 common types of blogs?
The most four common types of blogs are as follows: –
Personal Blogs
Niche Blogs
Affiliate Blogs
Business Blogs
What types of blogs make more money?
The blogs that can be a good source of income in 2023 are:
Food Blogs
Finance and Investment Blogs
DIY Blogs
Health and Fitness Blogs
Travel Blog
Parenting Blog
Pet Blog
Basically, earning money from your blog depends on the type of content you are posting on your blog.
Who are the highest-paid bloggers?
Here we have mentioned some of the highest-paid bloggers: –
HuffPost: $500M+ per year
Engadget: $49M+ per year
Moz: $45M+ per year
PerezHilton: $42M+ per year
Mashable: $33M+ per year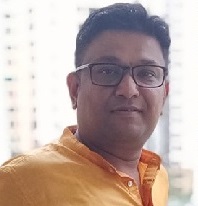 Seasoned Professional with 15 years of experience in Sales and Marketing. Entrepreneur, Consultant and Blogger helping people earn through jobs and blogging. Experienced Hosting Reviewer who likes to collect detailed info about existing players and share it with my audience. Previously worked with leading Banks and Telecom Companies.
I completed my Masters in Management with specialization in Finance and Marketing.
Visit our Hosting Review and Blogging Guide for more interesting articles.