AI Writing or GPT3 writing tools are getting popular these days. Tools like ShortlyAI or Jarvis are getting leading the race. So, if you are planning to replace your writers with robot writing, use ShortlyAI Free Trial.
About ShortlyAI Free Trial
ShortlyAI is a well-known and growing AI copywriting tool based on advanced GPT-3 technology. It helps you write grammar error-free content that is plagiarism-free.
That's not all, it also saves cost and time.
How?
With just a few clicks, you can create an excellent copy as it is written by Artificial Intelligence. Not weeks, not even days, just a few seconds are enough.
A copy that could cost you $100, can now be written for free here. Just pay a monthly fixed cost and create unlimited content.
How To Get ShortlyAI Free Trial
Without wasting more time on this, let us quickly share the step-by-step process to get the free trial of Shortly AI.
Step 1. Visit the official trial page of ShortlyAI (Use this direct link).
Step 2. Enter your email address as shown in the image below. After that, click on "Try it Now" button.
Step 3. Now you will get three options to signup. We recommend using Facebook or Apple as it is quick and easy. Else, you can enter your name and set up the password.
Step 4. Once the previous step is finished, You will reach a welcome screen, skip that, and scroll below. You will get two options:
1st is I'm writing an article/blog
2nd is I'm writing a story
Step 5. Now the fun part begins. You are all set to use the trial of ShortlyAI and create your first content. See the images below and there you will learn to use ShortlyAI.
To create this explainer, we chose the first one and tested ShortlyAI for article writing.
Step 6. Just write a few article briefs, heading, and a few sentences. Now get ready to see the magic.
Step 7. Press "Write for me".
All brainstorming, topic research and writing parts will be done in fractions of seconds.
See the results below.
Let's see the output one more time through a video created by our team.
Congratulations! Your ShortlyAI's free trial is activated and your just learned to create content for free.
Now, when you are satisfied with this trial, you can use ShortlyAI after upgrading to monthly or annual plans. We will now guide you about the pricing of ShortlyAI.
Pricing of ShortlyAI
ShortlyAI provides you with two convenient payment options.
1. Monthly Payment Mode: $79 per month
You just need to pay $79 and you get access to all-powerful commands that help you create and improve the content. All the updates are provided to you automatically.
This plan is recommended if you want to use ShortlyAi for a short duration or want to test it again for one more month.
2. Annual Payment Mode: $65 per month
This plan is highly recommended for regular writers and agencies. If you are convinced with the performance of this AI writing tool, you must choose the annual payment mode as you get 2 months free.
Let us now understand what wonders ShortlyAI can do in copywriting industry.
What You Can Do With ShortlyAI Trial 2022
Wondering the benefits of ShortlyAI Free Trial? Not sure what exactly can be done once you signup for a free trial by Shortly AI?
Don't worry, we are going to brief you on everything about this through this nice table below.
| Query | Answer |
| --- | --- |
| Product | ShortlyAI |
| Free Trial Available | Yes |
| Use Case | Copy and Content writing |
| Plagiarism-Free | Yes |
| Words Allowed During Trial | Unlimited |
| Trial Run | 4 Times |
| Trial Link | ShortlyAI Free Trial Link |
Who Should Try Free ShortlyAI Trial In 2022
Is ShortlyAI the right product for you? The answer is yes. But who should try ShortlyAI without wasting any time?
1. CopyWriters
If you are a copywriter and looking for a perfect sales copy in just one click, you will be glad to know that ShortlyAI can help you.
Yes, ShortlyAI is extremely useful for:
AIDA
PAS
Before-After-Bridge and many more
2. YouTuber or Video Creator
For video scriptwriters or new YouTubers, ShortlyAI helps you write original content. Be rest assured that the content you will create will be relevant as well as plagiarism-free.
Example: /expand or /brainstorm that can help you with a paragraph created out of a line. Similarly /shorten can help you produce the concise version of long paragraphs to short sentences.
3. Content Writing Agency
If you are an agency writing content for your clients, ShortlyAI is for you. It helps you write short and long-form content quickly.
Most of the time, agencies struggle to deliver content on time. Even if the content is delivered on time, your client asks for revision and may complain about plagiarism.
Even if you are a blogger or a website owner that demands regular content, ShortlyAI will help.
With ShortlyAI, you never run out of ideas, and the article is guaranteed original.
Recommended: Try Jarvis For Free
Generate 10000 Words For 5 days
This is the most recommended and best AI writing deal.
Benefits of Shortly AI
So, from the usability above, it is clear that ShortlyAI and other GPT-3 tools are the future of copywriting.
We have summarised all the advantages of ShortlyAI below:
Produces content fast
Writes original content that can be passed by tools like Copyscape.
Helps you in topic research
Brainstorm ideas
Expand or Shorten the existing content
Saves huge cost of writers.
If you are still not convinced, try ShortlyAI yourself to evaluate its performance as the fastest-growing AI writer.
How To Create Content Using Shortly AI
If you are a beginner and using the ShortlyAI for the first time, this video tutorial below will help you create your first long-form content.
Pro Tip: Always use tools like Grammarly and SEOquake to improve the tone and SEO of final output. We have an exclusive Surfer SEO trial for you.
Related: Also try Builderall Free Trial for 2022.
Frequently Asked Questions
What to do when ShortlyAI Trial expires?
When your trial of ShortlyAI expires, you will now have an option to choose a monthly or annual pricing plan.
Can you use shortly AI for free?
Yes, ShortlyAI can be used for free to create 4 content. During the trial period, you can create 4 free pieces of content. After that, you can upgrade easily to paid plans.
What is the best AI writing tool?
Is ShortlyAI a free AI writing assistant?
ShortlyAI provides a free trial that allows you to create 4 content pieces absolutely free. After that, you need to upgrade it. We also recommend using Jarvis Free Trial.
What is the technology behind ShortlyAI writing?
ShortlyAI works on OpenAI's platform that is based on GPT-3 technology.
Do I get plagiarism-free original content using ShortlyAI tool?
Yes, the content that ShortlyAI creates is 100% original and passes all major plagiarism checker tools including Grammarly and Copyscape.
For professionals, we also recommend using Grammarly Discount and Semrush Trial for 2022.
Final Words: ShortlyAI Free 2022
So, we shared the step-by-step process to get ShortlyAI's free trial. If you are looking for the best assistant that works the best for all kinds of content, trust ShortlyAI.
No more writer's block and huge spending on copywriting. Get bulk orders, deliver them on time, and get repeated orders.
Good News: Once you are satisfied with ShortlyAI's performance, you can upgrade to a premium plan. You will be glad to know using our link below, you will get 2 months subscription free with an annual payment.
If you are looking forward to exploring more options, don't miss out on Rytr.me coupon and trial along with lifetime deals by Closerscopy.
Earn with AI, join Jarvis AI affiliate program now.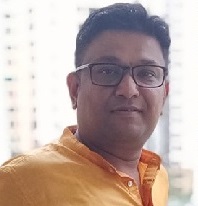 Seasoned Professional with 15 years of experience in Sales and Marketing. Entrepreneur, Consultant and Blogger helping people earn through jobs and blogging. Experienced Hosting Reviewer who likes to collect detailed info about existing players and share it with my audience. Previously worked with leading Banks and Telecom Companies.
I completed my Masters in Management with specialization in Finance and Marketing.
Visit our Hosting Review and Blogging Guide for more interesting articles.