It is the perfect time to ditch your content writer and pickup the best AI writer for your copywriting requirements. Out of the top 10 software mentioned here, you will find your best AI content generator to scale writing requirements in 2023.
These AI content writing tools are:
Accurate,
Provides original content
Cost effective,
Time saving and
Scalable.
I have used a couple of AI writers for the automated content creation in multiple niches both in long-form and short-form types. I got amazed to see the output and performance of GPT3 tools, needless to say, they are nearing perfection fast.
Top 10 Best AI Writing Tools To Generate Content
I will now share the Top 10 best tools to generate content through AI-based technology.
1. Jasper.AI: Best AI Writer For Long Form Content
Jarvis is by far the best AI content writer with affordable pricing and commendable features.
Features and Benefits of Jasper AI Writing Software
Jasper is tried and tested AI writing assistant that helps you generate short as well as long-form content.
It is suitable for short-form and long-form both like email writing, captions, sales copy, social media ad campaigns, and even books, essays, and blog posts.
Supports copywriting frameworks: AIDA PAS Before-After-Bridge
Generates Copyscape passed content that is 99%+ original.
10X faster as compared to other tools
Supports upto 10 Million words per month.
25 Languages and 50+ templates
Access to FB group, training, emails, and chat support
Unlimited User logins
SEO and Grammarly integration in Boss Mode
Pricing of Jasper
The pricing of Jasper is beginner-friendly and provides you with power-packed features. All the features, limits, and pricing are suitable for a new blogger as well as a professional agency.
As you can see above in the table, the two plans: Starter and Boss Mode are available in monthly as well as annual modes.
When you opt for annual mode, you get 2 months Free, which means you pay for 10 months and use it for 12 months.
We have explained in our Jasper review how Boss Mode or Jasper blog writer is created to cater to the long-form content requirements.
Looking for an essay AI writer or an AI blog writer with full-length capacity? Choose Boss mode.
2. Shortly.AI: Best AI Writing Tool To Generate Unlimited Content
ShortlyAI is another OpenAI-based AI article writer suitable for all forms of content. You get access to commands like:
/expand, /shorten, /rewrite, and /instruct are amazing tools at your disposal to finetune the output.
ShortlyAI takes the hard work out of writing, editing, and publishing content. This tool has a wide variety of features and benefits. such as its content planning tool and its easy-to-use interface.
It also has a variety of ways to make content more engaging such as its social media integration, media embedding, and more.
Features and Benefits of Shortly.AI Writing Software
Get powerful features with the Shortly.AI writing software tool.
Generates content very fast in just one click.
Get powerful commands and improve your writing skills.
You always get original and fresh content, which is plagiarism-free writing.
You can simply search your topic.
You can expand and shrink the content.
Pricing of Shortly.Ai
Shortly.Ai is a faster writing tool, that provides you with powerful commands to help you write faster. And it proves to be the best and greatest writing assistant.
Now get this greatest writing assistant at affordable pricing.
The table below is showing the plans and pricing of the shortly writing tool.
Shortly provides you two plan modes Annual and Monthly billed.
If you go for yearly billed plans you are getting two months free, which means you are just paying for 10 months and using it for 12 months.
Shortly also offers a free trial, which is for 5 days, and I think 5 days are enough for you to observe this tool.
Shortly improves your writing and makes your blogs better for tomorrow.
It also provides you with continuous updates and gets better with time.
3. Rytr: Best AI Writing Assistant For Beginners
Rytr.ai, the best AI writing assistant for beginners, and this tool is very much liked by professionals, entrepreneurs, academicians, and copywriters.
This tool helps you in creating high-quality content in less time.
You can write interview questions, testimonials & reviews, profile bio, emails, blogs & content, Facebook ads, landing pages, product descriptions, story and friction plots, and many social media posts with SEO titles and youtube video intros and descriptions.
Features and Benefits of Rytr.ai Writing Software
Rytr, the best and faster all-in-one writing AI tool, offers you multiple features with several product solutions.
Easily obtain high-quality content with originality.
You get 30+ use cases with 30+ languages and 20+ tones of voice.
Use your raw ideas like keywords, descriptions, and some headings to go from raw ideas to the finished product in minutes.
Produce easy and user-friendly articles with originality and unique content.
Get a folder structure to store and carry your files and data.
Get use cases or templates for your different types of content.
Craft your idea to perfection. Use editing tools and create raw ideas into fully flourished content in about 10 to 15 minutes.
Create long and short content and copywriting
Pricing of Rytr.ai
Rytr is powerful and highly affordable writing AI software, that has some plans for you. In each plan, you are getting several characters per month with use cases, supported languages, and a built-in plagiarism checker.
Have a look at the table above, it is showing you the Saver plan, and an Unlimited plan that Rytr provides.
The saver plan allows you to generate 50K characters per month while the unlimited plan allows you to generate unlimited characters per month.
Also, check out Rytr's Free Plan which provides you 5K characters per month. In case you have your doubts, you can read our detailed Rytr Review that is prepared basis our own experience.
Try out and when you feel it is compatible and satisfied with that then upgrade your plan to the server and unlimited plans.
4. ClosersCopy: Grab Unlimited Lifetime Deal
ClosersCopy is an AI automated writing tool and copywriting automated assistant, that creates a good quality of content and blog.
This tool saves time, money, and human power and also increases speedy productivity.
ClosersCopy improves your writing by giving writing suggestions and highlighting the spelling and grammar mistakes.
Features and Benefits of ClosersCopy Writing Software
ClosersCopy transforms your ideas Into engaging blogs and irresistible marketing copy. Write fast blogs, content, and copywriting.
Generate sales pages, and small and big articles without any limits, filters, or restrictions.
It allows you to use 250+ marketing frameworks, and text boxes and write according to your content type as ads, outlines social media posts, blogs and descriptions, and many more things.
You get easy drag-and-drop pre-designed templates and frameworks.
Get well Researched and complete content with good speed and updates.
You get the finished product delivers on time.
Also, see Apps & tools for writers.
Pricing of ClosersCopy
ClosersCopy is the world's leading copywriting tool, that transforms your idea into engaging blogs and big marketing strategies.
ClosersCopy provides you with three plans with monthly and annually billed payment modes.
The Starter plan provides you 45K words per month, the Professional plan provides you 120K words per month, and the Unlimited plan with an unlimited number of words per month.
The table above describes the plans along with their pricing. It is clear that Closerscopy is not only the best Ai content generator but affordable too.
You also get Lifetime Deals by ClosersCopy, with its Professional and Unlimited plan modes. You can also try them and take lifetime benefits just by paying once.
5. CopySmith: Get Fastest Writing AI Software
CopySmith, an AI crafter automation tool for content writing and copywriting generation. It is an expert in creating high-quality ads, product descriptions, emails, content, and marketing strategies.
It supports marketing and eCommerce content generation, collaboration, and creating quality content speedily.
Features and Benefits of CopySmith Writing Software
Get multiple templates for every type of content –
Ads– Facebook ads, google ads, Instagram ads, Product descriptions, Linkedin profiles, Amazon product descriptions, and other social media and online shopping apps product and business descriptions.
Assistant for article writing, blog ideas, blog outlines, blog posts, and also descriptions and reviews.
Branding, brainstorming, landing pages, headlines, ideas, and captions.
This is an AI tool that is built to support marketers in launching campaigns faster and delivering accurate results.
Pricing of CopySmith
CopySmith, an AI automated content generation tool, comes up basically with four plans, but three plans are most popular and highly recommended.
The Table below is showing your plans and pricing-
The plans are- Starter plan a plan for an individual,
Professional Plan a plan for Power users,
Teams Plan for small team collaborations and combine projects.
There is a fourth plan Enterprise this plan is mainly for big business persons and companies for unlimited control and creation. For taking this plan you have to directly content the CopySmith.
Each pricing tier gets a different number of blog post generations.
6. Peppertype.AI: Get a Best Virtual Content Assistant
Peppertype.ai is an instant AI-based content generator platform, that generates high-quality content, especially for businesses.
Features and Benefits of Peppertype Writing Software
It is the best AI content generation tool for-

Enterprise marketing
Individual Content
Performance Marketing
Brand Marketing
Digital Marketing &PR
Social Media Marketing
Marketing Communication

Get 50K words per seat.
Add multiple team members by staying on the same plan.
Active and quick customer support.
Pricing of Peppertype
You get Peepertype at reliable and affordable prices. Have a look at the table below and get to know about their pricing.
You get two plans here with monthly and annual payment modes.
With Starter Plan and Growth Plan generate the content that is running in your mind and use services they provide for creating blogs, SEO, Social media posts, Youtube descriptions, Amazon product descriptions, headlines, Brand and product descriptions, Copywriting features, and PRoduct review generator.
7. AI Writer: Generate Accurately, & Quality Content.
It is also a good Essay AI writer for creating relevant, and quality content in less time. This is the most accurate content creation software, with multiple AI test generator tools and functions.
Features and Benefits of AI Writer Software
AI Writer provides you with multiple AI test generators to increase efficiency and profits. And it has created content creating easy and reliable.
It provides you with a solid base for writing full-length articles.
It lets you verify the information and gives out original quality content.
Provides you Frest and relevant automatic made text.
Provides you with unique and original content and avoids redundancy.
It has SEO generted content.
AI Writer has made writing so easy with time efficiency, SEO efficiency, and delivering accurate and quality content with checked sources.
Pricing of AI Writer
AI Writer generates original content for you, just need to research and write the
With this tool, you can write about any topic, and generate small and big articles.
You get 2 months free with a yearly subscription plan, pay for 10 months and use the full year. Generate unique article drafts from headlines and keywords,
8. Frase.AI: Get Better and Fast Content
Frase AI allows you to research, Write and optimize high-quality SEO content in less time.
Features and Benefits of Frase.ai Writing Software
Here are the features that Frase provides that are included with every plan.
It helps you in writing ranking content, as it automatically generates detailed SEO content.
You get a content scoring feature with every plan.
A simple content editor with all the features can share your documents easily.
Get daily updates and know about the completion of projects.
Generate folders for team projects.
Get multiple custom templates and outline builders using several data points and already present autosuggestions.
Get unlimited access to Farse.ai Writer with additional pricing of $35 / month.
Pricing of Frase.ai
Get Frase.ai in an affordable range with monthly and annual billing cycles.
You are getting 15% off with an annual subscription plan with a 7-days free trial.
You get unlimited keyword search volume monthly, SERP data enrich, and unlimited access to AI Writer to generate content with a single click.
9. ArticleForge
ArticleForge is an AI content writing tools software, it automatically generates quality content within a min. You get a unique, original, SEO-friendly, and deep understanding of searches of the leading articles.
Features and Benefits of ArticleForge Writing Software
ArticleForge uses AI tools to create unique and original content, and with a human tone.
Get the best quality content in less than 1 minute.
Get the best AI tools to solve all your queries related to writing and content.
Get fully original and SEO-optimized content.
You can create – marketing content, entertainment articles, Big and small basic articles, Health articles, finance articles, educational articles, and informative articles.
Generate a complete article in just three steps-

Give your keyword,
Wait for a min
get the fully furnished original content.

ArticleForge is 100% reliable.
Pricing of ArticleForge
With an annually paid subscription, you are getting 6 months free, pay for 6 months and use it for a year.
Also, get a 5-day free trial and observe the writing process and tools, with 30 day 100% money-back guarantee without any cancellation fee. We recommend you to read our review of Article Forge which gives you a lot of insight into this product.
10. WordSmith:
WordSmith is an artificial intelligence-based natural language generation platform, that transforms your data into simple and understandable content with originality.
Features and Benefits of WordSmith Writing Software
It gives you full control over transforming data into a very clear and understandable language.
You get customization, and real-time current updates, with a powerful API.
You can write articles related to multiple issues and headings.
Every time search out unique concepts and ideas, organize writing with my writing assistant, do research on that topic, and present that final product perfectly without spelling and grammatical mistakes.
See demo to understand the process and pricing of Wordsmith will be shared with you by the team directly. This tool is not for individuals but a perfect one for agencies.
AI Writing Assistant For Content Editing & Optimize Content Quality
We are also discussing some important writing assistants for content editing and optimizing content quality.
1. Grammarly
Grammarly is a cloud-based writing assistant that highlights and corrects spellings, grammar, clarity, engagement, punctuation, and delivery errors.
Grammarly works on windows and iOS operating systems, and any of the web browsers that are available on your device. You can launch it on Android as well as iPhone devices.
Grammarly has introduced you to three main plans-
Grammarly Provides you with many products and features-
Grammarly for Grammar Checking
Grammarly for Spelling correction
Grammarly for Tone detection
Grammarly for Plagiarism checker
Now here we will discuss the features in detail that Grammarly provides with every plan.
Let's start with Grammarly's free plan-
With the Free plan, Grammarly is providing spelling, grammar, and punctuation mistakes detection and correction. With basic writing suggestions.
You also get a tone detection facility with this plan.
Features with Grammarly's Premium Plan-
Apart from basic writing suggestions, the premium plan provides you with fluency, readability, word choices, plagiarism checker, inclusive languages, and one user account.
You also get compelling vocabulary suggestions.
Features with Grammarly's Business Plan-
Business plans have all premium plan features with some extras. You get a style guide, Brand tones, snippets, analytics dashboard, priority email support, account roles, and permissions.
SAML SSO for 50 + users.
Know more about Grammarly's discount coupons and promo codes and get Grammarly at a cheaper price.
If you are a student, grab the Grammarly premium student discount coupon now and start writing.
2. Surfer SEO
Surfer SEO is the best AI Writing Assistant that helps you improve it from an SEO perspective. This means it suggests you several words, heading, internal or external links, and various other things to ensure your content is better than the competition.
With Surfer SEO creates high-ranking content that increases the possibility to rank on the first page of Google.
Surfer SEO has introduced three main plans-
Basic Plan
Pro Plan
Business Plan
Surfer SEO works with Artificial Intelligence and helps you to-
Creating a fully planned and perfect content strategy.
Create optimized, unique, categorized paragraphs with proper headings and lines and comments.
Improve your writing skills and also boost your website rankings with Surfer's content suggestions. Apply that suggestion and make your content more of high quality.
Maintain your content using internal and external links and make it a top-ranking page.
Try Surfer SEO now.
Want to try it before buying, we also have a Surfer SEO Free trial to help you with that.
3. Semrush Content Toolkit
Semrush is an SEO tool, that increases your SEO visibility and creates content that you can share with your whole marketing team.
This tool lets you build a content marketing strategy based on your data, find mistakes and correct them, generate content according to people's needs, and finally make everything complete speedily and on time.
Semrush is an awesome tool that helps you to:
Planning a powerful content strategy.
Make your content SEO optimized.
Find content marketing and backlinks opportunities.
Automate content audits.
Doing social media marketing.
Track the content performance of competitors as well.
The best thing is you perform all these tasks from a single platform.
Semrush has three plans for their customers-
Pro Plan
Guru Plan
Business Plan
With Pro Plan, you get 5 projects and can track 500 keywords per day. With Guru Plan, you get 15 projects with 1500 keywords tracked, and with the Business plan, you can track 5K keywords and get 40 projects.
Click here to activate 7 days Semrush's trial now.
FAQs About Best AI Writer Tools and Content Generator Software
What are the best AI tools?
Some of the best AI tools-
Jarvis.ai
Rytr.ai
Shortly.AI
ClosersCopy
Copysmith
AI writer
Frase
Peppertype.ai
and many more.
What is an AI content generator platform?
An AI content generator platform or software is a tool that provides you with automated content generation, you can create short and long articles for personal and professional use.
Is AI writing software free?
Some AI writing tools are free but some are paid where you get free trials for some period of time with money-back policies.
How does AI write content?
An AI writer provides you an interface where you just have to insert your title and headings some of the tools also provide you the option for giving a small description about your need.
So, that toll analyzes that and within minutes you get your content ready. well, later you have to do some finishing and touch-up over there.
Conclusion: Best Ai Writing Software and Tools For 2023
We hope you have gone through the whole article and found the best AI writer for your project.
Here we have brought information about AI writing tools and also how they worked with their features. We have also mentioned pricing that is valid for 2023.
AI content writing tools are based on GPT3 technology that generates content automatically with AI automation tools. You just need to put your keyword and headlines.
ChatGPT feature is also enabled in all these tools which makes them beginner friendly.
You just have to use your raw ideas like keywords, descriptions, and some headings to go from raw ideas to the finished product in minutes.
Latest Post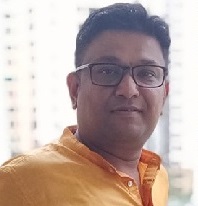 Seasoned Professional with 15 years of experience in Sales and Marketing. Entrepreneur, Consultant and Blogger helping people earn through jobs and blogging. Experienced Hosting Reviewer who likes to collect detailed info about existing players and share it with my audience. Previously worked with leading Banks and Telecom Companies.
I completed my Masters in Management with specialization in Finance and Marketing.
Visit our Hosting Review and Blogging Guide for more interesting articles.