GreenGeeks as the name suggests is a leading environment friendly Web Hosting Provider. GreenGeeks Hosting returns almost 3X or 300% of the power credits consumed by them and hence they proudly say – "300% powered by renewable energy." You also contribute to environment with GreenGeeks for obvious reasons. GreenGeeks offers 30 days trial with money back guarantee. About the size, GreenGeeks hosts around 250000 to 300000 sites on their servers. One of the few host today offering 70% discount with Free Domain Name to start with in a budget.
About their products, they have variety of plans for all size of blogs and websites at affordable rates. You get prompt customer service as and when required.
Get 70% Off + Free Domain with GreenGeeks Hosting – To avail the Promo, simply click on the Coupon link and the coupon will be applied automatically.
Pro Tip – There is a better deal available on minimum one year. Go for minimum tenure of atleast one year.
What is GreenGeeks and What it Offers?
GreenGeeks is a leading environment friendly Web Hosting provider founded by Trey Gardner in California. Excellent Speed, Uptime and responsive customer service is their key feature. You get Upto 70% Off on Shared, VPS and Reseller Hosting.
Quick Review of GreenGeeks Products
GreenGeeks offers you variety of Web Hosting Solutions according to you need and budget.
Hosting Type
Starting Price
Discount
Key Features
Shared Hosting
$2.95
71%
FREE Domain
FREE SSL
FREE Email Hosting
FREE Backup
FREE CDN
Unlimited Bandwidth
Cpanel
VPS Hosting
$39.95
–
2 GB to 8 GB Ram
4 to 6 Cores CPU
Managed Service
Cpanel
Free SSL
Dedicated IP
10 TB Bandwidth
Reseller Hosting
$19.95
34%
Free SSLs
Free Cpanel Migration
25-80 Cpanel
600-1600 GB Transfer
Cpanel /WHM
GreenGeeks Managed Support
CDN Integration
Backup
Other Benefits of GreenGeeks [Understand with Infographic]
GreenGeeks offers affordable solutions to your website like unmatched customer service with all advanced features like LSCache, Litespeed Server, SSD Hard Drives, Backup and Easy scalability. If you are moving from other web hosting, you are entitled to get 100% free migration.
| | |
| --- | --- |
| Features | Available / Not Available |
| 24×7 Customer Service | Yes |
| Moneyback Guarantee- 30 days free trial offer | Yes |
| One Click WorldPress Install | Yes |
| CloudFlare CDN | Yes |
| Backup | Yes |
| SSD Drives | Yes |
| Litespeed Server and LS Cache | Yes |
| Free Website Migration | Yes |
| Easy Scalability and Upgrades | Yes |
Review of GreenGeeks UPTIME and SPEED [Critical Factors]
You must check the live Uptime and Speed Analysis live here courtsey Hostingfacts where GreenGeeks has scored 100% Uptime and 396 ms Response Time. [Test Date : September 2020]

What GreenGeeks Features are Important to you?
GreenGeeks as we said above is best hosting for our Planet as it saves 300% energy or 3x of what it consumes. But is GreenGeek really offering useful features to its customers? Now, We will discuss 11 important and critical features and Reasons to buy GreenGeeks Hosting –
Free Domain Name
Even at a basic plan which starts at $2.95, all customers are offered Free Domain Name. Please note that this free Domain Name is only for 1st year and renews at a regular rate. You can opt for any TLD like .com or .net absolutely free. This free domain is worth around $10-12 and hence almost 45% saving again.
Free SSL
GreenGeeks is offering Free SSL for lifetime. Letsencrypt SSL can be configured from Cpanel easily or with the help of customer service without paying anything extra.
Unlimited Bandwidth
Bandwidth is one such thing which can make you pay huge amount if the limit exceeds. Thankfully, you get Unmetered Bandwidth with GreenGeeks. Bandwidth is usually measured in GB and adds up when your website's data is transferred from one point to another when visited by users.
Unlimited SSD Storage
A growing blog or website needs lot of storage. If you are continuously adding posts in your blog, you are consuming storage. Again with GreenGeeks, the Storage is Unlimited. Best part is its SSD Storage which is blazing fast as compared to the traditional hard drives.
Unlimited Professional Email Hosting
Professional Email hosting is a great way to build respect of your brand in customer's eyes. Instead of generic emails, you must use email address like [email protected] for every communication with visitors or customers.
With GreenGeeks, you can create unlimited email addresses for your team without any extra cost.
Super Fast LiteSpeed Server with LSCache
Litespeed server are fast and works like rocket if configured with LSCache. Our website cheapandbesthosting.com is also on litespeed server and we use LSCache plugin. You can check out performance on tools like GTMetrix and Google Pagespeed Scores. With GreenGeeks, we measured there uptime and speed above. LiteSpeed Server and LSCache has a lot to do with this.
Easy to use Site Builder
GreenGeeks offers free and easy to use Site Builder so that you can make your website with advanced drag and drop option. Although we highly recommend to use Platforms like WordPress for Blogs and websites, You can use Sitebuilder if you need 2-10 page static website with basic features.
Free CDN integration
CDN Offers excellent speed to global visitors by bridging the bap between servers and visitors. With CDNs like Cloudflare, you site is protected from malicious and harmful attacks like DDOS. CloudFlare offers caching of all static resources and serves the copies from nearest servers to the visitors. GreenGeeks offers seamless integration with Cloudflare absolutely free of charge.
Free backups
We all need insurance of our assets to overcome any unforeseen event. With websites also, there are chances that we may get errors during upgrades or installations. Also in case of various hacking attacks, there are chances of data getting lost. If you have backup, you are worry free. Most of the web hosts charge for backup on monthly basis like Hostpapa. With GreenGeeks, backups are free. Also there is a plugin called Updraftplus which offer free backup facility on daily basis. Use this plugin also along with Hosting provider's backup.
24 x 7 Live support – Phone / Email / Chat
We reach customer service teams only when there is a urgent need of help. With GreenGeeks, that help is just a phone call away. Yes, On call customer service is available with GreenGeeks apart from Email and chat alternatives.
Ecommerce-friendly
Ecommerce store needs best in class speed, uptime, storage, and quick help as and when required.
Who should Buy GreenGeeks Web Hosting?
GreenGeeks Hosting is an ideal fit for those who are looking for Free Domain under USD 2.95 budget without compromising on quality. Also for those who want offers like Free SSL, Daily Back, Unlimited Bandwidth, Unlimited Emails and CDN without paying any extra cost. Go for GreenGeeks reliable host capable of handling low to high traffic.
Available Offers on – GreenGeeks Linux Shared Hosting, Reseller Hosting, VPS, Cloud Plan and Servers [save big with affordable pricing].
GreenGeeks Review with Coupon and Promos [Free Domain and 70% discount]
Performance

Free Offers

Reliability

Speed
GreenGeeks Detailed Review and Opinion with Promo to Save 70% [Get Free Domain]
Special offers for Cheapandbesthosting.com's customers. Get 70% Off + Free Migration + Free SSL with GreenGeeks Coupon Code. 
ResellerClub India Offers deals, promos and coupons to save upto 80% off. Use Free Migration to get 100% off on professional website transfer service. Coupon to save Upto 40% on Shared Hosting and Free Cpanel. You also Get FREE SSL with new plan.
| | |
| --- | --- |
| Product | Coupon |
| FREE SSL + Free Migration with Hosting | Click Here |
ResellerClub India Review [Products and Pricing]
| | |
| --- | --- |
| Product | Coupon |
| ResellerClub India 40% Off on Hosting [Code "CBHRC" Offer for India] | Click Here |
Let us now discuss the Product range, its features and affordability to Indian customers. Should you choose ResellerClub India?
Our Research shows that even Bluehost recommends ResellerClub's Reseller Hosting which is a real trust advantage for them. We started with this because we need a reliable hosting partner when it comes to host a blog. Specially for new bloggers who are creating their first blog.
Linux Shared Hosting by ResellerClub India [Features and Coupon]
Affordable Shared Hosting by ResellerClub's is suitable for anyone who is looking for power packed features without spending much on hosting. Shared Hosting Starts with Just Rs. 160/-
Personal Plan – Support one Domain Hosting. Free SSL + Unlimited Disk Space + Unlimited Bandwidth + Free Cpanel + Free Email
Business Plan – Support three Domain Hosting. Free SSL + Unlimited Disk Space + Unlimited Bandwidth + Free Cpanel + Free Email
Pro Plan – Unlimited Domain Hosting. Free SSL + Unlimited Disk Space + Unlimited Bandwidth + Free Cpanel + Free Email
Managed WordPress Hosting by ResellerClub India [Features and Coupon]
ResellerClub's managed WordPress Hosting is one of the cheapest in India. Starting Just Rs. 205/- it offers great value for money.
Starter Plan – Offers 2 cores of CPU, 2GB Ram, 5GB Storage, Emails and CDN Integration.
Performance Plan – Provides 4 cores of CPU, 4GB Ram, 20GB Storage, Emails and CDN Integration.
Business Plan – Offers 6 cores of CPU, 6GB Ram, 40GB Storage, Emails and CDN Integration.
Professional – High end Managed WordPress Plan Offers 8 cores of CPU, 8GB Ram, 40GB Storage, Emails and CDN Integration.
All plans are well optimized for WordPress and gets updated automatically. Plugins like Jetpack are preinstalled and configured.
Optional – Malware and Hack Protection.
Ideal for – Beginners with less technical knowledge and websites looking for managed services
Benefits of Reseller India [Reliability and Affordability]
ResellerClub powers approx 2 million websites and offers cheap and affordable web hosting to its customers in India.
How to Apply Coupon on ResellerClub India?
Here is the Step by Step Process to get maximum discount by applying Promo or Coupon Code on ResellerClub Hosting.
To begin with, You need to Click Resellerclub India Coupon.
We recommend Business Plan as it gives 3 domain hosting for free. Move to "Buy Now" and in next page, create a domain or enter the existing domain details.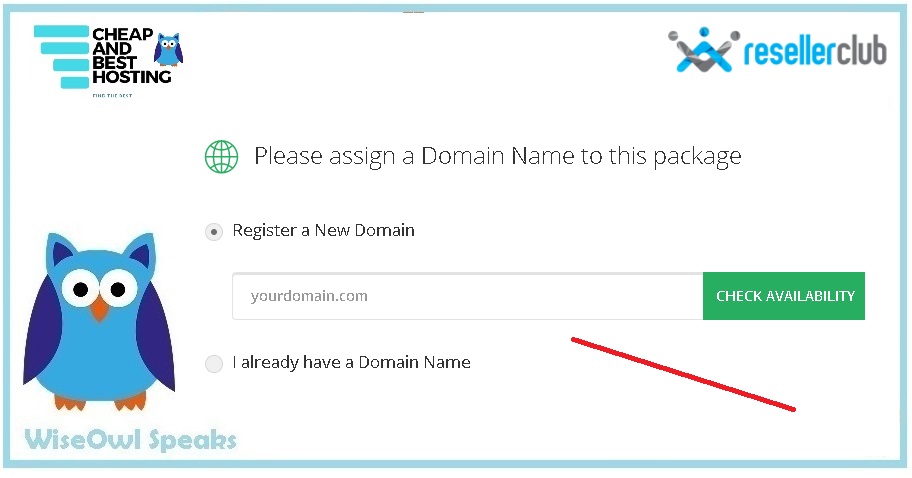 Move to next step –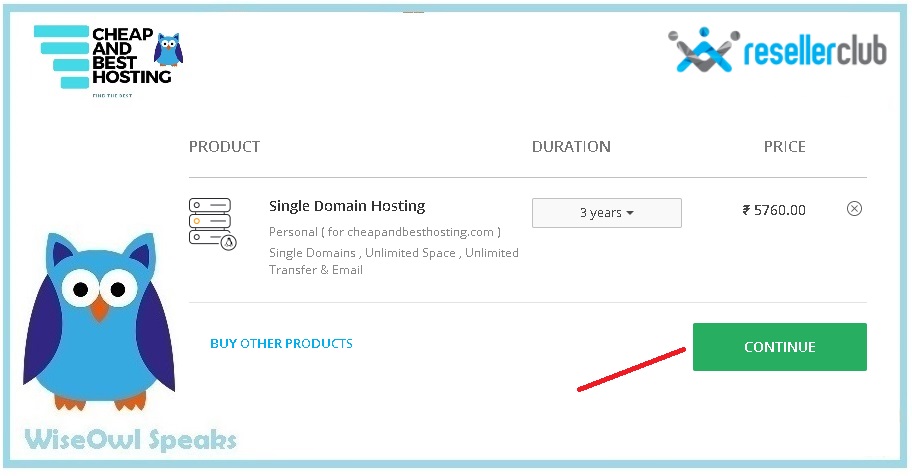 Select the duration and press continue to pay and activate the deal [No need to enter any code there].
Pro Tip – As there is no code available for renewal, You should choose 36 months tenure to avail the maximum benefit of the coupon.
Few Reviews from Social Media About GreenGeeks
What are GreenGeeks Promos and Coupon Codes available for Current Month ?
Coupon Codes
Offer and Discount Details
Expiry
71% Off
Get 70% off on GreenGeeks Shared Web Hosting
31st December 2020
Free Domain
Get Free Domain + SSL with GreenGeeks
Shared Hosting
31st December 2020
34% Off
Reseller Hosting [Cpanel + Free SSL+ CDN}
31st December 2020
100% Off
Free Website or Cpanel Migration from Old Hosting
31st December 2020
Get the Deal Now –
Related Deals from GreenGeeks Competitors
Most Viewed Deals by GreenGeeks Visitors-