We learn from our mistakes, and yes that is true. When you start your blog and you are a beginner will do mistakes.
Even when I started my blog, I didn't know many things like how to write an SEO-friendly article so that it is liked by both search engines and readers. There is a lot to learn from post creation to site map submission and content promotion, etc.
So Yes, it's not easy though as it sounds.
You need to take care of many things if you want your blog to be successful. Anyone who is looking forward to starting a blogging career must avoid certain mistakes that we have highlighted below.
Okay, without wasting time, let's begin quickly and learn the common mistakes by new bloggers and also, the practical way to avoid them.
[What is WordPress | Best Static Web Hosting]
Top 12 Mistakes that an Amateur Blogger should Avoid in 2022-2023
Every Amateur Blogger makes mistakes several times. That is a part of the learning curve and it is pretty okay. But, As we said above, We must learn from our mistakes to avoid repetition.
Even the Pro Bloggers were once the novice and they all learned from the errors they made.
They all give us just one tip – "You have to notice your mistakes and should not repeat that."
If you want high traffic on your blog and want your pages to appear on the first page of Google, you have to work on the basics and follow the right path.
So, as per the heading, Let's note down and discuss the 12 Amateur Blogger Mistakes that can kill your Blogging Journey –
Not using Custom-domain
Going with Cheap Hostings
Not giving credit to the content owner
Avoiding SEO
Neglecting ABOUT section
Zero Keyword Research
The article has no Layout
Publishing Short Content
Ignoring Affiliate Marketing
Avoiding Building Links
Not Building their Community
Not Investing in their Blog
Okay, now it's time to discuss them in detail. We request all new bloggers to just read them in detail and make notes carefully.
1 – Not Using Custom Domain
Not using a custom domain, is the very first mistake that an amateur blogger does. Many newcomers or beginners go with the free domains and they realize this mistake after wasting a lot of time and energy.
You hardly get any results as blogging is all about building your own brand. The brand always has a recall value which turns into a loyal audience.
Yes, going with the custom domain may cost you a bit. But when you pay for your custom domain, you see better results for your blog.
You can find a custom domain with our domain checker and suggestion tool.
Disadvantages of Not using a Custom Domain
Not SEO Friendly: Custom domains are not SEO friendly which will show its effects when your blog will not rank on the Google Search Results. Your audience also will not take you seriously as you are a blogger with free resources.
Limited Access: You don't have full control over your free domain. The Hosting provider can fully control your domain and can delete it anytime if they find any suspicious or something they find wrong that affects them.
2 – Going with Cheap Hosting
Another common mistake that an amateur blogger do is opting for Cheap Hosting. Most of the web hosting today offering various freebies and discounts are ultimately not providing quality.
Most of the new bloggers don't want to invest and hence buy cheap hosting. They see the cheap price but they don't see the detailed features list of that hosting.
Pro Tip- Always use Web Hosts with great uptime and speed as both are important for the overall user experience.
A blog on cheap hosting is always on the target list of hackers.
We Recommend FastComet and GreenGeeks to all amateur bloggers as you can set up them easily [Read – Hosting Reviews for 2022].
So, whenever you buy hosting for your blog, don't do this mistake like amateur bloggers, if you do this, you will see zero results for your blog.
Choose our Recommended Web Hosts – GreenGeeks | HostArmada | Bluehost
Recommended – Hosting Coupons | Black Friday Hosting Deals
Disadvantages of Cheap Hosting
Fewer Features: – You may get a long list of commitments but they are hardly met. As you go down with the price, you get fewer facilities and features. So, avoid this and choose wisely.
Unexpected Results: – When you buy cheap hosting, many of the limitations come in front of your website or blog. Cheap Hosting may affect your website traffic and ranking on Google.
3 – Not Giving Credits to the Content Owner
The major mistake of an unskilled blogger is that he copies the content of other bloggers. Many of us are not comfortable with English and find it hard to write an article. They copy the other blogger's content and paste it into their blog.
So, when you publish someone else's content, search engines will punish you in terms of rankings as copying someone else's content is a crime. You are not adding any value and hence you don't qualify to get rankings.
When you publish copied content, Google considers this as Plagiarism. [Check plagiarism checker]
Now, many of you must be thinking that what is Plagiarism?
In Simple words, Plagiarism is presenting someone's else content, data, ideas, thoughts, or expression in your project without giving due credit. Please note that Plagiarism is against compliance and is hated by Google for obvious reasons.
Plagiarized content is not SEO friendly.
Disadvantages of Copying Content
Legal Issues:- If you are not giving credit or copying other blogs without permission, you are inviting legal troubles for sure.
Impact on Rankings and Traffic: – Copying someone's else content will be marked as Plagiarism, which means no SERP and loss of Traffic.
4 – Avoiding SEO
Hey, if you are here, Wait for a bit because this is a very important section of this article.
New Bloggers are like laymen in the Blogging field. They create content and publish it but they hardly know how to optimize it for search engines.
If search engines will not be able to understand the page, its purpose, and its direction, they will not be able to rank it.
All bloggers must know Onpage, Offpage, and Technical Seo.
Search Engine Optimization is something that optimizes your website or a blog. Just for your idea, Optimizing content is Onpage, Building links is Offpage, and working on speed comes under Technical Seo. However, It is a vast field and not limited to these tasks only.
[We recommend RankMath for SEO, Read our Rank Math Pro Review]
Advanced SEO even includes defining titles and alt text for images that you have used in your blog.
Yes, SEO of your blog images is so easy, you just have to add alt-text to your images and your image's name should also relate to your blog's content.
Also, you must not ignore speed optimization. Use cache plugins like Cachify and CDN to boost your speed.
Disadvantages of Avoiding SEO
Google Ranking is Impossible: – Google Ranking is impossible when you avoid SEO for your website. It makes it difficult for Google to find your website from a bunch of websites. So, SEO is important for your website if you want to rank your website in Google Search Results.
5 – Neglecting "ABOUT" Section
The "ABOUT" section is one of the things that every visitor wants to see when they visit your blog. An About section contains about your blog or yourself, your story, and how you started blogging. This is the must-have section of your website.
Your Blog's about section is should not be so lengthy and not too short. It must have at least three paragraphs.
People will like to read the about section of a website/blog if you are a blogger.
What to cover in the "About" Section?
Your About section or page should cover these topics: –
About Your Personal Life – You can share some lines about your personal life. Like Who are you, where are you from, about your education and qualification, anything you seem to like share.
Why did you start blogging? – Yes, this is the point that people like to read about your story. Visitors want to know why you started blogging, reason can be anything they were looking for like you earn better from this, etc.
How did you get into this? – You can share your experience that how you get into blogging. See, visitors like to read these types of things because everyone wants to know what the next person is doing. So, include this point in your About Section or Page.
What you have Learned? – Yes, this can be a good point to share what you have learned with the experience of Blogging. Share this experience with your visitors, so they can show some more interest in your blog.
6 – Zero Keyword Research
Keywords are very important in the post while you write it. You have to use your keywords again and again so that Google can find them easily and it will also help the SEO to bring your page on Google Search Result.
This is a very big mistake that an amateur blogger does. He doesn't focus on the keyword. Like, today We are writing on Amateur Blogger Mistakes, and you have read that word again and again because this is one of the keywords of this article.
Now don't scroll above and count this keyword, instead of doing this you must have to do keyword research before you start writing the blog post for your blog.
Don't be an amateur blogger, be a professional.
The Disadvantage of this amateur blogger mistake is the same that your page will not rank and not be SEO friendly.
How you can find the relevant keywords for your blog?
Here are some Keyword research tool that you can use for searching the relevant keywords for your blog, are as follow: –
7 – The Article has No Layout
One of the biggest amateur blogger mistakes, yes this is one of them. Many amateur bloggers start writing their blogs without preparing a proper layout of the content.
When an amateur blogger makes this mistake, then after writing two or three paragraphs, he stops because he doesn't know what to do next. Believe me, if you write your blog like this, then it will take a lot of time to complete a blog.
The disadvantage of this will be that you will lose lots of time and your article will not be so effective.
How you can solve this issue?
You can solve this problem if you write your article after preparing a layout. Here are some tips you can improve this: –
First, research the keywords you are writing a blog.
Write all the headings and sub-headings you want to include or cover under the blog.
Once you have done this all, start writing your blog by using the keywords you have searched before.
8 – Publishing Short Content
Publishing Short Content can be the cause of low traffic to your site and vanish your page from the Google Search Result.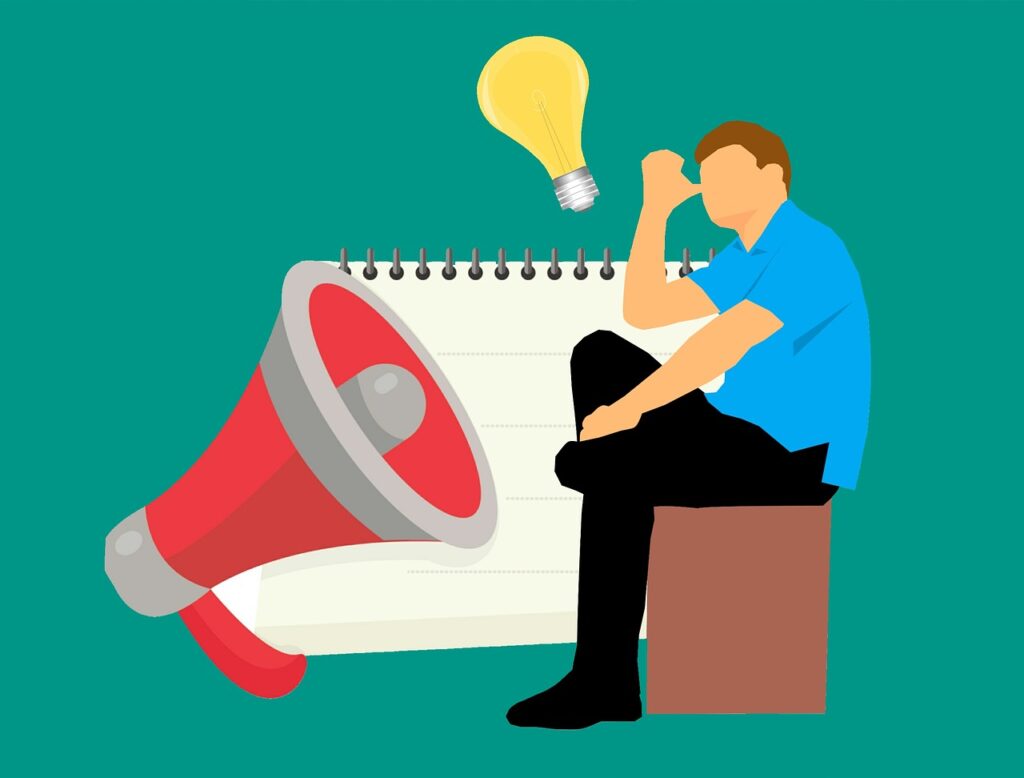 We all have seen many articles in the range of 400-500 words. This happens when you can't explore your ideas, words, and imagination.
Now you will ask how it comes under the amateur bloggers' mistake. So the answer is, that Google ranks those articles as having a large number of words. Yes, it sounds a bit bitter but it is true.
Many users don't know this and yes they write point to point but their article does not satisfy the needs of Google.
If your blog cannot satisfy the terms and conditions of Google, then your blog will not be ranked as you want.
The disadvantage is the same your blog will not be ranked in Google Search Results.
9 – Ignoring Affiliate Marketing
Amateur bloggers don't know about Affiliate Marketing.
Affiliate Marketing means you sell someone else products from your blog/website and earn money.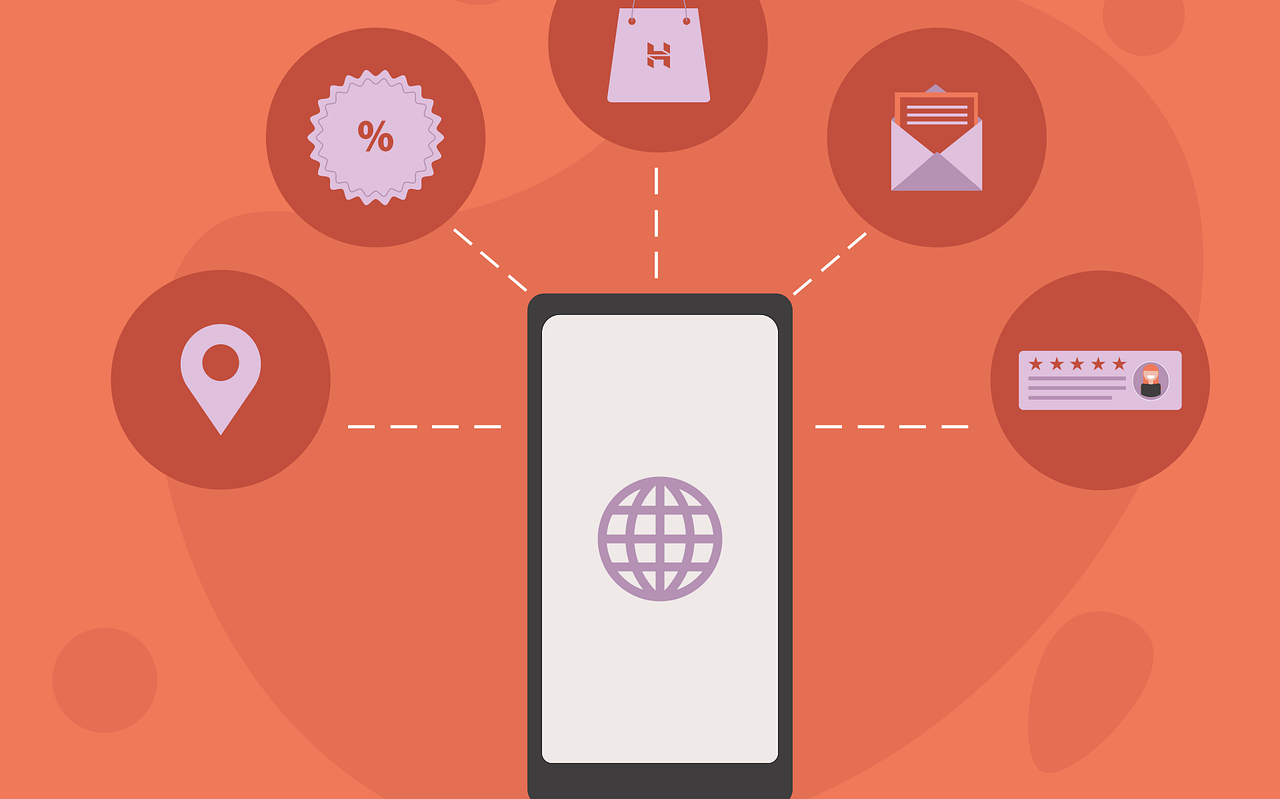 Many bloggers depend on Google Adsense, we are not saying that Google Adsense is not good, but if you want to make $100/month from Adsense, then your site's traffic must be 100,000.
But if you are doing affiliate marketing from your website, then you can earn more than Google Adsense.
We hope that now you understood why affiliate marketing is good for earning money.
10 – Ignoring Links Building
Building Links are very important in blogging. When you have different links to come on your blog, the chances of increasing traffic on your site are high.
Many of you have heard about the backlinks. Backlinks mean your site's link is promoted by another website.
But it doesn't mean that you start making backlinks from the 2nd day. Instead of doing this first, you should focus on the quality of your article. Once you have covered 40-50 articles and have completed 4-5 months in blogging, then start building the backlinks.
Backlinks may help you grow traffic and build an audience for your blog. Many outside users come to visit your page and they join you when they like your blog's content.
So, don't be lazy about creating backlinks for your blog.
11 – Not Building their Community
Community helps you a lot to grow your blog, you find a new audience whenever you post a new post on your blog. Amateur Bloggers don't find this important, we don't know why.
Amateur bloggers are scared to create their community. They are scared of many things like:
Why people will join their community
It will take a long time to build a community.
Maybe people will make fun of them
Many bloggers are at 1K, 2K, 10K, and more, and they have to start with 0.
So dear friend, everyone has to start with zero. Wherever they are now today, they have done hard work, given time to blogging, and they are regular with this.
We also started from zero and today we are at 1K, we are also still building our community, so here numbers are the second priority, the first one is how many people are reading your blog.
Join Our Facebook Group – Earn with Blogging
12 – Not Investing in their Blog
Many amateur bloggers scare to invest money in their blogs. We can understand if you are a beginner or a starter you will not suppose to invest your money in this field.
But you know what, Blogging is also the real business, because when you invest money, then you start earning.
When we start investing in our blog, we purchase the useful plugins, and necessary tools that are required for our website to grow, then we saw a big difference in our traffic, ranking, and earning.
You can invest in plugins that will help your blog to grow, paid Ads, and other tools that will help you to build an audience and increase traffic.
So the point is that, if you wanna earn from your blog, you have to invest in your blog.
[Related: GeneratePress Theme Review]
Tips to Transform Yourself from Amateur Blogger to Pro Blogger
How Amateur Bloggers can become Pro Bloggers?
With the Pro Tips that are proven and time tested, we recommend them all aspiring bloggers for success in 2022.
We already discussed above what are mistakes that an amateur blogger does. Now we will learn how we can transform ourselves into Professional bloggers from Amateur Blogger.
Here are some basic and common points that will help you to become a professional blogger.
1 – Choose your niche wisely
We have discussed niches in our many articles or posts. A niche can be a topic or targeted area on which you have to work on. You have to select a proper niche for you, you should have proper knowledge about your niche. [Recommended – Learn Blogging]
And yes, you have to be in your niche, which means if your niche is selling merchandise, such as custom mugs or t-shirts, then you need to create content related to the niche.
So, before starting a blog you should have a niche for your blog.
You can get to know how to start a WordPress blog from here.
2 – Focus on Quality Content
This is very important for every blogger to focus on the quality of their blog's content. You have to create your content, you should not copy any other content.
As we have written above, if you copy someone else content and published it on Google. Google will read it under Plagiarism, and Google hates Plagiarism.
If your blog's content comes under Plagiarism, then you will not be able to rank your page on Google Search Result, which will affect SEO and your traffic.
Many of you don't know about Plagiarism, We described it above, but if you haven't read that, We will explain it again here, you don't need to scroll up.
Plagiarism is something that Google hates, when Google finds the same content again then Google marked it as Plagiarism (Copied Content) and will not rank your page in its Search Result.
And when your page will be thrown out by Google, definitely your visitors, traffic will be down and maybe zero.
Many amateur bloggers don't know about this, they simply choose a topic and paste the whole content of someone else from Google Search. After that, they say that are doing regular posts but their pages are not ranking, and traffic is not coming. The only reason behind this is that Google has already the same content that you are posting on your blog.
We hope you know why the quality of your content is important.
3 – Regularity
Regularity is very important in this passion. If you are not regular with this, your blog can't grow.
Many amateur bloggers make this mistake, they start blogging in full josh, after one or two months they stop blogging by saying that the traffic is not coming.
Dear Friend, blogging is something we don't know when which of your article will be ranked. You have to be continuous and regular with Blogging.
Blogging requires proper discipline and continuous regularity. Yes, if you are doing it part-time, then it's okay, but you have to still be regular with this. Because your audience is waiting for your next post.
To be Professional in blogging, first of all, make a calendar for blogging and follow it.
4 –Blog Promotion
Okay, think like you have created a blog and published it. But how people will know that you have posted something on your blog? So the answer is simple, you have to promote your blog. This is a common mistake that is done by amateur bloggers.
Bloggers think that if they promote their blog: –
They will not get positive RoI(Return on Investment)
Why people will join or follow my blog?
Big Bloggers are at 10-20K and I am at 0, and many other things.
So, dear friend, everyone started with zero, you have to work on it, you have to be regular, you have to be continuous, disciplined, and you have to promote your blog.
If you want to grow your blog, then you have to promote your blog, invest some money in promotions, create ads, share your blog, etc.
Here are some ways that you can promote your blog: –
– Send Push Notifications
You can send push notifications to your subscribers whenever you post something new post on your blog. Use oneSignal tool, this tool will help you to send push notifications to your subscriber when you add a new post on your blog.
– Create Communities on Social Media Platforms
Social media is one of the best platforms to grow your audience. You can create your Groups, Pages, etc on them, and can build an audience from there. Use Facebook Groups and Pages, Active on Twitter and Reddit, and many other platforms are available to grow your blog.
– Google Search Advertisement
Invest in Google Search Advertisement for your blog. What this will do, is Google will ad for your blog to build the audience and traffic. This is also the best way to promote your blog.
5 – Start Engaging with Top Bloggers
Start Engaging with Top Bloggers. Yes, build your environment like that you are connected with successful bloggers. When you connect with them, they will help you to grow your blog. How? See, when they get to know you personally, they will give you some tips to do or to do not. They may share your blog's links that will help you to increase your traffic and build your new audience.
So, we hope now you know why you should engage with Top Bloggers.
Here are some top blogs that give you blogging tips, are mentioned below: –
So, these are some Youtubers who give tips to improve your blogging. Subscribe or Follow them to know more about blogging and if you want to be a pro in blogging passion.
Know more What Professional Bloggers do?
Go and Start your Blog like a Professional
Here in this post, today we tried to tell you those mistakes that every amateur blogger makes, and if you have read this article, we hope you will not do this in your blog if you were doing.
We tried to help you somehow so you can learn what are the common and silly mistakes that can be the cause of your blog failure.
Again we recommend you never do these mistakes in your blogging life.
We hope that we cover every mistake that an amateur blogger does, if we forgot to mention some, please comment below and let us know.
Now it's your time to start a blog like a professional. See everyone makes mistakes, don't be panic or hopeless about why traffic is not coming on your site, be regular with posting unique content. It will take time and you will get success soon.
So this is all from our side, we hope we cover every point and clear your doubts.
One more thing, if you find this article helpful for you. Let us know your comments.
Thanks.
FAQs
What are the six steps to creating a blog?
The six major steps to creating a blog are: –
1. Choose a niche.
2. Create an account on WordPress.com.
3. Pick a domain name that relates to your blog.
4. Customize your design.
5. Write some unique content.
6. Publish your Blog.
How do bloggers get viewers?
You can do these things to get viewers to your blog, are mentioned below: –
1. Search Engines should find your site.
2. Use Keywords in your content
3. Blog Regularly
4. Use useful tags in your blog
5. Visit and Read other bloggers
6. Promote your blog on social media.
7. Invest in your blog with ads and promotions.
Is blogging dead in 2022?
No, it's not, Blogging is not dead in 2022. Blogging is different and in large amounts as compared to 10 years ago. Many of the users make blogging a part-time job. Blogging is growing day by day.
Why do blogs fail?
The main reason why bloggers fail is that they are not continuous and do not publish unique content in their blogs. Afterward, they don't get the traffic on their website, as the copied content comes under Plagiarism.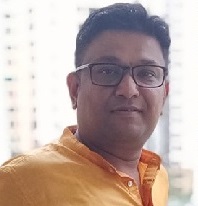 Seasoned Professional with 15 years of experience in Sales and Marketing. Entrepreneur, Consultant and Blogger helping people earn through jobs and blogging. Experienced Hosting Reviewer who likes to collect detailed info about existing players and share it with my audience. Previously worked with leading Banks and Telecom Companies.
I completed my Masters in Management with specialization in Finance and Marketing.
Visit our Hosting Review and Blogging Guide for more interesting articles.