Are you looking for Rank Math Review to evaluate if RankMath Pro Plugin is a good SEO tool or not? Is Rank Math Pro better than Yoast? Will it help you rank on Google?
If the answer to all the questions above is yes, you will love this special article where we will review the important features of the most talked-about SEO plugin – Rank Math. We will also throw light on its latest launch – The pro version.
Finally, we will compare Rank Math with the Yoast SEO plugin to check who's better for your WordPress blog.
Naturally, when we have a new player – Rank Math in the market, which is giving tough competition to widely accepted and established brands– Yoast, it makes sense to have a look at it.
So, let's start step by step where we will share everything about Rank Math basis our own experience of more than a year now. Yes, we are using its free version happily.
What is the Rank Math SEO plugin all about?
Rank Math is a comparatively new SEO plugin in the market that started its operations in Bhanu Ahluwalia, Nimit Kashyap, and Suraj Vibhute in the year 2018.
With a team of 20+ developers today, they are growing rapidly and are active on over half a million sites today(Ref).
The best part about the Rank Math is that it offers absolutely free plugin which does 5x tasks of existing SEO plugins in the market. 
The company has recently launched its "Pro", "Agency" and "Business" version that is paid but save a huge cost. How? That's simply because this plugin is a multifunctional SEO tool that does the tasks of 10+ separate plugins. You don't need to buy them if you have Rank Math.
Today there are over 2700 reviews from actual users on the WordPress.org site. 2006 users have rated it as "Excellent" with an aggregate rating of 4.9 stars.
Key Features of Rank Math Free and Pro Version
We will now review the core features of Rank Math and see if it is really worth switching from Yoast to Rank Math. The features discussed here are from the perspective of either a newbie or someone who is looking to explore something unconventional.
Find why experts like Ahrefs recommend Rank Math through this YouTube Video.
1. Easy to Use Beginner-Friendly Dashboard
Here is the snapshot of Rank Math's Dashboard. It is so easy to use that you don't even need to scroll below to under what Rank Math is all about.
This simple Dashboard enables you to configure, activate, and disable its core roles from one single window.
Be it a Local SEO and knowledge graph, auto 301 or 302 redirections, sitemap creation, Onpage SEO Analysis, Link counter, latest Google web stories, and a lot more, it's easy for even a first-timer to understand.
2. Unique 5 Focus Keyword Optimization for Free
Are you fed up with Yoast's only keyword optimization feature for your blog posts? You will be surprised to know that you can optimize up to 5 Focus keywords that you want your content to rank for.
In case you are having difficulty in creating awesome content, grab Jarvis Free Trial and create up to 10000 words free.
With Yoast, you get this feature in the paid version, while in Rank Math, it's absolutely Free.
Did you notice a list of keywords suggestion above? Let's discuss that too.
3. Automatic Keyword Suggestion Tool
So, you are not alone in your keyword research. Obviously, content needs to be optimized for multiple keywords in order to rank better. But, isn't it good if you get some help from a free tool? Yes, Rank Math has helped us in suggesting a lot of related keywords on the go and implementing them.
Ever heard of Long Tail Keywords? Yes, from the image above, you would notice a lot of Long Tail Keyword ideas that may click for you. Check out Semrush Free Trial 2023 to evaluate them and write better content.
4. Image SEO
You need Alt Text, caption, title, and an image description to optimize every image for Search engines. If you need detailed info on Image SEO, you must read this helpful guide.
Rank Math helps you optimize the images automatically with predefined settings.
5. Integrated Rich Snippets [like FAQ, How to] and Schema Markup
Search engines are becoming smarter day by day. You must have noticed Rich Snippets like FAQ, and How to during your recent search results. Thankfully, with Rank Math, these snippets are built and you don't need any extra plugin and coding.
Further, Schema Markups like "Product", "Recipe" and many others can also be added. This Schema Markup enhances your visibility during the search result display.
6. Robots.txt and .htaccess editing
You might need to add a few lines in your Robots.txt or .htaccess file. While editing them using your file manager is also not a tough job, it is even easier to use the Rank Math dashboard to edit them.
Just click them and add or remove the instructions there.
7. Advanced 404 monitor
Have you ever noticed the 404 monitor in the Yoast SEO plugin? No.
Are you using the 404 monitor Plugin separately? Most likely- Yes
But with Rank Math, you have an advanced 404 monitor that tracks all 404 errors being generated on your site.
You can check the logs and redirect them easily.
8. GSC Integration and Keyword Rank Tracking
With Rank Math, you can easily track your keyword rank periodically. This is possible when you connect it to your Google Search Console.
It will pull out the list of keywords and their current positions on which your site is currently ranking.
You can track them only from your WordPress dashboard.
9. Free SEO Analysis and Warnings
Do you want your site to be audited for SEO? Install Rank Math to get it done free. When installed on your site, it automatically tracks your site's SEO health on over 40 parameters.
10. 24×7 Customer Service
Ever heard of customer service with the free plugin?
Rank Math is an exception here. It allows you to interact with their team of humans whenever you need them. Like other free plugins, they don't ask you to only refer to knowledgebase or ask a forum.
We have experienced their exceptional customer support and can vouch for that.
If you will see the snapshot below, you will find a quick answer by their customer service team over the email, that solved the problem.
They also have a Facebook group where you can connect and discuss everything about Rank Math.
Looking for more? you can add overlay icons on social images, control Google crawl errors, Strip category base, optimize Breadcrumbs, mark no follow to all external links, Optimize RSS feeds, and a lot more.
Let's have a look at some of the features that are included in their paid versions, i.e. Pro, Agency, and Business.
Rank Math Pro, Agency, and Business Features
Rank Math Free version is sufficient for mid-level sites. But there is always a hunt for more. If you already have a money-making blog, you might want to spend a few bucks to improve it further.
Rank Math Pro, Agency, and Business include the following advanced features that a Free version doesn't include –
Advanced Integration of Google Analytics in the WP dashboard with filters
Easy automation of 840+ Schema

Generate a Custom Scheme or Import from another website

The schema for Voice assistants
Generate Google News and Video SEO Sitemap
Advanced Local SEO

Support for Client Sites

[ Available in Agency and Business Plan Only]
Postwise Keyword rank tracking
Track your History of Google AdSense Earnings
Highlights Top 5 Winning and Losing Posts
Track Top 5 Losing and Winning Keywords
Track Keyword Rank with 12 months of History
Number of keywords that can be tracked – Pro – 500, Business – 10000 and Agency – 50000
Country-wise GSC & GA Data
Content SEO Overview which provides the performance of your content on search engines
Advanced Image SEO to Find & Replace Image alt/title/caption Text
Add Watermark to Social Media thumbnails
Import/Export Focus Keywords, SEO Data, Redirections Data
Advanced Quick Edit Options
Automatically detect Orphan Pages [without any internal links pointing towards them
Integrate Google PageSpeed Post & Page wise
Monitor SEO of Individual Posts

Noindex Password Protected Pages

For affiliate sites, Cloaked Links can be marked as External Links
Check out a detailed comparison between Free, Pro, Agency, and Business plans here.
Also, visit – Home Page
Rank Math Vs Yoast
We will now compare Rank Math with the Yoast SEO Plugin. This will help you understand which plugin out of the two is more suitable for your requirements.
Pricing Comparison Between Yoast and Rank Math
Rank Math is pretty cheap as it supports unlimited sites for just $99.
Yoast will cost you $99 for a single site. It supports a max of 15 sites in a single plan.
Plan
Yoast
Rank Math
Starting Price
$99 for 1 site
$69/year or $5.75/mo
(Excluding 18% Tax) for
unlimited sites
No of sites
Can be upgraded by paying the
extra amount for any no of
website
Unlimited
Yoast's paid plans are costly, especially for those who aim to use them on multiple sites. You need to pay the incremental cost for the number of sites you wish to add. But in Rank Math, you use the same subscription on unlimited sites.
Result – Rank math wins.
Number of Keywords Optimization
If you are using the free version of Yoast, you would have noticed that it allows you to optimize your content only for one focus keyword. Rank Math allows you to ensure 100% on-page SEO for up to 5 keywords and that too for free.
If you need to improve your SEO score for more than one keyword, you need a paid version of Yoast.
Result – Rank Math wins.
SEO Performance
One thing you need to be clear about is that no plugin guarantees page 1 ranking on search engines. A plugin is there only to optimize your content, your pages, and your overall site structure as per the search engine guidelines.
Sitemaps, meta titles and tags, keywords, alt texts, and other features, help your site and search engines interact with each other and understand the context.
It's up to search engines whether they like your content or not.
So, with that perspective, it is impossible to find who [Rank math and Yoast] is better.
Result – Tie
Note: to optimize your content, and make it plagiarism-free and grammar error-free, check out the Grammarly discount coupon.
Elementor Integration
If you are on WordPress, you must have heard about Elementor. Elementor is one of the advanced page builders used by over 5 million websites. If you haven't heard of it yet, you must check out our Elementor review.
Now, Rank Math is one plugin that helps you optimize Elementor pages right from the Elementor's own screen while writing the content. Yoast will only provide suggestions when you exit the Elementor dashboard to reach the editor's main window.
Result – Rank Math wins.
XML SiteMap
Both Yoast and Rank Math help you create XML sitemaps. But if we compare the pro version of both the plugins, an interesting fact to notice is that Yoast doesn't provide a News sitemap and Video sitemap even in its paid version.
You need to buy an addon and pay an extra $69 for that. Check out the snapshot below for the same.
Rank Math Pro is an exception here. All that is included here, be it a Video sitemap, News site map, or Local SEO.
Result – Rank Math wins.
Size
We all know that plugins impact our site speed in some way or the other. That is why SEO gurus will always suggest you keep the number of plugins as low as possible.
While Yoast users have not complained about its impact on speed, you would still like to know that it is about 2x the size of Rank Math. Rank Math is about 50 kb in size while Yoast's code size is close to 90 kb.
Result – Rank Math wins.
Verdict: Rank Math Vs Yoast
Our review suggests that if you compare Rank Math with Yoast, you will find Rank Math as a Winner. Rank Math is one of the advanced SEO plugins at an affordable price. There is no restriction on the number of sites with Rank Math. It is lightweight as compared to Yoast without an impact on the user interface, features, and ease of use.
Apart from this, Yoast is a kind of hybrid plugin that helps you integrate Google Analytics, GSC for a keyword, and ranking tracking.
We found this plugin immensely useful for professional websites as well as personal blogs.
FAQs About RankMath Free and Paid Plugin
Is Rank Math better than Yoast?
Rank Math is better than Yoast in terms of features it provides in Free as well as paid versions. Unlimited sites, Quick customer service, multiple keyword optimization, and rank tracking, are the key features of Rank Math.
Yoast is a costly plugin and its free version comes with limited features.
Is Rank Math Free?
Rank Math is a Free Plugin that offers better features than other paid tools available. However, they have recently launched a paid version as well for advanced users.
Is Rank Math Safe?
We are personally using Rank Math on our site cheapandbesthosting.com and found no security issues. It is 100% compatible.
What is Rank Math SEO?
Rank Math SEO is an SEO optimization plugin that helps you optimize your site and articles. It also helps you integrate external utilities like Google Analytics, Console, etc. for ease of use.
Rank Math Review Summary: Do We Recommend it?
Do we recommend Rank Math? Yes, It is one of the best freemium SEO plugins that are better than Yoast and offers extremely useful features. Rank Math is easy to customize.
During our Rank Math Review and basis the experience of using it for about a year, we found it the best Free plugin that still offers customer service. An ultra-lightweight plugin that works well with Gutenberg and Elementor page builders, helps you optimize articles for multiple keywords. The easiest possible method is to integrate Schema or Rich Snippets.
Its paid version is even better as it is one hybrid plugin that allows you to use it on an unlimited number of sites with advanced features like speakable schema, Google trends integration, News SEO and Video SEO sitemap, Auto Image SEO, WooCommerce SEO Pro, Support for Client sites, tracks winning or losing posts and keywords, and a lot more.
Not satisfied with your current page builder, try Builderall.
Visit – How to create a blog | Best Bloggers and Blogs | Blog Post Ideas and Topics | Monetize your Blog | Reviews | Coupons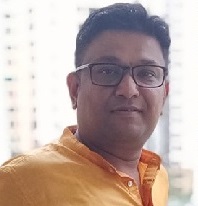 Seasoned Professional with 15 years of experience in Sales and Marketing. Entrepreneur, Consultant and Blogger helping people earn through jobs and blogging. Experienced Hosting Reviewer who likes to collect detailed info about existing players and share it with my audience. Previously worked with leading Banks and Telecom Companies.
I completed my Masters in Management with specialization in Finance and Marketing.
Visit our Hosting Review and Blogging Guide for more interesting articles.
Rank Math Review 2023: RankMath Pro Vs Yoast SEO Plugin
Rank Math Review to evaluate if RankMath Pro Plugin is a good SEO tool or not? Is Rank Math Pro better than Yoast? Is it helpful plugin to boost rank in 2023?
Product SKU: SEO Plugin
Product Brand: Rank Math
Product Currency: USD
Product Price: 0.0
Product In-Stock: InStock