Hello Friends, today we have decided to write a post on How to start or create a Mom Blog.
If you are a mother, you know how difficult it is to become an ideal parent. It is all through the experience, you do a few things wrong and a few things right.
With a blog, isn't it a good idea to share your experiences, thoughts, and lessons with new or would-be mothers?
Indeed it is and that's how you can become a Mommy blogger and start a new money-making venture too for you.
In this post, we will discuss how to start an effective Mom Blog and How you can start earning through it.
With a deep study in this blog niche and having a personal experience of 4 years in blogging, here we will tell you the best tips and tricks to start a mom blog.
We will try to cover almost every important topic under this post and also try that you will get some help with this article.
Okay, so don't waste much more time here, let's get directly into today's topic, i.e., How to Start a Mom Blog?
[Related – What is WordPress | WordPress Theme Checker ]
Table of Contents
What is a Mom Blog and How to Start a Mom Blog?
A mom blog can be a great outlet for mothers to share their experiences, insights, and advice with other mothers, as well as document their own parenting journey. Anyone who is a mother and has an interest in writing and connecting with other mothers can consider starting a mom blog.
Starting a mom blog can be a rewarding and fulfilling experience for mothers who are looking for a creative outlet or who want to connect with other mothers and share their experiences. It can also be a great way to document your parenting journey and reflect on your experiences as a mother.
If you're considering starting a mom blog, it's important to be committed to consistently creating content and engaging with your audience. It can also be helpful to have some writing experience and to be familiar with blogging platforms and social media, as these tools can help you reach and connect with a wider audience.
Ultimately, the decision to start a mom blog should be based on your own interests, goals, and available time and resources. If you enjoy writing and are passionate about sharing your experiences as a mother, a mom blog may be a rewarding and fulfilling pursuit.
A Mom blog can be about parenting, kitchen, and cooking. The niche is your that about what your Mom blog is.
That is what we are going to discuss in this blog today that what is Mom Blog and How you should start your blog. So be continuous with this blog and stay with us.
#1- Define the purpose of your Blog
A Mom blog is not only about parenting, there are several categories under the Mom Blog, some of them are kitchen and recipe, health and fitness, etc. When you start a Mom Blog you should be clear about what you are going to post in your Mom blog.
Money Making Niches
Your Mom blog is not only just a blog, you should also earn from your blog. And if you want to earn good money from your blog, you should have good quality content on your blog.
Here are some of the best Mom blog niches that will help you earn a good amount of money and traffic to your Mom Blog, are as follows: –
Kitchen and Recipe Blog Niche: – There are so many users or we can say people who search for cooking or kitchen recipes and that is one the most searched topic on google by most women. You can start your Mom Blog in this niche, and trust us, you will be very beneficial with this.
Click here to see this Kitchen Blog.
Parenting Blog Niche: – Well the name is Mom Blog, so definitely the parenting niche will be there in the Mom Blog. Start your Mom Blog and tell the parents or moms how to be a good parent or some tips to be a good parent, etc. Taking care of the child and being a good parent is not as easy as it looks. There are so many parents and people looking for these types of blogs and there are not so many good blogs that have this niche.
Click here to see this Parenting Blog.
Health and Fitness Blog Niche: – Around every person is taking care of their health and fitness, and after this Covid-19 virus, many people moving toward fitness and health. When women get pregnant and have a baby, they become so weak, so you can start your health and fitness blog for those women or ladies.
Click here to see this Health and Fitness Blog.
Prenatal and Postnatal Tips: – Prenatal and Postnatal periods are very important periods for moms. They have to take care of themselves and their child. During Prenatal time, women should take care of so many things like healthy food, no smoking, drinking, etc. Whereas during the Postnatal period the Mom has to take care of a healthy diet, regular checkups, etc. Having a blog on this topic can be helpful for both, the Moms and you.
Click here to check this Prenatal and Postnatal Mom Blog.
Baby Clothing: – A baby is like a prince or princess for every Mom. Every parent likes their child happy and clothing is one of the reasons behind that. You can write a Baby Clothing blog like seasonable clothes, fancy dresses, etc.
Click here to see this baby Clothing Blog.
Homemade Eatables for Kids: – As we all know, market food is not so healthy for the baby and all Moms always look for homemade eatables for their kids. So they search on the internet for Homemade healthy food for babies: Tips.
Click here to visit this Homemade eatable for Kids Blog.
Stitching Seasonal Clothes: – Many Moms like to sew clothes for their babies on their own. Stitching clothes is not as easy as it looks and it needs knowledge and patience. But the problem is many of them don't know how to do that but they want to. So you can start a Mom blog with this idea which will help Moms to sew clothes for their babies.
Click here to see this Mom Blog.
Single Parenting: – No one ever said that nursing a child is easy and will be in the future. And this goes more difficult when you are a single parent and alone. Single parents face many problems physical and mental. If you are mentally unwell then it gives more pain than having a fracture on your bone.
Your Mom blog can help those single parents by advising them on tips to be good and successful single parents.
Click Here to check out this single parenting blog.
Kids Education and Development: – We all have heard that the first teacher of the child is their parents and it's 100% true. A baby will not need to go to kindergarten if they get that education at home. Home education is that education that reflects you (as a parent) in front of the world. Your Mom Blog can have these tips and advice to develop the baby in a good manner.
Click Here to visit this Kids Education and Development Mom Blog.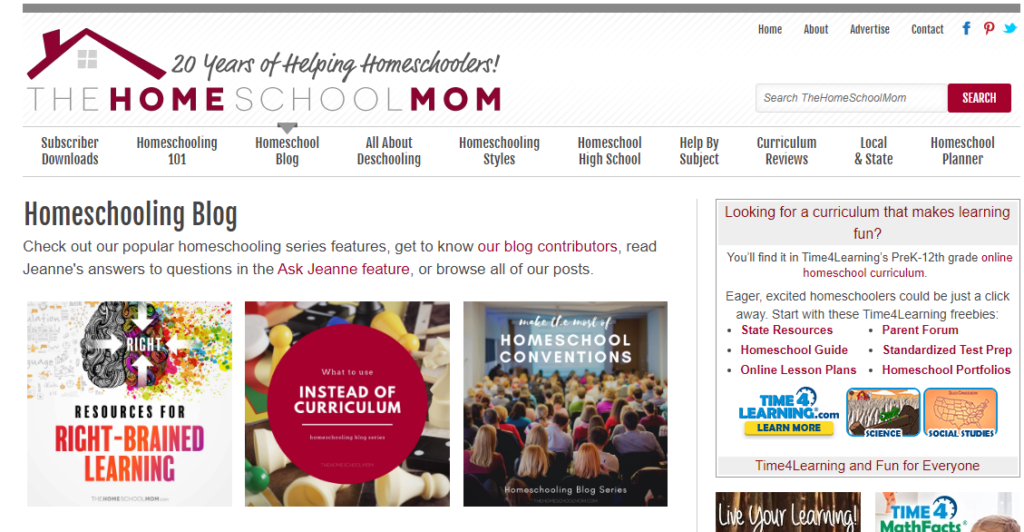 Healthy Recipes for New Born Babies: – Parents are so caring about the food of their babies, especially the Moms. They are so careful about the health of the baby. A good parent always keeps away their child from junk food. So, Moms looking for healthy recipes for their newborn babies that will be healthy for their babies.
Click Here to see this Healthy recipe for Kids Blog.
Fashion and Accessories for Kids: – Fashion is always on trend and babies are the ones who look so cute and fashionable in trending fashion with accessories. Start a blog on Kids' fashion because many parents always look for new trends and clothes for their babies and yes, they are curious too. Here is a Kid's Blog linked below.
Click Here to see this Kid's fashion blog.
Fashion for New Moms: – Being a Mom doesn't mean you deny fashion. Everyone deserves to be in fashion and wear trending clothes. You can start a Moms' fashion blog so that the moms can check that out and get news of the trending fashion. And if it comes to traffic and money, you can earn good traffic and money via affiliate marketing.
Click Here to check this Moms' Fashion Blog.
Managing Life for new or would be Moms: – Not all moms are a housewife or in a habit to manage the home and baby both at a time. If someone is living in this situation then it is so difficult for them. Managing different things with a baby is not so easy to handle at a time. Your Mom blog can give those parents tips and tricks to manage their busy and difficult life and you will get the chance to help a mother.
Click Here to check this Working Mom Blog.
Self Care for would be Mom: – It is somewhere like Prenatal care of mom. Under this, your mom blog can give knowledge to those women who are going to have a baby, like the things to do or not, a healthy diet and proper sleep, etc.
Click Here to check this Mom Self Care Blog.
Ask Yourself
Okay, this can be quite different from our topic today, but you should know this if you are going to start a blog. So, the best way to choose a niche for your blog is, to ask yourself what you like to do and what will your audience like to read in your blog.
Here are some of the questions you can ask before you start your mom blog: –
→ What are your favorite hobbies? If you are writing a Mom Blog, whether you are happy with that or not.
→ What are the things you will mention in your Mom's blog?
→ The things you are going to mention in your post, people will like to read or not?
→ How you can develop or create an effective blog that people will like?
→ How you can make your blog different from others?
These are the few suggestions from us to keep your mind running and be active, we recommend you to always ask yourself when you are going to start these types of things in your life, not only in the blog.
#2- Choose the name for your Blog
Your blog's name better defines your blog. It is one of the biggest Amateur Blogger mistakes that you don't choose a relevant name. Although giving a name to someone or something is not so easy, even we also find this difficult sometimes. So whenever you are going to start your Mom Blog, keep in mind that your blog name should define your business.
Here are some of Mom's Blog that we find helpful and have good names: –
These are just a few blog names, you can find the perfect and various blog name ideas from our Blog Name Generator Tool for FREE!
As you can see in the above image, you can see the different options to find a blog name for your blog and you will see the 20 blog name results at a time, and the point is the results shown by this tool are available on the internet.
#3- Select Platform for Blogging
Okay so you are here, so the first thing you should know is that there are two types of blogs in this world that are hosted and self-hosted.
A self-hosted blog is like you buy a house.
A hosted blog you blog is on rent.
Okay, back into the line, if we talk about the best hosting for beginners (even if you are pro, doesn't matter), you should go for Bluehost Hosting.
Go with Bluehost
Okay if you are a beginner and don't know about Bluehost, don't worry we will introduce you to the Bluehost.
Not wasting much more time of yours, let's see what Wikipedia says about the Bluehost, "Bluehost is a web hosting company owned by Endurance International Group. It is one of the 20 largest web hosts, collectively hosting well over 2 million domains. The company operates its servers in-house in a 50,000 square feet facility in Orem, Utah. Bluehost employs over 750 people in its Utah facility". Wikipedia
Features
→ Free Domain Name for 1 year
→ Free SSL Certificate
→ 30-days Moneyback Guarantee
→ Includes cPanel
→ Multi-server Management
→ Domain Privacy + Protection
→ SiteLock
→ Spam Protection
→ 24/7 Customer Support
→ File Management, and many others.
Plans & Pricing
Moving on to the Plans and Pricing of the Bluehost. Bluehost offers you three types of hosting, that are:
Shared Hosting (starts from $2.65/m)
VPS Hosting (starts from $19.99/m)
Dedicated Hosting (starts from $79.99/m)
Bluehost also added WordPress Hosting in their hosting Plans that start from $2.65/month where they provide the following hosting: –
WordPress Hosting (starts from $2.65/m)
Managed WordPress Hosting (starts from $9.95/m)
E-Commerce (starts from $9.95/m)
BONUS: GET COUPONS & OFFERS ON BLUEHOST HOSTING
Steps to get Bluehost Hosting
Getting a Bluehost deal is as simple as unlocking the slide lock on your phone or mobile device. Okay, we will discuss the step-by-step detail of getting a Bluehost Hosting.
Here are the steps for getting a Bluehost Hosting, see below: –
Step1: Visit Bluehost.
Step2: Choose Hosting.
Step3: Select your plan for hosting.
Step4: Here you will see the option to choose a domain and use your existing domain. Select your respective option.
Step5: Here you need to enter your Account Information or Sign In with Google, see the image below.
Step6: Okay, scroll down below and you will see the package information, select the duration of your package.
Step7: In the final step, enter your payment details and Submit. Here you get the Bluehost Hosting.
More Hosting Options For Your Mommy Blog
Here are a few more options from where you can get the hosting for your Mom Blog, So stay with us, and let's begin without wasting any time.
Greengeeks:
Greengeeks is a web hosting company that provides you with the best web hosting deals from over 40 years of experience. Greengeeks provides high-quality, affordable web hosting that gives you full complete satisfaction.
Their customer support team is always present to help you 24/7 that gives you a complete solution. Greengeeks offer you a trial period of 30-Days, if you are not set up with their services then you can take all your money back in under 30-days of the period, plus your website uptime guarantee is 99.9% by Greengeeks.
[Read Greengeeks Review] [Visit Greengeeks]
Features
Greengeeks provides you with different and amazing features for your web hosting, which are as follows:
→ 99.9% Uptime Guarantee
→ 24/7 Email Support
→ Live Telephone and Live Chat Support
→ 30-Days Moneyback Guarantee
→ Complete Satisfaction
→ Free Cloudflare CDN
→ One-Click WordPress Install
→ Free Website Migration
→ SSD Disk Space
Plans & Pricing
Greengeeks offers you different hosting plans at reliable prices, check out these prices quickly and if you have still any type of doubt regarding Greengeeks hosting, please read our Full Review about Greengeeks Hosting.
HostArmada:
HostArmada is also the best option to start your mom's blog. As it offers different hosting prospects at affordable prices. Hostarmada is gaining popularity for its hosting speed and power-packed security services.
Hostarmada is an autonomously funded and privately owned Web Hosting Company that is based in the USA.
Hostarmada offers its server locations at 9 places all over the world spreading its services across 4 continents.
Hostarmada is offering their hosting services and deals with a free domain and currently offering you a 70% discount on all the deals.
[Read Hostarmada Review] [Visit Hostarmada]
Features
Hostarmada offers you various features under their hosting plans, some of them are as follows: –
→ No Cancellation Fees
→ Free Website Migration Service
→ 45-Days Moneyback Guarantee
→ 99.9% Uptime Guarantee
→ Free Domain
→ Free CDN
→ SSD Disk Storage
Plans & Pricing
Hostarmada offers you various hosting that allows you to select the best plan for your mom blog. Their hosting plan starts from $2.66/m and increases as you go for a higher plan.
If you are still not convinced with Hostarmada Hosting, please read our Full review about the Hostarmada Hosting
FastComet:
FastComet can be the best hosting option for your mom's blog.
Fastcomet company has been since 2000 and moved into public cloud hosting in 2013. It provides its hosting services to more than 50,000 personal and small-business website owners.
FastComet works with 70+ employees and has 11 data centers all around the world.
FastComet is better known for:
Verified Host
Best customer service
Excellent Service
Best Shared Host
Recommended on Host Search, and more.
[Read Fastcomet Review] [Visit Fastcomet]
Features
Fastcomet has several different and useful features that will be helpful for your mom's blog, which are as follows:
→ Free Website Transfer
→ Free Cloudflare CDN
→ Unlimited FTP accounts
→ Let's Encrypt SSL
→ SSD Disk Storage
→ cPanel and Softaculous
→ 45-Days Moneyback Guarantee
→ Two-Factor Authentication
→ 24/7 Human Support
Plans & Pricing
Fastcomet offers you three hosting plans and its prices are as follows: –
Still have doubts about Fastcomet hosting, Read the Full Review of FastComet.
Note: FastComet is currently not offering a free domain. But you get a new domain from Google for your blog.
#4- Design your blog according to Mom's Friendly Themes
The first thing you have to keep in mind before publishing your mom's blog is that your blog is mostly visited by women and ladies. 98% of the traffic on your site will be from females. So your blog's UI and theme should be friendly to women.
Your blog should attract women and provide some useful information to your visitors.
Now maybe you will be thinking about how you can design your blog as Women friendly blog, so we will suggest you apply light colors and creative fonts that attract women, use Mom Blog Themes on your blog.
Maybe you will get typical about where you can find Mom Blog's themes, let's discuss this topic below.
Where you can find Mom Friendly Blog Themes?
Google, yes you can find Mom Blog's Themes on Google. How?
This is very easy to find the Mom Blogs' Themes on Google. Just open your Google and search for Mom Blog Themes on Searchbar.
As you can see in the image above, you can see that Google will show several results when you search Mom Blog Themes on Google. Visit the websites and get your favorite Mom Blog Theme and Apply it to your website.
#5- Write your first Blog Post
When you have completed all the design and basic important things that we discussed above, so now it's time to start your first blog post about your Mom's Blog.
Now the question is how many blog posts you should have before launching your blog.
We suggest that you should have at least 8-10 blog posts written before you launch your mom blog.
Some of the blog posts in your Mom Blog can be like: –
How to take care of your child in this Covid-19 situation?
What are Healthy foods for your child?
What you should know when you are a Mom?
How you can lose 10 pounds of your weight?
So, like these ideas, you can start your mom's blog and we are again saying ask yourself before writing any blog post.
Creative and Original Content
Okay, this is the time to start writing your content. Writing content on your blog is not as simple as it sounds. You have to take care that your content should be original, it should attract users to read it more, and one of the important things is that you have to write the content of your own.
If you copy someone else content that is already on Google, then Google will mark your blog/page/content as Plagiarism.
Now, most of you be thinking, "What is Plagiarism?".
Plagiarism is something that Google hates. According to Wikipedia, "Plagiarism is the representation of another author's language, thoughts, ideas, or expressions as one's original work. In educational contexts, there are differing definitions of plagiarism depending on the institution [Read More on Wikipedia]".
So, now you know what is plagiarism and why publishing your content is important for your Mom blog, if your blog will mark as Plagiarism then your page will not be ranked on Google Search Results.
Best Topics for Mom's Blog
Time to start your Mom Blog, the things to keep in mind we know now. But the blog ideas that will help you to grow your audience are important to choose from. You need to know the psychology of people or women and what they will search for on the Internet.
If you are a beginner in this field of blogging and don't know how to take the blog ideas and need some help, then you can check our Blog Name Idea Generator Tool which is FREE!, and give several ideas so that you can start your blog.
Some of the ideas or you can say starting words that usually attract users are: –
How to Blogs: – Most people search on Google with the words like, 'How to …'. Start creating question-related for the Mom Blog and make those best questions to your Main Heading/title of your Blog Post, so that people can easily find that.
Tips Blogs: Tips and Tricks attract the users most and if you are applying this method to your blog, then definitely your mom's blog will get traffic.
Tutorial Blogs: – Tutorials help us a lot to us. When we don't know something and how to do that perfectly, we search for a tutorial. Tutorial Blog can help so many people and when you start helping someone with your blog, people start sharing your blog with their natives which helps you back with the large traffic.
So when you write your content keeping in mind these simple things then definitely, your blog will grow.
Related: Visit our women's lifestyle blogs for inspiration.
How to Earn Money from Your Mom Blog?
Okay, here we get to learn that what are the basic things to do before starting a blog, but what to do when your blog is going well and getting a good amount of traffic daily.
Yes, it's time to start earning from your blog. Everyone wants to earn from their blog, who won't?
Here we will discuss how you can start earning money from your blog.
Start Affiliate Marketing
Affiliate marketing is one of the best ways to earn money from your Mom's blog. What is Affiliate Marketing? Affiliate Marketing means selling someone else product through your associate/affiliate link. Whenever people buy the product from your link, you will get some percent of the funds from the sale.
You can join a few affiliate programs, start building your affiliate link and add those links to your mom's blog.
Learn the art of marketing using some of the best affiliate marketing courses, available online these days.
Monetize your Mom Blog – CPC or CPM Ads
Monetization with ads is also a good way to start earning from your blog. As the cost of ads is different in different countries. So, you can get paid high if your blog is visible in a rich or good country where the number of ads is high.
You can monetize your blog with two types of ads as follows:
CPC Ads: – CPC(Cost Per Click) or also called Pay Per Click. CPC ads are usually seen as banners that are placed under the body of the page, under your content bar, or side-bar. So, the procedure is like, whenever someone clicks on the ads, you are getting paid.
CPM: – CPM (Cost per 1000 impressions). Under these ads, you are getting paid a fixed amount of money that is on how many people visit your ads.
Sell Special Ads
When your site or blog gets a good and decent amount of traffic, then the private companies offer you to sell their products through your blogs via Ads.
Now many of you will get typical about how it is different from Affiliate Marketing.
So the answer is, here you can set your rates to advertise them which means you can get a good amount of money that you will decide.
So, grab our black Friday Web hosting 2023 deals, and get started with a blog now.
Generate Traffic on your Mom Blog
Share on Social Media
Start sharing your blog's link on social media and let your friends and natives know about your blog and ask them to share it with their friends and natives. Social media is a very big platform to grow your business and if you are good at social media, you can easily get a good and decent amount of traffic on your site.
Start Publishing Guest Post
Guest Post is like advertising Coming Soon Pages and Posts, the same as the trailer launch before launching the full movie.
Publishing guest post generates curiosity among your subscriber. This will help you in generating a good amount of traffic when you will publish the page/post finally.
Paid Ads
Paid Ads can help you a lot in generating traffic on your site. Start paid advertising on social media platforms like Facebook, Pinterest, etc., which are the best source of getting traffic to your site.
Latest update: If you are looking for organic traffic, ensure your blog is optimized as per the recommendations of page experience report 2023.
Conclusion: Starting A Mom's Blog
So, this is the time to wrap up this article and we hope that this article will help you somewhere in starting your Mom Blog.
If we miss something important, then please comment down below so that we will get to know, and trust us, we will feel great if you help us somehow with your suggestions.
FAQs
Are Mom Blogs Profitable?
In simple words, Yes it can, and Mom's blog can earn better than any other blog. The income from Mom Blogs can range from part-time to full-time sources as all the women and Moms search these things on the internet at home all day.
How many Mom Blogs are there?
As there is hardly a shortage of Mom Blogs. There was an estimate of 4.4 million mommy bloggers are available in 2014, and the numbers are increasing.
What should I blog about as a Mom?
You can start writing a blog in the following niches:
1. Baby clothing
2. Kitchen and Cooking for Infants
3. Health and Fitness of a newborn baby
4. Working Mom
5. Sewing Clothes, etc.
Also check out our posts for new bloggers: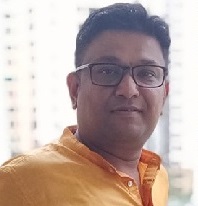 Seasoned Professional with 15 years of experience in Sales and Marketing. Entrepreneur, Consultant and Blogger helping people earn through jobs and blogging. Experienced Hosting Reviewer who likes to collect detailed info about existing players and share it with my audience. Previously worked with leading Banks and Telecom Companies.
I completed my Masters in Management with specialization in Finance and Marketing.
Visit our Hosting Review and Blogging Guide for more interesting articles.