What's the best way to start or run a website? Does buying a domain and hosting do the job? Well, it doesn't work like that.
Today I am going to talk about Squarespace and its plans along with its pricing. It's not the name of any hosting provider, it's actually a superpowered website builder.
A site builder helps thoroughly to design your site without any coding knowledge. What's relaxing is, you don't have to spend money to hire any web designer or developer who charges usually around $500 – $10,000 depending on the no. of pages, customization, and other add-ons.
It's true, no software can beat human creativity. We are also a team of professional developers with 8-10 years of experience. But even we usually don't recommend very beginners with a low budget for this.
Squarespace Yearly Vs Monthly Pricing: How Much Do You Save
Honestly, If you ask me what would be the best site builder, I would be naming Squarespace for sure. Here I am going to discuss Squarespace Pricing & Website Costs (Yearly and Monthly) including a special coupon code for you.
If you're running out of time here's a quick overview of all plans.
| | | | |
| --- | --- | --- | --- |
| Plan | Monthly Price | Annual Price Per Month | You Monthly Save |
| Personal | $23 | $16 (30% Off) | $7 |
| Business | $33 | $23 (30% Off) | $10 |
| Commerce Basic | $36 | $27 (25% Off) | $9 |
| Commerce Advance | $65 | $49 (24% Off) | $16 |
How To Choose The Right Billing Mode
Choosing the duration is much more complicated than choosing a plan. When you visit the pricing page you see pricing tiers decorated with highlighted heavy discounts.
It pushes us somewhere to grab it in one go. But don't fall for it easily. Here you have to think smartly.
Which billing mode is good for you totally depends on your needs and situation. Also, they have their own pros and cons.
Annual Billing of Squarespace is pretty different than others as it doesn't follow any promo pricing for these plans, i.e. there are no scary renewal rates and all plans have default pricing. However, the pricing may change over time.
If you are on a low budget, you must pay the whole wallet at once which might be a rip-off. But if think broadly it's not a bad investment to get rid of the month-to-month cycle.
On the other side, the monthly plan can be expensive if you calculate the yearly saving. But if you aren't sure about site building or just browsing to try it, you can go for a monthly subscription.
Again, if you choose the annual mode of payment, Squarespace monthly price would drop to $16 only.
| | |
| --- | --- |
| Plan | Monthly Price (When purchased annually) |
| Personal | $16 |
| Business | $23 |
| Commerce Basic | $27 |
| Commerce Advance | $49 |
Are you unsure, which plan to choose and will Squarespace be the right tool for your website?
It has a 14-day free trial to use. But is 14 days enough? Sometimes it takes more than a month to know what's good or bad. You need several things to keep in mind such as your website's-
Performance and uptime
Speed, loading time, and response time
Customer service
Security
But again, is 30 days will be enough to analyze it?
Do this.
As Squarespace doesn't have quarterly or semi-annual flexibility. Going with 3 monthly cycles will be a wise choice.
Remember that, monthly billing will be on autorenewal so it will deduct the amount automatically from your account. If you don't want this, just don't forget to disable this feature.
---
Squarespace Pricing Plans 2023 (Updated)
Let us discuss all plans and pricing in detail now.
Pricing of Squarespace Personal Plan
Useful For:
Making Portfolios, Personal blogs, Index pages, Individual Blogger, Solopreneurs
Freebies: What Does It Have To Offer
Unlimited Bandwidth and Storage
Free customized Domain
Ad-free Service
150+ templates
Duo site management option (include any 3rd person to manage your site or transfer ownership)
Free Let's Encrypt 2048-bit SSL
24/7 Email and Chat Support
Onsite visitor streaming on 30-minute videos
Add up to 1000 site pages
Website Reports of traffic and content
Collection of audience data
Product designing
Integrate your favorite extensions
Price
The Personal plan comes with a monthly cost of $23 per month which descends to $16 per month with annual billing.
Squarespace Business Plan
Useful For
Startups, Enterprise Sites, Developers, Gamers, Business Blogs, Affiliate Marketers, Influencers, Entrepreneurs
Freebies: What Does It Have To Offer
An accessible Google Workspace account with a professional mail address.
Code editing via CSS, Markdown, iFrame, HTML, or Javascript
Platforms for developers
Signup or Promo pop-ups
Enable widespread integration such as Mailchimp, Zapier, ChowNow
Additional blocks such as Amazon, Donation, Menu, and OpenTable.
Unlimited contributors
All Features Of Personal Plan
Price:
The Business plan starts with a monthly cost of $33 per month but if you choose to go with the annual, you'll pay $23 per month.
Personal Vs Business Plan: Which One Should I Choose
| | | |
| --- | --- | --- |
| Features | Personal | Business |
| Free Domain | ✔ | ✔ |
| Code And Blocks | ❌ | ✔ |
| Promo Popups | ❌ | ✔ |
| Team building | 2 person | Unlimited |
| Product Selling | ❌ | ✔ |
| Unlimited Storage and Bandwidth | ✔ | ✔ |
If you have got a brief look over both of these two plans. You may have seen the lack of some notable features that a personal plan lacks.
By talking so, a Business plan is just an extra version of a personal one. If you want to choose a personal plan, there are some things that you should be aware of.
For bloggers and very beginners, a personal plan is good as they are having limitless storage as well as bandwidth, so you can create your own media gallery, tutorials, audios, and podcasts.
Also, you get all the data of your audience including volume, location, and sign-up details. But with a business plan, you can force your audience to sign-up or get promos with popups
On the other hand, Our Business Plan (who's having all the features of a personal plan) shows what being a business owner feels like.
With a personal plan, you can just design your products but a Business plan allows you to sell them on your site. You can integrate some premium codes and blocks.
You are free to build a team of individuals without any limit to running your website. And that makes it a better option for companies.
You are also allowed to sprinkle some code magic over your site and also have a separate platform for developers.
Squarespace Commerce Basic Plan
Useful For:
Small to Medium Online stores, Clothing lines, Merchandise, Sales, Shopping sites, Homemade businesses, Brands
Freebies: What Does It Have To Offer
Analytical reports of website performance
Sell on social media (Instagram or Facebook)
Allowance for customer account setups
Product orders, selling, tracking, and follow-ups
Sending Email reminders to customers
In-depth customer analytics
Your domain checkout URL ( i.e. https://domain.com/checkout) instead of Squarespace URL (i.e. https://secure.squarespace.com/)
Offline shipping to the local area (currently for the USA)
Receive 1500 characters of product feedback
Build merchandise, gift cards, coupons, and labels.
Everything included in Business Plan
Price
Commerce Basic has a monthly cost of $36 per month and a yearly cost of $27 per month.
Squarespace Commerce Advanced Plan
Useful For:
Large Online stores and services, large-scale businesses, Pro product sellers
Freebies: What Does It Have To Offer
Send auto mailers to customers to shop their wishlists and check out their carts.
Run subscriptions
Calculate Real Time Rates automatically as per FedEx, USPS, and UPS prices depending on volume, weight, and distance.
Create coupon codes or offer discounts for users.
Attach availability, colors option, free delivery, and special off labels.
Collaborate with other shopping sites such as Etsy, Big Central, or Shopify and import products from them.
Get API to make coding changes to upgrade site features.
Rest everything that the Commerce Basic has.
Price
Commerce Advanced has a monthly cost of $65 per month and a yearly cost of $49 per month.
Business Or Commerce: Which Is Good For Running A Business
| | | |
| --- | --- | --- |
| Features | Business | Commerce Plans |
| Customer Follow-ups Emails | ❌ | ✔ |
| Code And Blocks | ✔ | ✔ |
| Unlimited Storage and Bandwidth | ✔ | ✔ |
| Visitor interest, data, account setup | ❌ | ✔ |
| Sales Reports | ❌ | ✔ |
| Product Shipping, Review | ❌ | ✔ |
| Branding | ❌ | ✔ |
If you are confused between business plans and commerce plans, you should evaluate the difference first.
The Business plan is highly recommended for company websites, NGO sites, or professional bloggers. But there's a disadvantage of 3% transaction fees ($0.69) along with the payable cost. ($27+$0.69 = $27.69)
Just because it's cheaper than commerce plans, doesn't mean you should choose this only. The commerce plan comes with something fascinating that's truly mouthwatering.
The Analytics is well advanced. In Business, you're getting most of the data of your customers but Commerce offers deep data of revenue, filled customer carts, bounce rate, referrals, page views, sales, and conversion.
This comes to advance when it adds a purchase funnel that gives a proper insight into purchases, drop-offs, checkouts, and interest.
With commerce plans, you don't certainly need to hire any person to look up these little things that can be managed by anyone. In summary, a Commerce plan is more likely useful for online stores, shopping sites, and brands.
Bloggers who are running their small businesses such as E-books, cookies, consulting, podcasts, online sessions, and other products can switch to Commerce Basic or Advanced Plan.
Also, the comparative pricing of Basic Commerce is less than Business. You just have to pay $3.31 dollar extra that's not a big deal anyway.
---
How To Save An Extra 10% On Your Current SquareSpace Pricing Plan
Here's your coupon code to get an extra 10% Off.
GUPTA10
See how this code works magically on the pricing menu.
I am not kidding here, it would happen. Go on and get a try. Follow these small steps to avail this offer.
Step 1: Visit the website Here. Click on "Get Started."
Step 2: Go to the login bar and create an account via Google, Apple, Facebook, and Email.
Step 3: You'll be navigated to your dashboard. Click on "Create Website".
Step 4: Click on any template to proceed.
Step 5: Click on "Continue" and then three successive "Next" buttons.
Step 6: Click on the "Subscribe" button on the footer.
Step 7: Choose the right Squarespace plan and Click on "Click".
Step 8: Fill in your card and location details.
Once you are done with all the above steps, a final pay section will occur. Here you'll see the section asking for any promo code. Put code GUPTA10 and get 10% Off.
---
How To Choose The Right Squarespace Plan
Let's understand this example, suppose you made a website just because you want to create your personal blog or portfolio. In this case, you should choose a personal plan.
After some time you have an audience and you want to know more about them. Here, you must create some pages to build trust such as the About page, Contact page, Privacy policy, and many others that you may require.
You can add a friend of yours to help you. Now, you want to convert your audience into customers. It's time to switch Business plans to get the lead.
Raise funds, add extra coding, get professional emails, and add many partners as you want. But it is not so good enough for eCommerce.
The Business plan is just good for enterprises or a company's page. Also, it has a 3% transaction fee. (which is too minimal)
But if you just want multiple people in your team, or just have client work. Go for the Business Plan. But I would suggest you buy Commerce Basic instead as you can better fluently handle your customers.
If you going well and want more advancement, get to Commerce Advanced.
---
Use Squarespace Without Paying A Dime
Is Squarespace free? No, I didn't mean that. But Yeah You can use Squarespace free for 28 days. How? Let me tell you.
For doing this, you have to follow two ways.
The first one is its 14-day free trial. Squarespace won't ask you to follow any payment process or share any card details with 100% peace of mind and virtually you don't feel any pressure.
The second procedure is its 14 Day Refund Policy. After the completion of the free trial, you have to subscribe to it. Now, you have to lose your pocket for it. Use our coupon code to get an additional 10% Off.
If you don't like it, you can cancel it anytime within 14 days. But you can't expect the same after using it a single day extra and it's not applicable in monthly mode.
---
Comparing Squarespace Pricing With Its Competitors
| | | | |
| --- | --- | --- | --- |
| Site Builder | Squarespace | Webflow | Wix |
| Annual Price per month | $16 | $14 | $16 |
| Monthly Price | $23 | $18 | $16 |
| Free Trial | 14 days | Free Plan | Unavailable |
| Refund | 14 days | Unavailable | 14 days |
Webflow is the very first rival with pricing. Unlike Squarespace, it has a free starter plan and a basic plan at $14 per month. But they are not so leveled up and incomparable with Squarespace's Plan.
You have to choose either CMS (at $23 per month) or Business (at $39 per month) to get a pro website. Also, it doesn't have any refund flexibility.
On the other side, we have the second most competitor, Wix. It has the same story as Webflow. The scariest part is its 2 GB of storage. (Squarespace offers unlimited)
Here the most shrewd option is Squarespace.
---
Other Paid Services Of Squarespace
If you don't want its site builder but are interested in other services and features, here are some services that you can make use of.
Email Marketing
Squarespace offers you to run an email campaign that helps to communicate with your public. It has a number of stunning email layouts for various types of audiences.
All these templates or designs are easy to edit and customize. Not only this, the smart email marketing tools such as
Mailing list of all subscribers
Automated emails without clicking the send button
Include subscribers to your subject line
No subscriber limit, it's unlimited
Send up to 250,000 emails per month
Run up to unlimited campaigns
The pricing of Squarespace's Email Marketing starts at $5 per month. Check it out here.
Domain
If you already have a domain, you can transfer it to Squarespace within 24 hours to 15 days for absolutely free.
But in case you are a beginner or want to create a new one, you can get one here. Do the domain name search and check out the pricing.
It will cost you nothing for the very first year with any of the plans but you gotta pay at the renewal. the price will vary from $20 to $70 based on the TLD and extension.
The additional benefit is its free SSL security and free WHOIS privacy. 
Bonus: If you want to try multiple platforms, we recommend you get free trial of Shopify, compare it with Squarespace, and proceed with the best one.
Squarespace Scheduling (Or Acuity Scheduling)
For VIP management of your website, Squarespace has a very handy product known as Scheduling. It works round the clock, and quickly reviews your appointments, payments, classes, and availability.
It makes everything organized, saves time, and manages payment history. Nevertheless, you have customized communication styles, auto calendar coordination, subscriptions, offers, meetings, and intake forms.
You can also integrate third-party apps such as Stripe, Zapier, Outlook, PayPal, and Outlook.
The pricing plan for Squarespace scheduling starts at $16 per month. Explore something more from here.
The other products such as inbuilt-SEO tools, professional Emails, extensions, and social media tools come free with the default pricing plans. There are also 3rd party products of Squarespace such as Tock (for reservation and events), Unfold (for social media), and BioSites.
---
Squarespace Payment Mode
Squarespace accepts all the popular payment modes such as
Visa
Mastercard
American Express
JCB
Diner's Club
You can pay in $USD (US dollars), $AUD (Australian dollars), €EUR (Euros), and £GBP (Pounds).
---
Frequently Asked Questions
Does Squarespace have a money-back guarantee?
Yes, Squarespace has a 14-day money-back guarantee.
What's the best Squarespace plan?
The Commerce Basic is the best yet affordable plan for many professional bloggers, companies, and online stores.
How much does Squarespace cost?
Squarespace's initial price is $16 per month.
---
Bottom Line
Squarespace is one of the top site builders having multiple useful features. It's a great platform to try your creativity and design skills. And don't forget to let us know your experience in the comments below.
If you need any personal consulting from our side regarding web development and design, you can contact our team.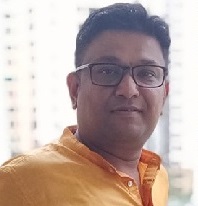 Seasoned Professional with 15 years of experience in Sales and Marketing. Entrepreneur, Consultant and Blogger helping people earn through jobs and blogging. Experienced Hosting Reviewer who likes to collect detailed info about existing players and share it with my audience. Previously worked with leading Banks and Telecom Companies.
I completed my Masters in Management with specialization in Finance and Marketing.
Visit our Hosting Review and Blogging Guide for more interesting articles.