Is InterServer.net a good Web Hosting service provider for 2021? Are you looking for an Honest detailed Review of InterServer Plans, Pricing, Features, and Performance? You are at the right place. Get our opinion here. In this article, we will have review each of its pros and cons in detail and will help you out in taking a wise decision on Interserver.
Our Opinion – InterServer is an affordable Web Hosting with fantastic performance and products. Offers excellent features, unlimited resources, and safety which even starts from Interserver's basic plan also. The best part is Interserver's easy scalability options for growing sites.
Overview of InterServer Web Hosting
Lets first discuss InterServer as a company or as a brand. InterServer is a USA based Web Hosting company started in the year 1999. With almost 21 years of experience, they have freelancers to fortune 500 companies as their clients. 
InterServer is one of the best Web Host which offers budget friendly solutions for all scale of websites. You get variety of useful features along with security and speed.
Review : InterServer Shared Hosting Features
As per our research, we have compiled the list of features that InterServer offers to its customers. InterServer is a budget-friendly full-featured host for new as well as existing customers. 
Quick Note – To Start a Blog You may need – a Catchy Business Name and for Keywords – Semrush Guru Trial. Both of them are free for our visitors.
Our Verdict : Excellent features and offers complete peace of mind so that you can focus on your core business.
Unlimited Domain Hosting

Price Lock Guarantee and Low renewal cost

Domain only at $1.99

Free Migration from another host

Malware Scanning and hack recovery

Free SSL Certificate for your website

Unlimited Bandwidth, No extra charges for extra bandwidth. No limitations.

Unlimited Storage- You do not have any limitations subject to the Fair usage policy.

Free Emails – You get email@yourdomainname.com free.

Free Website builder – Perfect for New and Small businesses, Easy drag, and drop website builder. 

LiteSpeed Caching for excellent speed.

Cloudflare CDN for better speed across the world.

30 days refund policy.
InterServer Features
Quick Overview of InterServer's features. InterServer's shared hosting is a full featured all in one suite that fits your budget well.
| Hosting | Space | Free SSL | Free Email Address | Pricing - Min.* |
| --- | --- | --- | --- | --- |
| Interserver | Unlimited | Yes | Yes | $4 |
Review : InterServer's Hosting Options
In our InterServer Review, we found that it offers a variety of Hosting options for a small-sized low traffic website to large scale heavy traffic website.
Following are the options available for you –
Shared Web Hosting

Managed WordPress Hosting

Dedicated Server

VPS Server

Storage Hosting [Recently launched]
Recently launched – Storage Hosting
Interserver has just added a new hosting to its bouquet. This is "Storage Hosting". With Storage Hosting, you can easily store your data like images or videos on the server. With this hosting, Interserver is offering a variety of plans starting from 100GB to 10TB.
This plan starts at just $3 per month.
We have a detailed infographic below where all the plans are compared. Entry-level storage hosting starts with a 100GB plan where 1 TB transfer and 6 domains are allowed.
ST600 is the highest plan that offers 10TB storage, 20TB transfer with 60 domains limit. 
Features like SSL, FTP, SFTP, RSYNC, File Manager, MySQL, PHP, and CGI are common to all plans.
Interserver has just added a new hosting to its bouquet. This is "Storage Hosting". With Storage Hosting, you can easily store your data like images or videos on the server. With this hosting, Interserver is offering a variety of plans starting from 100GB to 10TB.
Interserver has just added a new hosting to its bouquet. This is "Storage Hosting". With Storage Hosting, you can easily store your data like images or videos on the server. With this hosting, Interserver is offering variety of plans starting from 100GB to 10TB.
This plan starts at just $3 per month.
Review : InterServer's Pricing
Now, let's review the pricing schemes on various hosting plans offered by InterServer. We have already shared the comparative list above with you mentioning the features and pricing details of Shared, VPS, and Dedicated hosting plans.
Just for $5 you can launch your website easily and check the performance on your own. In our opinion, it's really tough to get these many features at this rate. Especially when you are aiming to become a professional blogger or starting a website for affiliate marketing, etc. you need quality and service both. 
Our Review Verdict – As per our opinion on Shared hosting plans offered by InterServer, we really found them affordable as you get them for only $4 if you sign up for 3 years, else $5 is also a very good deal to begin with. 
Can you get more resources by Interserver, if required?
We often start with a low-cost hosting plan and as and when the traffic is increased, we look forward to upgrading the resources.
Let's check what options you have to with Interserver to meet your growing requirements.
Please refer to the image above where the option to upgrade your existing plan is available.
The basic monthly cost is $5 which is itself sufficient to handle descent traffic. But there are cases when seasonal spikes are there and you might need extra hardware to tackle that.
There are two options available with you in such conditions, one is $9.95 and the second is $19.95.
As you are paying double, the resources will also double and without any hassle, you get more limits.
In the $9.95 plan, Ram is doubled to 4G while Cpu available is now 2 cores. You can now send 400 emails every hour. 200 concurrent processes and 60 entry processes are sufficient to meet thousands of visitors in a day.
If you opt for a $19.95 upgrade, 8 GB ram and 4 cores of the processor will be at your disposal. 800 emails per hour, 90 entry processes, and 400 concurrent processes make this a gigantic web hosting option. 
Review : InterServer's Customer Service
InterServer offers 24/7 customer service and support for its customers through chat, email, and support tickets. While chat couldn't always resolve the issues instantly, you have an option to raise it to experts via email and support ticket.
They would happily resolve your queries related to any help required or complaints you may have. From the installation of an SSL certificate to help in speeding up your website, they are always there to help. 
During this period when we checked randomly, one or two times chat was temporarily unavailable but support provided through support ticket and issue got resolved.
We would rate their email and support ticket method far superior as compared to chat as you get in touch with real professionals and technicians.
Our Opinion – InterServer's customer service and support is friendly, helpful and accessible 24/7 through live chat, email and support ticket. 
We would recommend InterServer on this parameter as well. Unlike other hosting companies where you have thousand's of options for every plan, InterServer has one Shared Hosting plan offering all features there. This makes it an awesome experience as without any confusion you can easily go for it. 
You can easily choose your Domain, signup with basic details, and make payment easily through Paypal or your credit card.
However, we would still like to mention that Hosting activation can still take up to 4 hours as per their process. A little bit of patience hence is required on this front.
Once your Hosting is activated, You can instantly connect your domain with your hosting plan. It will be up and running instantly.
Now about installing WordPress, you would do it in just a minute's time with Softaculous. Ensure you have removed /WP from the default directory's address. It should always be installed without /WP or at the root's address.
Our Verdict – InterServer's on boarding and plan selection are easy, there is absolutely no confusion. You have one option with everything and it makes it really very easy for customers to make selections.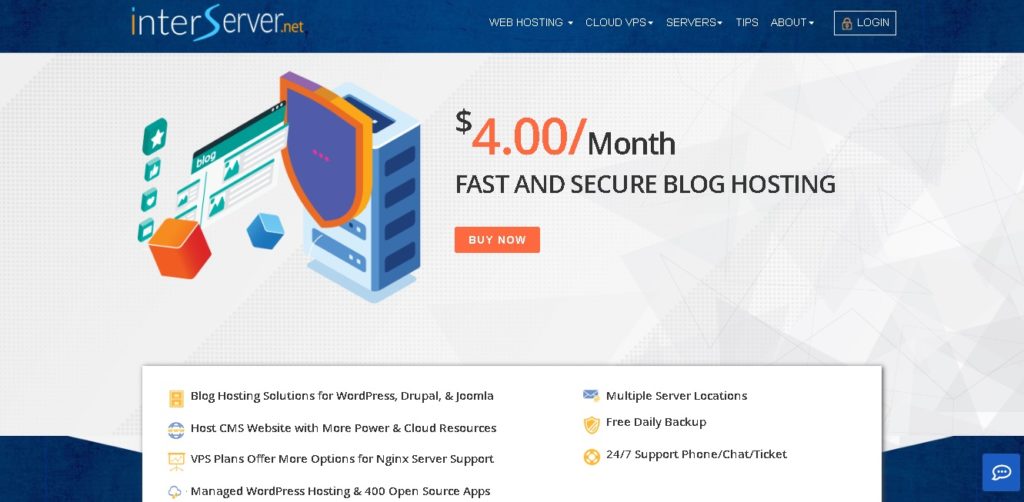 Interserver is a reliable host with low cost and visible renewal price. It's safe in terms of security measures. You get firewall protection and hacking recovery services for free.  
Although its products are not the cheapest but still affordable and are justified basis the detailed list of features.  
Interserver Alternatives – 
Although we discovered that Interserver is a great web host and without confusing you, it has floated just 1 Shared Hosting plan. That Shared Hosting plan is budget-friendly and featured pack suite offering unlimited websites with security, speed, and service.
Still, if you are looking for Alternatives, In our opinion, you can consider following renowned hosting providers – 
Most frequent questions and answers
You get unlimited domain hosting with their plans.
Yes, InterServer is a US based Web Host offering Lots of features, great speed and competitive pricing.
Register yourself, make the payment and create your account. WordPress is just a one click Installation business with InterServer.  
Yes, InterServer provides professional Reseller Hosting Plans.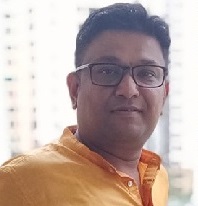 VisheshGupta
Reviewer and Author
With over 14 years of corporate experience, I have spent in companies like Citi, Vodafone, and various others, I love helping people in making the right choices. I am a Sales and Marketing expert, Business Consultant, SEO Expert, and Blogger. I have over 5 years of blogging experience where I learned a lot about SEO, Launching new blogs, and reviewing web hosting. 
Feel free to ask questions if you have any. Use the comment section for that.
Uptime

Value for Money

Speed
InterServer Hosting Review
Excellent Web Hosting provider with full list of features.