Here are the Best Black Friday VPS deals for 2023 [Preview] and the discount promos are going live. We have provided 11 VPS Black Friday 2023 Deals and Promos on multiple web hosting offering a maximum discount.
All Black Friday and Cyber Monday Virtual Private Server Offers are listed below.
Be it managed or unmanaged, we have selected VPS plans which are offering the highest discount on this Black Friday and Cyber Monday sale.
If you want to know about what VPS is and how it is different from Shared, Cloud, and Dedicated servers, you must visit our comparative study – VPS vs Shared vs Cloud vs Dedicated Hosting.
Latest Announcement – All VPS Plans sold during Black Friday and Cyber Monday sales will be eligible for free cancellation as per individual hosting provider policy.
Summary of Black Friday VPS 2023 Deals and Discount Offers [Cyber Monday Offers Included]
If you are looking for Best VPS Black Friday 2023 Offers with the highest savings and good speed, uptime, and reliability, you must have a look at the following 11 deals:
We will now discuss them in detail.
11 Best VPS Black Friday Hosting Deals – 2023
We gave the summary above on the most reliable and popular Black Friday Deals on VPS Hosting. Now in this section, we will discuss all 11 VPS Hosting Black Friday Discount Offers in detail below.
1. Hostinger VPS Black Friday Deals – 67% + 15% Off
Ultra fast, reliable, and most recommended deal, with guaranteed money back.
The best VPS deal is here that starts at only $3.49 now. We have a special coupon below that gets you even more discount now.
We recommend Hostinger because:
We provide VPS management services and almost 50+ clients are using VPS by Hostinger and are satisfied.
You get 9 Server locations across the world to launch your site next to your visitors.
Plans are highly scalable, which means you start with 1 GB RAM, and 1 Core CPU, and can extend up to 8 cores CPU and 16 GB RAM without downtime.
Dedicated IP and full root access
Great uptime, tested by us, which is upwards of 99.9%.
Click on the link above and use our exclusive coupon code – BLACKFRIDAY at the end, you will get an extra surprise discount.
Hostinger is one of the largest web hosting service providers today known for its affordable hosting solutions.
Hostinger is offering amazing deals on VPS plans this Black Friday. In fact, the Cloud Hosting plans are also like managed VPS only offering dedicated resources without the headache of managing the server.
67% Off + Extra 15% [Coupon Code – Special15] + Free Dedicated IP, starting just $3.49 per month. Isn't it a great deal? Grab it today as it will expire soon.
Hostinger offers a choice of servers in all continents like the US, EU, and Asia. Australia and Africa are also available on demand.
There are 8 VPS plans currently available on Black Friday and Cyber Monday Sale offering 1CPU to 8 CPU along with up to 8 GB Ram options.
Hostinger is one of the preferred VPS options being suggested by us as it is affordable yet built on a powerful network of 100mb/s. Supports dedicated IPV4 and IPV6 internet protocol.
You have the option to choose Ubuntu, CentOS, Fedora, Debian, and Suse OS depending upon the project requirements.
Start your 30 Day trial and cancel it if not satisfied. Yes, Hostinger offers 30 day money-back guarantee in case the service is not as per your expectations.
Hostinger VPS Black Friday 2023 Sale Discount- 67% + 15% Off.
---
Are you looking for a powerful fully managed cloud VPS, based on Amazon, DigitalOcean, Linode, or Vultr? Cloudways provides managed VPS.
Best Managed Cloud VPS Recommended By Editor:
Get Managed Server by CloudWays
24×7 Server Management By Service Team, 100% Managed, Beginner Friendly, Optimized and Fast, CDN, Backup, Better Security, Free Migration
Cloudways provides EASIEST Managed VPS, which means, safe, fast, and beginner-friendly. No need to have server management skills.
Get the power of Cloud VPS (All Server backend tasks managed by Service Team)
Get 40% Off for 4 Months, $10 $6
Use LINK ABOVE and Coupon: BFCM4030
2. Hostens Black Friday VPS Deals – 70% Off On All VPS Plans
Choose any kind of VPS Hosting with Hostens at a 70% discount. This hosting provider is ideally recommended for Europe audiences as its data center is located there only.
Hostens offers the cheapest VPS hosting plans. Check more features below.
Instant setup of the server just after the payment
The price starts from $1.80/mo (for a 36-month plan)
Amazing customer support via email, live chat, and ticket system
Plans are highly flexible as they can be upgraded anytime without requiring restarting the server.
Hostens Black Friday VPS Deals 2023 – 70% Off.
3. LiquidWeb VPS Black Friday Deals – Up to 75% Off + Free 100GB Backup
If you are looking for one of the best VPS Hosting, Liquid Web is for you. Its VPS prices are a bit on the higher side but currently, you save up to 60% for 4 months or up to 75% Off on 24 months' purchase during the Black Friday and Cyber Monday sale.
Liquid Web Hosting Plan starts with 2GB Ram and multiple variants are available as per your requirements.
Budget if not a constraint, you will find great service and performance by choosing LiquidWeb.
Latest Update: Price Slashed, Coupon Code: BFAVPS22
Black Friday VPS Deal – Now 60% OFF 40% Discount for 4 months and 75% off on 24 months purchases with 100GB of Free Back storage.
Use the link above and apply Coupon Code: BFAVPS22
4. GoDaddy VPS Black Friday Deals – Up to 58% Off + Free Setup and Transfer
GoDaddy is a renowned brand and needs no introduction today. Both Managed and Unmanaged VPS plans are available. During Black Friday the deal is even better as you get 58% Off. It is a good host for Static Websites and WordPress Blogs.
You get more choices of VPS plans starting 1Vcpu and 2 GB Ram to 8Vcpu and 32GB Ram.
The best part with GoDaddy VPS plans is that they offer you managed as well as unmanaged services depending upon your budget and requirements.
GoDaddy also offers fast and 24×7 customer service like all leading players to deploy your server quickly.
About OS and Control panel, GoDaddy provides you CentOS 7, Ubuntu 16.04 LTS or Windows 2016, Control Panel – cPanel/WHM, Plesk Obsidian Webhost Edition.
Live GoDaddy Black Friday VPS Offer – 58% Flat Off. Apply Coupon Cjc1off30.

5. Namecheap VPS Black Friday Deals – 30% Off + Free Setup and Transfer
Namecheap is an affordable VPS hosting service that offers higher resources at a lesser price.
You can also avail of 100% Off on a professional website migration service by Namecheap. Like GoDaddy, the Choice of server management is still with you. You can avail of managed or unmanaged VPS service as per the project or website requirements.
Namecheap has two popular plans namely – Quasar and Pulsar. Both the plans come with 30 days Free Trial [Cancellation policy]. This means, your Black Friday purchase is absolutely risk-free. In case you are not satisfied, you can cancel and ask for a refund.
You get more choices of VPS plans starting 1Vcpu and 2 GB Ram to 8Vcpu and 32GB Ram.
24×7 customer service via Email and Chat is available with Namecheap.
Best Namecheap Black Friday VPS Offer- 30% Flat Off. Click Here to visit the deal page.
6. HostArmada VPS Black Friday Deals – 25% Off
Honestly speaking, HostArmada is a newcomer in the web hosting industry but we found it a fast, reliable player with good customer service. To know more, read our HostArmada Review.
All its plans are made for varied user needs starting from 2GB Ram to 16GB Ram.
WebShuttle is the entry-level VPS plan by HostAramada starting at $41.21 per month. HostArmada's Black Friday Hosting offer is worth having a look at.
You get a Free website transfer and 7 days refund guarantee.
24×7 customer service on Call, Email, and Chat is available with HostArmada.
Live HostArmada VPS Black Friday Promo – 25% Flat Off. Use Coupon Code- Festive25.
7. InterServer VPS Black Friday Deals – 50% Off
InterServer offers budget-friendly highly scalable VPS plans starting at just $6.
VPS plans start from 1 CPU and 2GB Ram to 16 CPU and 32GB Ram. The company claims to provide you with "Self-healing hardware" which automatically starts using another node in case your server's hardware malfunctions.
All its plans are made for varied user needs starting from 2GB Ram to 16GB Ram.
Interserver provides the cheapest VPS as compared to other players and still maintains the highest security standards. You get a choice of 3 control panels namely Cpanel, Plesk, and DirectAdmin.
With Interserver, you can opt for a monthly purchase and cancel it at any time. Adding more slices of CPU or Ram is a cakewalk.
Avail Free of cost website transfer and try them for a month. You can cancel the subscription at any time. Read our InterServer Review.
Be it server deployment, choosing between Linux or Windows OS, or reaching out to the service team, it is available 24×7 via Email and Chat.
Get InterServer VPS Black Friday Promo – 50% Flat Off. Use Coupon – Facebook50.
Interserver provides affordable storage VPS hosting and Reseller hosting as well (Reseller Hosting Black Friday deals will be live soon)
8. HostGator VPS Black Friday Deals – 75% Off
One of the best deals is offered by HostGator on VPS this Black Friday and Cyber Monday sale. 75% off is a huge discount and not to be missed at all.
Trusted brand name offering dedicated resources with fool root access at just $23.95 per month. The best part is that you are getting unmetered bandwidth as a special offer.
HostGator offers 3 plans – S2000, S4000, and S8000. The entry-level plan starts with 2 core Cpu and 2GB Ram with 2 Dedicated IPs Free.
30% of Internal customers and overall 2 million-plus websites on HostGator's board today make it one of the largest web hosting.
What extra? The VPS plans come with 45 days refund policy.
About customer service, you get 24×7 Call, Email, and Chat support.
Live HostGator VPS Black Friday Promo – 75% Flat Off.
9. BlueHost VPS Black Friday Deals – 50% Off
Bluehost is a globally renowned hosting for WordPress Blog and offers VPS Hosting plans also. You save $15 as you get Free Domain and Free IP Address during the sale period.
Choice of three plans – Standard, Enhanced, and Ultimate. The Standard VPS hosting plan offers 2GB Ram and 2 Core CPUs and goes up to the 8 GB Ram option.
What else? 50% discount, flexibility to add extra storage, 30 days refund policy, and best-in-class customer service.
Grab the limited-period sale by Bluehost.
10. FastComet VPS Black Friday Deals – Up to 40% Off
FastComet Offers Fully Managed SSD Cloud VPS which is fast and easy to manage.
Popular VPS plans are Cloud 1, Cloud 2, Cloud 3, and Cloud 4. Avail a flat 25% discount during the Black Friday sale.
All VPS plans are managed means minimal intervention is required on the server front. They are fit for Amateur Bloggers with no technical knowledge. You can quickly start building your website. The customer service team also helps you migrate your website absolutely free.
FastComet VPS Offers – 40% Flat Off and Free Transfer.
11. HostPapa VPS Black Friday Deals – 60% Off
HostPapa is a Canadian web host serving approx half a million websites. VPS plans start from $19.99.
Exclusive offer – 60% Off and same cost renewal. Yes, you heard it right. You don't need to pay higher renewal charges during the renewal of the VPS plan.
Normally, the discounts are offered only in the first month or annual purchase, and renewal costs are high. With HostPapa, you are worry-free even during the renewal. So, this is the best time to grab the VPS server.
The basic plan offers unlimited domain hosting, 2GB Ram, and 4 core CPUs along with all basic features.
There are three variants to all VPS plans namely- Self Managed, Managed and Fully Managed.
Get the VPS Hosting Server by HostPapa at 60% Off now.
How to Prepare Yourself for VPS Hosting Black Friday and Cyber Monday Sale?
You need to ensure the following checklist is in place so as to get maximum benefits minimizing the chance of missing the sale –
>> Check the Plans offered by all web hosting companies and shortlist a few
>> Be ready with payment options like Credit Card, Paypal, or Debit card as the case may be.
>> In case of migration, ensure there are no updates during the migration process to avoid data loss. Preplan the urgent updates before the sale.
>> If you are creating a new blog or first-time blogger, you need to be ready with Domain Name as it is required to book hosting. Use our Blog and Domain Name Generator in case you need any help.
Related – Hosting Discount Coupons | Web Hosting Reviews | Dedicated Server Black Friday
Why VPS Black Friday deals are not to be missed?
Black Friday and Cyber Monday deals are available only for a few days a year. Although some of the other offers are always there but during this sale you get the highest discount. The best part is that the product purchased during this sale can be cancelled also. You will get a refund if not satisfied.
Conclusion On VPS Hosting Black Friday and Cyber Monday 2023 Deals
These 11 web hosts are one of the best brands offering amazing deals during November and December 2023 on account of the Black Friday and Cyber Monday Sale. Offers are extended to global customers and can be used by clicking the links given above.
We have included only the best deals on our hosting review platform to get you the maximum savings.
Any Confusion? Use the comment section below and ask your queries, we will respond within 24 hours.
Other Black Friday Deals
Popular Posts & Deals for 2023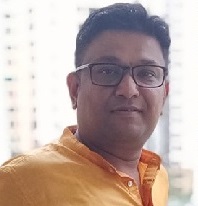 Seasoned Professional with 15 years of experience in Sales and Marketing. Entrepreneur, Consultant and Blogger helping people earn through jobs and blogging. Experienced Hosting Reviewer who likes to collect detailed info about existing players and share it with my audience. Previously worked with leading Banks and Telecom Companies.
I completed my Masters in Management with specialization in Finance and Marketing.
Visit our Hosting Review and Blogging Guide for more interesting articles.