Are you looking for the best dedicated and nondedicated servers for Ark? You are at the right place. We have the top 10, best-ever ARK servers hosting for 2024, which will surely provide a unique experience to all gamers.
Dashing through rocky terrain trying to outrun a colossal dinosaur, armed with just a pickaxe and a handgun I ran as hard as I could but I knew it was only a matter of time before the beast caught up, I heard a huge blast behind me, and then a crashing sound as I turn to look back.
To my relief my teammates finally located me, coming in with guns blazing, two of my squadmates managed to take the animal down while the third one dropped healing supplies for me.
We loot all nearby resources, resupply our arsenal and scavenge around for any other enemy players who might have heard the gunfire, after checking everything out, we start planning on raiding another area.
What a save!! This is the heart-pumping experience of Ark: Survival Evolved.
Today we are taking a look at the 10 best Ark: Survival Evolved server hosting providers and comparing them on all aspects of professional game hosting.
If you want to take your Ark: Survival Evolved experience to the next level, you need to get yourself a professional and reliable hosting service that provides value for your money.
Before we get into the comparisons, let us first understand the difference between hosting on your PC and getting a service provider to host a server for you.
| | |
| --- | --- |
| Hosting on your PC | Purchasing a Server |
| Difficult to set up if you are unfamiliar with the process | Most companies offer instant deployment of your server upon purchase |
| Struggles to maintain 60 FPS at 1080p with a server running in the background | Your PC only runs the game and can easily push out a constant 60 frames/sec at 1080p |
| Others on your server face lag and connectivity issues | You need to keep your PC turned ON all the time if you want to keep your server up and running |
| Adding MODs and DLCs are a very complex process and on its own takes a long time to configure | Most providers make this a 1-click install |
| No guidance or support to troubleshoot for you whatsoever | All hosting providers offer customer support in one form or another |
| Adding MODs and DLCs is a very complex process and on its own takes a long time to configure | You can turn your PC off at your own leisure and it won't affect your server in any way, most providers give a 99.9% uptime guarantee |
| No basic security, which can be a big issue if you choose to take your server public. | DDoS protection,2-step authentication, etc. are industry-standard security features that most (if not all) providers offer |
Hope the above comparative table would have answered if you should get the ARK server on rent or set up your own.
Now that you have understood the advantages of renting a server rather than hosting it.
We will compare each ARK hosting so that you pick the best one as per your gaming needs, demands, and level.
---
1. Shockbyte
Our first entry and the go-to solution for a lot of gamers around the globe is Shockbyte, mainly a Minecraft host and one of the best Ark server hosting providers to boast 100% uptime.
Shockbyte supports all the latest MODs and maps and makes it a 1-click process to install, users can also automate a bunch of useful tools, such as updating expansion packs, DLC content, your custom maps, and Steam Workshop mods.
Features
"Low Latency" claim
100% uptime promise
Automatic Backups and Updates
NVMe SSD
DDoS protection
Free subdomain
Full FTP access
Server Console
Free MySQL DB
Pricing
Shockbyte is really flexible in terms of billing cycles, as gamers find it hard to stick to one particular game.
You can be billed on a monthly, quarterly, semi-annually or annual basis as per your choice.
Their entry-level plan costs you $14.99/month and offers 30-player slots, NVMe SSD storage with unlimited disk space and bandwidth.
You can configure your CPU priority to enhance performance, High ($4.00/month) and Real-time ($10.00/month).
ShockByte also provides Ark non-dedicated servers [VPS] if your budget is low.
Shockbyte offers three plans:
| | | | |
| --- | --- | --- | --- |
| Plans | Slots | RAM | Price |
| Raptor | 30 | 10GB | $14.99/month |
| Sabertooth | 70 | 12GB | $29.99/month |
| Rex | 125+ | 16GB+ | $49.99/month |
Shockbyte backs you up with a 24-hour money-back guarantee, and you can cancel your services at any point in time.
They offer solid 24/7/365 customer support through live chat and the old ticket support system, they also provide Youtube tutorials and maintain an FAQ section that is regularly answered by their team of experts.
Server Location
North America
Europe
Singapore
Australia
My Experience with ShockByte
My server was instantly deployed upon purchase and I could start playing in a couple of hours, however, I wish I was able to configure the number of player slots.
| | |
| --- | --- |
| Shockbyte Pros | Cons |
| Automatic Update and Modding | The number of player slots is not configurable |
| Automatic Backups | |
| Instant Server Setup | |
| Free Subdomain | |
If you are looking for a reliable hosting service with 100% uptime and quick customer support I suggest you give Shockbyte a try.
---
2. Scalacube
Scalacube is the one and only Ark server hosting provider in our list that offers an unlimited free trial to customers and lets you explore and experience all their services before you make up your mind.
Another major name in the gaming business is Epic Games and as a Scalacube customer, you get specialized support for all Epic Game titles.
Features
Custom launch parameters
DDoS protection
ARK official and Steam Workshop mods
Full FTP access
Free Domain
SSD Drives
Change Map
Pricing
You enjoy the same year-round billing cycles, monthly, quarterly, semi-annually, and annually.
Scalacube's cheapest plan costs you $19.00/month and enables 20-player slots which can go all the way up to a maximum of 120 players.
You get a standard configuration with all of their plans, 32 GB RAM, 3.4 GHz octa-core CPU, and 320 GB SSD Storage.
They also provide the option for automated Backups for an extra $10 as a one-time fee.
Their servers are instantly deployed and you can get your game up and running on their server in a matter of hours.
| | |
| --- | --- |
| Number of player slots | Cost per month in USD |
| 20 | $19.00 |
| 30 | $24.00 |
| 40 | $29.00 |
| 50 | $33.00 |
| 60 | $36.00 |
| 70 | $38.00 |
| 80 | $40.00 |
| 90 | $42.00 |
| 100 | $44.00 |
| 110 | $46.00 |
| 120 | $48.00 |
Do keep in mind that you are not backed by any refund policy and all purchases are final at Scalacube, however, in case of any auto-renewal, you are eligible for a 100% refund in the next 24 hours.
Customer support is prompt and available 24×7 and you can submit a ticket at any time, you can also use their live chat feature located on the bottom right corner of their official website to get in touch with support representatives.
Server Location
American Servers – Montreal, Canada
European Servers – France, Strasbourg
Asian Servers – Singapore, Southeast Asia
United Kingdom
| | |
| --- | --- |
| Scalacube Pros | Cons |
| Best performance even on the cheapest plan | No refund policy |
| Add the latest and custom maps | |
| Steam Workshop modifications | |
| Add latest and custom maps | |
If you are looking for a reputed server hosting platform that provides top-notch services and you also happen to have a lot of Epic Games titles beforehand, going for a Scalacube is your best bet.
---
3. Bisect Hosting
Bisect Hosting is our third pick for this list and the most noteworthy offering Bisect has is that they do not put a cap on the maximum number of players that can join your server at a time.
Bisect also provides Ark Dedicated Servers. Their servers are backed up every morning which means free automatic backups for every customer.
Features
Free dedicated IP
NVMe SSD Storage
Custom JAR Support
Free Subdomain
Free Modpack Installation
DDoS protection
Free Full FTP access
Free MySQL
Pricing
Bisect only offers only a monthly billing cycle but you can always opt for auto-renewal of services.
They offer 2 custom plans and both come with unlimited player slots and NVMe SSD storage.
| | | | |
| --- | --- | --- | --- |
| Plans | Slots | RAM | Price |
| ARK Package 1 | Unlimited | 7GB | $13.99/month |
| ARK Package 2 | Unlimited | 15GB | $19.99/month |
Your server is set up immediately upon purchase.
As a Bisect hosting customer, you are backed by a 3-day full refund policy, which is a testament to the confidence they have in their services.
The customer support is a ticket-based system and the support reps are available 24×7.
Server Location
USA – Dallas, Los Angeles, New Jersey, Buffalo, Oregon, Miami
North America – Montreal
South America – Brazil
Europe – France, Amsterdam, Germany, UK, Poland
Australia – Sydney
Russia – Moscow
Asia – Singapore
| | |
| --- | --- |
| Bisect Hosting Pros | Cons |
| 3 days money-back guarantee | No billing option other than monthly |
| NVMe SSD over standard SSD | |
| No maximum player cap | |
| Huge server presence around the globe | |
If you are looking for a premium gaming service that also offers paid voice channels and charges entry-level costs, Bisect is your best option.
---
4. Citadel Servers
Our next contender is Citadel Servers, they are another major player in the ARK server hosting business.
Founded in September 2016, Citadelservers has built a solid reputation in the gaming community because of their quality service and quick response time in case of troubleshooting.
Your server is compatible with your copy of the game regardless of it being purchased from the Epic Games or Steam store.
Features
ARK Remote built-in
Multi-server clustering support
ARK API support
One-click mod installs
Schedule Backups
Full FTP access
No maximum memory limits or throttling
Pricing
You have all the options of around-the-year billing cycles- monthly, quarterly, semi-annually, and annually.
The entry-level plan will cost you around $13.05 and offers 15-player slots and 6 GB cloud storage which is included with all plans, you can choose to add storage up to a whopping 200 GB and add a maximum of 255 players.
You can choose the CPU priority you want to be assigned to your server namely- high priority or real-time which costs you $3.03 and $5.31 respectively or straight up go for a dedicated server core for an additional payment of $22.84.
| | |
| --- | --- |
| Number of player slots | Price per month in USD |
| 15 | $13.05 |
| 20 | $14.05 |
| 25 | $15.05 |
| 30 | $16.05 |
| 35 | $17.50 |
| 40 | $20.00 |
| 50 | $25.00 |
| 60 | $30.00 |
| 70 | $35.00 |
| 80 | $40.00 |
| 90 | $45.00 |
| 100 | $50.00 |
| 125 | $60.00 |
| 150 | $70.00 |
| 200 | $80.00 |
| 255 | $100.00 |
They offer their customers a worry-free 3-day full refund guarantee, which shows the dedication they have towards making a happy customer.
Citadelservers offer 24×7 support for their customers and their "happiness engineer" as they are sometimes referred to is very knowledgeable and quick to reply, the old ticket system is practiced here as well as the live chat features which are available for all visitors of their official website.
Server Location
USA servers – Vermont, Kansas, New York, Nevada, Texas, Seattle, Florida, Atalanta, Chicago, California, Virginia
UK servers – London, Bristol
French servers – Roubaix, Paris, Strasbourg
German servers – Frankfurt
Canada – Montreal
Poland – Warsaw
Finland – Helsinki
Netherlands – Amsterdam
Italian servers – Milan
Australia servers – Sydney
Singapore – Singapore
| | |
| --- | --- |
| Citadelservers Pros | Cons |
| ARK Graphical configuration tool | Addons are a little overpriced |
| High-performance Intel Xeon processors | |
| Access to third-party tools | |
| Custom launch parameters | |
If you want a server that never goes down and a processor that pushes performance, Citadelservers have you covered.
---
5. GTX Gaming
Established in 2013, GTX Gaming has been a dominant player in the game server hosting market since it was first launched.
One of the very few hosting providers that allow customers to switch games i.e. you can choose to host any game at any time if GTX Gaming provides hosting for the title you are looking to host on your server, without having to go through the purchase or installation process.
They are one of the leading companies and use cutting-edge technology to maintain its servers, most of the features offer automation and scheduling, and they prioritize backups by offering automatic data backups, which shows that they are very beginner-friendly.
Features
Game switch
Offsite backups
DDoS protection
Crystals Isles map ready
Cross travel i.e. link an unlimited amount of servers
Procedural Map Creation tool
API plugin support and beyond
Automatic mod updater
Pricing
You are offered monthly, quarterly, semi-annual, and annual payments of dues by GTX Gaming.
You can easily adjust the number of player slots using the drop-down menu on their checkout page which starts at a meager 10 players and can hit an upper limit of 250 player slots.
You can also choose to change your clock speed, CPU priority, type of hard disk to be used for storage, and set your support ticket priority, all of this at added costs.
Their entry-level pack sets you back by about $12.74 and offers 5GB free memory allocation, 3.8 GHz clocked CPU, and industry-standard SSD storage.
The server is set up and ready to play instantly i.e. game-ready within a few minutes right after purchase is successful. Also, if you're migrating from another host, GTX Gaming will transfer your server for free.
| | |
| --- | --- |
| Number of player slots | Cost per month USD |
| 10 | $12.52 |
| 20 | $17.55 |
| 30 | $26.32 |
| 40 | $30.08 |
| 50 | $36.35 |
| 60 | $42.61 |
| 70 | $45.12 |
| 80 | $47.63 |
| 90 | $50.14 |
| 100 | $51.39 |
| 120 | $55.15 |
| 140 | $58.91 |
| 150 | $60.17 |
| 160 | $62.67 |
| 180 | $66.43 |
| 200 | $70.20 |
| 220 | $73.96 |
| 240 | $77.72 |
| 250 | $80.22 |
GTX Gaming backs its customers up with a 24-hour refund policy.
The customer support is very helpful with surprisingly quick response times, their customer support is available 24×7 through the traditional ticket system, apart from that they also manage a Discord channel wherein you can get support at any hour of the day.
Server Location
USA – Dallas, Denver, New York, Los Angeles, Miami, Charlotte, Oregon, Chicago
The UK – London
France – Paris
Germany – Frankfurt
Netherlands – Amsterdam
Canada – Quebec, Vancouver
Australia – Sydney
Asia – Singapore
Sweden – Stockholm
Finland – Helsinki
Brazil – São Paulo
| | |
| --- | --- |
| GtxGaming Pros | Cons |
| NVMe.M2 hard disks are given as an option for blazing-fast access speeds | Some servers with a higher level of security are priced a little too high |
| Huge global server presence | |
| Steam Workshop support | |
| Offsite backup | |
| Powerful i7/i9 even AMD Ryzen CPUs are allotted to customers for extreme server performance. | |
GTX Gaming is up there with the elites of Ark server hosting, and you should definitely give it a try if you are looking for a top-class ARK server hosting service that does not compromise in any aspect.
---
6. Serverblend
Next up, we have Serverblend, a hosting service that carves out a different name for itself with a unique set of features that are offered at an attractive price point.
They feature a tool called Cross ARK ChatBot, which enables seamless command execution on all your clustered servers and Discord, it really makes giving commands to multiple individual servers a breeze.
Serverblend provides users with the unique feature to pay the running cost of the server by allowing a group of your friends or supporters to collectively make monthly payments, you are also eligible for a free transfer to their platform if you are coming in from another Ark server hosting service.
Features
"Low ping" claim
14-day refund policy
Multi-cluster servers
One-click install or ARK server and API plugins
Auto install Steam Workshop mods
Play on either version of ARK (Steam or Epic Games)
DDoS protection
Pricing
Offering only a monthly billing option, Serverblend keeps pricing simple to understand.
You can opt for a minimum of 30 player slots which costs you about $18.00 and comes with SSD storage included along with normal CPU priority.
You can adjust all the standard options like SSD type, CPU priority, Server location, etc. you can choose to opt for super-fast NVMe M.2 storage or kick up the maximum number of players that can join your server to 100 players.
| | |
| --- | --- |
| Number of player slots | Price per month USD |
| 30 | $18.00 |
| 35 | $20.50 |
| 40 | $23.00 |
| 45 | $25.50 |
| 50 | $28.00 |
| 55 | $30.50 |
| 60 | $33.00 |
| 65 | $35.50 |
| 70 | $38.00 |
| 75 | $40.50 |
| 80 | $43.00 |
| 85 | $45.50 |
| 90 | $48.00 |
| 95 | $50.50 |
| 100 | $53.00 |
| 110 | $58.00 |
| 120 | $63.00 |
| 130 | $68.00 |
| 140 | $73.00 |
| 150 | $78.00 |
Serverblend takes customer satisfaction to a whole new level and gives their customers an unmatched 14-day satisfaction-based refund policy.
Your game is set up and ready to play within a few minutes and you can enjoy the full functionality of your server right after purchasing your plan.
Their customer support is second to none and is available 24×7 through phone, email, and Skype the old ticket system is also offered.
In some special cases, their technicians may even join in on your servers upon your request to make sure it is working at optimum levels.
Server Location
Europe – Netherlands, Poland, Germany, France, Roubaix
The UK – London
USA – Dallas, New York, Miami, Los Angeles, Vint Hill, Hillsboro
Canada – Montreal
| | |
| --- | --- |
| Serverblend Pros | Cons |
| Instant setup 2-20 minutes | You cannot go lower than 30 players when purchasing a plan. |
| Customized TcAdmin control panel | |
| All official DLCs, maps, events, etc. | |
| Cross ARK Discord Chatbot | |
Serverblend claims that they put customer satisfaction first, and they prove their point by offering a jaw-dropping 14-day refund policy, just to show their faith in the services they offer.
If you are not satisfied with your current hosting in any aspect, be it uptime, third-party tool support, or customer service, I suggest you give Serverblend a try.
---
7. Nitrous-Networks
Nitrous Networks is another famous Ark server hosting provider that rose to fame due to its free offering of Mumble voice servers equal to the number of player slots you purchase so that you can enjoy a dedicated voice channel for communicating with others on your server.
They offer a mix of features that is useful as well as easy on the pocket, one of the best performers in the market when it comes to price-performance ratio.
Features
Support for all mods
Free MySQL database
DDoS protection
Free web hosting
Wide global server presence
Pricing
You have monthly, quarterly, semi-annual, and annual payment options.
You can start building up your player slots upwards from 20 and go to a maximum of 70, you are provided with a standard 8 GB RAM, and there is not much other customization other than server location and some add-ons, since most of your server is pre-configured.
| | |
| --- | --- |
| Number of player slots | Price per month USD |
| 20 | $20.20 |
| 25 | $25.25 |
| 30 | $30.30 |
| 35 | $35.35 |
| 40 | $40.40 |
| 45 | $45.45 |
| 50 | $50.50 |
| 55 | $55.55 |
| 60 | $60.60 |
| 65 | $65.65 |
| 70 | $70.70 |
You are not backed by a refund policy but Nitrous-Network does you one better, they claim that they will refund 100% of your money if their services are found at fault within a week of your purchasing any plan.
Their customer support claims 24×7 availability and is reachable through the live chat on the official website or by submitting a ticket.
Server Location
USA – Ashburn, Atalanta, Phoenix, Buffalo
UK, London
Netherlands, Amsterdam
Denmark, Falkenstein
Canada, Quebec
| | |
| --- | --- |
| Nitrous-Networks Pros | Cons |
| Free website hosting | Maximum of 70 players only |
| Affordable | |
| Focused on being user-friendly | |
If you are out and about looking for an entry-level game hosting that provides all the necessary features and gives quick troubleshooting options, go for Nitrous-Networks.
---
8. BlackBoxServers
BlackBoxServers bring the best of features and pricing together, they offer automation on the most important tools and features such as exclusive messaging, restarts to steam updates, and much more so that you never miss out on an update.
To make things even more secure, BlackBoxServers allows users to back up their data on an offsite server that belongs to BlackBoxServers and can be restored in case of data loss.
Features
Full cross-travel support
Automatic mod workshop downloader
Pricing
You again have all four options of the billing cycle, namely- monthly, quarterly, semi-annual, and annual.
Their entry-level plan costs you $12.06 and comes with 10-player slots, SSD storage, 3.9 GHz CPU clock speed, and 5 GB memory allocation.
Their server deployment is instant, which means you can purchase, set up, and start playing within a matter of minutes.
At their checkout page, you can customize if you want to opt for more CPU clock speed, type of storage to be reserved for you, memory allocation, and CPU priority.
| | |
| --- | --- |
| Number of player slots | Price per month USD |
| 10 | $12.06 |
| 20 | $18.76 |
| 30 | $28.13 |
| 40 | $32.15 |
| 50 | $38.85 |
| 60 | $45.55 |
| 70 | $48.23 |
| 80 | $50.91 |
| 90 | $53.59 |
| 100 | $54.93 |
| 120 | $58.95 |
You are not backed by a refund policy should you choose to go ahead with Blackservers, but they do cover you for 30 days in case you come across a media-only defect in any of your purchases from Blackservers.
Their customer service is available 24×7 and can be reached through phone, live chat on their website, or email, the traditional ticket system is also offered.
Server location
Dallas, USA
New York, USA
Los Angeles, USA
Quebec, Canada
London, UK
Paris, France
Frankfurt, Germany
| | |
| --- | --- |
| BlackBoxServers Pros | Cons |
| Scheduling and automation focused | Do not clearly define their refund schemes |
| Custom maps made very easy with a special procedural map generator | |
| Offsite backup system | |
| Custom maps are made very easy with a special procedural map generator | |
If you are looking for a decent Ark server hosting that will not cost you much and still provide all the essential features you would expect from a top-tier hosting provider, I suggest you choose to go ahead with BlackBoxServers.
---
9. Nodecraft
Nodecraft is also a very popular name when you search anywhere for one of the best game server hosting services and rightly so, they put ease of use before anything and this shows with their latest and very unique control panel which can help you manage your servers from your mobile devices as well.
Nodecraft offers a free trial to potential customers and you can enjoy their services without the need for a credit card but only up to the point that your in-game supplies last.
Their entire infrastructure is built upon Linux OS and as you must be aware, Linux is more secure and reliable than any other operating system.
Features
Game switching within 28 other games
Free trial while supplies last
"No-lag" claim
DDoS protection
SSD storage for faster access
A claim of maintaining an average of 12 customers per server.
Pricing
The best thing about Nodecraft is that they do not put a cap on the maximum number of players that can join your server and leave that decision totally up to the owner of the server.
You can only choose to get billed on a monthly basis.
The entry-level plan called Nanobot features 1 GB RAM, 5 GB SSD storage, and 10 GB snapshot storage.
Nodecraft offers four different plans or "bots" as they like to call them, namely-
| | | |
| --- | --- | --- |
| Plan | Price | RAM |
| Nano | $4.99/month | 2GB |
| Keelo | $9.99/month | 4GB |
| Megs | $14.99/month | 6GB |
| Omega | $19.99/month | 8GB |
Nodecraft customers are backed by a 7-day money-back guarantee which is an impressive claim considering the offering by competition.
Their support and assistance team has working hours from 6:30 AM to 10:00 PM, although their support is not available around the clock, during working hours they are reachable through phone, live chat, and ticket system.
Server Location
Phoenix, Arizona, USA
Dallas, Texas, USA
Chicago, Illinois, USA
Miami, Florida, USA
São Paulo, Brazil
London, UK
Amsterdam, Netherlands
Bucharest, Romania
Moscow, Russia
Paya Lebar, Singapore
Adelaide, Australia
Brisbane, Australia
Auckland, New Zealand
| | |
| --- | --- |
| Nodecraft Pros | Cons |
| No cap on the maximum number of players in a server | No cap on the maximum number of players on a server |
| Mobile control panel | Customer support is not available 24×7 |
| Free trial without credit card | |
| Sensible pricing | |
Nodecraft is an old and trusted name in the business and if you are looking for an Ark hosting service that has a glorious past and a promising future, go ahead with Nodecraft.
---
10. ArkServers
Our final contender is ArkServers, they have made a name in the game by being a specialized Ark: Survival Evolved hosting service provider.
Although a small game library, they focus on providing quality in the selected number of titles they host servers for.
They encourage you to try and then buy their service, you can choose to take a trial run of their services for 8 hours, post which you can simply add your payment method to make your account and become a customer.
Features
Cluster servers
Guaranteed CPU i.e. no need to pay extra for CPU priority
Easy installation of mods
Full FTP access
Automatic updates
Simple backup and restore
Pricing
You can avail of only a monthly billing option.
ArkServers offer only 2 plans, 60 player slot and 250 player slot pack which cost $18.00 and $32.00 respectively for a month.
You do not have to go through each and every customization parameter as their plans come almost fully preconfigured, you can still choose the server location and extra addons if you need any, rest assured, your server runs on the best and greatest offered by Intel.
If you purchase a plan with Arkservers, you are backed by a 24-hour money-back guarantee.
Their customer support is also extremely professional and responds quickly, they are available only through a ticket that is generated through your control panel, and their support teams are available 24×7.
Server Location
Although they do not disclose the city-wise location, they tell the general location of their server which are:
Western Europe
South Africa
North America
Australia
| | |
| --- | --- |
| ArkServers Pros | Cons |
| Intuitive control panel | Limited plans and fine-tuned customization of server performance preference |
| All expansion packs and DLCs are supported | |
| For PC and Mac | |
ArkServers has specially launched to host Ark gaming servers. Also, It has a great reputation in Ark gaming. If you want a guaranteed server for yourself, choose ArkServers
---
FAQs About Servers For Ark
Let us now discuss some commonly asked questions about the ARK server.
Should I go for a free or paid service for Ark server hosting solutions?
Always go for paid solutions, since these free runs or trial versions often have crucial features limited and as a result, you do not enjoy the full functionality of the pack and are left with a bitter-sweet experience.
Can I host my own dedicated Ark: Survival Evolved server?
Yes, but it is strongly recommended that you DO NOT. It is a long and tedious process for one and your system will probably not perform at optimum levels after running the server parallelly with the game and may even overheat and result in damaged components.
Can I make money hosting Ark?
It depends, on how generous your community is, some servers are completely community sponsored and the owner just enjoys the ownership rights without having to pay a dime of money for hosting, others may go professional, and some may be looking to create content.
How much money depends totally on your content and delivery.
Do I need to keep my PC on at all times if I am the admin of a server?
No. Servers work independently of your PC, however, if you want to execute a command or change a parameter you need to log into the control panel from your PC.
Can I play Ark on any platform and enjoy the services mentioned above?
No. The above Ark server hosting providers are PC or macOS compatible only.
---
Conclusion: Best ARK Server Hosting
If you are a gamer, you would sympathize with the fact that most of your time is spent on the software update, maintenance, upkeep, etc. of your gaming PC or gaming machine, a good server hosting provider gives you peace of mind in this regard so you can focus on what matters on-screen, which is most important as a gamer.
Choose a hosting service that matches your desired price point and set of features suitable for you, regardless of what anyone might recommend, do your research and find out what fits best for you.
Always keep in mind that your service hosting provider should be flexible above all and should allow you to seamlessly switch games, upscale performance on demand, etc.
Also, after-sales services should be strong and responsive. Customer support systems are key since you will run into all sorts of trouble while hosting a gaming server for the first time in your life, it is important to have a professional alongside to guide you through troubleshooting.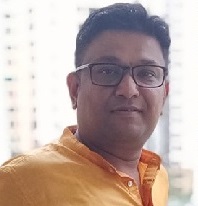 Seasoned Professional with 15 years of experience in Sales and Marketing. Entrepreneur, Consultant and Blogger helping people earn through jobs and blogging. Experienced Hosting Reviewer who likes to collect detailed info about existing players and share it with my audience. Previously worked with leading Banks and Telecom Companies.
I completed my Masters in Management with specialization in Finance and Marketing.
Visit our Hosting Review and Blogging Guide for more interesting articles.