Looking for a detailed Hostinger review? We have detailed Hostinger India Review to check its performance in Indian Market for 2023 We have evaluated its suitability for Bloggers of India. Hostinger without any doubt is a globally renowned Web Host, but is Hostinger the right fit for India?
After using Hostinger for about a year now personally, We decided to share our experiences in the form of this Review for Indian customers.
Unbiased Hostinger India Review will uncover all its Plans, Pricing, Features, and Deals available for customers of India. Check out our detailed opinion on www.Hostinger.in.
You are Here – Home -> Hosting Reviews -> Hostinger India Review
TL;DR: Hostinger Review Summary (In case you)
Hostinger is a perfect hosting solution for all sizes of websites, be it small or a large e-commerce businesses. The biggest asset of Hostinger is its affordable pricing policy and excellent service team. Currently, at over 80% discount, you can start for just ₹69 per month.
They support all popular CMS like WordPress, Joomla, Magento, etc. Litespeed server and multiple server locations across the world help you get the fastest speed.
Try Risk-free with 30-day money-back guarantee.
See the Coupon below.
Premium Web Hosting Coupon plan
Web Hosting Special Sale 2023: Flat 75 + 7% Discount on Orders
Hostinger Price- ₹459.00/mo or $11.99/mo
Our Price- ₹149/mo or $2.99/mo
Here you get: 100 Websites, 100 GB SSD Storage, Free Email help_outline, Free SSL, Free Domain, Unlimited Bandwidth, Managed WordPress,
WordPress Acceleration
More
Less
---
About Hostinger India
So, What is Hostinger? Before we move ahead, we will let you know about the company and its background. Hostinger is about 16 years old brand that started in the year 2004. Today the company serves around 29 million customers and adds 15000 new customers every day.
Due to this large scale, the company is able to offer world-class infra and service at such a cheap rate.
Hostinger group is present in 178 countries today and India is one of them. Hostinger.IN hence is nothing but the localized version of Hostinger.com.
Why Hostinger is a preferred web host of 29 million customers?
As we stated above, Hostinger is the preferred web host of millions of users because of its features, performance, service and affordability. It is one of the most affordable qualities web hosts in the world.
Hostinger's 000WebHost is another popular service providing free web hosting (although we do not recommend it for professional websites).
We have provided an image below to check Hostinger's global presence and server locations.
---
Quick SnapShot of our Hostinger Review
| Sl No. | Features | Details |
| --- | --- | --- |
| 1 | Starting Price | Hostinger.in – ₹69, Hostinger.com $1.99 |
| 2 | Hosting Options | Shared Hosting, Cloud and VPS |
| 3 | Website Builder | Yes |
| 4 | CMS Supported | WordPress, Joomla, Drupal, Magento, and Various Others |
| 5 | Server | Litespeed |
| 6 | Cache Manager | Yes |
| 7 | Free Domain | Yes |
| 8 | Free Backup | Yes – As per the plan |
| 9 | Email Hosting | Yes, Free |
| 10 | Cloudflare Protection | Yes |
| 11 | Support | 24 x 7 x365 |
| 12 | Support Options | Chat and Email |
| 13 | Uptime | 99.9 [Test Link is provided below] |
| 14 | Server Speed | Exceptional [See the test results below, we used 3 tools and 10 different locations] |
| 15 | PHP Support | The latest 8.0 version is supported |
| 16 | Payment Options | Supports Paytm, Bitcoin, UPI, Netbanking, Debit, and Credit Cards |
| 17 | Control Panel | Inhouse Hpanel [Easy to use] |
| 18 | Freebies | Free Migration Support, Domain, SSL, Email Hosting and Backups. |
Review of Hostinger India's Features, Pricing and Offerings
Speed in India

Affordable Pricing

Customer Service

Ease of Use and Scalability
Summary
Checkout the Detailed Hostinger India Review which evaluates Hostinger's offerings in India. Check out the performance of Hostinger suitability for Indian Customers and Bloggers.
---
Products and Pricing Review of Hostinger India
Hostinger provides you with shared hosting, VPS, Minecraft server hosting, and cloud plans. Check them out below.
Shared Hosting Plans
These plans we recommend for beginners. Hostinger India Offers three main Products namely – Shared Hosting, Cloud Hosting, and VPS Hosting. We will now have a look at each one of them.
Hostinger India's Shared hosting has three variants – Single Web Hosting, Premium Web Hosting, and Business Web Hosting. The same hosting is recommended for WordPress.
Single Shared Plan is suitable for 1 website. Supports around 1 lakh monthly visits. The company offers 1 email account for a custom personalized email address. You get Free SSL but No Free Domain with this plan. The average monthly cost is around ₹69 according to tenure.
Premium Shared Plan allows 100 websites and 100 email accounts. No cap on monthly visitors which means unlimited bandwidth. Free Domain is another advantage of this plan. Weekly automated backup is free with this plan.
The minimum average monthly cost is around ₹139 per month.
Business Shared Plan allows 100 websites and 100 email accounts. Unlimited bandwidth, Free Domain, and 4x Ram and CPU allocation make it practically suitable for sudden traffic spikes. The plan starts at ₹279 per month.
Hence, We strongly recommend going to a Business plan. However, if the budget is low, you should at least pick a Premium shared plan.
3-Month Freebie
There is no doubt that Hostinger is a budget keeper. It's very pleasing to have multiple benefits with little expense. Isn't it? For all Shared plans (except Single web hosting), you are going to have three months of web hosting for free.
On the billing page, you've to choose between monthly, annual, biennial, and quadrennial payment modes. For example, if you're choosing a basic plan here are the pricing specs.
| | | | |
| --- | --- | --- | --- |
| 1 Month | 1 Year | 2 Year | 4 Year |
| ₹589/month | ₹239/month | ₹179/month | ₹149/month |
If you're just beginning your website career, you need at least 2-3 years to grow on the internet. Here, the 4-year plan is totally a profitable gig for you because of three main reasons.
The cheapest monthly price of ₹149/month.
Additional 3 months extra (Saving ₹1,767)
Price lock guarantee for 4 years
Bonus For Cheapandbesthosting.com Visitors: Another reason is, you can save more with our special Hostinger coupon code "VISHESH". Just apply and save up to ₹25,000. How? Here's the explanation:
If you choose the default 75% discount of Hostinger, you have to pay ₹8,439.36 (instead of ₹33,360). But if you go with our code, you are paying just ₹7,848 which saves ₹25,512. Try by yourself.
Cloud Plans
Let us now review Hostinger's Cloud Plan. This plan is suitable and recommended for high-traffic sites where more resources are required. Cloud Hosting also has three variants – Startup, Professional, and Cloud Global.
In All Cloud Plans, you get guaranteed Ram, CPU, Faster Speed, and Dedicated IPs. Have a look at the infographic below.
Startup – Next level of Basic Shared Hosting, which offers 3GB Ram, 2 Core CPUs, Unlimited Bandwidth, and Dedicated IP. Please starts with ₹699 per month.
Professional – We recommend this plan as we found it value for money and suitable for most of the requirements of a high-traffic site. 6GB Ram and 4 Core CPUs are sufficient to handle huge monthly traffic. It also comes at a 67% discount and is priced at ₹999 per month.
Cloud Enterprise – Although this plan gives you maximum resources like 12 GB and 6 core CPU, we will still recommend going for the Professional plan only. Priced at around ₹5099 per month, We have more options like Rocket, SiteGround, etc.
Amongst the Cloud Plan, we would recommend – Startup and Professional Plan as a Value for Money Plan.
VPS Plans
All VPS Plans [Virtual Private Servers] are budget-friendly and give you 8 options. VPS hosting by Hostinger starts at ₹285 per month. All resources are Virtually Dedicated and allocated to your websites.
Dedicated IP with Full root access is also provided.
VPS 1 costs you just ₹285/month.
VPS 2 is priced at ₹639/month.
VPS 3 will be available to you at ₹925/month.
VPS 4 is currently costing ₹1135/month.
VPS 5 is available at the price of ₹1999/month.
VPS 6 will cost ₹2999/month.
Note: This is monthly pricing. For more options, check our unlimited bandwidth VPS page.
---
Features Required to be a Good Host in India
India is one of the Biggest Markets for Hosting companies like Hostinger, Namecheap, Bluehost, Interserver, Fastcomet, and various others. Every Host is offering a variety of features as per the Indian requirements. Basis the experience, every Hosting company should offer certain unique features to meet the expectations of users in India.
But, What all features are expected from a Good Host in India?
Low Cost or Affordable Pricing
Easy Scalability as per Requirements
Backup
Variety of Hosting Solutions (Shared Hosting | VPS | Cloud)
Uptime of over 99.99%
Excellent Server Speed
Ease of Use (One-Click WordPress Installation etc)
24×7 Customer service
Free Domain
Free SSL
Free Website Migration
Easy Cancellation
Related – Hosting Coupons and Deals, Home
3 Special Bonus for All our Visitors with Hostinger Review 2023
1. Get help in WordPress Setup and Installation.
2. Ask for our suggestion on the plan you should choose.
3. Chance to get featured in our blog.
How to contact us? Simply use our Contact us form and get connected. We usually respond to all queries with in 24 hours.
Who can avail this offer? All our visitors looking for help in getting started with Hostinger India.
---
Detailed Review of Hostinger India Features
We will now discuss all the Key factors mentioned above and evaluate Hostinger India's performance on them. With this Hostinger Review for India, We will make sure to judge the plans, performance and pricing specific to Indian needs.
Server Locations
Hostinger provides server locations in almost every continent. For the best speed, you can choose Brazil, UK, the US, the Netherlands, Indonesia, Singapore, and Lithuania.
Note: They don't have servers in India but the best and nearest server location for Indians is Singapore.
Affordable Pricing
Hostinger India is an affordable Cheap Host that offers its hosting at Just ₹79 per month [Latest]. Apply Hostinger Coupon for India or Check the current offers here.
Easy Scalability
If you don't have the budget, we will recommend you to start with its basic shared hosting plan. Once your blog starts growing, you can easily migrate to cloud or VPS options. Don't worry, Hostinger promises zero downtime during upgrades.
Backup
Backup is one of the most important things to ensure the risk of losing data. It may be because of hacking or an error due to upgrades. Backups will help you recover from the mess and will get your site up and running. Hostinger.in offers weekly and daily backups free of cost as per the plan you have opted for.
Variety of Hosting Solutions – Shared | VPS | Cloud
Hostinger will not let you go at any stage. Your blog will grow and so will your requirements. With Hostinger, all of them will be easily catered to as they provide Shared, Cloud, and VPS Plan too.
Great Uptime
Hostinger's overall uptime is around 99.9% which is a good number for a budget host. Check out the latest stats below and compare them with any other host within this price range. Be it features, security, service or uptime, Hostinger will not disappoint you.
Great Server Speed
We conducted 3 tests to show you the Server and Page Load Speed of Hostinger web hosting. We used three tools to check the response time and page load time from various geographical locations.
Test 1 – Bitcatcha Speed Test Results
Want to know Hostinger India Speed Test Results? We have attached the image below to show you the Bitcatcha speed test results.
Test conducted from 10 Locations – USA (w), USA (e), London, Singapore, Sao Paulo, Bangalore, Sydney, Japan, Canada and Germany.
Here are the speed test results from each country –
US (w) – 4 ms
US (e) – 3 ms
London- 9 ms
Singapore – 2 ms
Sao Paulo – 5 ms
Bangalore – 56 ms
Sydney – 2 ms
Japan – 4 ms
Canada – 2ms
Germany – 10 ms
Overall Performance and Remarks by Bitcatcha – "A+", Your Server is Exceptionally Quick. We are sure that Hostinger is one of the best web hosting for India.
Test 2- Pingdom Speed Test Results
Check the snapshot below, in this second test, We tested the Hostinger India's speed from two different server locations, i.e. Tokyo (Asia) and Washington (United States). We used Pingdom this time.
A website with Hostinger India [1 MB page size] loaded in only 2.15 seconds during the test conducted from North America. Now, let's check the speed from Asia's Servers.
Awesome, speed from Asia's Tokyo server. 1 MB page loaded in less than a second. This is a tremendous performance.
Test 3- GTMetrix Speed Test Results
This is our final test from the third tool – GTMetrix. Next Snapshot will show you the results from the Canada server. Again, fantastic speed. We got 97% PageSpeed Score and 96% Yslow. The page loaded in just 2 seconds.
Isn't it an awesome speed for a budget host? Please comment and tell your views about it.
Wandering, How we got the best page load speed from Hostinger India?
Pro Tip – Use cache plugin and Free Cloudflare recommended by Hostinger. We have not used any paid plugin or premium CDN to get this speed.
If you're a newbie, it will be hard to manage a website without proper technical or programming knowledge. Even though I don't know how to code but still manage this website like a pro.
The secret is the ease of use of the Hostinger dashboard or its hPanel which is much easier than the classic cPanel. After making your payments, you can log in to the Hostinger website. Once you're done, you'll be navigated to your hPanel for managing your website.
You can create or design your website via both, Hostinger website builder and WordPress. If you want to create a small website of 20-50 pages, I recommend you can go with Hostinger website builder that's tAI-based and supports drag-and-drop functions.
If you want to make a huge blog site, you've Free WordPress on your side to create websites with unlimited pages (absolutely no limits, it may be 500 pages or even higher).
The Dashboard header features separate stacks that need time-to-time supervision such as domain, websites, SSL, hosting, Billing, and VPS. It makes management very quick.
You can also manage your WordPress site from here. You get one-click WordPress Installation which is otherwise a cumbersome task for beginners. For WordPress, It has many interesting features which include–
All-in-One WP Migration: It allows you to export or import your website with backups.
WordPress Multisite: It allows you to create and manage multiple sites with the same WordPress or dashboard.
WP CLI: If you have a good knowledge of programming, you can use this CLI to manage your plugins, posts, pages, and files.
WordPress Staging: This feature is helpful if you want to experiment with something in your website without making any changes over the live site.
What's more easy is you can manage everything in one tab.
Hostinger.In Review of 24×7 Customer Service
This is standard with almost every brand today. With Hostinger, I can assure you that your experience will be overall good with them.
At least for me, they solve all my issues on time. We have updated the snapshot of a recent conversation with Hostinger's customer Service to analyze their promptness and helpfulness. We requested them to update the PHP to the 7.4 version and they did it happily. We will score them 5/5 here.
Free Domain
The icing on the Cake – Right? Yes. With such a cheap price being offered by Hostinger, you also get a Free Domain for a full year. Except for their base plan, all other plans are offering Domain without any cost. Currently, only a few hosting like HostArmada is offering Free Domain.
Free SSL
Is Hostinger secure? Yes, you get all basic safety features for free with Hostinger. SSL costs around ₹800/- but you need not worry as it comes absolutely free with Hostinger. In this Hostinger India Review, We have emphasized on its performance vis-a-vis affordability and offers.
Free Website Migration
If you have your website hosted with some other host, Hostinger India will get migrated free of cost. Of course, you need to get it checked by raising a service ticket. This is required because the overall size and framework matters a lot while migrating a site.
They will not migrate or notify you in advance in case of any risk they foresee. 99% of cases they do it happily.
Easy Cancellation – 30 days Trial Policy
In this Hostinger.in review, we found the cancellation policy user friendly and logical.
Hostinger India will allow you to use their hosting for about 30 days and ask for a refund in case of any dissatisfaction.
While this should not happen with you as I am using it for the past one year now and recently upgraded to their cloud plan.
For creators, we also have Grammarly Student Discount Coupon to save extra 20%.
---
Hostinger India Vs Other Indian Web Hosts
Hostinger India has an edge over other web hosts, especially in the affordable pricing segment. Yes, We have many web hosting present in India today but not all of them are reliable.
We could see most of them even starting at ₹10 a month. But for the projects where stability, speed and service are required, you should not trust them.
So, What's the Edge of Hostinger India over its competitors?
a) Experience of over 16 years in the same business.
b) Millions of Happy customers across the globe.
c) Superb customer service available 365 days.
d) Uptime and Speed.
e) Advanced Features even in the base plan.
f) Security Features.
g) Price starting From ₹69/-.
Look over the comparison below:
| | | | | |
| --- | --- | --- | --- | --- |
| Features | Hostinger | Bluehost | GreenGeeks | BigRock |
| Free Domain | Yes | Yes | Yes | No |
| Free SSL | Yes | Yes | Yes | Yes |
| Free Site Migration | Yes | No | Yes | No |
| Free Email | Yes | Yes | Yes | Yes |
| Backup | Yes | Yes | Yes | Yes |
| WP features | Multisite, CLI, Staging | Staging | WP-CLI | No |
| 24/7 Support | Yes | Yes | Yes | Yes |
| Experience | 19 years | 20 years | 22 years | 19 years |
| Monthly Price | ₹149 | ₹169 | ₹244 | ₹149 |
While premium Web hosts like Rocket, Siteground, and Godaddy are also good but their base packages are offering features and pricing are also higher. That means you can start with Hostinger without any issues.
---
What you can expect from Hostinger?
From Hostinger basis our personal experience as this site cheapandbesthosting.com is on Hostinger, you can check its speed and overall performance.
You can easily expect 99.99% uptime, Reliable performance, SSL, Free Domain, Best in Class Customer Service and complete peace of mind. All this you will get with a huge discount making it affordable too.
---
Pros and Cons of Hostinger India
In this Hostinger Review 2023, we have a detailed list of the Pros and Cons of Hostinger India to enable you to make the right decision.
Pros of Hostinger:
a) Strong Uptime record and fast server response time,
b) Faster page load time,
c) Highly affordable: Best features in low budget,
d) 30- Day Money back guarantee,
e) Free SSL and Bitninja security,
f) Easy WordPress, Joomla, Drupal, etc Installations,
g) Guaranteed 99.9% uptime,
h) Superior speed performance,
i) Easy payment options [All Credit Cards, Netbanking, Indian Bank including PayTm is accepted],
j) Powerful control panel (cPanel),
k) The latest tech and custom-built technology,
l) Drag and Drop website builder,
m) 1 click installer,
n) FREE lifetime SSL certificate, &
o) The greatest multilingual Customer Support team, available 24/7.
Cons of Hostinger:
So, What are the cons of Hostinger?
a) Live support only accessible after login,
b) No traditional Cpanel [However their proprietary HPanel is super easy to use],
c) Lack of phone support &
d) Dedicated Server Hosting not available
---
Our Verdict : Outcome of Hostinger India Review 2023
Our Hostinger India Review clearly votes in favor of the company. Hostinger India is without any doubt – one of the Fastest Web Hosting which is Affordable too. All plans [Shared, Cloud and VPS] of Hostinger are suitable for Indian customers.
For bloggers, we also suggest checking out Jarvis Free Trial and ShortlyAI Free trial to get free content for your website.
---
Alternatives of Hostinger India [Hostinger.IN]
Our Hostinger.in review recommends Hostinger for its power-packed Litespeed servers at affordable rates. Still, We have identified Best Hostinger Alternative [Budget Hosts] –
a) GreenGeeks
b) HostingRaja
d) Namecheap [Check Namecheap Review and Namecheap Black Friday Deals], and
e) Bluehost India [Check Bluehost India Review, Bluehost Coupons]
f) FastComet
---
FAQs about Hostinger India
Hostinger is the best hosting in the world that is affordable and reliable. We call them best because of beginner-friendly configuration, speed and quick service.
How Good is Hostinger?
Hostinger offers excellent hosting with affordable pricing and great features. Free SSL, Free Domain, Cloudflare Integration, and superb customer service as per the plans. Upgrading the hosting plan is super easy as you can move your websites from shared to the cloud without downtime.
Is Hostinger Reliable?
Yes, Hostinger is a reliable host, especially for new websites, blogs and WordPress users. It offers 99.99% uptime with excellent customer service.
Which is better, Godaddy or Hostinger?
Depending upon the requirements and budget you can choose the one for you. In terms of features, affordability and customer service, Hostinger is better..
Is Hostinger Better than Bluehost?
No doubt Bluehost is a good hosting provider but if you are looking for an affordable host, Hostinger is good for you.
Is Hostinger Good for WordPress?
Installing WordPress is super easy with Hostinger. Just one click and you can install WordPress CMS. Hostinger servers are highly optimized for WordPress.
Is Hostinger Good in India?
Yes, We have used it personally and came to the conclusion that it meets all the requirements expected from an Indian Hosting.
Why is Hostinger so Cheap?
Hostinger offers its products starting at Just ₹79 per month. Hostinger is cheap because of the scale it operates at and its Pricing Strategy.
---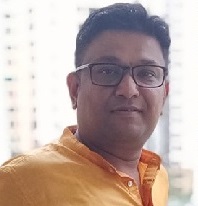 Seasoned Professional with 15 years of experience in Sales and Marketing. Entrepreneur, Consultant and Blogger helping people earn through jobs and blogging. Experienced Hosting Reviewer who likes to collect detailed info about existing players and share it with my audience. Previously worked with leading Banks and Telecom Companies.
I completed my Masters in Management with specialization in Finance and Marketing.
Visit our Hosting Review and Blogging Guide for more interesting articles.