Have you read about the unexpected event that even Twitter failed to predict?
Confused? Well, here is a new super social media platform that has similar features of Twitter- It's all about Instagram Threads!
This fascinating new feature is trending online, featuring a black background with a thread logo.
While some users are enthusiastic and actively using it, others may be less enthusiastic for understandable reasons. But there's no denying that Threads is upending the internet landscape.
We have something new!
Meta's Fearless Innovation
Meta, formerly known as Facebook, is eager to adopt novel concepts, even if others dismiss them as imitations.
Instagram introduced the concept of "Stories" in 2016, comparable to Snapchat's feature that allows users to post experiences that disappear after 24 hours.
Later, they aimed for TikTok's success by launching Reels, a fun method to make and share short films.
Then came Threads, a platform with intelligent capabilities that use algorithms to enhance interactions and personalise content.
Meta continues to innovate despite opposition, altering the social media landscape and paving the way for even more interesting developments. Their willingness to test out novel ideas demonstrates how they are constantly at the top of innovation, making online platforms even more enjoyable and interesting for everyone.
Instagram Threads Statistics Overview
| | |
| --- | --- |
| Owned By | Meta Platforms, Inc. |
| Headquarters | California, U.S. |
| Type of Platform | Social Networking |
| Date of Release | July 5, 2023 |
| User Base | 150+ million |
| Daily Active Users | 23.6 million |
Treads Stats & Interesting Facts
Within five days of its launch, Instagram Threads drew over 100 million sign-ups.
Over 150 million individuals are thought to use the Threads app.
Due to privacy-related concerns, the EU area is the only location where the app is unavailable.
Users published 95 million Threads and 190 million interactions just over 24 hours after its inception.
Instagram postings can contain up to five hundred text characters, links, images, and 5-minute-long videos.
Instagram has introduced Threads as a new platform for in-the-moment updates and open dialogue.
Instagram Threads' main flaw is that users must also remove their Instagram accounts to cancel their Threads accounts.
Another Interesting Fact
Instagram has attempted to create an app named Threads before. A camera-focused messenger called Threads was introduced in 2019 as a way to remain in touch with pals. It was Snapchat's turn back then, and now it's Twitter.
Threads User Count 2023: A High Rise in Popularity
With the launch of Meta's Threads app in 2023, the social media industry witnessed an astonishing event. The app reacted tremendously immediately after its debut, resulting in over 10 million sign-ups!
This quick adoption took everyone aback, even Meta's co-founder Mark Zuckerberg, who wrote a post expressing his amazement.
The enthusiasm didn't stop there, and by the conclusion of its first week, Threads had amassed an amazing 100 million members! This brand-new communication platform, which prioritized tight relationships and individualized experiences, looked to be the rage around the globe.
But instead of stopping at 100 million users, Threads continued to gather pace and surpassed all predictions in the second week by reaching a startling 150 million! This growth was made even more amazing because it was mostly generated organically, showing that users were attracted to the app's distinctive features and cozy environment.
The sheer size of Threads' user base astounded the social media world, demonstrating the limitless potential of a platform that connects with its users. With its explosive growth in popularity, Threads proved the value of creativity and genuine relationships in the digital era.
As Threads' user base grows, one thing is certain: it has emerged as a formidable force changing how people communicate and interact in the broad realm of social media. Whether it's a rapid camera function that captures fleeting moments or the personalized touch of algorithmic material, Threads has unquestionably connected millions of people, delivering a feeling of connection and genuineness to the online world.
| | |
| --- | --- |
| Timeline | Threads User Count |
| July 5, 2023 (2 hours) | 2 million |
| July 5, 2023 (7 hours) | 10 million |
| July 6, 2023 (24 hours) | 30 million |
| July 10, 2023 (5 days) | 100 million |
Another well-known fact: Threads surged to stardom faster than famous names such as ChatGPT, TikTok, and Instagram! Isn't it incredible?
In a short time, it became a user favorite. How did that happen? What is so unique about Threads? Let's explore and learn what makes Threads unique and so endearing! 
Threads vs Twitter: A Different Feed Approach
Users are shown posts in different ways on Threads and Twitter. You receive several feeds on Twitter, such as "For You" and "Following." However, Threads operates quite differently. You only receive one feed, in which both popular posts and stuff from your followers are shown. The main drawback is that you can't view messages from people you like on Threads. Therefore, it differs from the way Twitter displays posts. Who knows, though—possibly Threads may evolve in the years to come to give consumers additional choices!
Depending on your desire, Twitter allows you to select an ordered or algorithm-based feed. Threads, on the contrary hand, take a different tack. Instead of allowing users to select a chronological feed, it randomly generates one and displays content in any order, surprising them. Thus, although Twitter gives you more influence over how you view postings, Threads provides a fun and surprising experience. Each platform offers several methods to interact and participate in the dynamic world of social media, each with its special charm.
Threads Active Users
On July 7, 2023, Threads arrived on the scene and instantly became a sensation. It has a staggering 49 million active users every day on Android just two days after launch! People were overjoyed to have such a warm and intimate connection with their little group.
However, Threads took a turn, just as on any roller coaster. The number of users actively using the system decreased after just one week, falling to 23.6 million on July 14, 2023. Some people were unsure what would happen to Threads since the enthusiasm had somewhat subsided.
But wait, the narrative doesn't stop there!
According to research, Threads is still very much in the game. In fact, according to analysts, it's preparing to make a strong comeback. They forecast that Threads would reach approximately 200 million active users daily within two years!
Isn't it amazing? Even while Threads has seen several highs and lows, it is evident that its allure and ability to unite people make them difficult to resist. So, watch out because Threads is on a fantastic voyage, and who knows what fun surprises it may encounter!
But guess what, Threads attracted a whopping 100 million users just five days after launch! The fastest app to ever hit that significant milestone outpaced all others. People couldn't resist the cozy enchantment of its communication! With its unique qualities and close-knit atmosphere, Threads quickly gained popularity. 
So make sure to try Threads! Participate in the excitement and participate in this fascinating and rapidly expanding app!
Instagram Threads Revenue
Not only is Threads entertaining, but its revenue also makes Meta, the entity behind Instagram!
Threads will significantly increase Meta's income! The anticipated income for Threads by the year 2026 is an astounding $11.3 billion! That's like having a money-filled treasure trove, right?
Threads is quickly changing the Metaverse. This cosy software is so well-liked by users that it's significantly altering the business's financial situation. Meta is becoming more and more potent with the success of Threads, like a superhero given superpowers!
Remember that each time you use Threads, you're not just having fun and interacting with your close friends—you're also helping support Meta on their amazing adventure. It's incredible how a tiny application like Threads can have such a significant effect.
Who would have imagined that a straightforward concept could develop into something unique and successful?
Let's continue promoting Threads and showing our support for this fantastic software! Not only is Threads improving our quality of life, but it is also advancing Meta. So continue utilising Threads and taking part in its fantastic tale! We're building a world of warm relationships and joy together!
| | |
| --- | --- |
| Year | Revenue |
| 2023 | $0.8 billion |
| 2024 | $4.5 billion |
| 2025 | $8 billion |
| 2026 | $11.3 billion |
Threads vs Other Social Media Platforms
Threads is like a warm area where you may connect with people in your immediate circle.
How does Threads differ from other popular social media sites such as Twitter, Facebook, or Instagram?
| | |
| --- | --- |
| Thread | Other Social Media Platforms |
| Threads offers you a more private and intimate setting | In contrast to Twitter, which might seem like a quick-fire world of brief updates |
| Genuine friendships and real conversations are more important in Threads. | Other Platforms like Twitter is more abut sharing crisp piece of information. |
| Threads also have a more simplified focus than Facebook and Instagram. | People are still learning the other social media platforms. |
Despite not being as popular as other platforms (yet! ), Threads is building a name for itself. Why not give it a shot and see how it works with your social media life?
You could possibly discover that Threads enhances the warmth and connection you feel in your online environment!
Threads Logo: What Does it Mean?
Let's discuss the meaning behind the incredibly adorable Threads logo!
Have you ever noticed how similar it is to the "@" symbol? That is the one we employ when mentioning a person's username on social media, yes! Threads picked this amiable emblem to symbolize their software and make it simple to link with our close circle.
The intriguing part comes next, though! Some creative people have proposed many concepts for the logo on social media. Some claim it resembles the Tamil language's unique letter called " (Ku). Not bad, huh? Some people say it looks like an ear! Can you make out the similarities?
The Threads logo's appeal lies in its function as a personal secret code for each viewer. It's enjoyable to solve, like a puzzle! What's even better, though? Like how comfortable it is to speak with our besties, the logo gives the app a dash of charm.
Thread is where we may have pleasant chats with our favorite people because its emblem represents friendship and kindness. 
So you will be aware of the history of that adorable tiny logo whenever you use Threads. It is a wonderful way to remind ourselves of all our bonds with our friends, whether nearby or far away.
Final Take
Instagram Threads has made a splash in social media, and there is still so much more to come! After only a couple of days of release, Threads has already generated great buzz! And what about that? Twitter continues to buzz, suggesting even more intriguing events to investigate.
Threads from Meta may be the ideal choice to compete directly with Twitter, as many people think. It's comparable to a titanic war!
We hope you liked reading the amazing statistics and information regarding Instagram Threads. This recently introduced feature is already generating buzz, and as it expands, we'll be certain to keep you informed with the most recent statistics.
Happy connecting and creating wonderful memories with Threads!!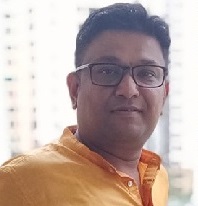 Seasoned Professional with 15 years of experience in Sales and Marketing. Entrepreneur, Consultant and Blogger helping people earn through jobs and blogging. Experienced Hosting Reviewer who likes to collect detailed info about existing players and share it with my audience. Previously worked with leading Banks and Telecom Companies.
I completed my Masters in Management with specialization in Finance and Marketing.
Visit our Hosting Review and Blogging Guide for more interesting articles.