Did you know that traditional paper resumes might not be enough to make you stand out in the competitive job market? Employers are increasingly relying on digital platforms to find candidates, making an online presence essential for job seekers like you.
But here's the unexpected part: building a resume website is the key to boosting your chances of landing your dream job.
Picture having your personalized online CV, showcasing not just your qualifications, but also your creativity and uniqueness.
It sets you apart from ordinary resumes! With a resume website, you leave a lasting impression on potential employers, leaving them eager to know more about you.
Creating a Resume Website
| | |
| --- | --- |
| Pros | Cons |
| Increased Online Visibility | Technical Skills Required |
| Showcase Creativity and Uniqueness | Time-Consuming |
| Comprehensive Presentation | Costs |
| Easy Access for Employers | Privacy Concerns |
| Stand Out from the Competition | Maintenance Effort |
| Personal Branding | Compatibility with Employers |
| Flexibility | Limited Reach |
Consider the pros and cons to make an informed decision about creating a resume website that effectively communicates your professional identity and leaves a lasting impression on potential employers.
Building Your Resume Website
Now that you understand the importance of having an online resume website, along with its pros and cons, let's dive into the step-by-step process of creating one.
Choose the Right Approach for You
Before diving into the technicalities, determine the approach that suits you best. Each approach has its advantages and challenges:
Resume Website Template
For those with basic web design knowledge, using pre-designed resume website templates can save time while offering customization options. Numerous website builders and content management systems (CMS) offer templates explicitly tailored for presenting professional portfolios and CVs.
Whether you're in any field, having an operational and visually appealing resume website is indispensable. Fortunately, plenty of free and professional templates are available online, equipped with all the elements needed to present yourself impressively.
Choose your favorite template, customize it to your satisfaction, and showcase your professional identity in a standout online CV that sets you apart in the competitive job market.
Resume Website Builder
Building a resume website is made easy with a static website builder that offers drag-and-drop features and user-friendly templates. Even without coding knowledge, you can create an appealing and functional website that showcases your skills and achievements effectively.
Website builders are cost-effective, saving you from hiring a web developer or learning complex markup languages. They streamline the process, allowing you to create a resume website quickly.
Integrated hosting services, like Hostinger, handle technical aspects, and built-in analytics tools provide valuable insights to optimize your website's performance. With a website builder, you can effortlessly present your professional identity and stand out in the competitive job market.
No matter which choice you make, it's crucial to ensure your website is mobile-friendly to reach a wider audience. With the growing number of users accessing the internet via mobile devices, mobile-friendliness is essential.
Select a Memorable Domain Name
Selecting the right domain name is a vital aspect of personal branding. It serves as your website's address and is what users will type in to access your online resume. To keep it relevant and straightforward, consider using your name as the domain, like "JohnDoe.com" or "JaneSmithCV.com."
If your name is unavailable, add a unique identifier such as your profession or location, such as "JohnDoeDesigner.com" or "JaneSmithMarketing.com." Owning your domain name enhances credibility and professionalism in your online presence.
Optimize Your Website Design
The design of your resume website should be visually appealing and easy to navigate. Consider the following points when deciding on the design:
Single-Page vs. Multi-Page
When creating your resume website, choose between a single-page design for simplicity and quick access to information, or a multipage design for a more comprehensive presentation.
The single-page design provides a straightforward format, while the multipage design allows dedicated sections for work experience, education, skills, portfolio, and testimonials. Select the best fit to effectively showcase your professional identity and leave a lasting impression on potential employers.
Professional Photo
Include a high-quality, professional headshot on your resume website to portray yourself positively and approachable. A great headshot can leave a lasting impression on potential employers and humanize your online presence, making it easier for visitors to connect with you.
Ensure the picture is recent and reflects your everyday appearance, striking the right balance between friendly and serious. Consider hiring a professional photographer for natural and approachable headshots, as it's an investment that pays off in the long run.
When it comes to the placement of your picture on your personal website, it's best to position it above the fold. Why? Because visitors should grasp the essence of your website within seconds of landing on it.
That said, you have the flexibility to choose the dimensions and exact location of your picture. Unlike printed CVs, there's no requirement for your square picture to be placed solely on the top left-hand side of your resume.
Section Organization
Structure your website into meaningful sections, including "About Me," "Portfolio," "Testimonials," "Skills," "Work Experience," and "Contact." Each segment should have a distinct purpose and work together to highlight your abilities and accomplishments.
Ensure your navigation menu is clear and user-friendly, allowing visitors to easily locate the information they seek.
User-Friendly Interface
Create an intuitive and user-friendly user interface that avoids clutter and excessive distractions. Opt for a consistent color scheme and typography to maintain a professional and cohesive appearance.
Keep the focus on the main content to enhance user experience and engagement.
Craft Compelling Content
When creating your resume website, pay close attention to the content you include. It should be well-crafted, engaging, and relevant to your target audience. Each section plays a crucial role in showcasing your professional identity, achievements, and skills.
To ensure a standout presence in the job market and increase your chances of landing your dream job, follow the tips on ResumeKit article to find out how to write a resume for your online platform.
About Me
In the "About Me" section, take the opportunity to share your passion for your profession, along with your educational background and relevant certifications. Be creative in presenting your experiences and highlighting significant projects you've worked on.
This section allows you to showcase your personality, work ethic, and values, so embrace authenticity and let your true self shine through.
Portfolio
Showcase your work samples by providing visual representations or links to completed projects.
Utilize multimedia elements effectively to demonstrate your skills, making this section especially crucial for visual artists, photographers, designers, and creative professionals.
Don't forget to give detailed descriptions and context for each selected project, offering visitors a deeper understanding of your expertise.
Testimonials
Enhance your credibility by requesting testimonials and recommendations from colleagues, managers, or mentors. Including these reviews on your website gives potential employers valuable insights into your work ethic and professional conduct, adding weight to your qualifications.
Work Experience and Education
Provide detailed information about your work experience and educational background, ensuring you highlight key achievements and responsibilities with concise language and bullet points.
Consider using a visually appealing timeline to organize and present your experience in a clean and organized manner.
Skills and Expertise
Create a dedicated section to list your skills and areas of expertise, categorizing them to improve accessibility. Utilize relevant keywords for your industry and desired job position to optimize the content for search engines.
Highlight proficiency in computer systems, foreign languages, and other essential skills not mentioned elsewhere in your online resume.
Contact Information
Make your contact details easily accessible in the footer of your website to ensure potential employers can reach you effortlessly.
Avoid frustrating site visitors by making them search for your contact info, and follow the good practice of adding essential details to the footer to enhance your chances of landing job opportunities.
Implement SEO Optimization
Securing a higher rank for your resume website on search engine result pages is essential, and that's where Search Engine Optimization (SEO) comes into the picture. SEO involves optimizing your site to enhance its visibility to search engines, increasing exposure and the likelihood of potential recruiters discovering your website.
Don't feel overwhelmed by the idea of SEO. It simply means taking measures to improve your site's position in search engine results.
As you create your resume website, you can easily implement a few effective strategies to boost your ranking. Selecting an appropriate domain name and strategically using relevant keywords throughout your website are essential steps in this process.
To make things even simpler, Wix provides a user-friendly and free solution known as Wix SEO Wiz.
This powerful tool generates a personalized plan, guiding you through all the necessary optimization steps to enhance your online presence and increase your chances of being found by prospective employers. With Wix SEO Wiz, you can take full control of your website's SEO and ensure it receives the attention it deserves.
Incorporate Your Social Media Presence
Link your relevant social media profiles to your resume website to optimize your online presence and reinforce your personal brand. Ensure your LinkedIn profile is up-to-date and aligned with your website content, and consider linking to other professional portfolio sites like Behance or GitHub that showcase your work and skills.
If you use other social media platforms professionally, and they align with your industry and personal branding, include links to them as well.
Regularly Update and Monitor
Regularly update your resume website with new achievements and projects to show that you are actively seeking opportunities. Consider adding a blog or news section to share insights and updates about your professional journey, showcasing your expertise and passion.
Use website analytics tools to track visitor traffic and optimize your site for better engagement. Additionally, perform routine checks for broken links and promptly fix them to maintain a seamless user experience.
Conclusion
To sum up, establishing a compelling resume website is a strategic move to elevate your personal branding and gain a competitive advantage in the job market. By adhering to the step-by-step guide outlined in this article and implementing SEO optimization techniques, you can construct an impressive online CV platform that leaves a lasting impression on potential employers.
Ensure your website content remains relevant and engaging, while regularly updating it to showcase your latest achievements and skills. A well-crafted resume website will serve as a game-changer in your job search journey, positioning you as a top-notch candidate in your field. Best of luck as you embark on creating an exceptional resume website that propels you toward landing your dream job!
Also check: How to start a news website, How to start a mom website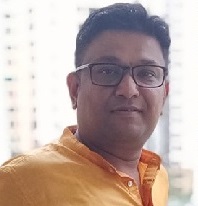 Seasoned Professional with 15 years of experience in Sales and Marketing. Entrepreneur, Consultant and Blogger helping people earn through jobs and blogging. Experienced Hosting Reviewer who likes to collect detailed info about existing players and share it with my audience. Previously worked with leading Banks and Telecom Companies.
I completed my Masters in Management with specialization in Finance and Marketing.
Visit our Hosting Review and Blogging Guide for more interesting articles.