Welcome to the most Comprehensive and Detailed Guide about "Personal Website" in 2020. Learn to create your own Personal Website easily. Step by Step Guide to help you build beautiful Personal Website. Find 20 best Personal Websites which are popular and inspirational. No only this, We have also compiled a small list of Platforms where you can launch your personal website or blog quickly. We also have some tips to enhance the speed of your website and keep it safe from malware etc.
(Updated 9 May)
How to Create a Personal Website?

Personal Website Themes and Designs Ideas for Professional Look 

20 Best Examples of Personal Websites which are Popular

Tips to create Personal Websites quickly and efficiently

Bonus : How to Monetize and Promote your Personal Website?
What is a Personal Website?
A Personal Website or Web pages are basically those which doesn't belong to any company or Institution. Rather a Personal Website is built by Individuals to share the information or content with general public or followers. You are all free to share whatever content you like with your audience, it may be text, image or even a video.
With the help of your Personal Website, you can share about yourself, your achievements, your plans, your skills and much more. You can also establish yourself as a brand through your personal website.
Personal Website is often termed as Personal Blog if it is updated regularly and new posts are published frequently. If you wish to promote yourself as brand and earn with it, Start a Blog today quickly. We have created a separate tutorial at Detailed Blogging Guide section to help you get online quickly. In case you are in Dilemma about blogging, checkout our special guide to help – To Blog or Not to Blog.
Types of Personal Website
Depending upon the purpose, we usually have 5 types of Personal Website which are as follows – 
Personal Blog,
Individual Portfolio
Resume
Personal Brand
Individual Online Shop
In next step, we will discuss the steps to create your personal website with examples. 
Check Availability of Domain Name
Domain name is the Web Address of your personal website. For example, if your name is Andrews Jacob and you want your Personal Website name as – WWW.ANDREWSJACOB.COM, Here, ANDREWSJACOB.COM is your Domain Name.
TIP- In case the name is not available, check with different extention, like .NET, .IN, .XYZ etc in place of .COM . Also, you can add words like- a, the, best, your etc and check availability again. 
How to Create a Personal Website
This Guide will help you to Create Personal Website in 3 Easy Steps. It will only take 15-30 minutes to launch your website. 
Let us quickly discuss the Tools required for Personal Website – 
a) Domain – As explained above, it is your Personal Website name like – www.yourname.com or www.YourBusinessName.com . Get your Domain at just $1.99- Here 
b) Web Hosting – Web Hosting is a server space you buy on rent to store your website files. We have chosen InterServer for you. Read Detailed InterServer Review for more all features. Click on these links, select your tenure, choose domain name, fill in few details and Pay the amount. It will be activated instantly and you are all set.
c) WordPress – Once you have purchased the Hosting, from the Dashboard, you will get an option to install WordPress in just one click. Simply Install it and Boom. All set, You website is ready and you can now add Posts and Pages with the help of Image below.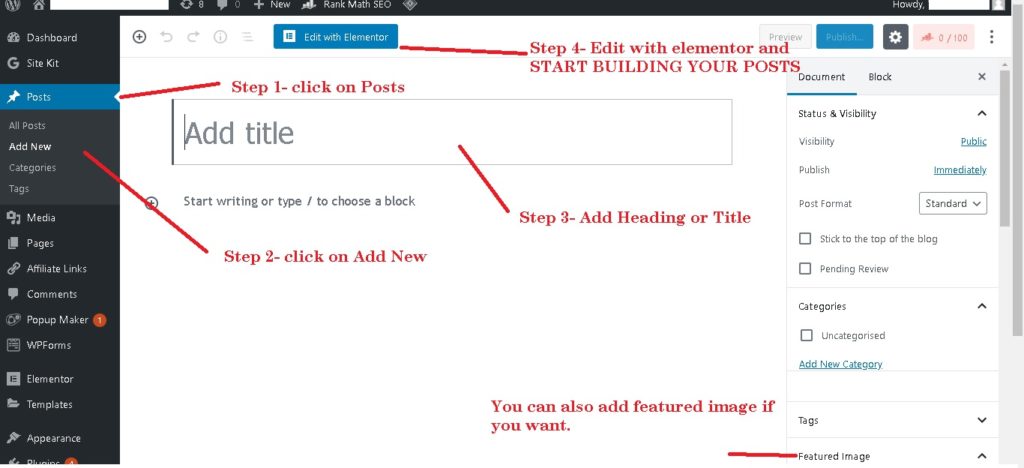 In simple words – You can setup your first Personal Website in just 30 minutes. Just buy a domain and hosting from InterServer and Install WordPress. Their Customer Service is excellent and can help you 24×7 through live chat and email support. You can comment and ask for help in case you have any doubts. 
Currently (the day article is published) they are also offering Free Hacking Protection which no one else is giving. You get unlimited websites hosting, Business Emails, Backups and a lot more. (Refer InterServer Hosting Review)
Once WordPress is Installed, you can easily start publishing your posts and it is like MS Word where you just need to click and type. You can add images and videos also where ever you want. Once it is ready, click Publish and see the changes online. 🙂
20 Best Examples of Personal Websites which are Popular and will Inspire you
We have researched and compiled some of the Best Personal Websites which are extremely popular and inspirational. These 20 examples of Personal Websites will surely help you understand the needs and importance of your own personal web pages.
#2 – Sarah Li Chang– Example of a minimalist Personal Website where personal Information and Portfolios are shared.
#4 – Pascal Van Gamer– Another example of Beautiful Personal Website created for Portfolio and Interactive Resume!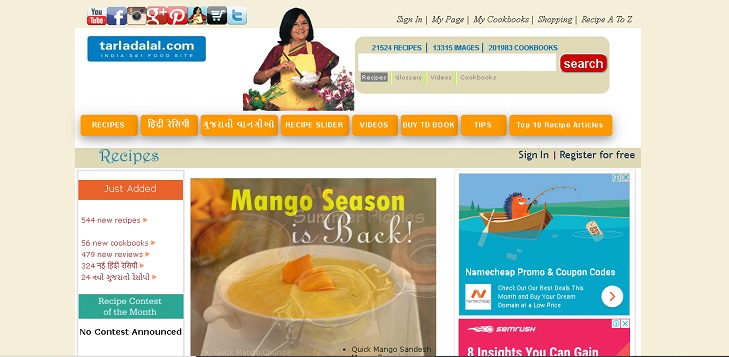 Frequently asked questions
Most frequent questions and answers
How to Design and Create Personal Website ?
In this guide, we have explained the quick and easy way to create your first Personal Website with WordPress. In this guide, you will get to know best Domain registrars and Hosting Providers offering Free Website Builders to create Personal Website. Get Free Domain for one year. 
Who Should have a Personal Website?
Everyone who is interested in blogging, sales, affiliate marketing, display of services, create personal portfolio must have a Personal Website. Infact students and jobseekers are also creating Resumes in form of Personal Website.  
Why you need a Personal Website?
You build your name by showcasing your skills, services, expertise or profession to the world. Your personal website connects you easily with the world. Connect with your audience and engage with millions through your Personal Website. Your Personal Website or Blog connects you with your customers as they visit to explore them.
You may be a blogger, SEO Expert, a Photographer, Wedding Planner, Dentist or even a student, Personal Website is for everyone.
Which is the best platform for Personal Website?
There are many platforms where you can build your Personal Website. We recommend WordPress as its super easy and free. For this reason, approx 96% of Personal Blogs are on WordPress in USA as per the study. 
Why Personal Website is important?
Almost everyone is connected to the Internet today through social media or personal website. 
Personal Website is important because it helps you to engage with your audience, followers and customers easily which ultimately helps you emerge as a brand.
Do I need a Personal Website?
If you are the one who loves sharing information about yourself, your skills, your profession, you definitely need a website. 
You need personal website as it helps you to create your pages and articles which your audience can read. It helps your audience updated about you and know more about you.