Don't know How to Host a Website? Don't Worry, this article will help you host your own website in 3 Steps.
We will share Free and Paid Domain or Website Hosting Alternatives to launch your site in just 5 minutes. Web Development today is a cakewalk with various content management tools like WordPress and Blogspot.
In this detailed guide, we will introduce WordPress, Blogspot, and Website Builders to create even more beautiful sites. Easy DIY methods to take your business, profession, or profile online.
[Visit our use of Blogging for business article]
How to Prepare yourself before Hosting a Website? The Prerequisites
So, before you are ready to launch your business or personal website, you need to be ready with few things. There are few prerequisites so as to avoid any last-minute hurdle in website hosting.
What do you need to be prepared with before you go for hosting a site?
Let's have a look at important factors to consider prior to the launch of the website –
a) Purpose – Your website should have a purpose like a professional portfolio, a resume, a product showcase, or just a personal website.
b) Domain Name or Website name – Now when you know the purpose, be ready with a few Website Name Ideas that are innovative and catchy.
c) Resources and Features – Now note down the requirement of features like Email hosting, SSL, Website builder, or CMS like WordPress, eCommerce tools and Backup facility, etc.
d) Choose your Website Type – Websites are basically of two types- Static and Dynamic.
A static website can be a simple two-three pager website that is not updated frequently. Usually, a Static website will have basic pages like About Us, Contact, Services, etc.
A dynamic website on other hand is a frequently updated site that needs multiple resources, scripts and content. An eCommerce website or a Business website are few examples of dynamic websites were there is no limit of pages and the information or design needs to be changed regularly.
e) Budget – Now as per the requirements, we would like you to be prepared with a Budget. Of course, a website can be launched for free, but advanced features like professional email, backup, and site builders will not be available.
We would rather suggest you start with cheap web hosts so as to get the best uptime and speed. However, If you are okay with basic features and no customer service is required, Free web hosting will also work.
3 Steps to Host a Website
Now when with the help of your above suggestion, you have prepared yourself with everything required to go online, Now it is the perfect time to move ahead.
We have outlined 3 simple and easy steps required to host a website that looks professional [Considering you are a beginner, we have shared easy methods] –
Book a Domain
Choose a Web Host
Install CMS or Website Builder
Now we will discuss them briefly and step by step.
#1- Book a Domain
The first and foremost step helpful in launching a website is to book a Domain name. If you are not sure about this term, read our detailed guide on – What is Domain Name.
In a Nutshell, Domain name is your online identity. Every Domain name is unique and can be registered only once at a time.
With the help of the tool suggested above, you would have already identified the catchy website name.
Now, We would suggest you choose between GoDaddy or Namecheap as they are the world's renowned domain registrars.
For GoDaddy, Visit this link and apply coupon – "CJC99COM" to avail domain at 50% discount.
Namecheap offers Free Domain with shared hosting. Get it here.
How to get a Free Domain?
This is a limited time opportunity with few web hosting. You can get Free Domain with web hosting plans saving almost $10-$15 for a year.
We have discussed it in detail in Step #2.
#2- Choose a Web Host
Web hosting provides you servers to store website files and makes them available to visitors as and when requested.
You can choose between Linux Server or Windows Server to host a website. If it is on WordPress, we suggest you choose WordPress hosting.
Further, You will have to choose between-
Shared Hosting – Good for Low traffic and entry-level websites.
Cloud Hosting – Good for Medium to High traffic sites where dedicated resources are required.
VPS Hosting – Fulfills the requirement to host on a virtual server with preallocated resources. Good for professionals but not beginners.
Dedicated Server – Excellent hosting for high traffic websites where costing is not an issue. The entire server is at your disposal and offers great speed with excellent uptime.
What are some Recommended Web Hosting Providers?
Now, We will recommend the best web hosting to launch your own website.
For Affordable Paid Options, we will recommend – GreenGeeks and HostArmada as they are cheap and reliable hosting providers. You get Free Domain also.
Recommended Free Web Hosting – If you are not looking for extra features like Free Domain, Speed, and Uptime, you can choose – 000Webhost. Just for the information, 000Webhost's parent company Hostinger offers web hosting for as low as $.99.
For a Website with limited features – Google's Blogger.com is recommended. But you don't get any help or customer service there.
Problems with Free hosting solutions are speed, uptime, features, and customer support. You get non of them when you really need it.
So, basis the suggestion and options we have discussed, now its easy for you to quickly book a web hosting plan for you.
Next, the final step is to install CM or Website builder and publish it.
#3- Install CMS or Website Builder
Once you are done with Domain and Hosting booking, now is the time to leap towards the final step.
Visit your dashboard and Install CMS like WordPress or a Gator/Zyro website Builder. We strongly recommend WordPress as it gives unlimited options to scale the website.
Our recommended hosting above will one just one-click WordPress Install. GreenGeeks and HostArmada will even offer you the CMS installation service free of cost. Just log a ticket and request them to install and setup WordPress for you.
Congratulations, you are all set to host a website now. Once the CMS like WordPress or a Website builder is activated, start adding posts and pages and click PUBLISH. Your website will be live and can be accessed online now. Check our website hosting cost.
What's Next?
Now when your website is published you must also consider following points –
Configure SSL to make it more secure [Letsencrypt SSL is free].
Create Sitemap and submit to search engines like Google and Bing
Connect your social pages like Facebook, Twitter, and Pinterest Profiles.
Use Cloudflare Free CDN to make it faster and secure.
Monitor the Uptime by using services like Uptime Robot.
Use tools like Google PageSpeed Insight and check the suggestions to improve pages.
You just need a content after this and using the AI tools like Jasper AI, Rytr and Article Forge, you can get them with ease.
Features of a Good Web Hosting
We discussed few hosting providers above and tried to help you choose the best one.
But what are the features of a Good Web Host?
A good and reliable hosting provider will have following features –
Free SSL certificate
Free Domain
Unlimited Bandwidth
Malware Scanning
Backup facility
SSD Storage
99.99% Uptime [100% is the best but practically not possible]
CDN integration
Easy Scalability
While all of them are must but the features are not to this list.
How much does is cost to Host a Website?
Hosting a website is not a costly affair any more.
You get Free Web hosting with companies like 000Webhost and Profreehost.
For best results, start with affordable hosting plans that will cost you around $2.5 per month including everything.
Free Vs Paid Website Hosting Solutions
We have suggested a step-by-step process for website hosting above. We also suggested our recommendation on Free and Paid web hosts well within the budget.
We will now further deep dive and understand the difference between Free and Paid Website hosting solutions.
| Features | Free Hosting | Paid Hosting |
| --- | --- | --- |
| Customer Service | No | Yes [24×7] |
| Uptime | Unstable | Stable [99.9% above] |
| Speed | Slow | Fast |
| Disk Space | Limited | 20 GB – Unlimited |
| Bandwidth | Limited | Generally Unlimited |
| Backup | No | Yes [Daily and Weekly as per the plan] |
| Email Hosting | No | Yes, Free |
| SSL | Free | Free |
| Security | Limited | Monitored |
| Free Domain | No | Yes |
While Free Web Hosting like 000webhost and Profreehost are available, we still don't recommend them as they are not at all reliable. Students, developers, and short term project owners may find them useful.
If you are planning to create a Professional Website, go for paid options.
We are listing below few popular web hosts for static websites as well as dynamic website –
Best Hosting Providers for Websites [Paid]
Our Recommended best web hosting providers to host a website are listed below –
Please note that the above-mentioned hosting providers are offering the best uptime and you get free SSL and domain. All of them are affordable and reliable for new websites.
Free Hosting Providers for Websites
If the project is a serious business affair or a matter of reputation, we would recommend choosing paid hosts mentioned above.
But still, if the uptime and performance are not a matter of concern, you can choose below mentioned Free Hosts for your website. They are still better than other competitors.
Alternatively, you can also choose Amazon AWS free tier program but again, it comes with lots of restrictions like bandwidth and storage.
How to Secure your Website?
For the security of the website, you should take regular backups and can also subscribe to services like Malcare or Sucuri.
How to increase the speed of your Website?
To increase the speed of your website, you should try to:
Keep the page size as low as possible
Reduce the number of requests
Optimize images
Use CDN
Check all the pages on Google Pagespeed Insight and follow the suggestions.
Use light weight themes like GeneratePress.
How to Submit the website with Search Engines?
Website should be submitted to search engines like Google, Bing, Yandex and various others.
For example, You need to login to Google Search Console and submit your site there. For search engines to crawl your site on a daily basis, remember to submit your sitemap as well.
Use SEO plugins like Rank Math that helps you with all these basic tasks.
FAQs: Website Hosting Process
Can I host my own website with my own computer?
Yes, It is possible to host and start a website on your own computer. For this you need to configure your computer as a server through software. Ensure to have Uninterrupted Internet with the help of supporting ISP.
How can I host my website for free?
There are various methods but we recommend either Google's Blogger [Blogspot] or 000WebHost to launch website for free.
Conclusion: How to Host a Website
To host as website, you need a domain and a web hosting. First choose your domain name for your website. Plan a hosting type and choose a best web hosting services that is well with in your budget.
A website also needs excellent content that is free from error, and for that, Grammarly can be downloaded and used.
Finally, install either a website builder or a CMS like WordPress.
Congrats, you are now ready to host a website.
To choose a right web host, don't forget to read our chart of web hosting comparison.
Latest Post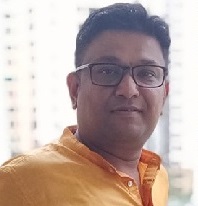 Seasoned Professional with 15 years of experience in Sales and Marketing. Entrepreneur, Consultant and Blogger helping people earn through jobs and blogging. Experienced Hosting Reviewer who likes to collect detailed info about existing players and share it with my audience. Previously worked with leading Banks and Telecom Companies.
I completed my Masters in Management with specialization in Finance and Marketing.
Visit our Hosting Review and Blogging Guide for more interesting articles.