Are you interested in Hosting a Website and confused about the amount you need to build and host it? Don't worry, We have done the hard work for you. Here in this article, we will discuss the cost of hosting a website.
A minimum website hosting cost you incur monthly or annually depends upon several factors. For example, factors like Shared Hosting, a VPS or Dedicated Server, Domain, and other features like SSL, Backup, etc will impact your cost.
Your website hosting cost can go up from $1 per month to $100 per year that actually depends upon your needs.
By doing good research and with the experience of 4 years in blogging, we will tell you the reasons that actually bring your hosting cost expensive.
Here in this article, we will discuss the average cost of hosting a website, a quick comparison with the cost of different hosting providers, tips that can help you to save your money, and the top best platforms where you can host your website.
We have covered almost all the topics that can help you to control the cost of building a website.
What you will get in this Article?
Cost Centers to Host a Website
These are some common needs and requirements of a website that definitely increases your cost of hosting, let's have a quick look at this.
Domain
Server Cost
SSL
Email – Addon
External Plugins and Themes [Optional]
CDN [Optional]
Before discussing these topics in detail, let us tell you What is Web Hosting because you should first know that. This will be helpful to understand the terms better as we discussed them below.
What is Web-Hosting?
Web Hosting is a service that allows the user and firms/organizations to make their website or Web Pages accessible by the world via the World Wide Web.
It stores the files used to create your website and serves them to browsers as and when requested. In a nutshell, Web hosting means getting a server on rent to store your web pages.
As you know, Your website is a collection of different types of files and a database. Be it HTML files, Java or CSS files, Images and Videos, all of them needs to be stored somewhere which is capable of delivering it when your visitors requests for them through their browsers.
So, what web hosting does? It keeps your all files in its servers and gives you access to serve your website globally to the users from their continuously monitored servers.
Types of Web-Hosting [Important Factor in Website Cost]
There are six types of web hosting, that are listed below: –
Shared Web Hosting: – Shared Web Hosting is one of the cheapest hosting plans of all. This Hosting usually starts with $2.95/month and good for personal websites.
VPS Web Hosting: – You get a separate Virtual Server under this hosting. The Hosting prices are generally $3.95/month.
Cloud Web Hosting: – Your website uses several clustered servers which means your website will never go down, as if one server goes down, then your website can access through another cloud server. It costs $9.99/month.
Dedicated Web Hosting: – As the name says, you have your dedicated servers in this hosting which means a lot of storage and speed. This is a bit expensive plan, i.e.,$79.99/month.
Managed WordPress Hosting: – This hosting starts with $0.99/month. A Managed WordPress Hosting is specially optimized for WordPress.
Reseller Hosting: – Reseller Hosting is best when you want to resale the hosting and starting a hosting business. This hosting usually starts at $18.88/month.
For detailed comparison and better understanding, visit – Vps Vs Shared Vs Dedicated Vs Cloud Hosting.
A Quick Comparision: Cost of Hosting at leading Web Hosts
We comprehend now what are the different hosting providers available and let's compare between different hosting providers in terms of their prices.
Reasons: Why Your Web-Hosting Costs Goes High
We review the web hosts regularly and for this reason, we know the factors which can increase your overall cost of hosting a website or blog. We will discuss each one of them here so that you know their impact on the overall project cost. With this, you will be able to understand what cost is mandatory to incur and what you can defer.
You may know, that there are many cheap hosting today but they cross sell various other features which increase your cost sharply. You need to have apple to apple comparison while comparing the cost sheets offered by various Web Hosts.
We found multiple hosts which advertise the starting price in a few cents and not even $1. But when you will actually buy them, you may shell out a huge amount buying their add-ons. You need to be very cautious hence.
While we recommend most of the Addons like Sitelock etc, it is also important for you to note that they are not "Mandatory to Purchase". Almost half of them are useless and should be avoided.
Your cart goes high when these things are in your order products like Sitelock, Premium Domain, Premium SSL, and other things like these.
Here we will discuss some of the points that increase the cost of your hosting cart.
Registration of Domain Name ($10/year approx.)
Registering your domain is one thing that defines your business with the name of your domain.
A good point to note here is that if you are a Beginner in Blogging, you can start with Shared Hosting. If you are choosing a best shared Host, like- GreenGeeks, Bluehost, and HostArmada you get a domain for free. You must use these promotional offers as it saves at least $10 for a year.
Not all hosting providers offer you the free domain with the hosting, you need cross-check the hidden terms, if any, with their service team. We want you to make sure that your hosting is offering you a free domain or not.
Note- If you already own a domain, No Hosting can force you to bundle a domain with their hosting plan. Simply ignore a domain purchase and buy hosting. Their customer service team will help you update the nameservers so that you can use the existing domain.
Usually, when you register a domain name like .com, it cost around $10 or $12 per year. Many of the hosting services are providing that free of cost but not all, and yes that is for the first year of purchase usually, you have to pay for that during the renewals afterward.
Pro Tip- A few hosting providers like 000Webhost offer their branded subdomains. Example like – digimarketing.000webhost.com. If you don't need a "personally branded" domain, you can use the domain addresses like these and save cost. We, however, do not recommend it until and unless you are very tight on your budget.
Professional Email ($5/month approx.) [Must for Business Websites]
Again free with various Hosting providers, but, not with everyone. If it is non included for Free, you might need to pay somewhere around $5/month.
Provessional emails are useful, specially for business websites. Your customers will not take you seriously if you will send them emails from Google or Hotmail.
A professional email address should sound like – [email protected].
Professional Business Email tells a lot about the size of business to your visitors or subscribers. It creates a different positive image of your business in front of the users. Nowadays almost every hosting offers you a free business/professional email for free, but as we said, cross check the info if you are not sure.
Pro Tip- There may be no or limited email id criteria in the entry level plan of various companies. Compare the plans wisely and choose the one with minimum restrictions. Once your company grows, you might need additional emails addresses and that will have a huge cost later. Insure that cost now by purchasing a suitable plan in advance.
An example can be seen in a snapshot below- [Namecheap]
In case your hosting provider does not provide a professional email service, so we recommend you to don't pay for that, use Zoho, you can get free email hosting here.
As per Wikipedia, "Zoho Corporation is an Indian software development company with headquarters in Chennai, India. The organization focuses on web business tools and information technology, including an online office suite, an Internet of things management platform, and a suite of IT management software. Wikipedia".
SSL Certificate ($10/year approx.) [Optional Cost but Advisable]
Your site gets a green lock before your URL on the browser when you have an SSL certificate installed on your website. Read this article by Google to understand its importance.
The SSL certificate is necessary to safeguard the information transfer between servers. It is useful when you are accepting the monetary transaction through your website, sending or receiving the personal details with the users.
Without SSL, your users will get a warning on browser like- "This site is not safe to browse".
Google also gives preference to sites with SSL while ranking them. Sites without SSL don't get preference from search engines as they are not safe.
Thankfully, Hosts like HostArmada, BlueHost, GreenGeeks are providing SSL at no additional cost. The best part is that SSL is free for a lifetime there and absolutely no worries even during renewals.
We would also like to mention here that SSL is not a Mandatory item or cost while hosting a website. SSL is for safety and trust. But, your site technically works absolutely fine even without it.
Pro Tip- If your host is not providing SSL for Free, you should know that there is a service by Let's Encrypt that provides the free SSL certificate installation on your website. Check it out to save the cost here.
SiteLock ($14.99/month approx.) [Optional Website Cost]
Your websites are prone to get hacked anytime. As per the stats, approx 30000 websites get compromised or hacked every day. It may not be an immediate website hosting cost but it is always good to provision for it.
Alternatively, you can opt for services like Sucuri or Sitelock. Sitelock provides you the security of your website. Sitelock is a service that takes daily actions or scans to check the vulnerabilities, DDoS attacks, malicious activity, or any unusual activity happening on the website.
As usual, not all web hosting offers this for free, but premium hosts like Rocket.net provide free hack recovery.
Automatic Backup & Restore Services ($2/month approx.) [Highly Recommended]
Backup is like Insurance or Protection for your website in case of any unforeseen event.
In case your website gets infected or you erroneously lose any data, you can recover it by restoring the backup. Manual Backups are Free but again prone to human errors.
While taking the full backup manually is not possible every time, so web hosts offer automatic backup and restore services that are not free.
It is an optional website hosting cost but highly recommended. Our suggested web hosts are offering "Automatic Backups" for Free.
There are many web hosting providers who charge a cost for automatic backup and restore services.
You can also take a backup yourself using Plugins like – Updraftplus. If you are not on WordPress, You can take backups from Cpanel also.
Average Cost to Switch the Web-Hosting (around $150-$400)
Every Hosting provides a different cost to transfer or migrate your site from their hosting. Many of them offer you a free migration service but that can be for a limited period.
Switching your website from one hosting to another may cost around $150 – $400.
The first step when you switch your hosting is to join the new hosting first and don't tell your current hosting that you are going to cancel from there.
When you successfully join another hosting then you can start switching your web hosting from your current hosting and you have to do this carefully.
Renewal Cost of the Domain and Website
Renewing the domain is always higher than the first price of hosting. Every single hosting provider charges high than before, and this is the marketing strategy.
Your TLD matters
TLD refers to the Top-Level Domain. How TLD affects your renewal price? You usually use the .com domain to host your website whereas other options can be better for you.
Your Registrar
Generally, every web hosting provider offers you to register a domain that will add to your cart. You can use dedicated services known as registrars for registering a domain.
New Cost v/s Renewal Cost
Mostly you get a very cheap hosting at the time when you purchase it, this is the marketing strategy the hosting provides to make their customers.
The cost of the renewal rate depends upon a variety of factors. Essentially, it depends upon the domain and the plan you are using.
After an initial first discount period of the hosting, the hosting charges you the higher amount so that to cover the first year of the discount price.
So here are some best hostings with their renewal and new/first hosting prices: –
Tips to Control the Web-Hosting Cart
We discuss above how your hosting costs go high and what are those reasons that make your order expensive. But we will tell you how you can save your money while buying the hosting.
So from our experience and small research here are some suggestions and pro tips and tricks that will save you money.
Pay for your Requirements
We don't know you have noticed or not, but many services are optional when you purchase hosting. The hosting provider by default adds that to your cart but you can remove it if you don't need those services. So you should pay only for your requirements.
Choose Shared Hosting Plans
Shared Hosting, if you don't know what it is, you can learn about Shared Hosting from here. Shared Hosting is the cheapest plan of all the hosting plans, this is because you get a server that is shared by different other users who host their website on it.
Shared Hosting plans commonly start from around $1/month. If you are going to buy the shared hosting, please visit our Hosting Reviews about different hosting providers where we have multiple web hosts reviewed for their services and plan's features in detail. You will get extra coupons and promo codes that will save you money.
Switch To Another Hosting
This is a very crazy and awesome trick to Switch to another Hosting. Most hosting providers provide their hosting service for 1st year at a very cheap cost but when it's time to renew the hosting, the prices are just double or triple. So, if you have the hosting that is providing you the free migration service and their renewal charges are high, you can migrate your website from current hosting to another hosting.
GreenGeeks & HostArmada also offers free website migration. Their first term discount will save a huge hosting cost during renewal.
Recommended Article – Best Static Website Hosting
Look for Hosting Offers
In this world, so many different hosting providers provide you the hosting at different prices. So when you are looking for a particular hosting, first of all, make a list of all the best hosting providers and then compare their plan's features with their prices.
As many of the hosting providers offer the sale and reveal their coupons on different occasions and times. Be active when these offers are live on their website and purchase the hosting at that time because you can get a heavy amount of discount at that time.
Use Promotional Codes & Coupons
Everyone in this world wants some discount on their purchase. And when you are purchasing online it is impossible to bargain the prices. So, for this problem, you can use the promo codes and coupons which apply some discount on your purchase.
Checkout these Coupons Codes that can give you a discount of up to 70%.
Be Active on Festive Season's Offers
Before going deep inside this, Please check the Current Black Friday Deals and Coupons [Get up to 99% OFF on Hosting Deals].
Okay, back into the topic. As there are different festivals in a year, the hosting providers down their prices of hosting plans.
Another such scheme you get during Black Friday and Christmas. For example, you can check the Black Friday Sale offers. These deals are available between November and December every year. You can get a discount of up to 99% and you can also apply your coupons and codes for additional discounts.
You have to be active on a different occasion and festivals because the companies or hosting providers mostly offers the best deals at that time.
Look for Hosting's Affiliate Program: Join If Any
What Affiliate Program does, you have to create a backlink of your hosting website on your site. DIfferent Hosting Providers offers to Join their Affiliate Program.
A web hosting affiliate program is sharing the revenue with the affiliate when the affiliate refers new customers to their web hosting.
They may share a discount coupon and extra offer being an affiliate. The condition can be that you are promoting their plans. It is a mutual benefit for both.
Addons and Optional Cost
Here we will discuss some additional and optional cost below: –
Malware Protection & Firewall
The Malware Protection and Firewall protects your hosting from suspicious activities, DDoS Attacks, and malware such as spyware, worms, and adware. You have to pay for Malware Protection mostly, but most of the hosting providers offer you that for free but as usual, not all.
Payment Gateway
The best Payment Gateway's plugins are usually paid, many website owners use these gateways in their website to earn some money from the visitors and the website owner has to pay for that payment gateway.
Domain Privacy
Domain Privacy is a security tool that hides your domain details from the WHOIS types of tool. Domain privacy is a security option that is mostly taken by the hosting users and that obviously increases your budget of cost.
Platforms to Host a Website
We have worked a lot for you and here we shortlist the best web hosting platforms for you. Web Hosting is the root of the website that has the full control of your website, either it comes to functionality, scalability, security, and many others.
So here we will discuss some hosting platforms, their hosting features, and their hosting plans and pricing.
Wix is in trend for the past few years and why not it should be. Wix is one of the best platforms to host your website as you can design your website easily and more attractive than others.
Wix is a cloud-based development platform with millions of users all over the world. It was put up in 2006 by Avishai Abrahami, Giora Kaplan, Nadav Abrahami.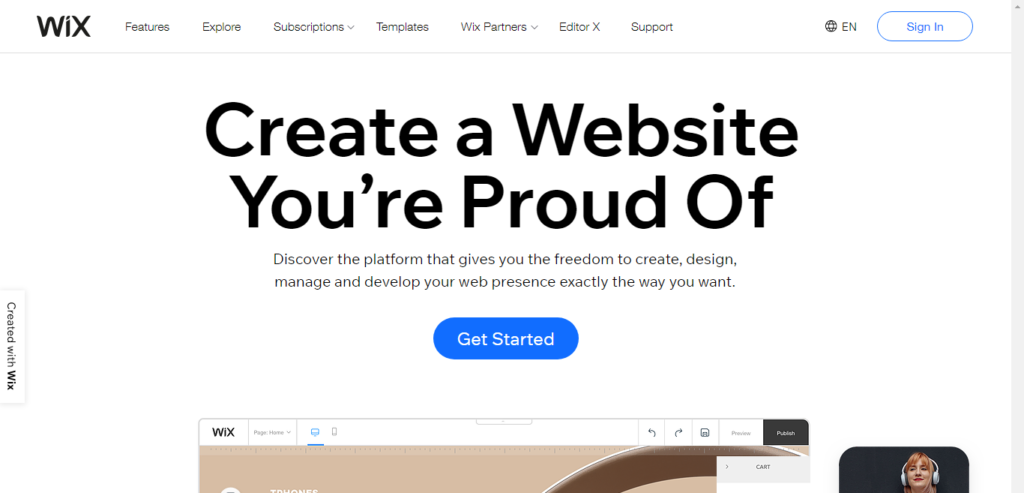 Wix is a personalized, high-quality, and free website builder. You can perform so many activities with WIX like: –
Promote your Business
Showcase your Art
Start your Online Shop
Test out your New & Creative Ideas
Features of Wix: –
Awesome Templates
No Limitations
Your Own Personalized SEO
Fully Responsive and Customized
Media Galleries
Special Effects
Unlimited Different Fonts
Pricing: –
Website
| | | | |
| --- | --- | --- | --- |
| VIP | Unlimited | Combo | Connect Domain |
| $4.39/m | $2.5/m | $1.68/m | $1.08/m |
| Unlimited Bandwidth | Unlimited Bandwidth | 2GB Bandwidth | 1GB Bandwidth |
| 20GB Storage | 10GB Storage | 3GB Storage | 500MB Storage |
| Connect your Domain | Connect your Domain | Connect your Domain | Connect your Domain |
| Remove Wix Ads | Remove Wix Ads | Remove Wix Ads | – |
Business & E-Commerce
| | | |
| --- | --- | --- |
| Business VIP | Business Unlimited | Business Basic |
| $6.75/m | $4.05/m | $3.04/m |
| Unlimited Bandwidth | Unlimited Bandwidth | Unlimited Bandwidth |
| 50GB Storage | 35GB Storage | 20GB Storage |
| Connect your Domain | Connect your Domain | Connect your Domain |
| Remove Wix Ads | Remove Wix Ads | Remove Wix Ads |
Weebly is a web hosting service that offers you to design and build your best customizable and responsive websites. Weebly constructs in 2006 by David Rusenko, Chris Fanini, Dan Veltri, but started in 2007. The company has its parent company named Square, Inc.
Weebly has more than 50 million sites around the world and it's increasing day-by-day.
The company is in San Fransisco with offices in New York, Scotland, and Toronto.
Here are some tips that you can do with Weebly, are as follows: –
Create Perfect and Awesome Websites
Build your E-commerce website to grow your Online Business
Mobile-friendly Dashboard. Build, edit, and manage the websites from Mobile devices
Features of Weebly: –
Create Galleries, Slideshow, and Custom Backgrounds
Responsive Themes for better layout
Professionally designed website Templates (fully Customizable)
You can install 3rd Party Apps for your comfort
Choose your custom Domain
Powerful SEO for better Ranking
Pricing: –
For Websites
| | | | |
| --- | --- | --- | --- |
| Free | Connect | Pro | Business |
| $0/m | $5.00/m | $12.00/m | $25.00/m |
| – | – | Free Domain | Free Domain |
| – | – | Google Ads | Google Ads |
| Free SSL | Free SSL | Free SSL | Free SSL |
| 500MB Storage | 500MB Storage | Unlimited Storage | Unlimited Storage |
For Online Stores
| | | |
| --- | --- | --- |
| Pro | Business | Business Plus |
| $12/m | $25/m | $38/m |
| Free Domain | Free Domain | Free Domain |
| Unlimited Storage | Unlimited Storage | Unlimited Storage |
| Connect your Domain | Connect your Domain | Connect your Domain |
| Remove Weebly Ads | Remove Weebly Ads | Remove Weebly Ads |
WordPress is a free and open-source content management system that allows you to design and host your website in front of the public. WordPress is an innovative product by Matt Mullenweg and released in front of the public on 27 May 2003.
WordPress is written in PHP and matched with MySQL and MariaDB databases. Total 35% of websites in the world are in WordPress.
Here are some activities that you can perform with WordPress, are as follows: –
Develop your Business
Design your ideas
Setup your Online Business
Create Responsive and Attractive Websites
Features of WordPress: –
Custom Domain
Provides SEO Tools
Advanced Customization and Security
Hundreds of Customizable Themes
Mobile Friendly
In-Depth Stats
Buil-in Social Sharing
Pricing: –
| | | | |
| --- | --- | --- | --- |
| Personal | Premium | Business | E-commerce |
| $2.16/m | $3.78/m | $8.65/m | $15.57/m |
| 6GB Storage | 13GB Storage | 200GB Storage | 200GB Storage |
| Free SSL | Free SSL | Free SSL | Free SSL |
| – | – | SEO Tools | SEO Tools |
| Unlimited Themes | Unlimited Themes | Unlimited Themes | Unlimited Themes |
| Free Domain | Free Domain | Free Domain | Free Domain |
Squarespace is an American Company that allows you website building and hosting. It provides the different types of features and facilities in their tools. Basically, it is an all-in-one platform.
Squarespace was float by Anthony Casalena and launched in January 2004.
Squarespace headquarters are in New York, United States. It provides you software for website building and hosting. Squarespace allows users to use pre-built web templates with the Drag and Drop element features to create and modify web pages.
Here are the things that you can do with Squarespace: –
Sell your Products and Services
Design your online Business here
Promote your website with Squarespace
Grow up your audience
Get help from Customer Support at any time.
Features: –
Built-in SEO Tools
Awesome Tools for Blogging
Premium Design Templates
Daily Site Analytics
Mobile-Friendly Editing
Various E-commerce Templates & Tools
Pricing: –
| | | | |
| --- | --- | --- | --- |
| Personal | Business | Commerce | Commerce Plus |
| $12/m | $18/m | $26/m | $40/m |
| Free Custom Domain | Free Custom Domain | Free Custom Domain | Free Custom Domain |
| SSL Security | SSL Security | SSL Security | SSL Security |
| Unlimited Bandwidth & Storage | Unlimited Bandwidth & Storage | Unlimited Bandwidth & Storage | Unlimited Bandwidth & Storage |
| – | Pro Email for Google | Pro Email for Google | Pro Email for Google |
| – | 3% Transaction Fee | 0% Transaction Fee | 0% Transaction Fee |
Shopify is an online commerce platform that allows everyone to start and set up an online business store and sell their products.
Shopify is a Canadian Multinational E-commerce company. Their headquarters are in Ottawa, Canada. Shopify was ground-in in 2006 by Tobias Lütke, Daniel Weinand, Scott Lake.
Here are the activities that you can perform with Shopify: –
Start your online e-commerce business.
Sell your Products and Services here.
Manage everything from your Dashboard, even on mobile.
Get help from Shopify at every step when you need it.
Features: –
70+ Professional Themes
Personal Custom Domain
Web-based Website Build
Free SSL
100 Payment Gateways
SEO Optimized
Google Ads Credits
Unlimited Bandwidth
Mobile Dashboard
Manage Inventory from Mobile
24/7 Customer Support
Pricing: –
| | | | |
| --- | --- | --- | --- |
| Features | Advanced | Normal | Basic |
| Price | $299/m | $79/m | $29/m |
| Online Store | Yes | Yes | Yes |
| Social Selling | Yes | Yes | Yes |
| Locations | Up to 8 | Up to 5 | Up to 4 |
| Staff Accounts | 15 | 5 | 2 |
| Coupons, Gifts, Discounts | Yes | Yes | Yes |
Conclusion about Cost of Hosting a Website
We researched and found that the cost of hosting a website depends upon various factors like the type of hosting, domain, and features. You can start a website for as low as $20 a year with all the important features. However, you need advanced features like automated backup, free malware scan, etc, it will cost around $40 a year.
FAQs about Website Hosting Cost
How much does it cost to host a site?

Here are the average cost per month of different hosting plans: –
1. Shared Hosting: $2 – $15 per month
2. VPS Hosting: $19 – $85 per month
3. Dedicated Hosting: $79 – $350 per month
What is the difference between domain and hosting?
A web hosting allows you to host a website and to create and store your content. Whereas a Domain Hosts provide domain name to your website, that helps the visitors to access your website.
What is cPanel for hosting?
The cPanel provides a clean interface to the hosting users that helps them to control their hosting and shared servers.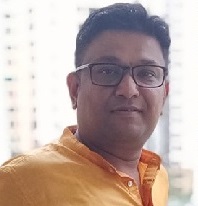 Seasoned Professional with 15 years of experience in Sales and Marketing. Entrepreneur, Consultant and Blogger helping people earn through jobs and blogging. Experienced Hosting Reviewer who likes to collect detailed info about existing players and share it with my audience. Previously worked with leading Banks and Telecom Companies.
I completed my Masters in Management with specialization in Finance and Marketing.
Visit our Hosting Review and Blogging Guide for more interesting articles.