It is possible to get a Domain name for Free. Get Free Domain Name with the methods explained in this all-in-one guide. Also Big Discount is available on Renewal with leading Domain Registrars. All TLDs of your choice can be registered with the process explained below.
Learn How to get a Free Domain Name
You can Register a Domain Name absolutely free with Freenom, Dot.TK and Hostinger. Decide on the extensions like .com, .tk, .in, .net or .org and search for the availability. If available, choose it, create an account and proceed to Register your Free Domain without any cost.
Option 1- Recommended Method to get Free Domain [Free SSL + Free Email Hosting Coupon]
Get New Domain Name Free in 3 easy steps. We recommend getting Free Domain by visiting Hostinger.com and following the steps mentioned below. You will get Free Domain with Free SSL and Free Email Hosting.
Step 1. Click on This Link
Step 2. Choose the plan as per the requirement and click "Add to Cart"
Step 3. Congratulations, You got Free Domain and Free SSL with a 80% discount on Hosting also.
Note – You can get these extensions Free – .com, .online, .site, .webspace, .space, .tech, .store, .blog,.net,.org,.info,.co,.biz,.us and .club .
Things you should know before choosing a FREE DOMAIN
Getting Free Domain and saving money is what all of us want. Specially, all new blogs, small websites, and beginners always search for free domain coupons to save cash. You should consider the following facts before choosing a FREE DOMAIN name:
Domains like .TK and .FREE are available without cost but they do not rank on search engines.
All Free Top Level Domains are available with minimum one year hosting.
Option 2- Free Domain by Dot.TK [Not Recommended]
With this method, you can get .TK domain free. However, we do not recommend this method. Still, if you wish to avail yourself .TK Domain without paying any cost, follow the process:
Step #1. Login to Dot.TK
Step #2. Click on "Find a Free Domain Name" and Check Availability
Step #3. Choose from the available domain names and register
Note – .TK domain is free but if you are serious about blogging and will to start a website for business purposes, we will not recommend you these domain extensions. Also, avoid getting it for free as there is nothing in this world that comes for free. You might end up getting unwanted advertisements, adult content, and DNS issues.
Option 3- How to get Free Domain by Freenom [Not Recommended]
To get free domains from FREENOM, you can simply visit the FREENOM website. Click on "Find a New Free Domain". Next is Check Availability. You will find .tk, .ml, .ga, .cf and .gq extensions for free. Extensions like .com or .org are paid with Freenom.
If you are looking for hosting and domain both, check out our article on web hosting with free domains.
Conclusion
For everyone who is looking for Free Domain name, we would strong suggest to opt for Option 1. This will help you get even better deals on hosting + Free SSL and Email hosting required for running a blog professionally. At the time of renewal, you can also Transfer Domain to Godaddy and bargain better renewal deals there.
Other two methods will give you domains for free but the extensions will not rank that easily on Google. Also, there will be less or even no control as they can be deleted any time. Problems like unsolicited advertisement are common. Don't forget to get amazing deals from Google Domains.
Checkout more on our Domain Renewal.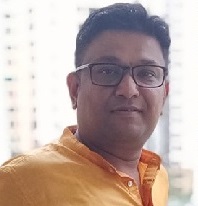 Seasoned Professional with 15 years of experience in Sales and Marketing. Entrepreneur, Consultant and Blogger helping people earn through jobs and blogging. Experienced Hosting Reviewer who likes to collect detailed info about existing players and share it with my audience. Previously worked with leading Banks and Telecom Companies.
I completed my Masters in Management with specialization in Finance and Marketing.
Visit our Hosting Review and Blogging Guide for more interesting articles.