Are you looking for GeneratePress Review? If yes, we are going to share a detailed review of the GeneratePress Theme on the basis of our study and personal experience. We are using GeneratePress only on all of our Blogs for the last 4+ years.
Today when speed is one of the critical ranking factors, everyone is searching for fast themes for speed improvement. Are you going to start your first blog, and searching for the best theme for your blog that should be light and easy to customize?
Then you are at the right place and searching for the right theme. Yes, GeneratePress is the most suitable and most used WordPress Theme which is used by most of the WordPress websites.
Here, in this article, we will tell you everything about the GeneratePress theme, its features, free vs paid GeneratePress Theme, plans and pricing, how you can install the GeneratePress theme on the free and paid version, pros and cons, and yes alternatives to GeneratePress.
So, if you are in a hurry and want a quick overview of the GeneratePress theme, then don't worry. Here is a quick overview of the GeneratePress Theme Review.
GeneratePress: Quick Overview
GeneratePress is a light weighted and super customizable WordPress theme, which is the very first choice for web developers and top bloggers.
Well, it serves you almost every required feature in its free plan, but if you want to go ahead, then it offers you two plans, the one you can purchase on yearly basis, and the second you can purchase for a lifetime.
If you are confused, whether to choose GeneratePress or not, then surely we recommend you to choose GeneratePress Theme for your WordPress website.
Note: If you will check through a WordPress theme detector, you will find that our site is also designed with GeneratePress Theme.
GeneratePress Review 2022: Is it the Best WordPress Theme?
Speed

Price

Service

Customization options
Summary: Review of GeneratePress Theme
GeneratePress is the ultra-fast theme for WordPress users that is available for Free. You get the best speed along with a lot of customization features. With the Premium version, you can use it on unlimited sites with one-year support and extra features.
What is GeneratePress?
GeneratePress is a free WordPress Theme that is so light-weighted and highly customizable. It provides you with all the required options that should be on a professional or a personal website for free.
This WordPress Theme is designed and created by Tom Usborne.
GeneratePress is the #1 option for website developers and bloggers. If you are one of them and confused about choosing a theme for you, then you can surely choose GeneratePress as your WordPress Theme.
It was launched 6 years ago, and from that time it is downloaded more than 3,203,927+ times from the internet. There are more than 300,000+ websites based on GeneratePress on the internet.
Features of GeneratePress
As starting up with the introduction to GeneratePress Review, let's have a quick look at the basic features that are provided by the GeneratePress Theme.
Custom Colors
Custom Typography
Responsive Layout Controls
Comfortable with Page Builders
Plugin Compatible
Hooks and Filters
Translation and RTL (supports around 20 different languages).
Why Should You Choose GeneratePress?
We hope you are getting interested while reading this article, write your comment down at the end after reading this article.
Okay, moving back to the topic. GeneratePress provides you with a number of features to enhance the user experience for your website.
So, here are the features of the GeneratePress Theme:
1: High Speed
GeneratePress is a fast and lightweight WordPress theme that gives you a high and fastest speed. The main reason behind its fast speed is the advanced scripts and clean codes to give you the best experience and faster performance.
2: Stable and Secure
The one best feature of GeneratePress Theme is that it is highly secure and stable. WordPress community checked and analyzed its code and approved it as an updated secured and stable program.
3: Light Weight
You may get a shock after knowing that it takes only less than 10Kb of your space on your web page.
If you are having a WordPress theme that takes less than 10Kb of your web page, then you can think of how fast your page can get loaded on the user's browser.
4: SEO Friendly

GeneratePress is a highly optimized WordPress theme for SEO that has a validated HTML and built-in schema.org structure that helps your website to rank better on Google.
5: Zero Dependencies
You are provided with zero dependencies with the GeneratePress theme. Here it means that no extra and additional JS and jQuery will be loaded if there is no need for that on the page.
So, you are free with render-blocking issues.
6: Accessibility Ready
GeneratePress is using the WCAG 2.0 standards which confirms that no user has left your site while browsing.
It affects the ranking of your website on Google and other search engines.
GeneratePress Plans and Pricing
As we said above, GeneratePress is a free theme for WordPress websites, then why are we telling you the plans and pricing?
Yes, you are right, GeneratePress offers both paid and free versions of it. As the free version is complete itself, but when you go for the premium plans, then you are likely to see the advanced features too.
GeneratePress has two simple and basic plans that are: –
Yearly
Lifetime
These two plans are interesting and bring different advanced features among them. Let's discuss these two plans in detail below.
1: Yearly ($59)
Yearly Plan, as the name says you can purchase it for a year. All the services that come with this plan are completely for one year.
The cost of this yearly plan is just $59/year.
Features of Yearly Plan:
All Premium Modules
All Advanced Features
Updates for 1 Year
Premium Support for 1 Year
Can use on 500 Websites
30 days MoneyBack Guarantee
2: Lifetime: One-Time Payment ($249)
The plan name describes itself better. Yes, it is a lifetime payment. You don't have to worry about the time-to-time payment. It is a one-time payment where you have to pay once and enjoy the services for a lifetime.
The cost of this Lifetime plan is $249. Yes, it sounds a bit expensive, but you are getting lifetime services under this plan.
More details at a cost to build a website
Features of Yearly Plan:
All Premium Modules
All Advanced Features
Lifetime Updates
Lifetime Premium Support
Can use on 500 Websites
30 days MoneyBack Guarantee
GoodNews: GeneratePress Black Friday 2023 Sale is about to start in November and you will get amazing deals and discounts.
GeneratePress: Free v/s Paid
Till here, we have known a lot about GeneratePress WordPress Theme, and here it's time to discuss the difference between the free and paid version of the GeneratePress theme.
Starting with the Free version of the GeneratePress theme. Free Version comes with all the basic features that are needed to build a website and gives you a few customizations over the theme and layout.
Whereas, in the Premium versions of GeneratePress, you are likely to see and use the following customizations over your theme and layout of the website.
1: Site Library
It allows you to choose the different pre-built layouts for your site. You can choose from a number of different website templates.
2: Colors
Everyone wants to beautify his website with different color schemes, whether it will be simple or creative. Colors also attract users to stay on the website. You can customize the colors of your website with around 60 different color options.
3: Typography
If you ever use Microsoft Word or any text editor, then you are familiar with the option named Font style or Font face. In the words of WordPress, it is known as Typography.
You can choose the typography from over 70 different font styles.
4: Element
Use WordPress Block Editor to design your website and pages. Yes, WordPress Block Editor is enough to design your professional website with its different elements and blocks.
5: WooCommerce
Premium plans allow you to customize your WooCommerce web pages in terms of colors, text, and layout.
You can transform your basic WooCommerce website to an advanced WooCommerce website.
6: Sticky Navigation
Paid GeneratePress plans bring the sticky navigation bar to your website. It can help users by not scrolling back to the top again and again for the menu bar.
7: Padding & Margin
You have the access to control the padding and margin of your blocks and sections with the paid GeneratePress theme.
Adding margins and padding to your elements cleans the look of your website and gives it a professional look.
8: Blog
Blog? It gives you more control and features for your blog. Like you can control the featured image, masonry, columns, infinite scroll, and more…
9: Secondary Navigation Bar
With Secondary Navbar, you can add one more navigation bar that has all the features same as the primary navigation bar.
10: BackGrounds
Users can add backgrounds such as images, colors, to the site elements, which improves the UI (User Interface) of the website.
11: Sections
Sections give you control over your blocks or you can say that you can add the blocks under the sections.
Every section can contain different blocks and it helps you to categorize your webpage.
12: Disable Elements Option
With the Disable Elements Option, you can turn off or disable the theme elements for a particular page all over your website.
13: CopyRight
Custom Copyright Text for your copyright section. Yes, instead of default copyright text, you can add your custom copyright text for your website.
14: Import and Export
You can enable and disable the features of your theme with just one click. You just have to check the items (features) you want to enable on your GeneratePress theme.
How to Install GeneratePress Theme?
The most important factor to use the GeneratePress theme is how to install GeneratePress Theme on your website.
In this section, we will tell you how you can install both the free and paid version of the GeneratePress theme to your website.
Installing GeneratePress on your WordPress is as simple as installing an app on your mobile. Yes, it sounds quite funny but it's true.
So, let's start learning how to install the GeneratePress Free version.
How To Install Free GeneratePress Theme?
Okay, without wasting any second of time, let's start the steps to install GeneratePress on your WordPress website.
Here are the steps to install the Free version of GeneratePress on your website.
Step1: Login to your WordPress dashboard.
Step2: On Sidebar, go to the Appearance Section, find Themes, and click on that.
Step3: Find the Add New button next to the title, and click on the button.
Step4: You will see a search bar, go to the search bar and search for GeneratePress.
Step5: You will see the GeneratePress in the search result. Take your mouse over it. You will find the Install button, just install it.
Step6: Once it is installed successfully, you will find the Activate button at the place you found the Install button. Click on the Activate button.
And here you successfully installed the free version of GeneratePress on your WordPress website.
So, this is how you install a free GeneratePress theme on your WordPress website.
How To Upgrade To Paid GeneratePress Theme
Now, we have learned how we can install the free version of GeneratePress on a website.
And it is time to know how to install the premium version of GeneratePress on a website.
Trust us, installing the Premium version is as simple as installing the free version of GeneratePress.
Here are the steps below that show how you can install the Premium version.
Step1: Visit GeneratePress.com.
Step2: You will see two plans of the GeneratePress Premium version, Choose the relevant plan and click on the Get Started button.
Step3: Check the order details, and go ahead.
Step4: Next, you will be asked to Signup and log in, if you haven't signed up till now.
Step5: In the final step, you must agree with their terms and conditions, then click on the Purchase button to complete your order.
Step6: Now, your theme will be downloaded. Next, you have to log in to your WordPress dashboard and go to Appearance->Themes.
Step7: Click on Add New button and then find the Upload Theme button.
Step8: Now, upload your downloaded theme, and install and activate it the same as we install it on the free version above.
Pros and Cons: GeneratePress Premium
Everything has its advantages and disadvantages, which we say here as the pros and cons. GeneratePress also has its pros and few cons
Let's discuss them in brief detail below.
Pros
Cost-Effective: Well, GeneratePress is a free WordPress theme, but also comes with its paid version, where you get a lot of customizations just under $59/year.
No Hidden Charges: There are no additional and hidden charges when you buy a premium version of GeneratePress. If it is written $59 there, then you have to pay only that much amount of money, no extra and additional charges will be added afterwards.
Excellent Customer Support: It gives you excellent customer support. They have a neat and clean forum, where you can ask your queries and answers will be directly given by the GeneratePress developers.
Site Library: GeneratePress Premium offers you more than 44+ customized web design to its users.
Documentation: No issue and difficulty for the beginners. They can read and watch the complete documentation that includes text, videos, and media to help you.
Compatible with Plugins: GeneratePress is designed and created that way that it can handle and support almost every plugin. You can use any plugin with GeneratePress.
Page Builder Support: There is good news for the ones who are addicted to a particular page builder and don't want to use another. GeneratePress supports and is compatible with webpage builders and allows users to use their in-use website builder.
30 Days MoneyBack Guarantee: Yes, you read it right. You are provided with a 30 Days money-back guarantee with both the premium plans. If you are not happy with the GeneratePress theme and service, then you can claim your 100% money back within 30 days.
Cons
Limited Customization with Free Version: Free things come with fewer features. That's what is with the GeneratePress free version. You are provided with a few features and customization to design your website. Although it is enough to design a basic website. But a web designer wants more than that.
So, these are the pros and cons of the GeneratePress theme. If you are still not sure to choose GeneratePress and have doubts about it.
Then don't worry, here is a time to discuss the best alternatives to the GeneratePress Theme.
GeneratePress Alternatives
So, we know that many of you are still not satisfied or have doubts about GeneratePress.
Don't worry, here we are going to tell you the best 2 alternatives or competitors to GeneratePress WordPress Theme, that you may like and use to design your website.
The best top 2 alternatives to the GeneratePress are:
OceanWP
Astra
OceanWP and Astra, are the next most-used themes on WordPress by web developers. As same as GeneratePress, OceanWP, and Astra are also the light-weighted WordPress themes that provide you with the required customizations to design your website.
OceanWP
OceanWP is the best alternative to GeneratePress, as it has more than 3,571,107+ downloads and became the fastest growing WordPress theme.
With its unique features and templates, it has become the best option for developers and bloggers.
Features of OceanWP:
Completely Responsive
WooCommerce Support
Fast Page Load Time
SEO-Friendly
Translation and RTL
High Customer Support, and many more…
Plans and Pricing:
OceanWP comes with three different premium plans, are mentioned below: –
Personal ($39/year) [1 website]
Business ($79/year) [3 website]
Agency ($129/year) [25 website]
Astra
Astra is the other best alternative to GeneratePress and OceanWP too. It currently has more than 1,253,898+ downloads or we can say, users.
Astra is one of the themes that are completely comfortable with the Gutenberg Editor.
Features of Astra:
No jQuery
Less than 50KB
Layout Settings
Custom Color
Custom Typography
Transparent Header
WooCommerce Compatible
Specific Sidebar
24/7 Customer Support
Plans and Pricing:
Astra WordPress Theme comes with three premium plans that are mentioned below: –
Astra Pro ($47/year) [Unlimited Website]
Mini Agency Bundle ($169/year) [Unlimited Website]
Agency Bundle ($249/year) [Unlimited Website]
Let's know more about these themes and figure out the differences in these themes with the comparison table.
GeneratePress vs Astra vs OceanWP
Here is a comparison table of the GeneratePress vs Astra vs OceanWP. Well, all these three are the best WordPress themes till now.
Each theme comes with a different plan and provides you with different services.
For your comfort and to explain their plans and services in a better way, here is a comparison table for you.
| | | | |
| --- | --- | --- | --- |
| Features | GeneratePress | Astra | OceanWP |
| Free Version | Available | Available | Available |
| Price | $59 | $39 | $47 |
| Websites | 500 | 1 | Unlimited |
| Sticky Header | Yes | Yes | Yes |
| MoneyBack | 30 Days | 14 Days | 14 Days |
| Third-Party Plugin Support | Yes | Yes | Yes |
| Provide Lifetime Plan | Yes | Yes | Yes |
FAQs about GeneratePress Reviews
What is GeneratePress?
GeneratePress is the most-used and loved WordPress theme by the developers which mainly focuses on the page's speed and usability.
It offers you both a free and paid version of the theme. The Premium version of GeneratePress comes with advanced features.
Which theme works best with the Elementor?
There are so many themes that fit with the Elementor, but here are the best WordPress themes that suit best with Elementor. Themes like GeneratePress, Astra, and OceanWP are some of the best themes that work best with Elementor. Check Elementor Review.
How many sites can I use with GeneratePress?
GeneratePress Premium plans allow you to use GeneratePress themes on up to 500 websites. Yes, you can also say it as an Unlimited number of websites.
Can I get my money back from GeneratePress?
If you don't like the GeneratePress theme and its services, GeneratePress provides you a 30 Days money-back Guarantee. Under the 30 days of purchase, you can claim your money back.
Is GeneratePress Free?
Yes, GeneratePress is absolutely free. You can directly install it from your WordPress theme directory. But if you want to use advanced and premium features on GeneratePress, you can purchase their premium plans.
Can I use GeneratePress on unlimited websites?
Well, the correct answer to this is No. GeneratePress allows you to use it on over 500 websites. In every premium plan of GeneratePress, you can use the theme over 500 websites, and we don't think that 500 is a small number here.
Final Verdicts on GeneratePress Review
In our GeneratePress Review, we found that is an ultra-fast theme for WordPress users that is available for Free. In its premium version, it offers you even more customization features with one year of support.
If you skipped any section of this article, then you can go back and read that section.
At the end of this article, we hope you find this article informative and you get some helpful points that will help you somewhere.
If you still have any doubts and suggestions regarding this article, then you can write to us in the comment section below.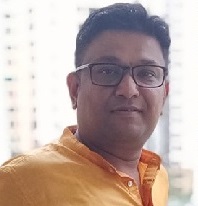 Seasoned Professional with 15 years of experience in Sales and Marketing. Entrepreneur, Consultant and Blogger helping people earn through jobs and blogging. Experienced Hosting Reviewer who likes to collect detailed info about existing players and share it with my audience. Previously worked with leading Banks and Telecom Companies.
I completed my Masters in Management with specialization in Finance and Marketing.
Visit our Hosting Review and Blogging Guide for more interesting articles.
[Our Useful Articles: Cachify | Website hosting cost | Best Shared Hosting | Hosting Coupons and Deals | All Reviews]