In this Cachify Plugin Review, we are going to discuss all the basic and required knowledge and information about this plugin.
Not on this, we will also discuss What is Cache Plugin and why everyone is using them nowadays? Is cache Plugin really a key to get good performance? What are those best and free cache plugins that we get from WordPress?
If you are a WordPress user and looking for the best free cache plugin, this article is for you.
So, for the quick information about the Cachify Plugin, just look at the quick summary below: –
Quick Summary : Cachify WordPress Plugin
Cachify Plugin is a free plugin that is built for WordPress. Cachify Plugin optimizes your web pages and posts so that the user can easily access your web page with ultra-fast speed.
Cachify allows you to choose to save the cache data among your database and from the web-server's storage.
Cachify reduces the load on the server by creating a cache of all static contents of your web pages.
Before starting this article, let's have a quick look at the table of content so that you get a quick idea about the topics that we are going to discuss in this article below.
What is Cachify Plugin?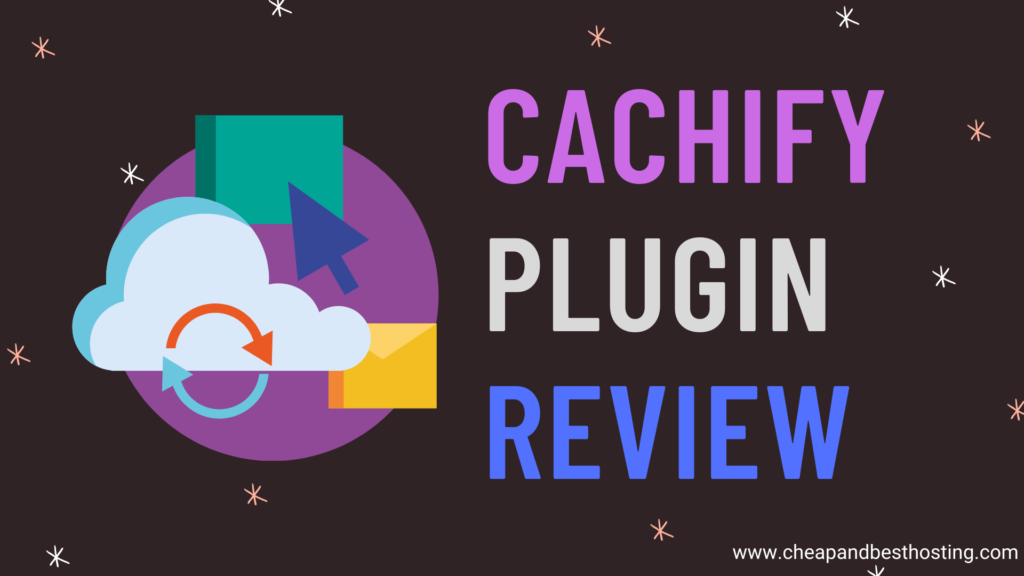 Cachify is an advanced technology plugin that is used to store the cache data to your database and web servers. Yes, you have the option to store the cache memory on your database and web server's storage space.
Cachify Plugin is one of the best plugins for WordPress users that helps you minify the page size by reducing the size of Java, HTML and CSS files.
These optimized copies are created separately and stored as cache. Whenever a user requests to open the page, the data is served from this cache copies always. All this process helps to minimize the load on the server and increasing the page load speed.
Features of Cachify Plugin
Moving further, here we are going to cover the features and benefits that we get with the Cachify Plugin.
Cachify Plugin brings up the amazing features and services with itself, that are mentioned below: –
Auto Cache Management.
Option to choose Cache Method
Can set Cache Expiration easily
Optimized for WordPress Multisite.
Works well with Custom Posts and Pages.
Cached Objects appear on the dashboard.
Cache Reset: Manual/Automatic.
Adds "Flush/Clear Cache Button" on WordPress Toolbar.
Community Support Forum.
Plugin Development on GitHub.
Apache and Nginx Server Settings Option.
Optional compression for HTML content.
Easy White List post
Easy White List users
So, these are some of the best features that you are provided with Cachify Plugin. You can check all the complete features and details here.
[Also Read: SEO Content Optimization | Semrush Free Trial and Coupon | Rank Math Review, Semrush Pricing and Alternatives]
What is Caching?
In the websites, Caching is the process to store only the useful content by excluding the unwanted content like media, style, and scripts, so as to load the page faster on the user's browser.
The data that is stored by the Caching process, is known as Cache data. The cache data is stored temporarily in the database or the server. So, when the next time user tries to access that website, the Cache content will be loaded from that cache-data and the rest of media and scripts will be loaded afterwards.
We know that many of you are still confuse about Caching, so let's understand with a real scenario, see the steps below: –
Step1: A user requests to open your website and his browser gets connected to your web servers.
Step2: Then your site will retrieve your pages and posts from your database.
Step3: Your web server will convert your web pages into HTML code and cater to multiple requests made by the browser.
Step4: So, converting your web page to HTML code and catering to each request every time again and again takes time. Cache if enabled, can reduce these requests and page size.
So in this situation, what Caching will do is that it will save that converted page into the Cache copies on the Server, and then show that page from Cache Memory to your visitors. This reduces processing time thereby improves the speed and enhance user experience.
How to Download Cachify Plugin for WordPress?
Till now, we discussed the introduction and basics of the Cachify plugin and the overall cache mechanism. Now is the time to tell you about how you can download Cachify Plugin for your WordPress Website.
If you are using WordPress as your CMS, then under your dashboard you will find a Plugin section where you can add Plugins to your site. Search for Cachify, Install and Activate that plugin.
But In case if you want to download Cachify and use it, then here are the steps to download the Cachify Plugin, are as follows: –
Step1: Visit Cachify Plugin on WordPress here.
Step2: You will see a Download button there,
Click on Download button and your download will start on your browser.
Step3: Open your WordPress dashboard, go to Plugins, and At the top, you will find Upload Plugin button. Click on the button to add your Cachify Plugin.
Step4: Once you have successfully updated Cachify Plugin, you need to Install and then Activate that plugin on your WordPress site.
This is how you can add plugins manually to your WordPress Site by uploading the file from your device.
And in the next topic, we are going to discuss on, 'Is Cachify a Good Plugin or not?'. So by not wasting any second of time, let's start this.
[Also read: GeneratePress Review | GrooveFunnels Review and Pricing | Top Hosting Affiliate Programs]
Is Cachify a Good WordPress Plugin for Caching?
The very easy question to answer, "Is Cachify a Good WordPress Plugin for caching?". The answer is, Of course, Yes. Cachify is one of the best plugins and provided for free.
You will be glad to know Cachify is a 4.5/5 star rated Caching plugin by the users of it. Here in the image below, you can see the user reviews and comments for the Cachify WordPress Plugin.
If you are a WordPress user and are still thinking about whether you should choose Cachify Plugin or not, then we surely recommend you to choose Cachify as Cache Optimizer for your website.
The basic requirement that Cachify need to run functionally on your website are as follows: –
WordPress 3.8 or above that.
PHP 5.2.4 or higher.
Memcached in Nginx [Not Compulsory as it is optional].
APC 3.1.4 or higher [Optional].
So, you can see that there are no higher or premium requirements for installing the Cachify as your Cache Optimizer, so go and Install Cachify.
Cachify Alternatives
We hope you are going all good up to here and have no doubts and queries if you have, then write to us in the comment section below.
So, moving back to the headline, here we are going to introduce you to some of the best alternatives to Cachify WordPress Plugin.
1: LiteSpeed Cache
LiteSpeed Cache Plugin is a free and open-source Cache plugin for WordPress. It helps you to optimize images and database too.
You can easily download the plugin from WordPress Plugin Directory.
2: WP-Rocket Cache
WP Rocket Cache Plugin is the next most powerful cache plugin to improve the speed and performance. It also your website to improve its SEO ranking and conversation.
WP Rocket Cache Plugin is a paid WordPress plugin that offers it the first plan from $49 per year. And if you are not happy with its service then you get an option of 100% money-back guarantee for 14-days.
3: WP Super Cache
WP Super Cache Plugin is also a free WordPress plugin that you can easily find on your WordPress Plugin directory. The plugin creates the static HTML pages from your dynamic webpages.
The plugin requires PHP version 5.2.4 or higher and available in 28 different languages.
4: Hyper Cache
Hyper Cache Plugin is the other best cache plugin for your WordPress website. It is used to bring the highest speed to your website and webpages.
Hyper cache Plugin is purely written in PHP and supports all your WordPress blogs and website. The plugin can be used in fewer resources hosting and high servers.
5: WP Cloudflare Super Page Cache
WP Cloudflare Super Page Cache Plugin is a free cache plugin that allows you to turn your website super fast and website caching to the higher level.
This plugin will help you to optimize your static content of webpages as well as the HTML pages which are generated by WordPress.
Must Read: Cheap and Affordable SEO Services
FAQs about Cachify
What are the requirements to Install Cachify Plugin?
Cachify Plugin requires you a minimum and basic requirements to install, are as follows: –
It requires a PHP version of 5.2.4 or higher.
Your WordPress version should be 3.8 or greater.
These are the only two requirements that require to install a Cachify Plugin.
How many languages does Cachify support?
Cachify plugin is available in or supports 10 different languages.
When Cachify automatically clears its cache?
There are several attempts when Cachify automatically clears its cache, see the points below: –
When you publish new pages and posts.
When you publish scheduled posts.
When you update WordPress.
When you manually tap on the flush button.
When you change the Cachify and WordPress SEO settings.
Conclusion
In this article, we discussed Cachify Plugin and introduced you to some best Cache Plugins for your WordPress website that boosts up your websites' speed, performance, and caching to the next level.
If you have any types of doubts and queries related to this article, then let us know with your comments in the comments section below.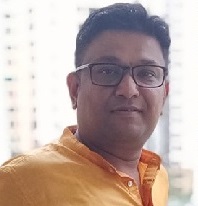 Seasoned Professional with 15 years of experience in Sales and Marketing. Entrepreneur, Consultant and Blogger helping people earn through jobs and blogging. Experienced Hosting Reviewer who likes to collect detailed info about existing players and share it with my audience. Previously worked with leading Banks and Telecom Companies.
I completed my Masters in Management with specialization in Finance and Marketing.
Visit our Hosting Review and Blogging Guide for more interesting articles.