In the post-pandemic world, we all are taught a hybrid workforce model or remote work, which is known as Work From Home. You can earn money online while sitting at your home. It makes clear sense why 48% of employees are still working from home after the lockdown.
However, there are a lot of options to make money online such as starting a new blog, looking for any remote, or using any online tool. People have more time and can multitask as they're doing everything on their computers.
While there are many lucrative opportunities online, security is crucial. There's always a piece of cheese in the mousetrap! For the sake of some piece of money, many people hand over their sensitive data to fraudsters.
In 2022, cybercriminals were successful in snatching over $10.2 billion from thousands of innocent people.
Here trust comes under the circle of insecurities or fear. But money matters!
That's why I have picked some trusted tools and sites that are tried and trusted by our communities. With these picks, you can securely earn a considerable income without going anywhere.
---
1. Fiverr
If you're looking for a platform to sell your skills and services without upfront costs, Fiverr is a great tool to use. You don't need to invest in ads or memberships to make money online with this platform.
For small businesses and startups, it offers cheap yet affordable SEO solutions which instantly increase sales and reputation.
Whether it be writing, programming, graphic designing, or even singing, there is always a demand for skilled professionals. Additionally, Fiverr offers secure payments through various methods.
If you're unsure about which method to choose, you can research it online. For example, PayPal has its own security measures that provide an additional layer of safety when receiving or sending payments. Moreover, you can read more about Fiverr's security on their website.
---
Pro Tip: Earning money could be more flexible If you have the best AI assistance beside you. You can use Jasper AI for free to make copies, blogs, emails, digital art, and many more.
2. Honeygain
A secure and effortless way to make money online is possible with the leading passive income app, Honeygain. You need to download the app, sign up and keep it open to start generating money.
While it won't make you a millionaire, it's a great way to make around $40 every month. Also, you can boost your earnings by referring friends or participating in contests.
Honeygain focuses on providing a secure and reliable platform. The app implements various security features, from using the app to paying out. You'll find 2-factor authentication, the anti-cheat system, and various options to receive your payout.
If you're looking for the full list of security features, you can find it on the Honeygain website. It's a sure way to make money online with guaranteed security.
---
3. Amazon Mechanical Turk
Are you short on time but still want to earn cash online? Amazon Mechanical Turk is a platform where you can complete small tasks, also known as HITs (Human Intelligence Tasks), and get paid for them.
You can choose from a variety of tasks, including surveys, data entry, and content management. Everything is included in the task descriptions, so make sure to read them.
Notably, each task yields a different profit and requires a time commitment. Whether it's a few minutes to an hour, you'll find something to fit your needs.
However, you'll need to check if the payment for your work is enough to cover your needs. Amazon is notorious for secure payments and will protect your rights as disclosed in their agreements.
---
4. Upwork
Another popular freelance platform is Upwork, where you need to network with clients to land gigs. It's worthwhile if you're looking for long-term contracts and partnerships.
You can pitch your ideas and services to various companies or individuals and chat with them to determine if you're a good fit. Feel free to update your client with any relevant information or raise questions. Upwork makes it easy to do your work efficiently.
Additionally, Upwork protects both businesses and freelancers by having a verification process. It allows members to be honest about their work and connect with real clients.
Furthermore, the platform ensures that the client's funds are safe until the project is completed. Freelancers receive their payment through secure channels. That's why Upwork is so popular among gig workers.
---
5. Swagbucks
If you're looking for a platform that has hundreds of small tasks, you'll love Swagbucks. It pays you for completing surveys, watching videos, playing games, and shopping online.
While it won't make you thousands of dollars, you can earn a considerable income by using Swagbucks. It'll take you a few minutes to earn your first couple of dollars. Over time, the sum will add up, and you can make money easily.
The platform is popular due to its easy-to-use interface, and it's free to join service for everyone worldwide. You'll receive your payment through popular methods like PayPal, so you can rest assured that your money is protected. Also, you can earn points and exchange them for gift cards if you wish.
---
Frequently Asked Questions
What are 5 ways to make money online with guaranteed security?
Here are the top 5 ways to earn,
1. Start a personal blog or YouTube channel.
2. Use trusted online money-making tools
3. Freelance working
4. Starting own online business or store
5. Become an online tutor
How AI can make you money?
You can use some good AI tools such as Writesonic, Jasper, or Rytr to create SEO-friendly blogs, stories, copies, meta tags, CTAs, and so on. This would help you to rank on top SERPs. Also, you can do content marketing with these AI writers.
How can I make money from my mobile safely?
To make money from your mobile, you can download some secure money-making apps such as Fiverr, Swagbucks, and Upwork. They provide daily small and easy tasks so you can earn $30-$50 or more monthly.
Recommended read: Writesonic Vs Jasper Vs Rytr: Which one is better?
---
Bottom Line
Making money online can be both exciting and rewarding. Many tasks are usually will be in written format so you can use recommended AI writer for flexible or easy work.
It's crucial to choose the right option for you as there are many different ways to generate income. Here all these provided tools are guaranteed to be secure and profitable.
However, you should research different money-making options and evaluate the pros and cons of each. If you have any questions or concerns, feel free to reach out to the platform's customer support team.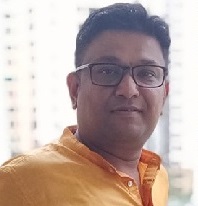 Seasoned Professional with 15 years of experience in Sales and Marketing. Entrepreneur, Consultant and Blogger helping people earn through jobs and blogging. Experienced Hosting Reviewer who likes to collect detailed info about existing players and share it with my audience. Previously worked with leading Banks and Telecom Companies.
I completed my Masters in Management with specialization in Finance and Marketing.
Visit our Hosting Review and Blogging Guide for more interesting articles.