Are you looking for the best copywriting tool for you in 2022 – 2023? If yes then you would have definitely come across some popular software like Jasper, Rytr, or Writesonic.
If you are confused in selecting the best AI writing assistant among Jasper, Rytr, and Writesonic then this is going to be the most important article for you as it will be around Jasper vs Rytr vs Writesonic features, pricing, pros, and cons, etc.
Although all three (Jasper, Rytr, and Writesonic) are the top-notch AI writing tools in the market but in some areas, one performs better than another and vice versa.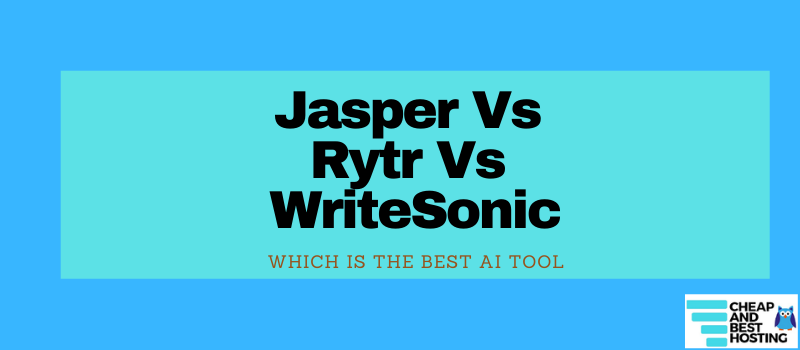 What Is An AI Content Writing Tool?
An AI content writing tool is an automated software that works on artificial-based intelligence using the latest technology like GPT-3 and NLP to write various type of content for the writers. These tools are trained properly according to the requirements of clients.
It has the following basic functions:
Email writing
Headings and Subheadings
Blog post writing
Social media posts
Social media ads
SEO optimization
Content improver
Video scripts
Topic generator
Translation from one language to another
Ad copies for search engines, etc.
If you want to explore AI, we recommended you grab SurferSEO black Friday, Rytr Black Friday deals, and Jasper black Friday 2022 deals. 
Jasper Vs Rytr Vs Writesonic: Comparison Chart
If you don't have time for reading the full article, you can check the comparison table below but for getting a detailed comparison you should read the full article.
| | | | |
| --- | --- | --- | --- |
| | Jasper | Rytr | Writesonic |
| Free Plan | No | Yes | Yes |
| Cost (starter plan) | $29 per month | $9 per month | $9 per month |
| Language Supported | 25+ languages | 30+ languages | 25 languages |
| Ratings (Trustpilot) | 4.9/5 | 4.9/5 | 4.8/5 |
| Built-in Plagiarism Checker | No | Yes | No |
| Chat Support | No | Yes | No |
| Browser Extension | No | Yes | No |
| Customer Support | 9/10 | 9.5/10 | 8.5/10 |
At a glance, from the table above, you can understand the features of Jasper, Rytr, and Writesonic.
We have an in-depth study below.
What Is Jasper AI?
Jasper which was previously known as Jasper AI or Conversion AI is AI-based writing software that uses the latest GPT-3 technology. It can write any kind of content within a very short period of time.
It is capable of writing both short and long-form content with minimal information to be fed as input.
The best thing about Jasper is the company keeps giving updates on the advancements in the industry.
Features Of Jasper AI
50+ templates are available to generate various writing copies.
Able to generate outputs in 26 languages.
Generate long blog posts.
Surfer SEO integration to create a post that can rank on Google.
Boss mode feature enables the generation of content faster than earlier.
Read this also: Jasper.AI Review 2022 to discover in-depth features, pros, cons, and use cases of this powerful AI writer.
What Is Rytr?
Rytr is a famous alternative to Jasper AI and it is the only writing assistant that claims to write the content 10 X faster. Similar to Jasper it also uses the GPT-3 AI technology to function and generate the relevant content.
Rytr also includes features like SEO when compared to Jasper. You can integrate your Semrush account. It also supports 30+ languages.
The support system for customers is one of the best in Rytr which is way better than both Jasper and Writesonic.
In terms of accuracy, we will rate Jasper AI better. Having said that, Rytr is the second-best alternative we used till now.
If you want a detailed review of Rytr and know how to use it then you should read Rytr Review 2022.
Features Of Rytr
30+ use cases and templates are available to cover all the writing needs.
Write in more than 30+ languages.
Uses the AIDA and PAS copywriting formula for generating the best quality output.
20+ tones of voice are available for your audience selection.
Expand or shorten the sentences written.
Collaborate with clients and teams.
What Is Writesonic?
By integrating the GPT-3 technology for producing content like human writings Writesonic has become one of the renowned automatic content generation software in the market.
Writesonic produces quality content that is plagiarism-free and majorly focused on the writing of marketing copies, article writings, and product description generation.
It is used by more than 150,000 freelancers, marketers, and businesses.
Features Of Writesonic
40+ copy templates are available.
Generate your content in 25 languages.
Instead of a characters limit, they have a credits limitation system.
Live training sessions are available.
Very easy-to-use interface.
High-quality output generations.
Generates 1000+ word posts within 3 seconds.
Pros And Cons: Jasper Vs Rytr Vs Writesonic
Below is the description of the merits and demerits of Jasper, Rytr, and Writesonic writing assistants individually.
Pros Of Jasper AI
Passes the 99% plus Copyscape plagiarism test.
Offers a 5 day free trial. Want to know the process of getting a free trial? Read it Jasper.Ai Free Trial 2022 and get free 10000 words.
Easy to use interface for beginners also.
Integration with third-party apps like SurferSEO works well for optimizing the SEO.
Can produce any kind of content better than any other tool in the market.
Rated 4.8/5 stars on Trustpilot 1000+ ratings.
Cons Of Jasper AI
Jasper is not mobile-friendly.
No unlimited word limit plan.
A browser extension is not available.
The free plan is not there.
Requires credit/debit card for a free trial.
No built-in plagiarism checker.
Pros Of Rytr
Multiple integrations can be done with third-party apps via Rytr's API.
Browser extension of Rytr is available.
Shopify, WordPress, and other plugins are available.
Live chat feature available with Rytr only but not with the other 2 tools.
Plan with no character limit is also available.
Built-in plagiarism checker.
Lifetime free account, but with limited functions
Cons Of Rytr
Fewer tutorials and guides are available.
Do not offer any refund or money-back guarantee.
Doesn't hold the responsibility for any copyright claims of the contents generated by Rytr.
Unused credits can not be added to the credits of next month.
Pros Of Writesonic
Free plan for new users is available.
Cheapest writing tool among the three.
Free trial of all plans.
Trial does not require credit or debit card information.
Offers API to integrate with your favorite tools.
Clients can get their custom features based on the plan on request.
30% discounts for students and nonprofit organizations.
Cons Of Writesonic
No browser extension till now. (Although it is announced)
Long duration of email support to solve any issue.
No live chat.
Plans And Pricings: Jasper Vs Rytr Vs Writesonic
Read the detailed information on the plans and their prices that are offered by Jasper, Rytr, and Writesonic.
1. Plans And Pricing Of Jasper AI
Customers get the two plans whose pricing and features are described below.
1. Starter Plan
Monthly price: $29 per month
Annual price: $24 per month (16% discount)
Word limit: 20,000 words per month
Bonus word pack: $10 for 5,000 words
Unlimited user logins.
50 plus AI copywriting skills.
Best for: short copywriting that requires a lesser output of texts.
2. Boss Mode Plan
Monthly price: $59 per month
Annual price: $49 per month (16% discount)
Bonus word pack: $40 for 30,000 words
Word limit: 50,000 words per month
All features of the starter plan.
SEO mode, recipes, Jasper commands, Grammarly basic, and plagiarism checker are some additional features that come with the Boss mode plan.
Best for: long text generation like articles, blog posts, etc.
2. Plans And Pricing Of Rytr
Rytr provides the following three plans to use.
1. Free Plan
Price: Free forever
Generates 5000 characters per month
Built-in plagiarism checker.
2. Saver Plan
Monthly price: $9 per month.
Annual price: $90 per year. (2 months free)
Additional feature: User can create its own custom use case.
3. Unlimited Plan
Monthly price: $29 per month.
Annual price: $290 per year. (2 months free)
All features of saver plan.
Additional features: Dedicated account manager and priority support.
3. Plans And Pricing Of Writesonic
In addition to a free trial that comes with 10 credits, Writesonic offers 4 paid plans.
1. Basic
Monthly price: $15 per month.
Annual price: $150 per year. (2 months free)
Limit: 75 credits each month
Best for personal use.
2. Professional
Monthly price: $45 per month.
Annual price: $450 per year. (2 months free)
Limit: Unlimited credits.
Best for freelancers.
3. Startup
Monthly price: $95 per month.
Annual price: $950 per year. (2 months free)
Limit: Unlimited credits.
Best for startups and small businesses.
2 user seats.
Upcoming extension features are available.
Priority support.
4. Agency
Monthly price: $195 per month.
Annual price: $1950 per year. (2 months free)
Limit: Unlimited credits.
Best for big businesses and agencies that are involved in copywriting businesses.
4 user seats.
Custom feature request.
FAQs: Jasper Vs Rytr Vs Writesonic
1. What is an AI writing tool?
An AI writing tool is a properly trained and skilled robot-like software that can write any kind of content which looks exactly similar to human writings and thus saves the time of writers.
2. Which is the most budget-friendly writing software?
Among, Jasper, Rytr, and Writesonic the most economical writing software are Rytr. A beginner with no or very little profit can also afford its plan which starts at $9 per month only.
3. Does Jasper provide API?
No, as of now Jasper does not provide API.
4. Is Jasper AI different from Jarvis AI?
Jasper and Jarvis both are the same. Recently due to legal issues, Jarvis has changed its name to Jasper.
5. Can I get any discounts on these AI writing software?
Yes, if you go for an annual plan you can get a huge discount. In addition to that, you can get a 30% discount on Writesonic plans if you are a student or nonprofit organization.
Conclusion: Jasper Vs Writesonic Vs Rytr
All the tools are used for the same purposes and generate content that is too good. But going to the verdict to decide the best tool there are many factors like budget and quality.
If budget is not the problem, then you should definitely go with Jasper AI as it is the best choice between Jasper, Writesonic, and Rytr.
If both budget and quality are considered then Rytr is the best AI writing assistant if you are comparing Rytr, Writesonic, and Jasper AI.
More posts on AI and content writing tools: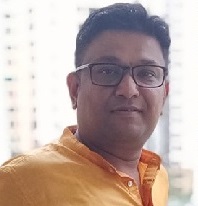 Seasoned Professional with 15 years of experience in Sales and Marketing. Entrepreneur, Consultant and Blogger helping people earn through jobs and blogging. Experienced Hosting Reviewer who likes to collect detailed info about existing players and share it with my audience. Previously worked with leading Banks and Telecom Companies.
I completed my Masters in Management with specialization in Finance and Marketing.
Visit our Hosting Review and Blogging Guide for more interesting articles.