Are you looking for a detailed guide on Surfer Local GMB tracking and optimization tool?
If yes, this Surfer Local Review will help you to understand the product, pricing, features, and how to get started with it.
What Is Surfer Local?
Using the Surfer Local for almost 6 months now, we realized that it is one of the best SaaS software designed for local SEO. Using this tool, you can easily analyze the local competitors of your business.
This innovative tool helps you with GMB audit, rank tracking, and review templates that ensure overall growth in your rank and visibility.
After using it, we found Surfer Local a beginner-friendly tool that saves the cost of hiring an expert. Yes, you can manage your show yourself.
I found this video helpful to understand "Surfer Local" and its offerings:
How Surfer Local Works?
The answer to how Surfer Local works revolve around the three questions below. I will ask and answer them to help you understand the importance of this powerful local SEO tool.
How often you are visible to your customers in Google local search results?
With Surfer Local, you can check and track your listing's rank from multiple addresses across the city.
What if you are not satisfied with your ranking?
As my clients are not happy with the current GMB rankings, I recommend them audit. With Surfer Local, you can create an audit of your listing. It will then suggest various inputs and key actionable you may be missing.
How to monitor the growth of GMB listing?
Once you figured out current ranks and suggestions to improve it, now the biggest task is to monitor it professionally. This task is again made simple by Surfer Local. The business listed that you added will be monitored regularly for you to track.
My Findings: What You Can Do With Surfer Local?
Here is a quick list of what exactly you can do with Surfer Local. The list is really long but I have tried to summarize it to keep it simple.
1. Check Your Business Visibility On The Grid
Surfer Local simply detects the grid size optimal for your business. It helps you detect the current ranking. You are tracked automatically for the area that fits your business and there are chances for you to rank in the top 3.
2. Monitor The Visibility Of Your Business
Enter your business name and targeted keyword query. Every week, your business rank will be tracked and you can check your visibility report automatically.
There is no manual intervention required. Even if you forget to check, Surfer Local will publish it for you.
It is important to note that you can monitor upto 5 keywords regularly.
3. Audit Your Company's Google Profile.
"Surfer Local" works on multiple parameters and accordingly audits your business. You can optimize company descriptions, posts, what main category to add, suggestions on additional ones, the number of reviews you should still get, and others.
All this is critical for you to know and correct if you really want to rank and beat the competition.
Google Review Poster: It Really Helps You To Increase Google Reviews
Honestly speaking, this is the first time I saw this kind of feature. A powerful creative made for you automatically that you can place on the door, website, bills, and advertisements.
Your visitors just need to scan and write a fantastic review for you. I bet, your reviews will grow at least 3x.
I have this sample for you.
What did I like the most about this feature?
The first thing is simplicity, the second one was the ease of use. A poster can be customized in just 30 seconds.
Finally, you can use the color of your choice and brand. Like the sample above is orange, you can change it to any other color that matches your logo or brand.
>> Get started with your personalized review poster
How To Check Listing Ranks For Free Using Surfer Local?
Get started for Free. Check your business listing in your area and language.
Surfer Local provides you with a free tool: Local Rank Checker.
Mention your business name, write a keyword you want to check rank for, and hit next.
How To Use Surfer Local And Add Your Business?
Till now I discussed the benefits of Surfer Local for local business listings. I also discussed what you can do with this local SEO tool.
Now I will guide you about how to get started with it.
Let us know learn and understand the process of adding a business to Surfer Local.
Step 1. Signup for Surfer Local.
Step 2. Now you have to add your business to Surfer Local. For this, click on "Add place" and "Import places from Google My Business"
See the image below to understand the instructions.
Step 3. Once the business is added, now you need to add the keyword query.
Step 4. Adjust the Area and Grid size.
Step 5. Check the positions, create an audit. It will suggest the title, description, images, posts, reviews that you should have.
Step 6. Comply with audit suggestions and put the listing on monitoring. Just activate automatic local results monitoring and track local rankings every week.
Here is a small video tutorial prepared that teaches you "how to use Local SEO tool- Surfer Local".
That's it. If there is proper tracking and monitoring in place, your rank will definitely grow in a few months.
To write a better description about your listing, products, and post, use Jasper AI Review. 
The pricing of Jasper starts at just $29 and you can get started with a free Jasper AI trial now.
"Surfer Local" Refund Policy: Can You Cancel It And Get Refund?
This is the best part about Surfer Local. You may be on a monthly plan or on an annual, you are covered under 30 days money-back guarantee.
Every tool is created with a purpose and may or may not be of your use.
We encourage you to use it as you are at no risk whatsoever. If you think that this product is not for you, cancel it and ask for a refund within 30 days of purchase.
Review Surfer Local Pricing: Is It Affordable?
For SEOs, both features and affordability matter. In my review, I found the pricing of Surfer Local worth it and affordable too.
There are two options, the first is a monthly plan and the second is an annual plan.
| | Monthly Mode | Annual Mode |
| --- | --- | --- |
| Pricing | $29 | $24.17 |
Note: When you opt for annual mode, you get 2 months subscription free.
My suggestion: Start with monthly mode, test the product for 1st month, in case you are happy, upgrade to an annual mode. 
Also, if you don't find it worth it (chances of which are very less) cancel and get your money back!
FAQs: Things You Must Know About Surfer Local
Should I use Surfer Local For GMB Rankings?
The reason to use Surfer Local Tool is the inputs, tracking, audit, and continuous monitoring. All this leads to higher GMB rankings.
Is it possible for Surfer Local to Improve the Google My Business profile ranking?
Honestly, no tool can guarantee the rankings. Tools help us to ensure the best practices are in place. However, we have seen improvements within a few months.
How do you measure GMB Using Surfer Local?
Using Surfer Local you can track customer reviews, GMB rank, competitors, audit gaps, and keyword-wise weekly reports.
How Surfer Local helps in improving GMB listing?
Surfer Local helps you work on gaps. When you initiate the audit, it suggests you missing keywords, gaps in the description, images, number of reviews required business category, etc. The new feature Review Poster helps your visitors review you easily.
Surfer Local Reviews By Actual Users (Verified)
Understanding GMB guidelines, creating a listing, optimizing and monitoring it regularly leads to success in ranking.
Is Surfer Local helping its users in ranking on Google My Business?
Well, we searched for reviews by actual users on the internet and found the feedback on G2. It is rated 5/5.
Here is proof:
Final Words: Do I Recommend "Surfer Local"?
After using it for a month and seeing these reviews, I am pretty confident that Surfer Local can be your best bet that will not disappoint you. So, Yes, I recommend Surfer Local.
I found that Surfer Local is extremely helpful to track your GMB ranks, audit the gaps and monitor it weekly. The suggestion provided to you during the audit is practically helpful. Finally, the pricing is affordable and comes with 30 days money-back guarantee.
If you want to rank your website, use Keyword Surfer free Chrome extension and SurferSEO free trial to see quick improvements.
Other related articles:
Latest Post: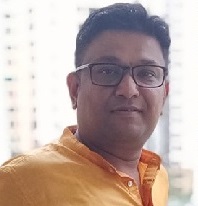 Seasoned Professional with 15 years of experience in Sales and Marketing. Entrepreneur, Consultant and Blogger helping people earn through jobs and blogging. Experienced Hosting Reviewer who likes to collect detailed info about existing players and share it with my audience. Previously worked with leading Banks and Telecom Companies.
I completed my Masters in Management with specialization in Finance and Marketing.
Visit our Hosting Review and Blogging Guide for more interesting articles.