Are you the one who is concerned about the SEO of your website content in 2022? If yes, then you are at the right place as this is one of the most helpful articles that discusses Keyword Surfer.
We have explained everything about the Keyword Surfer Chrome extension, along with its installation process, pricing, and alternatives in this article.
So, keep reading this article to get the accurate and most detailed article about the Keyword Surfer Chrome extension.
What Is Keyword Surfer?
Keyword Surfer is a chrome extension that is a group of SEO tools created by a Poland-based company named Surfer.
One must not get confused between Keyword Surfer and Surfer. Surfer is the parent company of Keyword Surfer which has many tools for different works, Keyword surfer is one of its tools for SEO.
Keyword Surfer is used for analyzing the performance of any site when you search for anything on Google. Majorly Keyword Surfer is a keyword research tool that has some other functions also that are discussed in the features section below.
How To Download And Install Keyword Surfer in 2023?
Follow the steps written below to download and install keyword surfer on your PC or laptop.
Step 1: Either click on the link here or directly click on the button below.
Step 2: Tap on the "Add to Chrome" button as highlighted in the image below.
Step 3: Now the web store of Chrome will be opened on your screen. Click on the "Add to Chrome" button there.
Step 4: Now a pop-up will appear on your screen. Click on add extension button shown on that pop-up.
Step 5: Once it gets installed, you will get a notification on the top right corner of the screen.
Now search anything on Google and you will see Keyword Surfer functioning.
How Keyword Surfer Works: Video Tutorial
Finish the installation using the links given above. Once installation is complete, watch this step by a step video tutorial to see how Keyword Surfer works.
It will help you find the word count of competitors, estimate traffic with keyword ideas. 
Once installed on Chrome, for every search result, you will start seeing the stats and ideas. You don't need any manual steps there.
We have discussed its key features below.
Features Of Keyword Surfer
To know what you can do using Keyword Surfer, you should read the following features of it.
Know Search Volume And CPC Estimation
Search for your keyword on Google and the monthly search volume and CPC data for your location will be shown as highlighted in the picture above.
If your exact location option is not available then choose the one which is nearer to you. Although this condition is rare to arise as it has 70 major countries listed in it.
Estimates The Monthly Traffic
If you have installed the Keyword Surfer and when you search any keyword on the search engines the results are shown with the monthly traffic that it gets.
One point is to be noted here, that this traffic is shown for the whole domain but not for any individual webpage.
Shows The Word Count Of Articles
Just beside the domain traffic, the numbers that are written below the search results are the word counts of that article. It is an important aspect of SEO to know the length of the article of your competitor to rank higher than it.
But we found that Keyword Surfer always gives 600 to 700 more word counts for any article, sometimes even more than that. So the point of doubt of accuracy arises here.
Know The Number Of Times the Exact Keyword Used
This is also known as keyword density. This feature tells how many times the exact keyword that you search has been used in a competitor's post. This is indicated by the key icon just beside the word count. It is to be kept in mind that keyword variation is not included in it.
It helps you in analyzing your ideas for getting a better ranking than your competitor.
Similar Keywords With Necessary Parameters
SEO experts know very well that targeting a single keyword won't give much-desired success hence including related keywords and having keyword variation in an article are a must to rank for multiple keywords.
Keyword Surfer shows the list of similar keywords to that you searched on Google and also shows their monthly volume. These keywords can be added to the clipboard by clicking on the star icon as represented in the image above.
Content Outline Generator
This is the newest and coolest feature recently introduced in Surfer. You just need to enter the keyword for which you want to write and content and this AI-packed outline generator creates amazing H1, H2, H3, and H4 outlines which in general is very hectic and time-consuming when done manually.
5 Pros And 4 Cons
Every tool has it's good and bad. So let us discuss the merits and demerits of the Keyword Surfer Chrome extension.
Pros Of Keyword Surfer
Includes most of the keyword research metrics in one place without clicking anywhere.
Shows the metrics very fast, in most cases it takes just 2 to 3 seconds to display the estimations for top 10 results.
Does not require to pay. Yes, Keyword Surfer is a completely free extension to use.
Easy to understand and use interface.
Informative step-by-step guides and video tutorials are available on the official site of Surfer.
Cons Of Keyword Surfer
Word counts of articles are not accurate. It shows high fluctuation from the original numbers, for example, a 1500 words article when counted through Keyword Surfer shows more than 2500 words.
Traffic analysis is also inaccurate.
Unlike its alternatives like SEOquake and others that are available for all popular browsers, Keyword Surfer is available only for Chrome browsers.
Lacks a few very crucial parameters of keyword research like keyword difficulty and backlinks.
Pricing Of Keyword Surfer
One must keep in mind that Surfer SEO is not free (read how to get a free trial of Surfer SEO) its most basic plan starts from $49 per month but its extension for keyword research which is Keyword Surfer is 100% free to use extension.
Users are not required to pay any amount for using this Chrome extension and more than 3 million people are using it with satisfaction.
Alternatives Of Keyword Surfer
There are many alternatives of Keyword Surfer available that are better to it in some aspects and lack a few things in other aspects. Below is the list of some best alternatives to Keyword Surfer.
Keywords Everywhere Extension
Ahrefs
Semrush (Try Semrush)
Keyword Explorer of Moz
SE Ranking
Ubersuggest Keyword Planner
SeoStack
SEO Pro Extension
SpyFu
Serpstat
If you want one tool that helps you write and optimize content using AI, try Jasper (Jarvis).
We strongly recommend you to read our detailed Jarvis (Jasper) copywriting assistant review along with Jarvis or Jasper AI Boss Mode and Starter pricing.
FAQs: Keyword Surfer Extension
Read out the most commonly asked questions about the Keyword Surfer Chrome plugin.
What is the Keyword Surfer?
Keyword Surfer is an add-on plugin of Chrome browser that offers SEO data for free.
What does Keyword Surfer do?
Keyword Surfer shows the required metrics for keyword research like search volumes, word counts, similar keywords, etc. on Google search results.
Is Keyword Surfer free?
Yes, this extension is 100% free.
Can I use Keyword Surfer on other browsers than Chrome?
No, Keyword Surfer can be used only on the Chrome browser and other browsers that are compatible with the Chrome extensions like Microsoft's Edge browser.
Are Keyword Surfer and Surfer SEO different?
Both are the products of the same company Surfer, Keyword Surfer is mainly designed for the purpose of keyword research and it is completely free. On the other side, Surfer SEO is a vast tool used for both writing or optimizing the content and doing its SEO. Surfer SEO is not free.
Final Words about Keyword Surfer
After reading this detailed article on the Keyword Surfer extension, a question may pop up in your mind whether it is enough for keyword research. So let me tell you this is a free tool that can not fight with the excellency of paid tools, but when it comes to comparing it with other free tools, you will find it one of the best tools for SEO.
Together with Keywords Everywhere, it makes a perfect combination and gives you every piece of information that is required for marketing and SEO.
In case, you do not like its features then you can simply remove the Keyword Surfer plugin from the Chrome browser with one click.
Important articles on AI writing and research: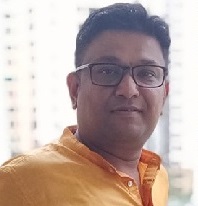 Seasoned Professional with 15 years of experience in Sales and Marketing. Entrepreneur, Consultant and Blogger helping people earn through jobs and blogging. Experienced Hosting Reviewer who likes to collect detailed info about existing players and share it with my audience. Previously worked with leading Banks and Telecom Companies.
I completed my Masters in Management with specialization in Finance and Marketing.
Visit our Hosting Review and Blogging Guide for more interesting articles.