Are you looking for Jasper AI Pricing in 2022 – 2023? If yes, we have compared the cost of two Jasper.AI plans: Starter and Boss Mode.
Announcement: Jarvis AI is now Jasper AI, they have just changed the brand name.
Jasper has also recently updated its pricing policy, they have removed the Unlimited plan and Lifetime deals. But the best part is that the pricing of Jasper.AI's Boss mode is reduced.
I have been personally observing the actions taken by Dave Rogenmoser and the team and am impressed to notice that they are growing. It's simply because they are improving the product and its pricing.
While you are here to learn about Jasper.ai Pricing, you must also note that the features you get are also useful and accurate. Jasper.AI is better than its competitors like ShortlyAI, Rytr, Copysmith, and others.
Jasper AI Pricing 2022 Bottomline in case you are in hurry:
The pricing of Jasper.ai is simple and straightforward. Two plans, Starter and Boss Mode are there and the pricing depends upon a number of words.
Starter package costs you $29 per month for 20k words.
Boss Mode starts $59 per month for 50k words.
Deal: If you choose the annual plan, you get 2 months off.
For in-depth Jasper Pricing in 2022, continue reading below.
Affiliate Disclosure: Some of the links on this post are affiliate links, which means if you purchase any product using the links, I will earn a small commission. My opinions are still fact-based, unbiased, and cost nothing to you.
Jasper AI Pricing Plans 2022 (Latest Information Updated)
Jasper is best AI writing software that is cost-effective and helps you save a huge writing cost.
The pricing is beginner-friendly as they have two plans to choose from starting at $29 per month.
In our Jasper.AI pricing review, we found that the plans are based on the number of words per month. This simply means the cost of Jasper is in your hand and you can increase it or decrease it as per the requirements.
Cost Of Jasper AI Starter Plan (Monthly)
As I discussed above the pricing of Jasper starts from $29 per month and depends upon the number of words you choose.
Let us quickly see the available pricing options with Jasper Starter's plan.
| Words | Jasper Starter Plan Pricing |
| --- | --- |
| Upto 20k | $29 |
| 20k – 50k | $49 |
| 50k – 100k | $89 |
| 100k – 150k | $119 |
| 150k – 250k | $169 |
| 250k – 500k | $299 |
| 500k – 750k | $399 |
| 750k – 1000k | $499 |
So, the lowest price you pay for Jasper.AI's starter plan is $29. You will get twenty thousand words in this plan.
The maximum price of Starter plan is $499 and in this plan, you get 1 Million words capacity to write.
Read: Best Jasper AI Alternatives & Competitors
Jasper AI Starter Bonus Pack Pricing:
Let's suppose you have opted for an entry-level plan of $29. Now, if you need up to 5k words more than your limit, how much do you need to spend?
The answer is Just $10. Yes, you don't need to jump to the next plan of $49 for the extra 5k words. Jasper has introduced the bonus pack that helps you get 5k words for flat pricing of $10 per month.
Who Should Buy Jasper AI Starter Plan
The starter plan by Jasper is made for Copywriters. If you are looking for help in short-length content like:
Sales Copies or Landing Pages
Social Media or Search Engine Ads
Emails or Invites
Headings, SEO Titles, or Meta Description
Amazon Product Description
Short Video Descriptions and a lot more
EXCLUSIVE: Jasper offers you a free trial policy, using which, you can generate free 10k words for 5 days. Hurry!
Special Offer: Get Two Months Free! Upgrade to an annual plan and you pay for only 10 months. A complete 12 months access is available only for 10 monthly payments.
Let's learn more about Jasper.ai's Boss Mode below.
Cost Of Jasper AI Boss Mode (Monthly)
Boss Mode is by far the best product of Jasper and is priced from $59 to $3600 per month. Absolutely no catches and access to all the features.
It is the best option if you want to write Long-Form Content.
Let us quickly see the available pricing options with Jasper Starter's plan.
| Words | Jasper Boss Mode Pricing |
| --- | --- |
| Up to 50k | $59 |
| 50k – 100k | $99 |
| 100k – 300k | $279 |
| 350k – 700k | $600 |
| 700k – 1500k | $1200 |
| 1500k – 2500k | $1900 |
| 2500k – 5000k | $3600 |
So, as you can see in the table above, the lowest price you pay for Jasper.AI's Boss Mode is $59. You can write up to 50k words per month.
Isn't it a great deal? Yes indeed. Even at the lowest cost of $10 for 1k words to a content writer, for 50k words you need to pay approx $500. With Jasper.AI Boss mode you settle for just $59.
The pricing of Boss Mode is recently reduced to $59 and is now suitable for small to large agencies.
Jasper.AI Boss Mode Bonus Pack Pricing:
Good News! Boss Mode now has a bonus pack too. For just $40, you can top up extra 30k words. This is even cheaper than Starter Plan.
Who Should Buy Jasper's Boss Mode
Boss Mode is capable to write everything. You can easily write the short content that I mentioned above.
Jasper.ai enables you to use "Jasper Commands" for more accurate and precise content requirements.
Apart from that, you can easily write all long-form content like:
Books
Blogs
Recipes
Product Reviews
SEO Copies
Long Emails
Scripts and Stories
Plus everything you get in Starter Plan
Bonus: With Boss Mode, you also get SEO checks, built in Grammarly, access to revisions and Jasper Certification. 
Jasper Monthly Vs Annual Pricing
So, it is clear that Jasper's pricing is beginner-friendly with affordability in mind. They provide you trial and money back policy to sweeten the deal further.
You can save 2 months' subscription cost too.
With this table, all your doubts will be cleared.
| Jasper Plan | Monthly Price | Annual Price |
| --- | --- | --- |
| Starter | $29 | $24* |
| Boss Mode | $59 | $49* |
Starting price. *Billed annually, including 2 months off deal.
---
Pricing of Jasper Art AI Text To Image Generator
Jasper has recently launched its AI text-to-art generator that creates awesome images, banners, modern arts, and even human-like faces on the basis of your description.
Currently, Jasper Art is not a stand-alone product. Existing Jasper customers can buy it as an add on for $20 per month.
Is Jasper Worth It's Pricing?
We will now review the cost-effectiveness of Jasper AI pricing. While you pay $29 or upwards every month, you should also understand if this is worth every single penny or not.
Let us dive in and understand the use cases and advantages of Jasper below.
1. Unlimited Account User Logins
Jasper.ai never restricts you to add your team members. You can invite the writers, marketers, and editors in your team to collaborate and create a world-class copy.
No extra charges for this facility.
2. One Tool and Multiple Languages
If you are under the impression that you can generate content only in English, you are Wrong.
Jasper.ai supports up to 25 languages including English, Italian, Polish, Portuguese, Chinese, Dutch, French, Japanese, and various others. The list is getting bigger every month.
4. Original Plagiarism Free Content
The content that is produced by Jasper.ai is plagiarism-free. They use built-in Copyscape to ensure the final output is at least 99.9% unique.
5. 30 Days Surfer SEO For $1
Surfer SEO is one of the advanced tools that help you write NLP-optimized content. It guides you to content suggestions to beat the competition.
For a particular keyword, how many headings, images, keyword density, etc are required to rank on page 1, is suggested by Surfer SEO.
Here is the proof of that:
Imagine the quality of content produced by the world's best AI writer together with one of the most advanced SEO tools.
6. SEO and Grammarly Checks
We need SEO and Grammarly screening for long-form content. If you are a Boss Mode customer, you get access to basic SEO and Grammarly checks too. You can easily integrate your Surfer SEO account.
7. Highly Convertible Copy and Content
The content that is produced by Jasper is original and with commands, you can further fine-tune your requirements.
To make your task easier, Jasper provides you tools like:
Long-form Assistant (with Boss mode for long articles)
Outline generator Blog Post Topic Ideas Generator
Conclusion Generator
Sentence Expander
and supports copywriting frameworks like AIDA, PAS and Before-After-Bridge
As mentioned above, with Grammarly and Surfer SEO integration, you also increase the chance of ranking content quickly.
8. YouTube, Email and Social Media Marketing Tools
Jasper can create almost all kinds of content. Be it a YouTube script, email marketing copy, Ads on social media platforms like Facebook, or a Google Ad.
Here is the list of popular tools available for marketers and AD experts.
Email Subject Line Generator
Cold Email Generator
Email copy Content Improver tool
Google Ads Headline Generator
Google Ads Description Generator
Facebook Ads Primary Text Generator
Facebook Ads Headline Generator
Video Topic Ideas Generator
Video script outline Generator
YouTube Video Title Generator
YouTube Video Description Generator
9. Trainings, Support, Community and Refund Policy
As a Jasper customer, you are not alone. You get access to training, priority support, and access to the Facebook group.
Last but not the least, if the features mentioned above don't excite you during the first 5 days, you can ask for a refund.
To help you understand the Jasper products even better, we have created a short comparison of pricing and features of both Starter and Boss Mode plans.
See this video below to learn how content can be created easily with Jasper.ai:
It is a perfect tool for copywriters and content creators, and to learn its features in detail, visit Jasper Review 2022.
Pricing And Features Comparison: Jasper AI Starter Vs Boss Mode
So, here is the comparison of features and pricing that you need to understand. This will help you choose the right product.
| Parameter | Boss Mode | Starter |
| --- | --- | --- |
| Languages | 25 | 25 |
| Templates | 50 | 50 |
| Jasper Commands | Yes | No |
| Plagiarism Checker | Yes | No |
| Basic Grammarly | Yes | No |
| Content-Type | Long Form | Short Form |
| Unlimited Team Invite | Yes | Yes |
| Refund Policy | 5 Days | 5 Days |
| Free Trial | Available | Available |
| Words | 50k | 20k |
| Starting Price | $50 | $29 |
Jasper Refund Policy: Can You Cancel And Get Your Money Back?
Yes, Jasper AI has a transparent "no questions asked" 5 days refund policy. This means you can test drive the products for 5 days.
If you feel the product doesn't meet its promise or features are not in part with commitments, you can ask for your money back.
Be rest assured, Jasper is a revolutionary GPT3 based AI writer and it will never disappoint you.
Important: If you are a content creator, we have more offers for you. You must visit and try:
FAQs about Pricing of Jasper AI
Here are the answers to the questions requested by you on social media.
How much does Jasper cost?
Jasper has two plans namely Starter and Boss Mode. The starting price is $29 for Starter and $59 for Boss mode.
How many words can I write with Jasper.AI?
Depending upon the plan you choose, you can write upto 5 million words. Minimum is 20k words with Starter and 50k words with Boss mode.
Is Jasper writing free?
Jasper provides you a trial where 10000 words are free. Beyond that, you need to upgrade.
Can Jasper AI write a book?
Jasper works on AI-based algorithms and can help you prepare your first draft. Yes, it helps you write a book. It aims to replace humans with more accuracy at a better speed.
Can Jasper write essays?
Of course, Jasper.ai can write plagiarism-free unique essays on any topic. Boss Mode with additional commands helps you fine-tune it. Grammarly integration ensures no grammatical mistakes.
Is conversion AI and Jarvis the same as Jasper?
Yes, Conversion.AI and Jarvis.AI are one and the same product or company. To be precise, the Conversion AI name is now changed to Jarvis Ai.
We also recommend checking Kinsta Pricing and offers for 2022.
Final Words About Jasper AI Pricing 2022
Jarvis.AI or Jasper AI (recently the name is changed) as discussed above starts with just $29 and you can test drive it for short content automation. If you wish to write long-form content like a blog or a book, you will have to opt for Boss Mode which costs $59.
Jasper AI pricing plans are affordable and beginner-friendly. You can scale up or scale down your plans at any point in time.
The company also provides a "Bonus Words Pack" starting at $10 so that you can get extra 5000 words without paying for an upgrade.
I would strongly recommend you to choose the free trial and utilize complementary 10k words first. If you are convinced, upgrade to a suitable plan.
Click Here to activate the trial.
Learn more about AI GPT-3 Tools: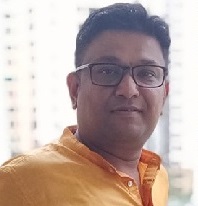 Seasoned Professional with 15 years of experience in Sales and Marketing. Entrepreneur, Consultant and Blogger helping people earn through jobs and blogging. Experienced Hosting Reviewer who likes to collect detailed info about existing players and share it with my audience. Previously worked with leading Banks and Telecom Companies.
I completed my Masters in Management with specialization in Finance and Marketing.
Visit our Hosting Review and Blogging Guide for more interesting articles.