We have a detailed Kinsta Pricing comparison along with all Kinsta WordPress Plans and their features. If you are looking for a complete cost analysis of Kinsta WordPress hosting, this article will provide you with the answer.
Not only that, we have compared the pricing of Kinsta with other popular managed WordPress hosts like WP Engine, WPX Hosting, and Bluehost's WP Pro.
Overview of Kinsta Pricing 2022
If you are curious to know about the starting price of Kinsta, the answer is $30. It is pretty simple and straightforward.
Here is the summary of Kinsta's Pricing:
Starter WordPress plan costs $30
Pro WordPress plan costs $60
Business 1 WordPress plan costs $100
Business 2 WordPress plan costs $200
Business 3 WordPress plan costs $300
Business 4 WordPress plan costs $400
Enterprise 1 WordPress plan costs $600
Enterprise 2 WordPress plan costs $900
Enterprise 3 WordPress plan costs $1200
Enterprise 4 WordPress plan costs $1500
However, there is a bit difference in their annual cost. Let's understand that also now.
Kinsta's Monthly Pricing Vs Annual Pricing
Are you looking to save a few dollars on the purchase of Kinsta web hosting? Here is the deal for you. Buy Kinsta for a year [annual plan] and get a waiver on the pricing of two months.
This table has both monthly and annual pricing details of Kinsta with discount value:
| Plan Name | Kinsta's Monthly Pricing | Kinsta's Annual Pricing* | Discount Value |
| --- | --- | --- | --- |
| Starter | $30 | $300 | $60 |
| Pro | $60 | $600 | $120 |
| Business 1 | $100 | $1000 | $200 |
| Business 2 | $200 | $2000 | $400 |
| Business 3 | $300 | $3000 | $600 |
| Business 4 | $400 | $4000 | $800 |
| Enterprise 1 | $600 | $6000 | $1200 |
| Enterprise 2 | $900 | $9000 | $1800 |
| Enterprise 2 | $1200 | $12000 | $2400 |
| Enterprise 3 | $1500 | $15000 | $3000 |
*Note: All Kinsta Annual Pricing is the net value after 2 months discount. This means, You only pay for 10 months and get a waiver of 2 month's cost on opting for the annual plan.
You don't get a free domain with any of the plans. I recommend you buy a Google Domain and use it along with Kinsta hosting. It is fast and offers excellent features.
Pricing Comparison: Kinsta Vs WP Engine Vs WPX Hosting Vs Bluehost WP Pro
Now, Let us compare Kinsta's pricing with some of the competitors that are equally good or at least renowned players in the market.
| Feature Vs Pricing | Kinsta | WP Engine | WPX | Bluehost WP |
| --- | --- | --- | --- | --- |
| Cost of Base Plan | $30 | $30 | $24.99 | $9.95 |
| No. of Websites | 1 | 1 | 5 | 1 |
| Free SSL | Yes | Yes | Yes | Yes |
| Website Migration | Yes | Yes | Yes | Yes |
| Storage | 10GB | 10GB | 10GB | 20GB |
| Bandwidth | Unlimited | 50GB | 100GB | Unlimited |
As you can see in the table above, amongst the managed WordPress host, WPX seems to be the best bet as you get 5 websites hosting even in the base plan. Kinsta however, on Google's platform delivers slightly better uptime and speed.
For this reason, both WPX and Kinsta are recommended by top bloggers.
We have a detailed review of Flywheel and a WPX web hosting review as well, which you must see visit while choosing the right web host for you.
Kinsta WordPress Plans
We discussed the pricing of Kinsta above and also compared Kinsta's cost with its competitors.
Now, let us have a look at various plans that Kinsta is offering, understand the product configuration so that you can find the actual value of the product.
1. Starter
Kinsta's starter plan is available for $30. With this plan, you can host one website that supports up to 25000 monthly visits. For CDN, you get a 50GB bandwidth limit which is sufficient for one website.
This plan offers 10GB SSD Storage.
2. Pro
The pricing of Kinsta's Pro plan is $60. You can host 2 websites in this plan. The number of visits is capped at 50000 visitors in a month.
CDN's bandwidth available for you in this plan is 100GB. Also, you get 20GB SSD Storage in this plan.
3. Business 1
If you want to host up to 5 sites, this plan is perfect for you. The cost of the Business 1 plan is $100 per month. On an annual purchase, you get 2 months of Kinsta discount.
This plan offers 100000 monthly visitors supported by CDN bandwidth of upto 200GB.
As far as storage is concerned, you can use 30GB SSD space for your 5 websites.
4. Business 2
Business 2 plan by Kinsta is priced at $200 per month. If you choose this plan, you are allowed to host 10 sites.
This plan can easily handle 250000 monthly visitors at no additional cost. You will also get 300GB of Free CDN with this plan.
SSD Storage available with this plan is 40GB.
5. Business 3
You can own the Business 3 plan by paying $300 per month. For annual purchases, there is a flat discount of about 16.5%, which means you get this yearly plan at only 10 months' cost.
Regarding limits, you are allowed to host 20 websites, with a monthly visitor's cap of 400000 visitors. 400GB of Free CDN is also available for all your sites.
Kinsta provides 50GB SSD Storage with this plan.
6. Business 4
This plan is for someone looking to host around 40 sites in one go or the traffic of existing sites is upto 600000 monthly visitors. If this is the case, you can buy this plan for $400 per month.
500GB of Free CDN and SSD Storage of 60GB is available for free with this plan.
7. Enterprise 1
Enterprise plans are made for large corporates or bloggers with a million visitors per month.
If you can pay $600 per month, you will get 100GB SSD Storage and 1000GB CDN bandwidth.
This plan will allow you to host 60 websites.
8. Enterprise 2
Enterprise2 plan you can buy for $900 per month. This will get you a facility to host 80 websites and will allow 1500000 monthly visitors.
150GB SSD Storage and 1000GB of CDN bandwidth is available for free with this plan.
9. Enterprise 3
For corporates or agencies looking to host 120 websites with monthly traffic of 2000000 visitors, this plan is an ideal choice. Enterprise 3 plan is currently available for $1200 per month.
200GB SSD Storage and 1000GB of CDN bandwidth come for free with this Kinsta plan.
10. Enterprise 4
This is the top-end plan by Kinsta that costs $1500 per month. Enterprise 4 plan can easily handle traffic of 3000000 monthly visitors.
Other capping are 150 websites, 1000GB CDN Bandwidth, and 250GB SSD Storage.
Common benefits that are available with all the plans are the Google cloud platform, free website migration, CDN, automatic DB optimization, 14 days backup retention, staging area, SSL, and self-healing technology. We will discuss them in detail below.
Also, read our review of Rocket.Net.
Features of Kinsta WordPress Hosting
Now, we will discuss the core features of Kinsta WordPress hosting that you get for free at this price point.
Built on Google Cloud Platform
Kinsta uses the Google Cloud Platform that is known for its great speed and reliability. Google cloud platform offers a premium network of 25 data centers spread across the globe and are interconnected.
If you are serious about your page experience report that is based on speed and performance, Kinsta's hosting plan can help.
Premium CDN
If you are looking for a premium CDN service, you will get it for free with Kinsta. Kinsta uses KEY-CDN's platform that offers a super-fast network of globally spread data centers. CDN makes it possible for your visitors to access your website in almost no time.
[Read: What is a CDN?]
Daily Backups
The external backup facility is a costly affair. With Kinsta, you get free daily backups that are automated. In case of any emergency, you can restore them easily.
In case you want an external backup for extra safety, that is also possible but you need to pay for that.
Free Malware Recovery
Have you ever thought, what will happen if your website will get hacked? It is not only a business loss but also a bad user experience.
To keep your site safe, you can opt for an external service like "Malcare" but that will cost you at least $99 a year.
Thankfully, Kinsta offers free hack repair and you can save this cost.
Regular Uptime Monitoring
Kinsta checks your website for uptime checks 720 times a day. With regular uptime checks, you will be notified quickly in case your website goes down, and in case, it is not due to server-related errors, you can fix it yourself.
For regular uptime monitoring, we will also recommend "UptimeRobot".
FAQs about Plans and Pricing of Kinsta
Why Kinsta's Pricing is High?
Kinsta is a premium WordPress web host that is built on Google's cloud platform and also provides free premium CDN. Along with that, you get advanced features like free hack repair, uptime monitoring, and server-level cache.
This is the reason behind the high pricing of Kinsta.
Does Kinsta provide any discount on its pricing?
Yes, Kinsta provides discounts on yearly options. If you choose an annual plan, instead of 12 months, you just have to pay for 10 months. A subscription cost of 2 months is given to you as a discount.
Conclusion: Kinsta Pricing and Plans
Kinsta pricing that starts from $30, is a simple and straightforward cost strategy, that is built for both individual bloggers and large corporates. There are a total of 10 Kinsta plans that range from $30 to $1500 per month. On an annual purchase, you get a discount of 2 months' subscription cost or a flat 16.5%.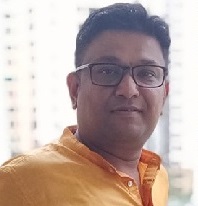 Seasoned Professional with 15 years of experience in Sales and Marketing. Entrepreneur, Consultant and Blogger helping people earn through jobs and blogging. Experienced Hosting Reviewer who likes to collect detailed info about existing players and share it with my audience. Previously worked with leading Banks and Telecom Companies.
I completed my Masters in Management with specialization in Finance and Marketing.
Visit our Hosting Review and Blogging Guide for more interesting articles.