Are you looking for great Managed WordPress Hosting? We have this detailed "FlyWheel Hosting Review" to check and compare all Flywheel WordPress plans for you.
It is an expensive web hosting provider, which provides you with the best performance and speed with its servers and resources. Yes, if you are looking for cheap WordPress hosting, Flywheel might disappoint you here.
If budget is not a constraint and you want best in class features, speed and performance, this Flywheel Review will help you for sure.
Is FlyWheel's WordPress Hosting worth the hype? let's discover this in review.
What is FlyWheel?
FlyWheel is an Omaha, Nebraska, [United States] based managed WordPress host that is known for its blazing fast speed. It is one of the best alternatives to leading players like Kinsta.
FlyWheel was established in 2012 by Dusty Davidson, Tony Noecker, and Rick Knudtson.
With over 9 years of experience in the industry now, they are creating a world-class WordPress-driven platform for individuals as well as agencies.
FlyWheel is focused to deliver rocket fast speed for all WordPress sites, be it your's or your client's site. You can manage all of them with a super easy interface.
FlyWheel's Features: Are They Good for WordPress PlatForm?
If you are looking for a Professional WordPress host that offers premium products with high-end security, FlyWheel is a good option for you.
Few features like free Demo sites, Staging facility, custom Control Panel, Malware patching, Server level Caching and Built-in CDN make FlyWheel hosting the best choice for WordPress.
If you are an agency and looking for a web host that offers White Label hosting solutions with billing-related features to manage the clients, that is also possible.
For professionals who are managing multiple websites, Flywheel provides WordPress Multisite along with a facility to create your favorite WP configurations for reuse.
That's not all, we will discuss more features of FlyWheel in detail below.
1. Made for WordPress
FlyWheel is one of the best Managed WordPress Hosting providers that we have reviewed and seen till now.
They provide you with the best WordPress services and give you the best user experience.
It provides you with amazing features like Auto Healing Technology, FlyCache, CDN services, and other best resources.
[Check our NameCheap's EasyWP Review]
2. Regular Backups
Security is at the top. You are provided with a 30-day automated backup which it stores in another server.
Why do I need regular backups? If your site gets hacked and you lose your important data, then you can easily restore your complete site which FlyWheel stored in another server.
3. Genesis Framework
Genesis is a simple, quick, and easy website builder tool that helps you to build and design a creative site.
Doesn't matter you are a professional or a starter, you can easily build your site with this amazing framework.
4. Easy Collaboration
FlyWheel allows you to easily collaborate with your teammates. There are no such issues to share your username and password with your partners and members.
You can easily add your teammates and clients as collaborators, and they'll get full access to manage your site, change and update files, and database management.
5. Money-Back Guarantee
FlyWheel offers you a money-back guarantee of 30 days. If you are not happy with their services you can easily get all your refunds to your account.
In case you are a monthly customer, then it offers you a money-back guarantee of 72 hours.
6. Security [SSL / Backup / Malware Removal]
It offers you different freebies like SSL, Automated Daily Backups, and Malware Removal.
Besides the above-mentioned features, FlyWheel is a go-to solution for e-commerce sites also that are powered by Woo-Commerce. FlyWheel and Woo-Commerce together make a magical combination.
Benefits of FlyWheel WordPress Hosting
Why should you use FlyWheel hosting for WordPress? Well, it has many benefits that we are going to discuss now.
Top of the Shelf Security
Works with Few Plugins
Cloud Platform Powered by Google
One-Click Staging
Automatic Updates
Availability of Developer Tools
Awesome Speed and Uptime
Managed by WordPress Experts

We have a detailed case study on how the performance of FlyWheel has improved to 2X after shifting the platform to Google Cloud and Fastly.
Also, we have done some tests ourselves regarding the claims made by FlyWheel. Check out the speed and uptime tests below which will help you make the right decision.
Review of FlyWheel's WordPress Hosting Plans
For those who don't know about WordPress Hosting. It is a highly optimized web hosting service, especially for WordPress sites.
Having WordPress hosting for a WordPress site will improve the speed, performance, security, and user experience of your website.
Okay, moving back to the plans of FlyWheel WordPress Hosting. Here are the plans for it.
FlyWheel offers you four different WordPress hosting plans which are:
Tiny
Starter
Freelance
Agency
Let's discuss these plans in detail below, but before that, let's have a look at the below table to get a better idea of what they offer under each plan.
FlyWheel's Pricing Vs Features Comparison [Plan Wise]:
| Features | Tiny | Starter | Freelance | Agency |
| --- | --- | --- | --- | --- |
| Price | $13/m | $25/m | $96/m | $242/m |
| Storage | 5GB | 10GB | 20GB | 50GB |
| Bandwidth | 20GB | 50GB | 200GB | 500GB |
| Sites | 1 | 1 | Up to 10 | Up to 30 |
| Visits | 5000 | 25,000 | 1,00,000 | 4,00,000 |
| Free CDN | Yes | Yes | Yes | Yes |
1. Tiny: This managed WordPress plan is the best option for the ideal and small business website that can generate traffic of up to 5000 visitors. It costs you $13 per month.
2. Starter: This plan costs you $25 per month where you are provided with 10GB of Storage, 25,000 visitors, and other resources. This is the best plan for a single WordPress site.
3. Freelance: This is the best plan for those websites that have heavy traffic. It costs you $96 per month, where you are provided with 20GB of Storage, and visitors of up to 100,000.
4. Agency: Agency Plan is the best option for all business-level websites. This plan can handle traffic of up to 4,00,000 visitors, where you are provided with 50GB of storage, 500GB of bandwidth. It costs you $242 per month.
FlyWheel Growth Suite Plans
The Growth Suite Plans of FlyWheel come with all the tools that help you to grow your site.
Some of the tools to grow your website that it includes are subscription billing, client management, and revenue insights.
The Growth Suite Plan comes with two plans which are:
Freelance
Agency
Before discussing these plans in detail, let's have a look at the below table where we compare both the plans.
| Features | Freelance | Agency |
| --- | --- | --- |
| Price | $113/m | $275/m |
| Storage | 20GB | 50GB |
| Bandwidth | 200GB | 500GB |
| Visits | 1,00,000 | 4,00,000 |
1. Freelance: This plan costs you $113 per month, where you are provided with 20GB of storage, 100,000 visitors, 200GB of bandwidth, and other dedicated resources. This plan is the best plan to grow your business website and increase clients.
2. Agency: Agency Plan is the best option for big business websites where you are provided with 50GB of storage, 500GB of bandwidth, and 400,000 visitors. It costs you $275 per month.
How To Start A Free Demo Site On FlyWheel For Yourself?
Step1: Visit FlyWheel and Start with a free demo site.
If you can't find the option to start with the demo site, you can check their Why-FlyWheel Page, where you can easily find this option.
Step2: After this, you will see a page as shown below. Choose "Create a Demo Site" and proceed.
Step3: Next, you have to create your account on FlyWheel. you can directly sign up with your Google account.
Step4: Set Up your complete profile and the, you will be redirected to your FlyWheel dashboard where you will see an option to Create New Site.
Step5: Next, you have to select the owner of the website and then choose a plan.
Step6: Now, choose the WordPress hosting plan and click on the Get Started button.
Step7: After this, you will see the plans of WordPress hosting, don't be scared. Scroll down below, and click on Create Demo Site.
Step8: Next step is, you have to verify your account and proceed.
Step9: Now, enter your demo site details and click on the Create Demo Site button.
Step10: After this, it will take a little time to ready your demo site, and once it did, you will be welcomed to your FlyWheel dashboard
You will find the wp-admin button on your dashboard from where you can access your WordPress dashboard easily and design your demo site.
So, this is how you create a demo site on FlyWheel and can access your site and dashboard.
How to Create a Test Site For Your Clients?
With FlyWheel, you can create a Demo site for your client which they can use for 14 days. For this 2 weeks period, you don't have to pay anything and it's completely free.
After 14 days, you can collect the payment and transfer the ownership to your client. They can then add the custom domain as well.
We decided to create a test site just to check the ease of use and simplicity. Here is the review of our findings and a step-by-step process.
Step 1. Visit your DashBoard and locate – "Create A New Site" button.
Step 2. You will see a "Create A Demo Site" Button there. Just click that.

Step 3. This step asked me to validate my identity. You can do it through your credit card or text message. We prefer using a text message option.
Step 4. Now you will have to fill up the demo site details and after that, it will allow you to migrate the site you have created already. If not, you can create it here itself.
Step 5. You can make unlimited changes as per the client's requirements during this 14 days trial period.
What do to after the trial period expires?
Once you have set up everything, you can now set up the billing, choose the right plan as per your requirement and make payment to convert this site into a fully functional paid site.
It is now easy for you or your client to update the nameservers and start using the custom domain on this live site.
As per our experience, this entire experience was smooth and useful too.
Pros and Cons of FlyWheel Web Hosting
We discussed the plans in detail above, let us now evaluate the usefulness of FlyWheel. This is possible only when we will compare its merits and demerits now.
Pros:
Hands-Free Website Migration
Staging Environment to test the updates first
WordPress Multisite
Free Malware Scan and Repair
Built-in CDN
Proprietory Cache Mechanism- FlyCache
Free SSL
Create and Use a Demo site for 14 days
Complete White Label solution for Agencies, Build, and Scale.
Cons:
Premium Host that is a Bit Costly
Doesn't support any other CMD except for WordPress
On-Call Support only for Agencies
Speed Test: Is FlyWheel WordPress Hosting Fast?
Is FlyWheel WordPress Hosting Fast? To answer this question, we have tested a site based on FlyWheel.
To test the speed of FlyWheel hosting, we use some best speed checker tools like Pingdom and BitCatcha.
First, we tested the site on Pingdom, and got the following result:
As you can see in the above test result, we got a performance grade of B, which is acceptable and good.
But we don't stop here, we move on to BitCatcha and test the same site there.
Here, we found the shocking result from FlyWheel. The maximum response time taken by FlyWheel is 9ms, which is amazing and got the A Grade performance.
Uptime Test Results
For your projects, if you are paying over $20 a month, you will not want your sites to go down. If your visitors are still forced to see 5XX errors, there is no point in choosing an expensive web host.
We have been monitoring a live site that is hosted on FlyWheel for a long time now and our uptime results are amazing.
FlyWheel Uptime Test Result: Zero downtime since last 1925 hrs. Check the snapshot below, 100% uptime since the last three months. Isn't it amazing?
Choice of Server Locations
Do you know your website's speed depends on its server location as well? Yes, although with CDN, you can take your site closer to your visitors still, the nearby server is always recommended.
With Flywheel, you have an option to choose from multiple server locations that are spread across the globe:
The USA – Lowa
Canada – Montreal
Europe – Belgium
The UK – London
Australia – Sydney
Pro Tip: If you are not happy with the page load speed of your website, check your server and visitor's geographical locations. Bring them to the closest.
FlyWheel Customer Service
With web hosts like FlyWheel, you need not worry about the after-sales service and support. FlyWheel being a managed WordPress host ensures that you get top-notch service from WordPress experts.
Their teams are available for you round the clock and 365 days a year.
We decided to check their support and experience the level of service ourselves.
Honestly, our experience was quite impressive as we got a reply within just 1 minute. Here is the proof:
Best Alternatives of FlyWheel
We strongly recommend FlyWheel for high-end features and best-in-class WordPress performance. However, it is always better to have a look at options of the same level of offerings.
Here are some of the FlyWheel competitors that are as good as FlyWheel:
Rocket.Net – This blog is hosted on Rocket's WordPress hosting for the last 6 months approx and we get excellent speed. We have never seen it go down.
WPX – It is one of the most recommended web hosts in managed WordPress Hosting category. Trusted by pro bloggers, it is a bit better-priced alternative to FlyWheels, that you can consider. Read detailed WPX WordPress hosting review.
Kinsta – Kinsta is also one of the fastest WP hosts today. Check out the discount on Kinsta and Kinsta's pricing for an in-depth understanding.
Also, if you are looking for more options, we have a detailed web hosting comparison chart where we have compared 10 web hosting services.
Google's Case Study About FlyWheel
As per the case study on FlyWheel by Google, Flywheel has been able to double up the cache hit ratio after choosing both Google Cloud and Fastly.
The second finding was an improvement in page load speed. After choosing Fastly, the page load speed increased drastically along with a 50% reduction in egress cost. Better speed means better search rankings.
The third finding was zero downtime during the regular software or OS related updates.
The fourth finding is related to scalability. After moving to Google Cloud, it is now possible to meet the growing customer demands without any hassle. Today, FlyWheel is growing and catering to over 100000 sites and the number is growing.
This is an important study by Google itself that we find helpful and also interesting to include in our FlyWheel WordPress hosting review.
FAQs About FlyWheel WordPress Hosting
Let us now answer some of the questions related to the FlyWheel managed hosting platform.
What is Managed WordPress Hosting?
A managed WordPress Hosting means a server solution that is optimized for WordPress to get you the best performance, speed, and ease of use.
Everything related to security, server, even core and plugin updates are managed by the hosting provider with the help of WordPress experts.
Who FlyWheel Hosting is Best For?
FlyWheel Hosting is best for WordPress Bloggers, Agencies, Developers and even Influencers looking for great speed, uptime, and service.
Even for Resellers, FlyWheel is an ideal fit that offers the latest technology.
Go for it if you are someone who wants to stay away from all technical and admin-related tasks so that your project is your only focus.
Is FlyWheel Hosting worth it?
FlyWheel is a WordPress host that provides Google's cloud platform and Fastly's CDN. Excellent service and a vast range of products make it really worth every single penny.
Who owns FlyWheel Hosting?
WP Engine owns the FlyWheel web host. If you will check the about page of FlyWheel, you will be redirected to the website of WP Engine.
Does FlyWheel hosting include email?
No, currently FlyWheel hosting service doesn't include email service. You have to choose providers like Google Workspace.
Conclusion: FlyWheel Review 2023
In our FlyWheel Review, we observed that it is one of the best web hosting for WordPress and worth it's pricing. If you are looking for advanced features, cloud platforms, malware-free sites, fast speed, and enterprise-level uptime, we recommend FlyWheel.
Flywheel simplifies your task through its intuitive custom dashboards. With a built-in cache and can, you need not spend extra cash on security and caching plugins.
Try them for 30 days and feel the difference, if you are not satisfied, your bill will be reversed.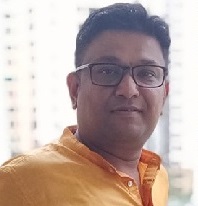 Seasoned Professional with 15 years of experience in Sales and Marketing. Entrepreneur, Consultant and Blogger helping people earn through jobs and blogging. Experienced Hosting Reviewer who likes to collect detailed info about existing players and share it with my audience. Previously worked with leading Banks and Telecom Companies.
I completed my Masters in Management with specialization in Finance and Marketing.
Visit our Hosting Review and Blogging Guide for more interesting articles.
Interesting Posts:
Best Affiliate Courses for Affiliate Marketing.
Flywheel Hosting Review
Review of Flywheel Managed WordPress Hosting
Product SKU: WordPress Hosting
Product Brand: Flywheel
Product Currency: USD
Product Price: 13
Product In-Stock: InStock