Starting a mortgage website! But how to do it?
Well, a mortgage business is a no-brainer in today's digital age. As we know, more and more potential customers doing all their research and comparisons online.
What's profitable here is a website that can help improve the visibility of your business and attract more clients.
With your own website, you can offer rich information to your clients so they can make their decisions comfortably sitting in their homes.
A mortgage website also helps in building authenticity, credibility, and reliability on your brand and provided information on mortgages.
But now we have a hot topic to discuss how to build the best mortgage website. Do you know the secret behind a multi-dollar mortgage site?
Here are 5 key elements to build a great mortgage website.
---
---
1. Infrastructure & User Interface
The user interface (UI) of your website is the key to giving a seamless and engaging visit experience to your audience. Also, it's a crucial SEO factor for any site. Look over some basic guidelines that you need to follow.
It should be easy to use.
Must have good navigation, organized elements, and great visuals.
Keep menus simple and avoid overcrowding the site with excessive elements; white space is important.
Use colors that are consistent throughout the website and make sure all links, buttons, tabs, and features are clearly labeled.
The site should also be responsive, so it fits all screen sizes and can therefore be accessed on different devices.
Now, the infra part. We recommend you look for an affordable VPS with sufficient RAM and CPU.
Begin with a trial of VPS, evaluate the service, and upgrade later. Always choose a service that offers sufficient storage and no cap on bandwidth.
---
2. Strategic Content
Don't forget! Content is king. Make strictly sure that you are providing high-quality content for your website. No matter how your site looks and how much amount of content it has, you can only get attention if the quality of your content is impeccable.
Also, the content should be optimized for both users and search engines.
Focus on productive information containing all the helpful pieces that your audience must be seeking. Think of what visitors are searching for and what solutions you can provide to their problems.
Present your brand as an authority in the mortgage industry catering to the needs of potential customers.
For example, Certified Mortgage Brokers, one of the well-known mortgage sites usually offers blog posts or videos about mortgages and loan trends.
You can visit this website to learn more about content strategies for mortgage brokers.
---
3. Lead Capture
Lead is all you need. A greatly captured lead is an essential component of any website, especially of a mortgage broker's site.
What does this lead mean anyway? By writing this, I am talking about the data of your audience such as where they belong, what're interests, what's their contact, and much more.
To generate a lead, always include contact forms and a newsletter subscriptions bar on key pages to collect customer information like name, phone number, and email address.
More data means more opportunities. This information can be used to start a conversation and deliver the latest updates, schemes, and offers to your audience.
Some mortgage websites also include lead magnets, such as webinars or eBooks that really encourage visitors to provide their contact details in exchange for valuable content.
The goal is to capture as many leads as possible and then nurture relationships with them through personalized emails.
---
4. Search Functionality
We are getting used to the search bar these days. Just put a keyword over on Google and get your solution. To build search ease of content "on your site" and "for your site," here are some tips for you.
Always include a search bar on your website so that users can easily find the information they're looking for.
Keep focusing on your site's SEO optimization in order to gain organic traffic. A great site usually shows up in the top listings of relevant searches on Google and other search engines.
Consider using specific keywords throughout the content to further increase your visibility.
Using a helpful SEO-friendly content management system (CMS) allows you to control specific elements, like metadata and image alt tags which are the ranking factors for any article.
WordPress is a well-known CMS for startups and beginners. Do you know how to make a site on it?
---
5. Security Features
As a mortgage website, there's no doubt of having a lot of sensitive data. If your site isn't secure why would anyone trust your site with their data?
In this case, It becomes very necessary to have strong security measures for your website. Make sure all the information collected via forms or other features is stored safely and securely.
Use can use some encryption methods such as SSL, blockchain, and so on. Choosing a highly secured web-hosting service can also solve 50% of security issues.
If your site is receiving any payment from users, clients, or customers, you must have a secure payment system for it. Also, be sure to monitor for any malicious activity.
If you have to manage sensitive information, consider adding a captcha, or two-factor authentication to an account setup process. By doing this, all the logins will be authorized and only real people can access your data.
For beginners, we recommend choosing a managed VPS hosting as most of the security concerns are automatically taken care.
We recommend Hostinger for a safe hosting environment, don't forget to grab the coupons provided by Hostinger.
---
Bottom Line
For a successful business, your web profile is much more important and mortgage brokers are no exception. I hope you find this article helpful.
To build an efficient website, follow and apply all the steps and tips outlined above. Many strategies can be used to attract a load of customers.
It eventually boosts leads and converts audiences into paying clients. With the right strategy in place, your website could be the deciding factor when people choose a mortgage broker.
Latest website builders like Squarespace (check the pricing of Squarespace) are also a well managed hosting option for mortgage and e-commerce websites.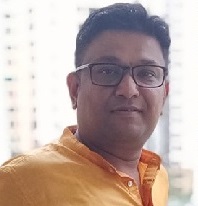 Seasoned Professional with 15 years of experience in Sales and Marketing. Entrepreneur, Consultant and Blogger helping people earn through jobs and blogging. Experienced Hosting Reviewer who likes to collect detailed info about existing players and share it with my audience. Previously worked with leading Banks and Telecom Companies.
I completed my Masters in Management with specialization in Finance and Marketing.
Visit our Hosting Review and Blogging Guide for more interesting articles.