Do you know what is Content Automation? If you are looking for original and automation content creation tools, this post is for you.
We will also discuss the use cases, AI-based software, and How Automated Content Creation Works?
Let us go step by step and discover the concept in detail.
What is Content Automation and How It Works?
The process of eliminating manual content writing with AI-based tools to create, rewrite or edit the content is called content automation.
The term content automation is used in the content marketing industry and is not limited to automation content generation. It is a wide term that also covers the entire lifecycle of content.
Editing existing content, repurposing content, and updating the old content with new facts also become part of content automation.
How AI Based Tools Helps in Automated Content Generation?
Automated content generation is possible using the AI tools like Jasper and Shortly.AI.
You just need to mention headlines and a few ideas about what exactly you want. Maybe one or two lines are sufficient, a basis on which, the tool can create a long detailed paragraph.
You can further fine-tune the content with commands like:
There are various other commands also depending upon the tools you use.
From where do these tools get data and content to write?
So, these AI writing assistant tools are based on GPT3 technology. GPT 3 stands for Generative Pre-trained Transformer 3.
These GPT3 are the kind of algorithms that improve themselves continuously, automatically, and produce natural content like humans. This technology is capable of crawling the internet, understand that and rewrite it.
See below in a video where basis a few words, the entire content is being rewritten automatically by the tool.
Do you get original content from automation tools?
Yes, I personally found 99% plus uniqueness from the tools that are recommended below.
Use Cases Of AI Based Content Automation Tools
GPT-3 based AI technology has improved to such an extent that it has started replacing human writers. We now have automated content creation tools like Jasper AI to create all types of content.
See a quick intro of what you can write using these automation tools:
Blog Posts
Books
Social Media Posts
Emails
Meta Titles and Descriptions
Product Descriptions
Video Scripts
Google or FB Ad copy
Catchy Headlines
Translations
It is surprising but these automation tools are being attempted by copywriters and content writers in almost all kind of contents.
Benefits of Automated Content Generation
We discussed the use cases and possibilities that content automation can do for us.
But, what is the need for content automation? Why do we need an automated content creation tool?
The answer is pretty simple.
Imagine the productivity of 10000 words per day, is it possible through human writers?
Now, can you get 50000 words for just $50-$60 if written through a human writer?
Is it really possible to find a human writer to expand or shorten existing content? Even if you are able to find them, what about writer's block?
What about the extra cost of proofreaders and SEO?
Finally, what if you have to produce 10 articles on the same topic and all of them should be original? I am 100% sure that no writer will be comfortable in that.
Now, here are the benefits of using AI in content generation:
Can write in over 25 languages
Cost-effective
Excellent for the repetitive type of content
Speed, Can write thousands of words per day
Saves time for topic research, headlines, etc
Can write long-form content like blogs or even books
An Ad copy will be more engaging and converting
Can convert speech to text and text to speech
Importance of AI in Content Creation and Marketing
Data collection, Data Production, AD copies, Product descriptions, and even chatbots, everything can be automated today.
You may be a small blog owner or a large e-commerce website, content creation, and marketing both are important.
Your growth depends upon how engaging and converting your copy is. If the content is better and unique, it will rank and drive more sales.
Now, this is exactly where AI supports content marketing.
AI is immensely important for content creators as it can:
Create Content Automatically
One tool that writes original content in over 25 languages! No, it's not a dream, it's reality.
Tools based on AI crawls billions of pages and are pre-trained to understand the requirements and deliver the output that is comparable to the human writer.
A lot of fortune 500 brands like Fox and Yahoo are using AI to improve user experience through chatbots.
Not only new content, in fact updating the old ones and content repurposing is being managed within no time.
Generating Data-Driven Insights
This is basically for marketers.
As the customers are using technology to buy products and services, the marketers also need to understand them digitally.
Various tools like SurferSEO, Frase, and Semrush content marketing platform understands the reason behind the ranks of competitors.
These tools if clubbed along with AI writers can do real magic.
They can tell you what to add, what to delete, and how to improve auto-generated content to make it more engaging and rankable.
So, it is clear that content automation tools are not restricted only to AI writers. Various other tools are there to help you improve the existing content.
How To Automate Content Generation: Best Tools
Now we will discuss the best content automation software and platforms recommended by us.
1. Jasper.AI
Jasper is by far the best-automated AI content writing software that is ideal for both long-form blogs and short copies.
It helps you write whatever your want with its pre-trained AI robots in the back end.
Plans and Pricing of Jasper.AI:
The pricing of Jasper.AI is according to the number of words and the purpose basically.
For example:
Starter Plan starts at $29 per month and writes 20000 words. You can add upto 1 Million words to this plan at extra pricing. This plan is perfect for short content and copywriting.
Boss Mode Plan starts at $59 per month and writes 50000 words. It is the top-end plan that can easily write Long-form content like blogs and even ebooks. The plan is scalable to upto 5 Million words.
See this video that helps you understand how exactly AI writing works:
Key Features:
Appropriate for all type of contents
Creates plagiarism free content
Can write in 25+ languages
Inbuilt CopyScape in Boss Mode
Inbuilt Grammarly and SEO in Boss Mode plan
Access to FB community and Priority support
Good News! We have an exclusive Jasper Free Trial, using which you can test it with FREE 10000 words for 5 days. Hit the link below. 
2. ShortlyAI
Appropriate for all type of contents
Creates plagiarism free content
Can write in 25+ languages
Inbuilt CopyScape in Boss Mode
Inbuilt Grammarly and SEO in Boss Mode plan
Access to FB community and Priority support
Offer! Grab Free Trial of Shortly.aI and write 4 contents free. 
Jarvis' plans start from $29 and here the plans start from $65. The reason is simple, ShortlyAI currently doesn't restrict you to a number of words.
So, if you write upto 50k words per month, go for Jarvis, but if you expect more words, ShortlyAI will cost you cheaper.
Pro Tips For Error Free Content Automation
While with AI writing tools, it is easy to generate the content automatically, still I would recommend a few tips to improve the quality.
Always proof read yourself and cross check the facts.
I would suggest manual intervention in adding internal and external links to make the content more relevant.
Always check the active or passive voice as per the requirements.
While you can use tools like SurferSEO, still, Onpage SEO should be done manually.
Use content automation largely for brainstorming and treat the final output as 90%. Add your own 10% to make the auto generated content perfect.
Ensure your article is engaging and facts checked. If it is a product review kind of article, ensure your readers are getting value and correct information. Bot might make a few errors.
Final Words About Content Automation and Automated Content Generation
We discussed everything around auto-generated content through content automation platforms in this article.
Content automation is the latest digital marketing strategy that helps you manage your content creation and marketing in auto mode.
With the end goal of removing the need for human intervention, content automation helps you save time by removing redundant tasks.
Trusting AI for content writing is new cool and it has a lot of advantages too. Content created by these platforms is fast, cost-effective, and never stands still due to writer's block.
Content automation is the term used to automate workflows related to the content, from idea to keyword research, proofreading, and even making getting engagements on social platforms.
Even if you have multiple repetitive kinds of content, an AI tool will surely work better than a human writer for obvious reasons.
As your productivity increases with these AI tools, you can easily scale your digital business.
Learn more about AI by reading the articles below: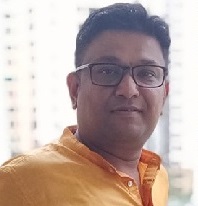 Seasoned Professional with 15 years of experience in Sales and Marketing. Entrepreneur, Consultant and Blogger helping people earn through jobs and blogging. Experienced Hosting Reviewer who likes to collect detailed info about existing players and share it with my audience. Previously worked with leading Banks and Telecom Companies.
I completed my Masters in Management with specialization in Finance and Marketing.
Visit our Hosting Review and Blogging Guide for more interesting articles.