Are you one of those writers who is writing your content manually by spending your huge time? If yes, then we have brought the list of "best apps for writers" which can be used even for writing a full-length book.
While many writers are happy with MS Word or Google Docs because they have never tried such amazing alternatives which are far better in the features and keep the priority of writers at the top.
Before we move on to the actual list of the apps for writing a book. Let me introduce two of the most used software used by writers and marketers globally, which are Jasper and Rytr.
AI Based Apps For Writers That Can Write A Book
Jasper and Rytr are online artificial intelligence-based software that automates the process of writing. They can write blog posts, write attractive headlines for ads, product descriptions, fiction stories, novels (only Jasper), and other things within the duration of a few seconds to minutes.
You just need to provide a little information about the content that you want to be generated and the rest will be done by this software.
For example, if you want to generate a blog post about "What Is SEO" then you only need to enter the main keywords and one to two lines of text then it will write the whole article for you.
One of the advantages of using Jasper and Rytr is that the articles and other contents written by them easily rank on Google while in other apps it is hard to rank.
In terms of quality, Jasper is one step ahead of Rytr, for example, it can write a whole book but Rytr has no use case for writing a whole book but it can be written by using the combination of multiple use cases.
Now let us check the pricing of both the writing tools.
Jasper
Do you know which is one of the best apps for book writing? Jasper is an AI-based latest App that helps you write a book from scratch.
Jasper has two plans Starter and Boss Mode plan. The starter plan is used for generating or writing the content which is a few words to lines. It can not be used to write bigger stories, blog posts, books, etc. On the other hand, boss mode supports the content generation of long-form content also (it is one of the best apps for writing stories).
The cost of the starter plan is $29 per month while the boss mode costs $59 per month. Jasper also gives a free trial of 5 days with a limit of 10,000 words.
Rytr
It is the cheaper alternative to Jasper. It offers three plans including a free plan.
Premium plans include 'Saver Plan' and 'Unlimited Plan' that costs $9 and $29 per month respectively.
If you want other tools for writing a book or novel other than the above two mentioned then do check the apps described below.
6 "Best Writing Apps" For Authors And Writers [Paid]
If you are planning to write a book, it will not be easy to go without any tools that support you in your process and correct your writing by making it error-free and giving some attractive templates.
These all features can be achieved by the paid apps only. So, check all the best apps for writing a book.
LivingWriter is the first choice of the writers as it offers amazing features that boost the writing processes of the authors especially.
It will be more helpful to the writers who are working on a fiction book but it does not mean that they can't write nonfiction books. Let us see the best features of LivingWriter quickly.
Key Features Of LivingWriter
It is a cloud-based editor that lets you access your work from any device. Also, it backs up all the changes made by you from any device.
Real-time collaboration features are available.
It has the best writing structures for authors like Story Circle, Three Act Structure, etc., and automatically guides you after the selection of a template.
Design or customize the cover of the book.
Let's you set the writing goals as per your vision of writing a book.
Set the story elements like characters, nicknames, setting, etc.
LivingWriter can be downloaded for Windows or Mac and it syncs seamlessly with the web version.
Pricing Of LivingWriter
LivingWriter gives the option of flexibility in plans which can be either paid monthly or annually. It also offers a free trial of 14 days.
Pay Yearly: $8 per month.
Pay Monthly: $9.99 per month.
If you would ask me for suggesting the most advanced and depth functionality tool for the authors and writers then it would be the Scrivener. It has too many features which can make your script, story, or novel just roar in the market.
The only drawback with Scrivener is that a writer has to first learn the functionalities for operating it with ease.
Key Features Of Scrivener
The text editor is similar to MS Word so it becomes easy to edit the written contents.
Available for Mac, Windows, and IOS.
Various templates are available for different kinds of writing. Be it fiction or non-fiction or something else there will be amazing templates for the writers to use and write.
Automatically saves your work, so there are no chances of losing your work.
Organize and design the layout of your novel with the help of the corkboard feature.
Set targets and watch the progress made over time.
Pricing Of Scrivener
Scrivener offers a free trial of 30 days then you need to pay a one-time fee for downloading it to your operating system.
Standard Windows License: $51.95 USD.
Educational Windows License: $44.88 USD.
Standard MacOS License: $51.95 USD.
Educational MacOS License: $44.88 USD.
IOS: $19.99 USD.
Windows + MacOS Bundle: $86.83 USD.
This tool is better for writers who are writing long-form content like a book and do not want to waste much time learning the functionalities of the tool. IA Writer's interface is very user-friendly and requires no or very minimal learning curve.
It is also known among the best writing apps for Android as it has a mobile app also.
Key Features Of iA Writer
Available for almost all major operating systems, especially for Android which has a vast number of users today.
It can be used to write in multiple languages around 10 languages for IOS and Mac, 5 and 3 languages for Windows and Android respectively.
Cloud connectivity with various options like iCloud, Google Drive, OneDrive, etc. is available.
Real-time preview in HTML, PDF formats, and also equation rendering and metadata feature is available for all OS except android.
Post your drafts to WordPress or in some other blogging platforms directly with iA writer.
Focus mode, dark mode, content blocks, local images, syntax highlight, etc. features are also given to the writers.
Pricing Of iA Writer
A free trial of 14 days is given for the users of Windows and macOS while for android users 30-Day free in-app trial is given and for the users of IOS and iPadOS, no trial is available.
MacOS: $29.99 USD.
Windows: $29.99 USD.
Android: $4.99 per year or $29.99 USD one-time payment.
iOS and iPadOS: $29.99 USD.
This app was released in 2011 and since then it has become a top performer in its segments. It is used by content creators and writers to write both short and long content. Ulysses also has a simple UI and users get quickly familiar with its tools.
One of the major drawbacks of Ulysses is that it is not available for android and Windows operating systems.
Key Features Of Ulysses
It has a built-in proofreader and editing assistant.
Available and operable in over 20 languages.
Available for Mac, iPad, and iPhone operating systems.
Structure for blog posts includes featured images, tags, excerpts, etc.
Organize the workflow in different folders in case you are working on more than one project.
Set deadlines and daily goals and also monitor daily progress.
Pricing Of Ulysses
You can pay annually or monthly at your convenience.
Pay Monthly: $5.99 USD.
Pay Annually: $49.99 USD.
ProWritingAid is a powerful writing and editing software that reduces the mistakes in writing and makes the content more attractive as well as completely error-free.
It is somewhat similar to Grammarly Chrome Extension but more powerful and functionalities than the latter one. It can be used for both error reduction and writing long content like books or novels.
Key Features Of ProWritingAid
Upload your documents and analyze the over 20 writing reports.
Almost all major browsers extension and writing platforms integration are available.
Create your own style guides with automated rules and suggestions.
Better analysis of your writing with data visualization through charts and graphs.
Eliminates grammatical errors, overused words, spelling errors, etc.
Pricing Of ProWritingAid
ProWritingAid offers a free version as the browser extension that only checks the grammar and is limited to 500 words at a time only. While the premium version has all the access with no limitations on the word length.
You can also get a trial of 7 days in the premium version. Below are the plans of ProWritingAid.
Monthly Subscription: $20 USD.
Yearly Subscription: $79 USD.
Lifetime Subscription: $299 USD.
Related: Grammarly education discount, Download Grammarly, Grammarly Free Trial
Final Draft is a dedicated screenplay software used by over 95% of film and television productions. This software is the best choice for writers for screenwriting. This should be the ideal choice if your usage is of high volume and you belong to the entertainment industry that requires script writing, screenplay, story designing, etc.
Key Features Of Final Draft
Easier formatting tools like format assistant, reformat tool, automatic backup folder, etc.
It has a revision mode where you can mark and review all the changes.
Insert media to the writing.
Available for Windows, Mac, iPad, and iPhone operating systems.
More than 300 templates for screenplays, teleplays, comics, novels, and stage plays.
Pricing Of Final Draft
Final Draft offers a free trial of 30 days. After that, you will be charged $199.99. For teachers and students, it gives an offer in which they can buy the license at $99.99.
Best Apps For Writers [Free]
If you are tight on budget and can not afford the paid online apps for writing then check the free writing apps that are discussed below. Although they will have some limited features as compared to the premium writing apps.
1. Hemingway Editor
Hemingway editor does not require any kind of sign-up. You just visit its website and start using it. It is a free editing software although its desktop version is paid. Let us check the features of this editor.
Key Features Of Hemingway Editor
Points out the spelling mistakes and corrects them.
Highlights lengthy and complex sentences.
Complicated sentences are shown in red color which indicates the content is tough to read.
Passive voice is shown in green color.
A very simple interface.
2. FocusWriter
This is the distraction-free writing software that is available to anyone for free. It has a range of customizable options. This is among one of the best free apps for writing a book.
Key Features Of FocusWriter
Customize the background picture.
The interface takes over the whole desktop to avoid any distractions from messages.
Available for Windows and Linux.
FAQs: Free and Paid Best Apps For Writers
1. Which is the best app for writing a book?
Scrivener and iA Writer are some of the best writing tools for writing a book.
2. What free apps do writers use?
We have already mentioned the two best free apps for writing that are Hemingway Editor and FocusWriter. One can also use Grammarly (free version), Zoho Writer, and Google Docs for free.
3. Which is the best app for screenwriting?
For screenwriting, you should go with the Final Draft without any doubt. Big movie and TV production houses also use this software.
Conclusion: Apps For Authors, Writers & Book Writing
While selecting the best apps first set your criteria like budget, features required, and the most important thing whether it is operable in your operating system or not.
As almost all the writing apps have similar features, still if you would ask for the best tools then Jasper, iA Writer, and Scrivener are some best writing tools for writing almost everything.
Which one is your favorite tool & what features do you like the most? Tell us in the comment section.
Latest Post: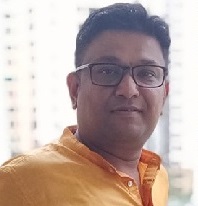 Seasoned Professional with 15 years of experience in Sales and Marketing. Entrepreneur, Consultant and Blogger helping people earn through jobs and blogging. Experienced Hosting Reviewer who likes to collect detailed info about existing players and share it with my audience. Previously worked with leading Banks and Telecom Companies.
I completed my Masters in Management with specialization in Finance and Marketing.
Visit our Hosting Review and Blogging Guide for more interesting articles.