Are you an Agency or a Blogger who is suspecting the massive use of AI by our writers? Or a writer yourself who wants to be double sure before submitting your content to the client?
For any of the cases above, this Originality.ai review will help you find the solution.
Originality AI Overview
What is Originality.ai? It is a new-age AI content evaluation tool that will help you to identify if your content is:
Late 2021 and the entire of 2022 saw the massive growth of AI writing tools and the journey was led by Jasper.AI
While these tools are helpful in brainstorming the headings, conducting primary research, and even writing long-form content, still there is a need for tools like Originality.AI.
Why? As Google is continuously changing its stance on AI generated content and you do not know what the future will be.
Initially, Google clearly said that the AI generated content is spam and against its guidelines.
Later on, Google changed its stance and said, they are not against AI generated content if it is still "HELPFUL" and made for users, not search engines.
Also on its official blog, you see Google is against automated and plagiarized content:
Now my question to you!
If tools like Originality.AI can detect the usage of AI writers, do you think Google is less advanced than these tools?
Are you sure you are producing the content only to help your users and not for search traffic?
Are you sure the content produced at scale using AI is superior to an experienced human writer?
To continue your business without future disruptions by Google, you need to ensure your writers are not cheating you.
Equipped To Detect Advanced AI Writers
You or your writer may be using advanced tools like Jasper, ShortlyAI, Rytr, or any other new-age AI writer, Originality AI can detect them all.
All new-age AI writers are based on OpenAI's ChatGPT, GPT3, GPT2, and GPT3.5 models. With Originality AI, you are using the latest and advanced technology that can predict the use of all the above-mentioned models.
Who Should Use Originality.AI Every Day?
Is Originality.AI for you? Yes if the text content is your bread and butter. While we are unsure of Google's future stand on AI-generated content, we must avoid its usage.
As an owner of an agency or a founder of a blog, when you hire a writer, you are paying for his human capabilities to write content.
If he is using an AI writing tool, should he get the pricing that he is charging in the name of research, quality, and experience?
As a blogger myself and a founder of a digital marketing agency, I would strongly recommend Originality AI to:
Website or Blog owners: As a blog owner, you would want search engines to rank your content. To ensure helpfulness, facts, and readability, you need to ensure that your content is rankable.
Content agency: Your clients are paying you for your experience in writing and creative approach. Similarly, a junior writer or an experienced writer in your agency would get a different pay only because of experience and capabilities. Do not let the usage of AI ruin that. If you are an agency owner, you should cross-check the originality of the articles that you are submitting to your clients.
Investors: Planning to buy a website? Check the content quality first. These tools will help you understand the efforts being put in to create this website that you are going to invest in.
SEOs: Your project demands growth, but what if the content writers are not serious about it? You need to identify the real issue sometimes as to why your client's website is not growing despite all SEO basics in place.
Originality.Ai Pricing Review: Is This AI Tool Pocket Friendly?
Originality.AI is cheaper than Copyscape. They do not have any fixed monthly or yearly pricing, bulk discount, etc right now.
You just need to purchase 2000 credits for $20, which means 1 cent per 100 words.
For serious content creators, 20 cents for 2000 words is a peanut.
Why did I include the pricing section in my Originality.AI review? There are no long-term contracts, just an easy pay-as-you-go model and this is what I liked the most.
How To Sign Up On Originality.AI
The signup process is easy. I have explained it here for your ease.
Step 1. Visit the home page of Originality.AI
Step 2. Click on the "signup" as you can see on the homepage below.
Step 3. Now you need to enter your name, email, and password. Once done, click Next.
So, the signup process is complete. All you need to do is to purchase 2000 credits for only $20.
You can also use the awesome Chrome extension on the go.
Pros of Originality AI
Originality.ai is the latest tool that enables you to fight the latest threat – "Overuse of AI".
Previously we heard one such threat, we know the word "Plagiarism".
Originality.AI helps you fight both.
Builtin Plagiarism Checker: AI-based plagiarism checker that can be compared to Grammarly. Copyscape is the best in the industry, however. With an AI detector, a combination of plagiarism checks is still unique.
AI detection To Track Writers: Detect whether the content you receive from writers is actually "written by AI" or "a human work".
AI detection for Self: AI written content must be edited by humans. Add your value to it. Ensure to fact-check.
Site Level Analysis (Upcoming and Beta): Not just a single content, Originality.AI can check your entire site for continuous originality scores.
Cons of Originality AI
There are a few things that might disappoint you about Originality AI.
1. Does not provide the solution: Originality AI is one tool that is master in finding the problems. But, If you expect it to provide you with a solution or help you in making the content original, you will be disappointed.
But, the purpose of this tool is to detect AI's role in content writing. Let's say it is 100% AI written, would you again make the same mistake, would you again like Originality AI to improve it for you?
If that is so, tomorrow, one other tool will catch the content written by Originality.AI.
However, you can get better results if you club it with my favorite tool SurferSEO.
2. AI Detection tools are still in beta: As the product is still in beta, it still needs to be tracked. You cannot trust any AI detection tool for 100% accuracy. They are to be used as an indicator of AI use.
3. NO Free Trial available: As I mentioned above, the price is pay-as-you-go pricing and has no fixed monthly commitments. But, still, for the fans of the free trial, Originality.AI disappoints.
Alternatives of Originality.AI
AI content detectors are still in making. In 2022, AI writers started gaining popularity, in 2023, AI detectors will build the stage for themselves.
Paid tools will have room to improve and provide better results. Free tools will be still helpful but not as good as the paid ones.
The industry saw the usage of plagiarism checkers for almost a decade now. Paid tools like Copyscape and Grammarly premium are one of the best plagiarism detectors with the largest database to compare from.
On the other hand, free tools like Duplichecker is only 20% accurate if compared to the premium tools I mentioned above.
Similarly, when this AI detector industry will evolve, naturally, premium tools will provide much better results as compared to free tools.
Here are some alternatives to Originality.AI that I found. They are not accurate as Originality.AI but are still capable to do some jobs for you.
Crossplag.Com
Writer.Com
Copyleaks.Com
The three that I mentioned above are not providing plagiarism checkers and you would still need a tool like Copyscape with them.
Originality.AI vs Copyscape
Originality.AI can detect AI usage and plagiarism checker both in your content. Copyscape however is only used to check for plagiarism.
Originality.AI costs 1 cent per 100 words. Copyscape premium starts at 3 cents for the first 200 words and 1 cent per 100 words thereafter.
So, Originality AI is an all-in-one spy tool that can detect if your content is plagiarised (copied) or written with the help of AI writers.
Someone looking at original content, properly researched, written by only humans, needs Originality AI.
FAQs: Originality AI Review
In this Originality AI review, I would like to answer a few questions that our audience asked about AI detectors.
How To Detect AI Text? Can AI Text Be Detected?
AI-generated content can be detected today. To detect AI text, we recommend using Originality.AI or similar AI detection tools.
How does Google detect AI content?
As per this Video, Google confirms that they have developed algorithms to identify autogenerated and AI-generated content.
Final Words: Do I Recommend Originality.AI
I acknowledge the need for AI detectors in the content writing industry. In the last year, I see a 10x growth in new content writers, who are calling themselves experienced. When you ask for samples, you will like them.
But those articles are not written by them, they are produced using AI tools.
So, here is my Originality.AI review findings:
I recommend Originality.AI as it will help you find the AI-generated content submitted by your writers that you never wanted. This tool helps you find plagiarism and AI use in one go.
Like Google, I am also not against AI's use for now but would strongly recommend you duly check, modify and improve the AI-generated output before publishing it. You need to ensure that the content is helpful, correct, and easy to understand.
More on the AI section: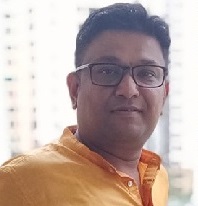 Seasoned Professional with 15 years of experience in Sales and Marketing. Entrepreneur, Consultant and Blogger helping people earn through jobs and blogging. Experienced Hosting Reviewer who likes to collect detailed info about existing players and share it with my audience. Previously worked with leading Banks and Telecom Companies.
I completed my Masters in Management with specialization in Finance and Marketing.
Visit our Hosting Review and Blogging Guide for more interesting articles.