Are you looking for Jasper ai Review 2023? And planning to purchase any of the plans for copywriting? Using it personally for over 12 months now, I have shared all my findings here in this article to help new users.
Jasper is the fastest-growing Artificial Intelligence content writing tool that is capable to create all kinds of content in no time.
The first thing important to note is that Jarvis.AI is recently rebranded to Jasper AI. So while the names are different, we checked everything and found no difference in pricing, features, and overall product.
So, in simple terms, Jarvis AI means Jasper AI (no more confusion).
Now, you are here to know about everything about Jasper copywriting, pricing, and plans along with the features it provides and also about plans which plan will be beneficial for you.
Don't worry at all! This article will provide you with a full review of Jasper.ai with some suggestions and full information.
This review is unbiased with the positives and negatives of Jasper AI software.
Findings: Jasper AI Review 2023
Let's start with a rapid description of Jasper.AI with a small table.
Jasper AI Review Summary and Introduction
So, what is Jasper? it is AI-based writing software that is reliable and cost-effective and helps you to write perfectly in any language. Before moving ahead let me give you a quick short description of Jasper.ai through a small table.
| | |
| --- | --- |
| Name | Jasper.AI |
| Product of | userproof.com |
| Use | AI Content Writing and Copywriting tool. |
| Plans | Starter and Boss Mode |
| Pricing | Starting from $29/month |
| Free Trial | 5 days money back policy(with 10,000 words) |
| Technology Used | GPT-3 (Generative Pre-trained Transformer 3) |
Continue for more info or check out: Best Jasper AI Alternatives & Competitors
Pros and Cons of Jasper AI
Not let's discuss some pros and cons of Jasper:
Pros of Jasper
It is the best AI writing tool.
Provides 50+ content templates
100% originality in content.
Supports over 25+ languages.
Provides useful content templates according to your need.
Grammar checking and fixing spellings with Grammarly.
Boss mode allows you to command and assist by voice command.
Add your team and collaborate
Integrate Surfer SEO Almost Free for just $1
Access to VIP FB community for instant help
Cons of Jasper AI
Jasper gets confused about the facts and figures. When there is a need to write the dates and algorithms you need a human mind for that.
Jasper cannot write about new launched and products.
The Boss plan can be costly for beginners, they have to go for a starter plan with limited words and features.
Try Jasper AI copywriting assistant now and create 10000 words for free. Test Yourself.
Don't worry, Jasper AI's built-in features like Content Improver, Amazon Product description creator, form content, books, catchy Ads, and Headings will help you a lot. See some examples here.
Is Jasper a useful AI writer helpful in a content generation?
Yes, you can use this tool for creating short as well as long-form content.
Be it a Digital content, Google Ad headlines, blog articles & content writing, Facebook advertisements, product listing, and e-mails, and you can even write more effective and accurate sales copy, marketing copy, books, and social media posts and articles.
Not only this, Jasper can rewrite your content and make it more engaging using Content Improver, it checks grammar, and plagiarism summarizes your content well, and can be used to expand or shorten the sentences.
Enter your keywords, heading ideas, etc and Jasper will create content for you. See a video below created by us:
Is Jasper AI Tool really effective?
Yes, if you have to create multiple copies manually, headlines for the same product, again and again, you will practically feel stuck.
But AI copywriting features by Jasper are designed to support marketing frameworks like:
AIDA,
PAS,
Feature-to-Benefit and
Before-after-Bridge
Signup for Free Trial Here and see Jasper Copywriting in action yourself.
The tool is not only effective but it is easy too.
Want to learn using Jasper AI? We have this step-by-step tutorial prepared for beginners.
You can hop on to Jasper.AI demo or watch this YouTube video. In this video below experts will teach you content creation from scratch using Jasper AI.
10 Reasons to buy Jasper AI
This Jasper.AI review is prepared on the basis of our own experience. I have personally observed Jasper and used it for a long time, and I discovered so many things about this tool that are not even highlighted.
Jasper is the best way to write. If I ever get confused, Jasper helps me out in many ways. I have created many contents, blogs, and articles within minutes.
You just need to give your idea and topics and leave the rest on Jasper, it will provide you with the complete writing section you just need to do a little touch-up with it, and boom your blog article is completed in half time.
Read: Jasper AI Pricing 2023
Apart from this, lets me tell you some other points why you should use Jasper.AI?
Beginner friendly, If you have never written using an AI before, you will love using Jasper AI.
Quickly helps you to brainstorm Content outlines, headings, subheadings, and keyword ideas.
Can help you with creative short content like headings, titles, ad copies, and descriptions.
Helps you prepare long articles, books, essays, and even more.
It has solutions for every topic, you just need to give your keyword to Jasper and give a title of your content and you will get an accurate and complete article, blog, or any post.
It helps you to understand the headings, features, script, and web content, with its amazing writing features.
Jasper can help you enhance your content with creative ideas.
People with low budgets can avoid hiring people and save a lot of money and time by using these simple tools software. And it is perfect for beginners.
People who aren't creative enough and trying to provide something different can use it.
You can write blog posts, emails, YouTube intro scripts, sales copy, video scripts, Facebook Ads, PAS, Before-after-bridge copywriting framework, Product Descriptions, and Books.
Can Jasper AI Copywriting Replace Human Writers?
To answer this question, we must, first of all, understand what do you expect from a human content writer?
The list is very long.
If a human writer is working on the content, then:
That content should be original
Free from plagiarism
Should have zero grammatical and spelling mistakes
Must be SEO optimized
Should be well researched and completed with good speed
Must have updated information and, finally,
The content should be delivered on time.
Now,
In our Jasper Review, we found Jasper AI can write original content, that is plagiarism and grammatical error free. In hardly 1 hour, despite several tweaking, changes, we could easily write 1000 words article.
Not only this, the information gathered by Jasper AI was relevant, readable, and latest.
Well, Jasper is an Artificial Intelligence GPT-3 technology-based writing tool, which makes copywriting and content creation so easy for an individual. It meets all your expectations.
It saves a lot of time and energy and increases the productivity of a number of blogs in a day. If you are currently creating 1 or 2 blogs in a day, with Jasper you will be able to create 3 to 5 blogs per day which are almost 2x of your current speed.
In many ways, Jasper.AI is better than a human writer; it saves manpower, time, and most importantly money. Jasper can do the work of many people in a day.
We loved the Jasper Boss Mode. 'The Boss Mode plan is a versatile, all-in-one tool that allows you so many features like you can write, eBooks, blogs, content, and emails.
You are working with the best AI writing technology, although on topic research you might need manual tweaking.
Jasper will give you raw content to make, we can say 80% of the content. To make it 100% we need just 20% human effort.
A human writer is needed to prepare a complete article, for the algorithm-based article, to put the internal links, put images and banners for making the article attractive, and to take care of headings like H1, H2, and H3, and many more things.
If as a writer, you were spending 10 hours on an article, with Jasper, you can finish it in 2-3 hours. I just want to say we just need a human touch with Jasper to make complete content or a blog.
Useful Templates that I found on Jasper AI for Content Writing and Copy Writing
Jasper.AI provides premade frameworks and templates. That includes:
Blog post templates,
AIDA frameworks,
Ad headlines frameworks,
Personal or company bio,
Google ad headlines,
Product description, titles templates,
Video introduction scripts, reviews, SEO, and a lot more.
Here is the list of templates you can use with Jasper.
AIDA Frameworks
PAS Frameworks
Product description
Creative story
Blog post topic ideas

Blog post outline
Blog post paragraph
Blog Post Conclusion Paragraph

Feature to Benefit
Sentence Expander
Facebook Ad Headline
Personal Bio
Google Ads Headline

Google Ads Description
SEO – Title and Meta Descriptions

Amazon Product Features (bullets)

Amazon Product Description (paragraph)

Real Estate Listing – Residential

Engaging Questions
Perfect Headline
Quora Answers

Website Sub-Headline
Photo Post Captions
Ridiculous Marketing Ideas
Persuasive bullet points
Video Topic Ideas

Email Subject Lines
Video Script Outline
Video Titles
Video Script Hook and Introduction
Video Description

Explain It To A Child
Review Responder
SEO – Blog Posts – Title and Meta Descriptions

SEO – Homepage – Title and Meta Descriptions
SEO – Product Page – Title and Meta Descriptions
SEO – Services Pages – Title and Meta Descriptions

Unique Value Propositions
These are some of the popular frameworks and templates Jasper provides for different professions. Visit the complete list, and select your template.
Is Jasper AI Suitable for Long-Form Content?
Well, we know Jasper is content and copywriting tool, that allows users to create content with the help of its GPT-3 technology.
Now, I would like to remind you of the plans, as I have told you above about The Boss Mode Plan. This plan works perfectly as a Long-form content writing tool.
It provides you 50,000 words per month, that are more than enough for a normal blogger and content creator to create long content with great context.
Why only Boss Mode? Apart from these, you can write all long-form content like-
Books
Blogs
Recipes
Product Reviews
SEO Copies
Long Emails
Scripts and Stories
+Starter Plan features.
The Boss Plan also has some extra features than the started plan only for creating long-form content and large blogs. That includes more words, with Jasper.ai commands, most importantly Plagiarism Checker, and grammar checking and fixing spellings with Grammarly.
So the answer is Yes, Jasper.ai is perfectly suitable for Creating long content according to my experience it is made only for long content writing. 
Jasper AI Starter Plan vs Boss Mode
Let's take a look at the comparison table highlighting the features offered by Jasper.ai on each plan.
| | | |
| --- | --- | --- |
| Features | The Starter Plan | The Boss Mode Plan |
| Words per month | 20,000/m | 50,000/m |
| Templates | 50+ | 50+ |
| Content | Short content | Long content |
| Supported Languages | 25+ | 25+ |
| Money-Back Policy | 5-days | 5-days |
| Unlimited User Logins | Yes | Yes |
| Command Jasper | No | Yes |
| Free Trial | Yes | Yes |
| Unlimited Project Folders | Yes | Yes |
| Recipes | No | Yes |
| SEO mode | No | Yes |
| Plagiarism Checker | No | Yes |
| Chat support | Yes | Yes |
| Jasper Certified | No | Yes |
| Fix Spelling and Grammar | No | Yes |
| Bonus Word Packs | $10 for 5000 words | $40 for 30,000 words |
| Starting Pricing | $29/m | $59/m |
And here is the interesting part of this article Jasper is offering a free trial for you for 5 days. Let's discuss Jasper.ai's free trial or money-back policy.
Free trial
Are you really getting a free trial? Yes, you are. Jasper.ai is providing a 5 days trial plus an extra 5 day 100% Money Back Guarantee policy, without any cancellation fee. During this period, you are getting 10,000 words free.
If you are a beginner and want to try before paying, You have an option to opt for a trial and after that extra 5 days as a money-back guarantee.
Try out all the templates it provides, then it will be easy for you to decide which plan is good for you or whether you want to purchase this tool or not.
And one thing to remember is if you don't think this tool is worth paying for then cancel it within 5 days otherwise you will not get any money back.
Jasper AI Plans Review
Jasper.ai comes up with two plans. Both the plans are good but I will recommend you the Boss Mode as it is best for bloggers and content writers.
But if you are a beginner then you may go for Starter Plan and can start with creating short headlines, small descriptions, and posts.
Both the plans are good for creating engaging and plagiarism-free content for your business and marketing campaigns.
Go through the plans and features they are providing we have described below.
The Starter Plan:
This plan is for creating a short copy or small content like headlines, tweets, product descriptions, and small social media posts.
You get 20,000 words per month with unlimited user login.
You get a bonus word pack worth $10 for 5000 words.
This plan is valid for short writing content.
You get 50+ templates with 25+ languages.
Unlimited project folders and content search and autosave.
The Boss Mode Plan:
Boss Mode is for writing long content like blog posts, reports, articles, emails, and stories.
You get 50,000 words per month with unlimited user logins.
You get a bonus word pack worth $40 for 30,000 words.
This plan is for writing Long content and big articles.
You get 50+ templates with 25+ languages.
Unlimited project folders and content search and autosave.
This plan provides you with documents, Jasper commands, SEO mode, recipes, plagiarism checker, and many more.
Pricing
Honestly speaking, The pricing of Boss Mode is not affordable for everyone. If you are a beginner, you might think twice to spend $59 every month.
But think rationally. You are spending $59 for 50k words and can create almost 50 unique articles of 1k words each.
They have updated their pricing policy and removed the unlimited plan and lifetime deals. But what I like the most is they have reduced Jasper.AI's boss mode pricing.
The Starter Plan cost starts from $29/m and extends up to $499/m. That provides you with 20k words to 1M words per month.
The Boss Plan cost starts from $59/m and extends up to $3600/m, with 50k words to 5M words per month.
In both cases, I've observed that the cost is based on the number of words given per month. That means you can increase your words according to your need by staying to the same plan.
The pricing I have mentioned above is regular pricing. How would you feel if I told you that, you can also save on regular pricing?
Jasper Monthly vs Annual Pricing Difference
We discussed the pricing in the previous section. Do you know you are getting two ways billing methods?
Yearly and monthly billing.
| Plan | Monthly Price | Annual Price |
| --- | --- | --- |
| Starter | $29/m | $24/m |
| Boss Mode | $59/m | $49/m |
So what's so special about these billing methods? The special thing is the discount, yes you are saving a flat 16% on the yearly billed method which means using Jasper without paying for two months, with the same features and tools.
Paying monthly, Starter plan is billed $29/m, but yearly it cost you $24/m and Boss plan costs you $59/m, and yearly you are just paying $49/m.
I think it is a profitable deal, you are saving a large amount.
To know about pricing you can also visit: Jasper AI Pricing
Languages Provided by Jasper
We tried creating the same content in multiple languages and it just worked fine.
In which language can Jasper AI write?
In our Jasper review, we found it one of the best AI tools that can write in multiple languages.
Jasper provides us with writing solutions in 25+ languages. You don't have to worry if you are not much good at English or in any specific language.
You just have to set the languages that you are using with the language you want as output. Then you will get your content in that language only.
The snapshot above shows the input and output languages that Jasper provides you for your content.
With tools like SurferSEO and SEOQuake, you can further improve the SEO of output. SurferSEO will be integrated and SEOQuake is through extension.
Who can use Jasper AI?
Here I've created a small list of the people or professions who can use Jasper.ai for content creation. As we have discussed above Jasper provides you with long and short content according to your need so, you can use it as needed by your profession.
Blogger
Writers
YouTubers
Content Creators
Beginners
Freelancers
Marketers
Software Agencies
Meet the Team Behind Jasper
Jasper.ai is managed by a group of friends originally from Austin, Texas, 6 People belong to this group.
Dave Rogenmoser-CEO
John Phillip Morgan-CTO
Chris Hull-COO
Austin Distel-CMO
Megan Johnson-Client Success
James Morgan-The Script master
Jasper.ai is a Useproof product, this small team belongs to the Userproof company. They are helping entrepreneurs, marketers, and agencies for a long time through their company and product services.
They also provide online courses and tutorials on Jasper software and other software products of the Userproof company.
Jasper AI Customer Reviews (What Actual Customers Are Saying About Jasper?)
Jasper AI copywriting assistant 5/5 stars rating with 1000+ reviews on their official website.
Let's have a look at customer reviews on Jasper services according to the people who purchase them.
Review On G2:
On G2, Jasper is rated 4.8 out of 5 stars.
Review On Capterra:
On Capterra, Jasper.ai is rated 4.9/5, by 650+ people.
FAQs about Jasper AI Reviews 2023
Our Jasper AI review is incomplete without answering the important question that is asked by our visitors.
What is Jasper AI?
Jasper is an AI content writer that allows the user to create effective content with the help of GPT-3. It is the best AI tool for copywriting and content writing.
How much does Jasper AI cost?
Jasper.AI comes up with two plans: A starter plan and Boss mode.
The Starter plan's starting price is $29/m and Boss mode starts from $59/m.
How many words can I write with Jasper.ai?
Jasper provides you 20K/m words with a Starter plan and 50K/m words in Boss mode.
Can Jasper AI write short content?
Yes, it can Jasper AI's starter plan is especially for creating short and small content like headlines, intros, and posts.
Does Jasper provide any free trial?
Yes, you get a 100 money-back policy of 5 days with Jasper.
What do we get with the Jasper free trial plan?
Jasper AI free trial provides you free 10K words for 5 days.
Final Words on Review of Jasper
This Jasper AI review is created for everyone looking for an honest opinion from someone who actually used Jasper.
In this article, I have reviewed the whole Jasper.ai software or tool, I have covered the introduction, features, plans, and pricing.
I consider Jasper.AI the best AI tool for copywriting and content automation.
Jasper AI is better than any other AI writing tool or any of its competitors. Jasper's plans are affordable and pocket-friendly, you can increase and decrease words and pricing according to your need.
To know more about this tool try the free plan for 5 days and decide your next step.
Still, if you are looking to explore more tools, we recommend the below-mentioned Jasper alternatives:
Rytr, Get a Free trial and coupon
Closerscopy, Get an unlimited lifetime deal
If you are a blogger or affiliate marketer, you must also check out the Jasper AI affiliate program to start earning.
Our Latest Post on AI tools: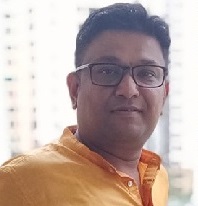 Seasoned Professional with 15 years of experience in Sales and Marketing. Entrepreneur, Consultant and Blogger helping people earn through jobs and blogging. Experienced Hosting Reviewer who likes to collect detailed info about existing players and share it with my audience. Previously worked with leading Banks and Telecom Companies.
I completed my Masters in Management with specialization in Finance and Marketing.
Visit our Hosting Review and Blogging Guide for more interesting articles.
Jasper AI Review 2023: My Experience With This Tool
We have the most detailed Jasper AI review for 2023. Jasper AI features, pros, cons and alternatives evaluated. We tried to find if it is good for copywriting?
Price: 29
Price Currency: $
Operating System: web
Application Category: utility