Looking forward to joining the Jasper AI Affiliate program (Formerly Jarvis) in 2022? Great, this guide is for you then.
Please note that Jarvis AI is now Jasper AI.
Yes, they have rebranded themselves.
We became the Jasper.Ai affiliate last month and basis our experience, we will share a detailed review.
Jasper AI (Formerly Jarvis) is offering Free Trial, Avail it, try it and apply for an affiliate program if you love the product yourself.
What is Jasper AI Affiliate Program?
Jasper AI Affiliate program aims at selling world-class GPT3 based AI content writing software. Once you signup for this program, you automatically become eligible to offer a Free trial of Jasper.AI to your visitors.
This trial offers lasts for 5 days and provides upto 10000 words to your visitors. If during the trial period, your users are satisfied, they can opt to continue using it.
Once they convert as "paying customers" you start getting a commission.
Now we will discuss the earnings from Jasper AI affiliate program.
How Much Do I Earn As Jasper AI Affiliate?
Jasper.AI offers you the best affiliate program with unlimited earnings. There are no cappings at all. Also, you get a 30% recurring commission on all the plans of Jasper AI.
This simple table we have made to help you understand the commission and total earning potential.
| | Starter | Boss Mode |
| --- | --- | --- |
| Price | $29 | $59 |
| Commission (30%) | $8.70 | $17.70 |
| Commission Type | Recurring | Recurring |
Note: the commission mentioned above is monthly recurring. If your visitors are opting for an annual plan and making a one-time payment, you would get 30% of the total payments.
For example:
Starter's annual payment is $288, hence 30% commission would be $86.4.
Similarly, Boss mode's annual payment is $588, so your 30% commission would be a whopping $176.4.
Good news is that all these commissions are recurring, you get them everytime a payment is made by your referrals.
If you are a beginner and want to learn affiliate marketing, visit our list of best affiliate marketing courses for 2022.
How To Signup For Affiliate Program of Jasper.AI?
The process to signup for this affiliate program is simple. You need to apply using the steps mentioned below. Jasper's team will then evaluate it and approve it if your application meets the guidelines.
1st Step: Hop on to the official signup page using this link.
2nd Step: Fill up your email, name, website, country, and social links.
3rd Step: Accept the terms, solve ReCaptcha and click "SIGNUP"
Congratulations! your application for the Jasper AI affiliate program is submitted. You only need to wait for 3-4 days to get the approval.
How Jasper Affiliate Program Works?
The affiliate program by Jasper is a simple three-step program.
Step 1: Signup as an affiliate and get your tracking link.
Step 2: Create your free trial, use the product yourself.
Step 3: Start promoting by creating useful reviews of Jasper AI, blogs, and videos.
How To Promote Jasper AI?
Now, once you are approved for Jasper.AI's affiliate program, you need to start creating content.
Our experience was really good as we got two signups in the first week itself, earning approx $25.
It simply means that this affiliate program has the potential to earn you approx $2000 recurring after 6 months.
Here are a few tips that you should focus on to be a successful Jasper AI affiliate:
Join their official FB group for affiliates. You get a lot of valuable tips from marketing team and other fellow affiliates.
Create helpful content like How to use Jasper Boss mode?
Place Jasper Trial links all over your blog.
Reach out to content writers, agencies using LinkedIn and give them demo.
Create YouTube videos on topics like:

Introduction to GPT3 Technology
Jarvis.AI Alternatives
How to become a content writer?
How to Scale a digital marketing agency?
How to write your first content?

Find relevant questions on Quora and answer them with your links.
These are some of the tips that we are using to promote this affiliate program and get a good success too.
You can also create various reviews using this AI tool, see this video on YouTube about Jarvis.
Who Should Signup For Jasper AI Affiliate Program?
Jasper is for blog owners, writers, content creators, students, and marketers.
If you think you have anyone as your audience from the list above, you can become a top Jasper affiliate.
This affiliate program is best suitable for:
Influencers
Bloggers
YouTubers
Content writers
Digital Marketing Agencies
In short, if you have visitors who are intro writing, may be an article, a book or even a novel, you can promote this affiliate program.
Other Related Affiliate Programs Recommended By Us
Bonus! We have more recommended affiliate programs that you can apply to with Jasper. All these programs are related to content writing and improvement software.
Surfer SEO, earn 25% recurring commission
Grammarly, earn $20 per signup
Semrush, upto $200 per signup
ShortlyAI, earn 20% recurring commission
Rytr, recurring commission of 30%
Closerscopy, 22% recurring commission
Related articles:
FAQs Related To Jasper Affiliate Program
How do I become a Jasper affiliate?
We recommend activating a free trial first of all. If you are convinced with the product, apply for an affiliate program using this link.
How much does Jasper AI cost?
Jasper offers two plans, Starter costs $29 and Boss mode costs $59. The pricing of Jarvis.AI is beginner-friendly and scalable to unlimited words.
How does Jasper make money?
Jasper helps you make money through its affiliate program and features. As a content writer, you can create AI-generated content, write converting copies and emails for marketing campaigns, create website pages for your clients,
Is Jasper.AI Free?
Jasper offers paid plan and a free trial. You can signup here and use it free for the first 5 days and generate over 10000 words.
Final Words About Affiliate Program Offered By Jasper AI
In this article, we discussed everything about the signup process, earning potential, and ways of making money from the Jasper affiliate program.
The signup process for the affiliate program by Jasper is simple and earning potential is unlimited. This is one of the best programs that offer you recurring income.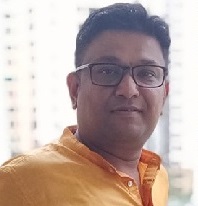 Seasoned Professional with 15 years of experience in Sales and Marketing. Entrepreneur, Consultant and Blogger helping people earn through jobs and blogging. Experienced Hosting Reviewer who likes to collect detailed info about existing players and share it with my audience. Previously worked with leading Banks and Telecom Companies.
I completed my Masters in Management with specialization in Finance and Marketing.
Visit our Hosting Review and Blogging Guide for more interesting articles.