Looking for Content writing tools? then you are exactly in right place. Today we have brought popular and best content writing software and tools for writers.
Let's start with types of tools, with their category and features.
Recommended Content Writing Tools for Writers
Content writing tools or software are the applications that guide small and big writers in creating engaging and accurate content with originality and the latest facts.
For content writing, various available tools are content generator tools, writing tools, SEO tools, keyword research tools, Graphic and image designing tools, marketing tools, drafting tools, and many more important tools.
Here is the list of popular, tried, and tested 27 awesome tools must for content writing.
Automatic Content Generator Copy Writing Tools For Writers
The first thing that is necessary for content writing is content generation. So there are so many companies that provide you with AI-based automatic content generator tools and software.
You just need to insert the keyword and some descriptions and you get the complete and original content with the latest facts and content.
So here we have AI automated content generator tools have a look at them:
Jarvis.ai
Jarvis.Ai or Jasper AI is an AI-based writing tool and software that is used as an automatic content generator and copywriting tool.
Jarvis tool is reliable and cost-effective and helps you to write perfectly in any language.
You can use this tool for creating short as well as long-form content.
You can write-

Digital content,
Google Ad headlines,
blogs articles & content writing,
Facebook advertisements,
product listing, and e-mails,

You can even write more effective and accurate sales copy, marketing copy, books, and social media posts and articles.
Plans and Pricing-
Let us now learn about Jarvis (Jasper AI) AI pricing below –
The Starter Plan– You get 20K words, with 25+ languages.

The Starter Plan cost starts from $29/m and extends up to $499/m. That provides you with 20k words to 1M words per month.
The Boss Mode– You get 50K words, with 25+ languages.

The Boss Plan cost starts from $59/m and extends up to $3600/m, with 50k words to 5M words per month.
Jarvis.ai or Jasper AI also offers a free trial and money-back guarantee.
Read our Jasper copywriting review to learn everything about this powerful tool.
ShortlyAi
ShortlyAi, an Ai copywriting and text generator tool that helps in automated content creation. ShortlyAi is a writing assistant with multiple text generators and an AI-based automatic content generator software.
It provides you with powerful commands.
Writes original content that can be passed by tools like Copyscape.
Use commands to shorten, rewrite, and expand your content.
Easy and understandable UI.
ShortlyAI is for-

Content creators and writers
Copywriters
Youtube and video creators
Plans and Pricing-
ShortlyAi provides you two plans-
Annual Plan– This plan cost you $65/ month
Monthly Plan-This plan costs you $ 79/ month.
With Annual Plan you are getting a two-month free subscription.
Shortly also offers you a free trial, you can run the trial version four times.
Rytr.ai
Rytr is an AI-based automated content writing tool and assistant that allows you to generate the best quality content with originality. It saves your time and expense.
You get multiple tools and content templates with unlimited writing and implementing tools.
You get grammar and spelling checkers and fast & secure service.
Rytr provides you with a full package for content creating essentials which means that it is a complete content writing tool.
You get 30+ user cases. Allow you to write in 30+ languages, with access to 20+ tones.
Plans and Pricing-
Free Plan-

Provides you 5K characters per month with an unlimited time period.
This plan is free, for a lifetime.
Server Plan-

It provides you 50K characters per month
You get a Server Plan at $9/m.
Unlimited Plan

Provides you unlimited characters per month with multiple features.
The Unlimited plan costs you $29/ month
Recommended article if you are interested in buying an AI writing tool: Rytr Vs Jasper Vs WriteSonic.
You can check Rytr's coupon code and free trial with so many features and free deals.
SEO Tools For Writer
We learned about the content writing software above. Now we will highlight the best SEO tools that help you in monitoring and optimizing the latest and most demanding keywords.
Creating content that is liked by both visitors and search engines is imperative to increase the volume on your website.
Below we have mentioned some SEO tools for content writers that are used by our own team as well.
After using them for years, we can confidently say that they are necessary to create world-class content.
Surfer SEO
Surfer is an SEO tool that optimizes the content so that search engines like Google show it towards the top of the page when someone searches for some topics.
SEO tool provides you data and engagement and success of your website.
It highlights the weak points and makes you aware of the points that can make your article rank and earn good visibility.
Surfer SEO is for shareable organizations.
NLP-based algorithms and works for all languages.
It forms a perfect plan for your content according to strategic ideas.
Plans and Pricing-
Monthly–

Basic- You have to pay the amount of $59/m
Pro-You have to pay the amount of $119/m
Business- You have to pay the amount of $239/m

Annually

Basic- You have to pay the amount of $49/m
Pro- You have to pay the amount of $99/m
Business– You have to pay the amount of $199/m
Surfer SEO also provides you with a free trial for 7 days.
Get to know more about Surfer SEO offers and the latest deals here: Surfer SEO Free Trial & Latest Plans & Pricing.
SEMrush Tool
SEMrush is an SEO tool, to find out the right tool and best solutions for your digital marketing. You get so many tools here-
Keyword Research
On-page SEO
Local SEO
Rank Tracking
Link Building
SEO Analysis
Plans and Pricing-
Pro-costs you $119.95/m
Guru-costs you $229.95/m
Business –costs you $449.95/m
You also get a free trial here just log in and start your trial.
Keyword Research Tools For Writers
You can't start your work without any keyword, you definitely need a tool that can tell you which keyword you have to take and which keyword will gain more traffic volume and can make your blog engaging.
Here we have discussed keyword research tools have a look and try them.
Ahrefs
Ahrefs is a powerful SEO tool that makes you aware and creates reports for SEO actions. It also shows the basic and essential segments like headlines, meta description, word counts, headers, headings (h1.h2,h3), and also most engaging keywords.
Ahrefs provide you with different tools-
Dashboard for viewing your projects and tracking the SEO Progress.
Site Explorer for tracking others' backlinks and ranking keywords.
Keyword explorer for searching for the best and most engaging keyword ideas.
Site audit for automatic SEO issue observer.
Rank Tracker for scanning your progress ranking on different devices.
Content Explorer for research content ideas.
Plans and Pricing-
It offers you 4 plans –
Lite– Lite plan costs $99/m.
Standard -This plan costs $179/m
Advanced-This plan costs you $399/m
Agency-This plan costs you $999/m
Answer The Public
Answer the public is a keyword research tool or software that visualizes search questions and suggests autocomplete searches.
That includes how, what, why, when, where, who, which with categories like questions, prepositions, comparisons, and related topics.
The Pro version provides unlimited searches daily.
Look after and get the latest suggestions.
Compare data every time.
Create folders and keep your data and organize them safely.
Plans and Pricing-
Comes up with Pro Plan –
Monthly- Costs you $99/m
Annual-Costs you $79/m
Expert-Cost you $199/m
You can also try to answer the public free trial with a search limit.
Graphic Designing Tools For Writers
Graphics and images make your blogs and content attractive. This is also and necessary tool to make your article attractive and catchy.
Here we have brought designing apps for you-
Canva
Canva is a Graphic design platform. That allows you to create different and unique graphics for your presentations, posters, documents, websites, and different social media posts.
You get multiple free templates and also provide a free plan with paid plans subscriptions.
You get templates and frames according to your need and customize the size and type of your design.
Canva even allows you to record video online.
Plans and Pricing-
The canva plans include Free plan, Pro Plan, Enterprise, Education, and Nonprofits.
In which you don't have to pay any amount for its free plan, this is free for life but with limited features and tools.
And in education and nonprofit plans, you get a premium plan feature without paying any amount.
You have to pay some amount for its Pro and Enterprise plan to get all the benefits.
VistaCreate
Crello or VistaCreate is an online design editor software that has pre-designed customizable templates and frames with multiple free photos, videos, and designs.
As it is an online graphics designing platform, it allows you to edit your photos for any social media platform, you can edit your videos, add music and songs to your work, and with 500+ free tools.
It has a simple user interface, you can create personal and professional designs.
You get 50+ templates and frames with multiple tools free of cost.
Plans and Pricing-
Crello comes up with two plans-
Starter Plan– You have to pay nothing for this plan, you get this free-of-cost lifetime, but you will get every feature limited, and images
Pro Plan-You has to pay $10 per month to upgrade to the pro plan.
Grammar Checking Tools For Writers
While writing any content we ignore the spellings and grammatical mistakes that can make our content embarrassing for us.
So to avoid that we use grammar checking tools that can suggest and alert us about the mistakes by highlighting them and sometimes also correcting the mistakes themselves.
Here we have brought the popular grammar checking apps and software for you.
Grammarly
Grammarly is a cloud-based writing assistant that checks spelling mistakes, grammatical mistakes, punctuations, and other delivery mistakes. Grammarly used automatic AI to spot out and explore the right substitution for mistakes.
Grammarly provides you-
You get Grammer, Spelling, and punctuation checkings.
Eliminate grammar, spelling, and punctuation mistakes.
You get consistency in spelling and punctuation with fluency and clarity.
Plans and Pricing-
Grammarly provides you with three plans-
Free Plan-
Premium Plan– You have to pay the amount of $12/ month.
Business Plan-you has to pay according to the number of users related to that plan.

That starts from $12.50 for 1 user and extends up to $1738.33 for 150 users.
Grammarly also provides you with a free plan you can take that plan as a trial plan you get limited features with that.
Grammarly is a very important application service if you are a writer or a student. Get Grammarly discount coupons here.
If you are still in school or college, you should again Grammarly education discount for student and teachers.
ProWritingAid
ProWritingAid is a grammar and style checking application software. It provides you with multiple suggestions, articles, quizzes, and videos and makes your writing easy, and interactive.
ProWritingAid provides you-
It improves your writing style and the quality of your writing.
It provides you with suggestions, explanations, and quizzes to help you develop your writing skills.
It also removes and corrects spelling mistakes and small grammatical errors and saves you from embarrassment.
Offers you suggestions to find out the suitable word for your sentence.
Plans and Pricing-
You get a Monthly subscription, yearly subscription, and lifetime subscription plans.
That costs you $70 to $80 monthly according to the features and updates.
ProWritingAid also provides you with a free trial.
Plagiarism Checker Tools For Writers
A plagiarism checker helps you remove and also highlights the duplicity of the content that you are making if it is matching with any other website's content.
Plagiarism Checker
A plagiarism checker works by scanning the matches between your text and existing text. It uses advanced database software for scanning.
This software you get free of cost but this is better for small text contents because of its word limit which is 1000 words.
This provides you-
This tool checks plagiarism from your content by matching billions of web pages.
It provides you with an automatic rewriting feature in case your content contains plagiarism.
It allows you to format multiple documents.
You can also check plagiarism with the website URL, paste the URL and click on the plagiarism check button.
This feature allows you to check plagiarism on documents in multiple languages other than English.
Plans and Pricing-
This is a free service as you can directly use this. Open the website directly from the browser copy and paste your content in the given box and then click on the check plagiarism button below and in seconds you will get the result.
PlagScan
PlagScan is a plagiarism detection software that works with all types of file formats. It is a reliable platform with data protection, you will be worry-free about your data being shared with anyone here.
Plans and Pricing-
Comes up with Private Plans and Business Plans
Private plan–

Plan A provides you 24 pages with 6K words and costs you $5.99.
Plan B with 70 pages and 17,500 words costs you $12.99.
Plan C provides you 160 pages with 40K words and that costs you $24.99.
Plan D provides 400 pages with 100 K words that cost you $49.99.
Try out the private plan.
Business Plan-

Lite- $ 17.99 /month
Professional -$ 19.99 /month
Enterprise-$ 22.99 /month
Try out the business plan
PlagScan also provides you with a 14-day money-back guarantee with a full 100% refund.
CMS Software For Writers
You have collected all tools and important necessary products for your content writing but the point is where you will apply that or where you are going to generate your content so here we have the solution.
CMS tools are like a base for blogging and content writing.
Let's have a look at them and understand them-
WordPress
WordPress is a simple and open content management system that is written in PHP with a MySQL or MariaDB database.
Get WordPress themes, WordPress plugins, and google ads.
Create a robust website and different content and blogs.
You get multiple themes and mobile-friendly sites.
Get a fast and friendly active customer support team.
You get a free domain for one year in each plan.
And an ad-free interface.
Plans and Pricing-
WordPress provides you with four plans that are-
Personal– best plan for personal use.
Premium– Best plan for freelancers.
Business -Best for small business persons.
eCommerce-Best for online business and stores.
These plans cost you from $2.16 extending up to $15.54.
WordPress also provides you a free version for creating simple and beautiful websites easily with some limited tools.
Check more about WordPress, features, and the latest pricing with WordPress hosting services.
Blogspot Blogger
Blogger is an online default content management system provided by Google that is free of cost. Blogger is a free publishing platform and BlogSpot is a free domain service provider. Both the services are owned by google and both are provided free of cost.
Blogger has a simple interface and even a beginner can also start blogging with this app or software.
It provides an accurate structure for every type of content.
Simple and free online money-making platforms.
You can add external custom scripts like HTML, js, and social media platform page integration scripts.
You get multiple templates that are professional and modern and responsive that are added by Google.
Get an easy SEO facility.
You get all these features free of cost, which means you don't have to pay a single penny for a lifetime.
If you are passionate about writing and blogging just for hobby and extra activity then blogger is best for you but, If you are taking blogging as your profession and making it an earning way then go for better and paid to blog better CMS.
Content Marketing Tools For Writers
After collecting writing tools, designing tools, and SEO tools it's time to get the marketing service.
Here, we have brought an email marketing tool for your digital marketing.
GetResponse
GetResponse provides email marketing software, and a simple powerful tool to send emails create pages, and automate your marketing. You can grow your audience and make a good engagement with customers.
This tool is available for online marketers, entrepreneurs, marketing managers, and many big companies.
Provides you marketing features like-
Email Marketing
Marketing automation
Paid ads
Conduct webinars
Landing pages
Live chats
SMS marketing
Plans and Pricing-
GetResponse provides some plans for everyone-
The basic- basic plan costs you $12.3/m
Plus- Plus plan costs you $ 40.18/m
Professionals-This plan costs you $81.18/m
GetResponse also offers a free plan, which is a free forever plan for everyone.
ActiveCampaign
ActiveCampaign is a Customer Experience Automation platform that helps small and big businesses connect and engage with customers.
It generates optimized customer experiences by automating much back marketing, sales, and support processes.
It provides solutions-
Email Marketing
Marketing Automation
CRM & Sales Automation
Sales Engagement
Service & Support
Plans and Pricing–
ActiveCampaign provides 4 plans-
Lite-costs you $9/m
Plus-costs you $49/m
Professional -costs you $149/m
Enterprise-costs you $258/m
Drafting Tools For Writers
We required a drafting tool for drafting and saving out content so that we can save and also share that with our clients. Drafting tools provide you multiple services as editing text tools, with security and reliability.
Let's discuss drafting tools and their features.
Google Docs
Google Docs is an online word processor and content drafting tool, this tool is free of cost and a web-based docs editor owned by Google.
In google docs, documents can be created, stored, and edited online.
An admin can import, and share files with other users, and also allow them to edit and recreate that document.
Usually, bloggers and freelance content creators use Google docs, for sharing their work with customers, You can also draft your work here share it directly through the link.
It provides you with so many features-
Multiple writing tools with different formats.
Grammar and spelling checking with insert different media and characters.
Voice typing assistant for easy and fast writing, bookmarks for navigation of documents.
You can even write offline mode with page numbers and easy formatting.
You get a well-organized and automatically generated Table of content.
This service is free of cost. Provided by google.
Draft Tool
Draft Tool is actually a writing tool and we can say a raw writing platform that provides you multiple features like bold, italic, and saves, and a preview of the page. You can add images and photos to this.
It's a free version to write in an example document and you can save it easily.
The draft is free of cost, a reliable and easy writing platform.
Other UseFul Tools For Content Writing
After discussing the categorized tools let's discuss some random tools that are useful for content writing, some of them are free to use with multiple features and free tools and some are paid but reliable and affordable.
We have brought 8 tools for you, that is for going through them and choosing your tool.
Adobe Photoshop
Adobe Photoshop is a graphic designing editor owned by Adobe. With adobe, you can turn your imagination into art. You get multiple tools.
This application is used by professional photographers, students, teachers, small and big business persons, big schools and universities, and enterprises.
It provides you with creative cloud libraries by which you can Save, browse, and share assets.
You get multiple collaboration tools for sharing, reviewing, and commenting.
Get upto 1 TB of cloud storage for file sharing.
Adobe Portfolio for creating and customizing your own portfolio website.
Get thousands of adobe fonts and styles.
Plans and Pricing-
Adobe Photoshop provides three paid plans
Photoshop- this plan costs you $20.99/m
Photography– This plan costs you $ 19.99/m
Other desktop and mobile applications– this plan is costing you $52.99/m
Adobe offers a free trial of 7 days for individuals, students, and teachers and 14 days free trial for big teams and businesses.
Marketing Hub
A marketing hub is a marketing software platform that analyzes customer transactions and multichannel behavior to help marketers come up with customized and effective marketing campaigns that drive conversions and business growth.
It provides you platforms for –
Influencer Marketing
Social Media Monitoring
Social Media Marketing
Email Marketing
eCommerce
Video Editing Software
Online Learning
Creator Tools
Employee Advocacy
Yoast SEO
Yoast SEO is a plugin that is available for WordPress to improve a website's ranking on search engines, by helping in optimizing your content and keywords that are available on your website. It is an automated SEO you just need to insert your input and your strategy.
Yoast SEO makes sure to make your site the highest technical SEO, and also provides you with various tools to optimize your content for SEO.
You can create SEO-friendly content with popular keywords, synonyms of those keywords, and suggest multiple word forms related to your keyword that will make it more natural and original.
It is available in many languages
It saves lots of time with its fast service.
Set up a strong internal link structure and easily update and renew the dead links.
Plans and Pricing-
Yoast SEO Premium plugin costs you $99/year
Plugin subscription costs you $229/ year.
Yoast SEO also offers a free plan that has all basic features with access to 6 free academy courses.
HubSpot
HubSpot is an American marketing software product company, it supports marketing, sales, and customer services.
In HubSpot, you get a lot of services including Marketing Hub, Sales hub, Customer service hub,CMS hub,Operations hub.
You get so many free tools and many services.
You can invite your team to a single place and full team visibility.
Live time free access, full security and storage for your data.
Email tracking platform and get multiple social media tools.
Email marketing software with pipeline management tool and free chatbot builder.
Plans and Pricing-
HubSpot provides you with three plans-
Starter-Starter plan provides you 1000 marketing contacts, and costs you $45/month.
Professional– Professional plan provides you 2000 marketing contacts and costs you $800/month.
Enterprise- Enterprise plan provides you with 10K marketing contacts and costs you $3,200/ month.
HubSpot also provides you with multiple free tools and that access is without any limit.
Microsoft Word
Microsoft Word is a word processing software developed by Microsoft. It was first released on October 25, 1983. It is free of cost and also you can use it offline, it is a customized word processing offline mode.
Microsoft is a product of Google, and you can directly download it from here that is directly from Google Microsoft office.
You can transform documents easily to web pages.
Get real time translation with just one click.
Add so many dimensions to your document, insert 3D models.
Easily review and read your writing.
Improve your writing skills.
This is a free service you can directly download by google and use.
Airtable
Airtable is a cloud collaboration service and spreadsheet database.
You can do interface designing, explore multiple ways of viewing the data.
Provides you with so many automation tools.
Sync data across teams and tables.
Easily keep all your information together, organize and connect it how you want, and change it as needed.
You get interfaces according to your work.
Plans and Pricing-
It provides you with a plus, pro, and enterprise plan.
Plus plan- Billed $12/m, monthly
Pro plan- Billed $20/m, monthly
Enterprise
Airtable also provides a free plan that is best for individuals who are doing a startup, also you get so many tools here.
Google trends
Google Trends is a website by Google that analyzes the popularity of top search queries in Google Search across various regions and languages.
It uses graphs to compare the volume over time.
It is a free data investing tool and it also is clear about what exactly the audience wants.
Awario
Awario is a social media & web monitoring tool that will help you track brand mentions, monitor competitors, find sales opportunities and influencers, and engage with your audience online.
Awario provides you with non-stop fast monitering.
With powerful analytics track, the grown of your website
Use it in any language, with any resource and from any location.
You can even access this on your mobile phone.
Plans and pricing-
Comes up with three plans-
Starter- This plan costs you $24/m,
Pro- this plan costs you $74/m.
Enterprise- this plan costs you $249/m.
It also provides you a free trial, just sign up and start using.
Importance of Content Writing Tools for Writers
Above we have discussed the multiple content writing tools, now lets us discuss the use and importance of those tools-
Content writing tools are the software and applications that guide you and improve your writing skills.
Grammar checking tools can improve your focus towars grammar and spellings.
You get ideas and new words through the SEO tools and keyword research tools.
Graphic designing tools enhance your creativity and your designing skills.
You get so much knowledge and information about, the writing marketing and digital marketing fiels.
These are some basic benefits you get through the content writing tools there are many more such things you get to know and improve your thinking skills and writing skills.
Frequently Asked Questions About Article Writing Tools
Which application is best for AI content generation for writers?
There are so many tools that actually are automatic content generator tools. some of them are-
jarvis.ai, ShortlyAi, Rytr.ai, Outtracking.ai, Bertha.ai, AI writing, CopyAI, Copysmith, Any word, SmartCopy, and many more.
Which SEO tool I can use for writing?
You can use- Surfer SEO, SEMrush tool, BuzzSumo, Yoast SEO, and many more tools.
How can I improve my writing skills?
You can improve your writing skills by following some steps-
write daily.
write simple and small articles.
Try to focus on the basics of grammar and vocabulary.
You can use AI tools for observing things in writing.
check and do research daily do SEO work.
and also check and read articles and do not copy them but learn the ways and behavior of best content writing.
What is Google SEO?
SEO provides you increment in the traffic to your website from search engines. The higher a website appears in search results, the higher the number of visitors the page will receive from the search engine.
What is the software that content writers use?
Content writers use so many software that includes-
Writing tools, design tools, SEO tools, keyword research tools, content generator tools, grammar, and spelling checking tools, plagiarism checking tools, and lastly, and most importantly CMS tools.
What are the best graphic designing tools?
As per our review, there are so many paid and free designing tools but Canva is the best graphic designing tool as its free version also provides you with so many tools and features.
Which apps I can use for drafting my writing?
The best and most popular software for drafting is google docs. It is free of cost and the most used platform.
Final Words About Best Tools For Content Writers
Wrap up here, so let me give you a rapid review of this article. This article contains 27 popular tools for content writing that are important for writers and bloggers.
We have discussed multiple tools according to their categories, features, and pricing. Go through the article and I hope you will surely find it helpful.
Latest post-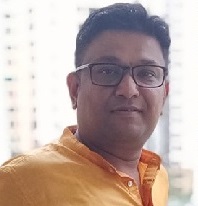 Seasoned Professional with 15 years of experience in Sales and Marketing. Entrepreneur, Consultant and Blogger helping people earn through jobs and blogging. Experienced Hosting Reviewer who likes to collect detailed info about existing players and share it with my audience. Previously worked with leading Banks and Telecom Companies.
I completed my Masters in Management with specialization in Finance and Marketing.
Visit our Hosting Review and Blogging Guide for more interesting articles.