Are you looking for the best AI-powered writing assistant in 2022? We have the best copywriting tool "Jasper AI" (formerly known as Jarvis).
In this article, we will discuss "What is Jasper AI" along with the features, pricing, and plans of Jasper.
Important: Are Jasper AI and Jarvis AI the same?
The answer is yes as Jarvis AI is recently rebranded and changed its brand name to Jasper AI. Apart from the name, all features, plans, and pricing are the same.
Would you also like to try it? If yes then we have brought the Jasper AI free trial for you. Before taking its trial, you must be curious to know more about Jasper.
So, read out this article till last to know more about Jasper, and also you will get to know the process of getting a free trial of Jasper AI.
What Is Jasper AI?
Jasper AI is the leading content generator software in the market. It is based on advanced AI GPT-3.
Through the use of Jasper, one can easily write thousands of words in a very short period ultimately saving the extra time and effort that a writer has to put in while writing.
Jasper is a perfect solution for short copies, ad copies, heading ideas, descriptions, and even long articles, blog posts.
So, in a nutshell, Jasper is a AI tool used to write any short or long content, be it a heading, copy, email, description, blog and even a book.
Within just a few seconds, it can easily write for you using the GPT3 advanced AI.
Key Features Of Jasper
Features of Jasper are vast, more than any of the alternatives of Jasper. As most AI-based writing assistants are either focused on short-form of contents or long form of content, on the other hand, Jasper can generate both with the same efficiency.
Generates Original Content
One of the best things about Jasper is whenever the content is generated using artificial intelligence it is 100 percent original. No content or lines are repeated from any part of the web.
Hence, if you want plagiarism-free content, then you do not have to worry about it.
SEO Optimized Articles
After plagiarism-free content, the biggest worry of bloggers and content writers is the SEO optimization of the articles. So, when an article is written using Jasper it is well optimized for SEO that can easily rank on search engines.
Keyword density, keyword variation, and other such aspects of SEO are well designed automatically while writing through Jasper.
Generates Ad Copies
Create your ad copies and styles from Jasper without any hassle by using the given templates in Jasper which can be used for advertisements on search engines like Google or on social media ads.
There are 50+ templates available in Jasper that can be used to generate ads or related pieces of stuff.
Audio To Text Translation
Since Jasper also supports the NLP system. So, with the help of NLP (Natural Language Processing) technology, you can convert your audio files into text files.
This translation is so accurate that you will not have to think of spell mistakes and grammatical mistakes are pointed out by Jasper itself.
Creates Short Form Contents Excellently
There is nothing left from the side of Jasper when we talk about short-form contents. You can easily write all short-form contents which are professional and attractive.
It includes email writing, social media posts creation, product description, company bio, real estate listings, Quora answers, video descriptions and review responder, unique value proposition, etc.
Jasper Plans And Pricing
Jasper offers the two plans that are described and the pricing mentioned below.
Starter Plan
Starts at $29 per month for 20,000 words per month.
Includes 50+ AI writing skills.
Unlimited Projects.
Unlimited Users Logins.
Can be used only for short copywriting.
Boss Mode Plan
Starts at $59 per month for 50,000 words per month.
Includes all features of starter plan.
Can be used for both short and long form contents.
Plagiarism checker, SEO mode, recipes and Grammarly are additional available features that are present in boss mode plan but not in starter plan.
So, it is clear that the pricing of Jasper is pretty affordable and worth the money.
Learn more about Jasper.AI Pricing and pick the best plan that meets your writing goal.
How Good Is The Output Quality of Jasper AI?
If you are planning to replace human writers with an AI writing tool, Jasper is there for you.
The output quality is 100% accurate for short content. For long content, honestly, it can help you with 80% of your work. If you just invest 20% of the time, you get perfect human-like content saving a huge cost.
Basis our experience, we found Jasper a time saving, cost saving and creative writing assistant
What about the Plagiarism in Jasper AI's written content?
The content is 99% plagiarism-free. Choose Boss Mode and you get integrated Copyscape (the world's best plagiarism checker).
AI today is now advanced and with Jasper, it is even better.
What about the Grammar Errors in Jasper AI's written content?
The output is readable, machine-written, and hence, grammar error-free. You can also choose the tone you want.
Does Jasper only supports English?
The best part about Jasper is that it can write in 25 languages. English is just one out of it.
To learn more about Jasper, check the Jasper AI review now.
Do Jasper offer a Free Trial?
Since, before opting for paid plans, you should try Jasper's free trial to know the features and whether these features are useful to you or how easy and difficult these are.
In its free trial of Jasper, it is offering a trial of 5 days to all customers that include the free credits for 10,000 words. In addition to that, all the features of paid plans will be unlocked during this 5 days free trial of Jasper.
The free trial is available individually for both the plans of Jasper. So, by reviewing the features of both plans select which one you want to go for.
Note: Once you get a free trial by Jasper and if you do not like it cancel it before waiting for the last day of the free trial, as if you got delayed in canceling the plan, you will be charged the amount equivalent to your plan.
How To Get Jasper AI Free Trial?
We have clearly indicated the process of getting the free trial of Jasper. So, follow the steps below to claim it now.
Step 1: Click the link here, or tap the following button.
Step 2: Now select the button written with 'claim 10,000 words free'.
Step 3: You will be asked to signup there. After signing up click on the continue button.
Step 4: Select the plan for which you want the free trial by tapping on the start free trial button.
Step 5: Fill up your debit or credit card details and select the country.
Step 6: Click on the 'start free trail' button.
Congrats! Your Jasper AI free trial has been activated.
FAQs Jasper.AI
This short and crisp informative article about Jasper AI will help you understand the product better. Let us also take a few questions that must be bothering you.
Is Jasper AI any good?
Yes, Jasper is the latest AI-based tool that is versatile and can create any type of content in seconds.
How do I cancel my trial with Jasper?
After taking the trial, if you want to cancel it go to the usage and billing section then click on the cancel account button. Your trial will be canceled.
Can I replace content writers with Jasper?
Even though Jasper is known for AI copywriting, you still require someone to put information and write a little bit content on Jasper.
Jasper can reduce the writing time but can not replace writers wholly.
Is Jasper AI any good?
Yes, Jasper, we have tried and created human-like content. The content produced is plagiarism-free. You can also integrate SEO tools and Grammarly as per the plan
Are There Any Good Alternatives of Jasper AI
Yes, We also recommend the following two AI writing tools:
ShortlyAI (Grab ShortlyAI for Free)
Rytr (Check a detailed Rytr review)
We have tested the two tools above and got comparable quality. In our opinion, Jasper is the best and these two are the best alternatives.
Conclusion: Jasper AI Copywriting
We have clearly described the features and process of getting a free trial from Jasper which is the best AI copywriting tool in the market.
This is the first article on Jasper AI where everything important is covered without any bias. All the facts are checked before publishing this content on Jasper AI.
Never go for paid plans directly, always use the free trial that is why this article is written to give you the process of using Jasper and its free trial. Our site has multiple articles on Jasper AI and we know this product in and out.
If you like the feature you can continue the paid plans and in case, you are not satisfied with Jasper, just cancel the free trial.
Do we recommend Jasper AI? Yes, we recommend it.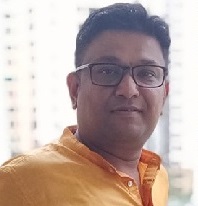 Seasoned Professional with 15 years of experience in Sales and Marketing. Entrepreneur, Consultant and Blogger helping people earn through jobs and blogging. Experienced Hosting Reviewer who likes to collect detailed info about existing players and share it with my audience. Previously worked with leading Banks and Telecom Companies.
I completed my Masters in Management with specialization in Finance and Marketing.
Visit our Hosting Review and Blogging Guide for more interesting articles.