Closerscopy is offering an extra discount on lifetime deals. If you are you looking for an AI automated writing tool and copywriting assistant for generating quality content and copywriting, grab this deal.
Then you are at the right place. As We have brought a Closerscopy Lifetime deal for you with awesome discounts in 2023.
ClosersCopy is a powerful AI content writing tool that uses AI technology For creating effective articles of different categories like sales, blogs, digital marketers, reviews, and copywriting.
This tool allows you to write productive and informative content with original facts and figures. You can write Social media post advertisements, Facebook ads, blogs, long and short posts, sales description pages, emails, video scripts, intros, and other writing content.
ClosersCopy Discounts 2023
Use the coupon listed below to get a discount on ClosersCopy.
ClosersCopy Lifetime Plan Black Friday Deals
ClosersCopy provides you with three-lifetime plan deals that are Superpower Solo, Power, Superpower Hero, and Superpower Squad. You get multiple features with these deals that can be seen in the following snapshots.
Superpower Solo – As the name suggests "solo", is best suited to a single person as this plan offers only 1 seat and the rest of all the features are almost the same as other plans. This plan costs you a $297 one-time fee and gives you full access for a lifetime.
Superpower Hero – This plan charges a one-time fee of $497 and comes with 3 seats where 2 team members can be added.
Superpower Squad – This plan is ideally best for a squad of 5 members as it offers 5 seats and comes with a one-time fee of $697.
ClosersCopy Lifetime Plans: Payment Methods
November is the time to grab black Friday deals by Closerscopy.
Do you know if you can not afford a one-time fee of ClosersCopy you can also pay the fee in three months? So, there are two payment methods as described below.
One-Time Payment Method (Save Up To $64)
| | | |
| --- | --- | --- |
| Plans | One-Time Fee | Savings (compared to 3 months billing method) |
| Superpower Solo | $297 USD | $30 USD |
| Superpower Hero | $497 USD | $64 USD |
| Superpower Squad | $697 USD | $44 USD |
3 Monthly Installments Method
| | | |
| --- | --- | --- |
| Plans | Monthly Installments | Total (of 3 months) |
| Superpower Solo | $109 per month | $327 USD |
| Superpower Hero | $187 USD | $561 USD |
| Superpower Squad | $247 USD | $741 USD |
Personally, I like this plan and it is the best plan ClosersCopy has. What can be better than lifetime access to some features at an affordable price? Yes, you heard it right You can use every tool and feature as much as you want. Till your last breath or till you change your tool.
Bonus: Get an additional 20% OFF: use Closerscopy coupon code: Power
Key Features of Lifetime Deals
Let's discuss some key features of ClosersCopy's Professional and Unlimited lifetime deals.
Frameworks and Templates
You get 300+ plug-and-play marketing frameworks, for different categories like blogs, content writing, posts, sales pages, digital advertisements, and emails.
Writing suggestions
Get suggestions and expert advice, and lots of new ideas to make a quality blog on content, And also get ideas on how to improve writing and creating trending blogs.
It can write a long-form blog as well, surprised? See this video:
Drag-n-Drop Copy Builders
It provides you with easy dragging and dropping templates and frameworks for your document.
Artificial Intelligence
Write and copy content fast, use AI to write blogs, long and short content, sales letters, emails, posts, scripts, video and introduction scripts, and many more.
120+ Language Supporter
ClosersCopy supported more than 120 languages including all formal and informal types.
That includes French, German, Greek, American, Hindi, English, Chinese, Irish, Korean, Gujrati, Greek, Hawaiian, Hmong, Hungarian, Icelandic, Portuguese, Slovenian, Somali, Spanish, Spanish (formal), Spanish (informal), Sundanese, Swahili, Swedish, Tagalog (Filipino), Tajik, Tamil, Tatar, Telugu, Thai, Turkish, Turkmen, Ukrainian, Urdu, Uyghur, Uzbek, Vietnamese, Welsh, Xhosa, Yiddish, Yoruba, Zulu and many more.
Content Variations
You get the content variations with AI technology. every time you will put a keyword and title it will provide you with different content with originality and accuracy.
Also, write different categories without limits, filters, and any restrictions like short and long articles, blogs, advertisements, and social media posts.
Customized Your Own Templates
You can customize your own personal Template files and generate your own framework.
Free Trial and Money Back Policy On ClosersCopy Lifetime Deal
If you are confused about ClosersCopy purchase and its plans so I have an idea.
Why don't you try this tool for some days? Let's say, use it for 14 days, free of cost for a month and explore it, use it as much as you can. What do you think about this?
Actually, it's not free, it's the money-back policy, ClosersCopy offers you a fully protected 14- days money-back guarantee. You get all your money refund within the test-drive period, and they guarantee it.
If you like to continue then it's good and in case you don't like this tool or you find something better than ClosersCopy then simply unsubscribe and take your 100% money back without any cancellation fee.
More articles on GPT-3 AI writing:
Superpower Solo vs Power vs Superpower vs Superpower Squad Plan
Let's take a look at the comparison table highlighting the features of Professional Lifetime vs Unlimited Lifetime Plan.
Here is the full list of features that are available with a lifetime deal by Closerscopy.
Lifetime Superpower Solo Plan
Lifetime Superpower Plan
Lifetime Superpower Squad Plan
AI Copywriting
Unlimited Runs
Unlimited Runs
Unlimited Runs
SEO Audit
Unlimited
Unlimited
Unlimited
Compete
Yes
Yes
Yes
Longform
Yes
Yes
Yes
Frameworks
Yes
Yes
Yes
Workflows
Yes
Yes
Yes
Insights
Yes
Yes
Yes
Wizard
Yes
Yes
Yes
Fluent
Yes
Yes
Yes
Markdown
Yes
Yes
Yes
Swipe
Yes
Yes
Yes
Templates
Yes
Yes
Yes
Thesaurus
Yes
Yes
Yes
Shortcuts
Yes
Yes
Yes
Teams (Any additional seats)
No (Single seat)
Yes (Three seats)
Yes (Five seats)
Future Innovations
Yes
Yes
Yes
Pricing
$297 / one-time or $109 /3 installments
$497 / one-time or
$187 /3 installments
$697 / one-time or
$247 /3 installments
Need more Saas? We have the best Appsumo lifetime deals, do check out.
Catch Behind the Lifetime Unlimited Plan
We have mentioned above that you are getting the lifetime plan deal, but ClosersCopy has confirmed that these plans are not going to be available for a long time.
If you go for limited-time deals or with the regular plans of ClosersCopy that will cost you much higher and you will have to renew it year after year. So, to provide the customers with the best experience and lifetime access, these deals are made available for a short period of time.
You must be shocked or amazed to know that these Lifetime plans are exactly being sold by ClosersCopy in a yearly subscription that costs more than the cost of a Lifetime deal. For example, Power Plan for a lifetime costs you $397 while the regular year subscription of the power plan (with the same features) costs $419.90 per year.
It is not certain when this deal gets over it may expire the next day or next week. So get this deal without losing the golden opportunity of getting the lifetime deal of ClosersCopy. If you are late then you will lose this Lifetime deal offer.
ClosersCopy- An Introduction
ClosersCopy is an AI automated writing tool and copywriting assistant, that generates quality content and copywriting. It is the world's leading copywriting platform.
This tool saves a lot of time, money, and human power and also increases productivity with speed.
It took a lot of time and hard work to make a person an expert copywriter, but still, every time you sit for writing or content creation you take a lot of time in doing research and finished with wasting so much time with zero content just like me.
I have also gone through this situation, I used to sit and think for hours, but still, I could not write anything well, whatever I used to write, something was missing in it.
But after getting this weapon everything has changed, I give it my idea, topic, or a keyword here and after that, it automatically provides me content related to my topic with lots of new ideas which I can use to make a quality blog on my content. I also get ideas on how to improve my writing.
AI Technology Used by ClosersCopy
ClosersCopy uses GPT-3 AI technology Generative Pre-trained Transformer-3 technology is an Autoagressive language tool, that is deep AI learning to generate human-like words and sentences, basically, it works as a prediction model or tool.
And because of this technology, I'm here with this product review as I found this an awesome writing tool with great efficiency and reliability.
It generates high-quality text, with effective content and is similar to a human writer, which leads to a beneficial AI tool Technology.
ClosersCopy-Plans Regular Plans Pricing
ClosersCopy offers you three plan categories that are Power, Superpower, and Superpower Squad. The features of these three plans are identical to those already discussed in the ClosersCopy lifetime deal features section.
Regular Plans
Power plan– You get a Starter plan at $49.99/m with 300 AI runs per month.
Superpower Plan– You get a Professional Plan at $79.99/m with unlimited AI writing.
Superpower Squad– You get this plan at $99.99/m with unlimited words and runs per month.
ClosersCopy Regular Plans: Annually and Monthly Billing Modes
Above we have discussed the plans and pricing of Closerscopy products. But it provides you with two-way billing methods- monthly and annually.
| | | |
| --- | --- | --- |
| Plan | Monthly Price | Annual Price |
| Power Plan | $49.99/m | $419.90/yearly |
| Superpower Plan | $79.99/m | $671.90/yearly |
| Superpower Squad Plan | $99.99/m | $839.90/yearly |
Paying monthly will cost you the extra and in yearly payments, you can save up to 30% off the regular pricing across all three plans. so what are you waiting for? Hurry up and take advantage of the golden opportunity.
Power vs Superpower vs Superpower Squad Plans
Let's take a look at the comparison table highlighting the features offered by ClosersCopyon for each plan.
Power
Superpower
Superpower Squad
AI Copywriting
300 runs
per month
Unlimited Runs
Unlimited Runs
Compete
Yes
Yes
Yes
Longform
Yes
Yes
Yes
Framework
Yes
Yes
Yes
Workflows
Yes
Yes
Yes
Insights
Yes
Yes
Yes
Wizard
Yes
Yes
Yes
Fluent
Yes
Yes
Yes
Markdown
Yes
Yes
Yes
Swipe
Yes
Yes
Yes
Templates
Yes
Yes
Yes
Words
Yes
Yes
Yes
Thesaurus
Yes
Yes
Yes
Shortcuts
Yes
Yes
Yes
Teams (3 additional seats)
No
No
Yes
Pricing
(billed once a month )
$49.99/m
$79.99/m
$99.99 /m
Why ClosersCopy?
ClosersCopy transforms your ideas Into engaging blogs and irresistible marketing copy.
There are many more reasons to use this tool as a content writing tool. Let's discuss them in
It saves lots of time and energy and human efforts.
Provides you original content with plagiarism free.
Comes at pocket-friendly prices.
Provides content with zero grammatical errors and zero spelling mistakes.
SEO Optimized.
Provides custom frameworks and templates.
Well Researched content.
Completed and good speed with updated content.
You get the finished product delivered on time.
You probably aren't using the full power of the tools you could have. Let's change that. This also works as SEO auditing software that takes any text and tells you exactly what to do to make it SEO-ready.
The audit is completely automated and requires no effort at all. All you do is select the businesses you want to compete with. When it comes to content marketing and SEO it doesn't get any easier than this.
You already know…What's even better is that you can use this to write any type of content, not just blog posts. The power of this software is that it's not like any other.
✅ You can even use this software to write a sales page.
✅ You can use it to build a sales funnel.
✅ You can use it to create a landing page.
✅ You can use it to create an email sequence.
✅ You can use it to create a Facebook ad.
✅ You can use it to create a LinkedIn profile.
✅ You can even use it to create a blog post.
✅ And here's the coolest part…
✅ You can even use it to write ANYTHING! If you want to create high-converting pages for your business you will need to start using this now.
If you are a writer, grab the following deals as well:
Who Should Use ClosersCopy?
Now let's talk about who can or should use ClosersCopy? and which professions need this ClosersCopy software.?
Well, let me tell you one thing anyone who is passionate about content writing and copywriting can use ClosureCopy. This tool is designed for that person who wants to generate effective and great content work.
Basically, for anyone who wants to make a career in writing and wants to make a mark as a great content writer and blog writer ClosersCopy is for them. With the Closerscopy lifetime deal here on this page, you get the icing on the cake.
Here I've created a small list of some professions that can or should use this tool:
Digital marketers.
Business Persons.
Entrepreneurs.
Bloggers.
Social Media Content Creators.
YouTubers.
Post and Digital Advertising Agencies.
For content automation, we also recommend using Jasper and ShortlyAI. If you want, you can avail Jasper AI trial and ShortlyAI free trial to ensure they both match your expectations.
ClosersCopy: Pros And Cons
It's time to know both (good & bad) sides of ClosersCopy.
Pros
Offers the best and most affordable lifetime deals for both individuals and teams.
User-friendly interface.
Supports more than 120 languages which is more than any of its alternatives.
Lifetime deals come with the flexibility of payment which is either one-time payment or three months installments.
Drag and drop copy builder makes it useful even for a person with less technical knowledge.
Cons
AI of ClosersCopy has been an issue for a long, its quality needs to be updated.
Regular plans are way too expensive.
Regular plans being more expensive than Lifetime plans is a matter of confusion for many.
FAQs about Closerscopy Black Friday
What is ClosersCopy?
ClosersCopy is an AI automated writing tool and copywriting assistant, that generates quality content and copywriting. It is the world's leading copywriting platform.
How much does Closer Copy cost?
Closers Copy's starting price is $49.99/m with 300 AI runs per month.
How much do You have to pay for the Lifetime deal plan?
For the Solo LifeTime deal, you have to pay the amount of $119/m, then it increases according to your additional seat requirements.
What are the Features You get with a lifetime plan deal?
You get so many features with a lifetime deal offer. some of them are:
Frameworks and Templates
Writing suggestions
Drag-n-Drop Copy Builders
Artificial Intelligence
120+ Language Supporter
Content Variations
Customized Your Own Templates
Final Words: ClosersCopy Lifetime Deals For 2023
In this article, we have focused on ClosersCopy's Lifetime deal offers. Go through the article you will get to know the Pricing of this plan along with the discounts and other reward benefits.
We have mentioned the features you are getting with Closerscopy's Lifetime Deal plan. And about the free trials and money-back policy. We have also mentioned the small introduction of ClosersCopy with Other plans.
Go through the article and get the best discounts on lifetime deals.
Recommended: Jasper Pricing Plans 2023.
Want to know more about AI tools? Read the following posts: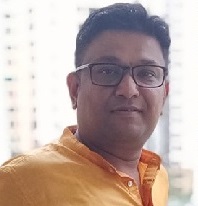 Seasoned Professional with 15 years of experience in Sales and Marketing. Entrepreneur, Consultant and Blogger helping people earn through jobs and blogging. Experienced Hosting Reviewer who likes to collect detailed info about existing players and share it with my audience. Previously worked with leading Banks and Telecom Companies.
I completed my Masters in Management with specialization in Finance and Marketing.
Visit our Hosting Review and Blogging Guide for more interesting articles.