WordPress is one of the most famous software among bloggers. But one question that all readers are constantly asking us is if WordPress is free.
Well, the answer is simple: yes, WordPress is free. But the question is what features or formats of WordPress are free to its users.
Let's discuss everything about WordPress's free, paid, and custom features in detail. But first a little detailing about WordPress.
You have seen Easy WP Review?
What is WordPress?
WordPress is open-source software that helps in creating a website that is entirely owned by you. This content management system is widely used by bloggers to publish, edit and manage their content.
Check out amateur blogger mistakes page for in-depth blogging suggestions.
Is WordPress.ORG Free?
Yes and No. WordPress.org's basic features are available for free to its users. It is open-source which means the customization and management are owned by the user. You can easily publish your content and use the free themes, plugins, and other tools that WordPress offers at no cost.
You can freely use your website for the creation in publishing of your content. It is easy and accessible to add or remove content from the site. There is no restriction on your functioning and publishing, even the customization is available at WordPress.org. But there are some additional features as well that require you to upgrade to the premium which is a paid plan.
If you want assistance with content writing, you can check AI writers like Jasper, we have a Jasper trial for free so that you can test before spending the money.
WordPress Plugins: Free Vs Paid
Free Plugin
WordPress.org provides free plugins which is a great feature for many users. You can get the benefit of the plugin without having to pay. Certain times people might confuse the free plugins as a cheaper form but that is not the case with WordPress. Here, the plugins are created by experts and are also authorized for further use.
Paid Plugin
There is no doubt that the free plugins that WordPress provides are amazing but the premium always has something additional and better. Mostly the reason behind people shifting to the paid feature of the plugin is because they require some extra features or add-ons. The cost of plugins ranges between $0 – $1000.
Example of a plugin can be seen in our Elementor review and RankMath Review.
WordPress Themes: Free Vs Paid
Free themes
As I mentioned above about the free plugins, the same is the case with free themes as well. You can find hundreds and thousands of free themes at WordPress.org. These themes are created by high-end coders which means that these themes have been finely tested and secure.
It is also advised by WordPress experts to never download these themes from unreliable sources.
Note: Free themes are often slow and you don't get support. These days WordPress speed optimization is important as your page ranks only if it is core web vitals ready. If your page's FCP and LCP figures are high, you won't be able to compete with your competitors.
To start with, we recommend: GeneratePress, it offers free as well as paid themes.
Paid themes
Whenever you feel like the free themes are not meeting your requirements then you can definitely switch to the paid themes. These are more robust and provide better visuals. This will always depend on your will and requirement to upgrade to premium.
Related: WebFlow Vs WordPress
How can you use WordPress for free?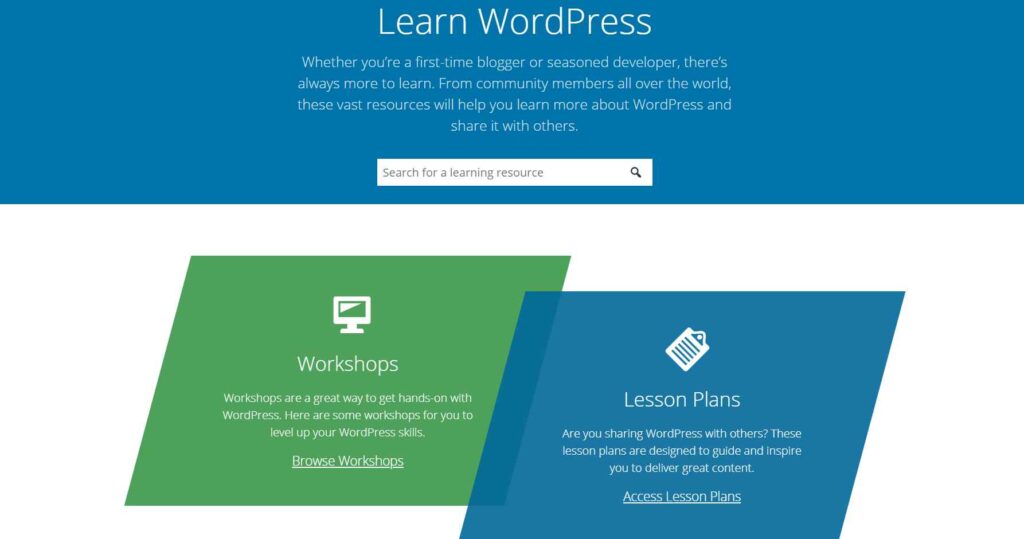 WordPress.org is an open-source software which means that it can be used for free. Anyone who wants to create their business site, blogging site, or any other application though WordPress is free to use it.
There are many features that are available with WordPress that are accessible to anyone. This states that WordPress can be used for any purpose as per the need. Secondly, it is easy to customize and you are not even charged for this feature until you are not upgrading for the premium plan or using any other premium feature which depends entirely on you and your requirements.
You can add modifications to your site and also you are free to upgrade at any time. You should just simply create your site, add the required details and you are ready to use one of the most efficient and cost-effective software for your blogging or business purpose. Especially for the ones who are here just for a hobby or fun and are not willing to pay anything.
Features available with the Free WordPress
Let us explore the options that you get with Free WP.
Themes
Even when you are using the free version of WordPress.org you can benefit from the themes that are offered by it for free. You can safely and securely download these themes from various sources.
Plugins
Another benefit that is quite famous is the plugin that WordPress.org offers. You will find highly curated plugins created by a team of experts approved by WordPress itself.
Support
Support is through forums and the community.
Software
You are definitely getting the free software that is WordPress.org. in the free version of WordPress.org which is quite rare to find. Even when some sources keep available the free software or website building but the quality and performance are not up to the mark. But here that is not at all the case. You will find the premium site, customization, and other additional features that make your website appealing.
Benefits of using Free WordPress
WordPress.org has many amazing benefits. It is clear after having a look at its features that using this open-source software is highly recommended by professionals and experts as well. In the below detailing I have covered some of the benefits that are most popular among users of WordPress:
The major benefit of using WordPress is the free features that it provides to its users. They can easily customize their site and add or change the theme and plugins.
You own your content, this means without your permission none of your content will be removed from the site. You will have the entire authority to add or remove anything from your portal.
Free updates are something that helps in keeping your site up to date with the current technology. The update is done after seeking confirmation only.
How effective is the free feature for blogging
Anyone who is thinking about starting a blogging career must have thought about having a WordPress site as well. It is because the software is highly popular among professional bloggers and many of them use it as a primary tool for their blogging career.
You can even monetize by writing on this platform. This platform is especially used by bloggers who are new to the field or want to create a portfolio but are unable to pay for a self-hosted site.
Even WordPress.org is also a self-hosted site but does not require you to pay for most details until you decide to upgrade to premium. Any blogger will get all the basic features to create an impressive and attractive site for free.
Should you get Premium WordPress?
WordPress.org provides many features free of cost. So it is evident that when you upgrade to the premium feature you will definitely get better performance and website. This is necessary for any blogger, developer, or business.
With the upgrade, you also get a better chance of monetization and conversions. If that is your aim then you should definitely go for the premium feature. You also get better and more themes and plugins with premium features. Also, the backups are available in the premium version only.
Is WordPress CMS Copyright Free?
No, WordPress.org CMS is not at all free of copyright. You can definitely use and edit the code and site but you do not have the copyright to the CMS. Basic usage, editing, and sharing are allowed because you own your site and content but not the Content Management System.
My opinion on the free WordPress.ORG
In my opinion, WordPress.org has an abundance of features even in the free plan which is quite rare to find. You get access to plugins, themes, templates, and updates which usually costs a lot usually. It is best for the ones who want their website easily and at no cost.
More Facts About Free WordPress
Here are some facts that you must one about WordPress.
Is WordPress.COM Free?
Yes, you can find WordPress.com for free. There is a limited space of 3 GB in this plan. You can create, edit and publish your content for free in the basic plan of WordPress.com
Limitations of using free WordPress.COM
Are there any limitations of Free WordPress.COM? Let's explore.
No customization
One of the most disturbing factors that make people switch from WordPress.com to WordPress.org is the lack of customization in WordPress.com. You cannot use any other hosting on the web page that is not created by or offered by WordPress.com. You are also limited to adding the external links which you might want to add. All these drawbacks keep many professionals away from WordPress.com.
Almost no control over the content
There have been times when some users of WordPress.com faced issues where their content was removed without any notice or warning. The situation was not even explained by the team for which this action was taken.
No structural change allowed
When using WordPress.com you are unable to use any external plugin or themes. You are restricted to using only the ones which are created by WordPress.com. Even the basic changes to the structure are not allowed which limits the site and visual to only what is offered.
While using the premium plan you may get access to more themes and customs.
WordPress is one of the most famous software among bloggers. But one question that all readers are constantly asking us is if WordPress is free. Well, the answer is simple: yes, WordPress is free. But the question is what features or formats of WordPress are free to its users.
Features with the premium WordPress.COM
You can run ads when using the premium feature of WordPress.com.
You can easily monetize your website or blog.
The access to the customization is always a plus to the premium feature when compared to the free plan.
With the premium plan, you are also provided with premium themes.
Why WordPress.COM Should Not Be Used
WordPress.com may have some features that are interesting but that are limited. Most features are not available in the free plan.
You might be able to enjoy the customization and free backups with WordPress's premium plan but you will not have much control over your own content. If WordPress.com finds any of your content irrelevant or any other case they might take it down.
You are also not allowed to run ads in the free feature and not able to use Google analytics or other external features. This limits the access of a user. Any professional or expert would never use it. I would not recommend it to anyone because of its restrictions and limitations.
Alternatives of Free WordPress.Com
WordPress.com is a highly popular platform but there are some clear drawbacks that it provides which limit the users and their access. If you are also someone who has had the bad experience of using WordPress.com then you might be planning of checking out other alternatives to this platform that will help you in creating blog sites or apps then read further.
Duda
One of the efficient alternatives to WordPress.com is Duda. This is highly used by new users who are fresher in the digital industry and want to set up their web page or blogging site with enterprise-level features. The templates are great and easy to apply. You can definitely get a great website but would have to pay for it as this is not free.
Google Sites
Just like Google the Google site as well as a trusted platform that is free and allows the sharing and creation of websites and blogs. It is an easy-to-use platform that gives you access to support and content management. This also helps you easily integrate any content or file from Google.
Squarespace
If you are looking for a basic and easy platform that won't create any hassles or difficulties while creating then Squarespace would be the right choice for you. They have a great template design that will help in creating a good website. But a little drawback here is that it is not free.
Want a discount? See Squarespace promo codes.
Conclusion: Is WordPress Free?
So, WordPress CMS is free that is provided to you by WordPress.org. In fact, WordPress.com provides you with free hosting, however, we don't recommend that. Talking about other costs like plugins, Blog, and Website Costs, all of them are free as well as paid.
For example, you get free plugins and themes with basic features, however, to get the advanced features, you need to upgrade to a paid one. Also, the website cost can also be zero or free with WordPress.Com or with free hosting. This is now up to the user which one is the right option for the project.
Recommended: VPS with unlimited bandwidth, and Cheap Windows and Linux VPS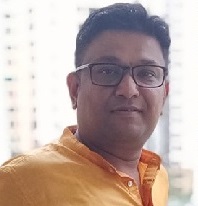 Seasoned Professional with 15 years of experience in Sales and Marketing. Entrepreneur, Consultant and Blogger helping people earn through jobs and blogging. Experienced Hosting Reviewer who likes to collect detailed info about existing players and share it with my audience. Previously worked with leading Banks and Telecom Companies.
I completed my Masters in Management with specialization in Finance and Marketing.
Visit our Hosting Review and Blogging Guide for more interesting articles.