Confused between Webflow and WordPress? Not sure of Webflow vs WordPress results?
Don't worry, this detailed comparative study helps you choose the right CMS, and hosting platform for your blog or website.
WordPress has always been the user's first choice but if we talk about Webflow then it becomes one best alternative to WordPress. Both of them have a huge customer base and perform so well that it becomes very difficult to compare the two.
Okay, so what will choose? WORDPRESS OR WEBFLOW?
The choice is difficult to make as both of them are brilliant in performance. So, here in this article, in which we will discuss everything about both the companies and then we will make a conclusion that which amongst the two which stand out as BEST.
We will be discussing many things like their features, cost, products, speed, and many more.
After reading this article you will be able to decide which one to choose so that you do not have to switch later on to other sites.
Bottom line: In case you are in hurry:
We have initially discussed WordPress and Webflow. Thereafter we have compared both the companies on the basis of some parameters. In the end, we have declared Webflow as a winner. For details, we have head to head comparison below so that it becomes easy for the customer to choose.
Quick Introduction
We will now begin with a quick introduction to both the companies.
WordPress: What It Is?
WordPress is a web publishing software one can use to create a website or a blog. It is one of the easiest and user-friendly websites. Released on 27 May 2003 WordPress has been in the industry for 17 years.
Are you aware of the fact that WordPress is the most widely used content management system in the world, with over 41% of websites being built on it?
It is open-source which means that anyone can operate it. You just need to pay for hosting. WordPress is very easy to set up and very easy to use.
For more: WordPress as Blog Tool and Publishing platform
Webflow: What It Is?
Today we do not have to learn coding to make a website. In this high-tech world, it has become very easy to design a website. Even a person who has zero knowledge of HTML, Java, or any other coding language can design a beautiful website.
Webflow is a cloud-based website builder that lets anyone design a beautiful website. Because it has so many features to offer and is so customizable. It's a hosting platform.
For more: Webflow is no-code platform for web design and development.
Key Features
Now, as we have a basic understanding of both platforms, we will discuss some important features of WordPress and Webflow individually under the respective headings. 
Let's compare and find the best platform if the feature's list is your key priority.
WordPress's Features
Simple to operate: WordPress is very simple to use. Once you get along the website there is nothing that comes between you, your content, and its publishings. It's just the game of some clicks. And there you are publishing your content.
Can be easily modified: the customer can create a website related to anything he wants. He can create a government website, personal blog, photoblog, network of website, and many more. It really depends upon the customer that how many themes he wants to apply to his website.
Publishing: you want to publish your content? Oh that a very easy concept. As told you earlier it's just a quick game of some clicks and your content goes live.
Tools: WordPress makes it easy for us to manage our content. Whether it is managing the page content, or making it public or private, or revising the content posted, or protecting it with a password.
Ease of use: it is not just one person who manages your site. There are so many people who work behind one website. Let suppose it is the work of the editor to edit the content, author to write the content, subscribers to manage a profile and other users to visit your site. So WordPress makes the works easy for all these people.
Management of media: want to add pictures to make your site look more attractive? You can add them according to your comfortability. Drag and drop the items from your gallery to WordPress. They will accept the image and your site will 10 times more beautiful.
Theme system is easy: WordPress comes with 3 standard themes, but if they are not for you then you can use thousands of other themes which are offered by them. Those themes will make your site look more beautiful.
Customers comments: when you post a blog all you need is the opinion of customers. What they have to say about your blog. For this WordPress has provided a personal space for the customers in which they can write their opinions about your blog whether good or bad.
Search engine optimization (SEO): WordPress is optimized for search engines right out of the box. For more fine-grained SEO control there are plenty of SEO plugins to take care of that for you.
WordPress in your own language: WordPress is available in 70 languages. If you don't want to use it in English then you can use it in any other language according to your convenience.
Webflow's Features
Drag and drop facility available: Webflow offers the facility of drag and drop. You can select any picture from the library or gallery and drop it on the Webflow screen it will be posted there. It was introduced for the convenience of the users.
Intuitive editor: the editors are so workaholic that the work they publish is read properly and then published. Also, they get the best versions of their version. They get to know what works for their story and style.
CMS data: the users work directly with the Control Management System data. What matters as a content writer is their experience in writing.
Responsive page design: the page provide thousands of themes to design it accordingly. You can choose the theme according to the website and thereafter you can design it accordingly.
Publish straight to the web: publish anytime you want from anywhere you can. You publish straight to the website and let people enjoy what you have published.
Responsive image: Webflow automatically scales and optimizes inline images for every device size, at every resolution.
Add any code you need: need to do something which Webflow does not support out of the box? You can easily add custom code for the entire site, a specific page, or a specific part of the page.
So many CSS properties: enjoy total design freedom with access to many CSS styling properties from the latest specs.
Total creative control: Webflow is the only responsive site builder that allows you to design anything. It's a blank canvas for your creativity.
Over 2000 web font-family: use any font from Google and Typekit's last collection, or just upload any font you own or have the right to use.
100+ responsive website templates: kickstart your design process with a free or premium responsive website template built by them or one of their trusted designers.
Clean, compliant, exportable code: Webflow writes clean, W3C compliant, semantic code for us. Without all the messy inline classes you have come to expect from drag-and-drop site builders. You can even export HTML, CSS, and images in a handy ZIP file you can use however you like.
Build CSS grid-powered layouts visually: the power of CSS grid- in a completely visual canvas. Start building with the grid in Webflow today.
When we go through all the features we see that Webflow has to offer many more features as compared to WordPress. You may get confused after reading so many features but according to my study, I would recommend you to WebFlow.
WINNER: WEBFLOW
Related article you must read: Is WordPress Free?
Designs and Templates
We all love designs and look forward to easy pre-made themes or templates to make your task easy.
Let's see, who is the best if design and templates are your key priority.
WordPress's Design and Template Options
Well, if you want to develop a very beautiful website then you have to apply themes to it. WordPress offers a variety of themes, some of which are paid and some of them are free.
Most of them are user-friendly completely out of the box.
One can start using these themes to design their own website. You can use any theme, any time, and can switch it if you don't like it. They are very easy to use.
Once you have chosen a customized theme you can change its font, color, size, and image the way you want. 
If you want to develop a completely customizable site then either you have to work on the site or you have to hire any developer to get it done. The developers have access to all the features of WordPress and they provide you with everything you need to make a perfect website.
I have shared this complete list of themes.
Read more about our favourite theme that we use on this website: GeneratePress.
Webflow's Designs and Template Options
Webflow has thousands of paid and free templates that you can use. It is mobile-friendly and can be used for designing different websites.
You can choose one template at a time which means you cannot change it in between creating a website. If you want to change the template then you have to change the entire website. Choose a new project and then select a different theme for the website.
Once you have created a website then you can publish directly to the web or download a code and pass it on to your developers.
The page builder has an option of 'drag and drop' so you can simply use it for uploading the pictures, videos, sliders, tools, etc. 
Unlike some other website builders, you have complete control over typography. You can choose any font that can change anything according to your needs.
Another feature offered by Webflow is global color swatches. Want to change color on your website? You can do it just by clicking on the button. You can change the color consistency throughout all the pages.
My Findings: After writing about the designs and templates offered by both the companies I will surely vote for Webflow as you can read that it offers many more designs as compared to WordPress. Though it has some limitations, it offers many unique features which are more appropriate for the users.
Don't forget to check the list of free templates I found in Webflow's library.
Winner: Webflow
Ease of Use And Setup
Is your priority ease of use and quick setup? I have detailed the process below for both WordPress and WebFlow that helps you under which one is easy for you.
WordPress
How to set up?
Choose WordPress as your website platform.
Pick a name for your website, buy a domain and hosting.
Get familiar with the WordPress UI.

Set permalinks.
Making your site public.
Set your website title and taglines
Allow and disable comments
Disable pingbacks and trackbacks
Set your time zone.

Pick a theme/ design for your website.

Pick a theme you like.
Install it.
Customize your theme.

Get plugins to extend your website abilities.
Create basic pages.
Consider starting a blog.
Adjust your site navigation
This is the easiest way one can easily set up your website.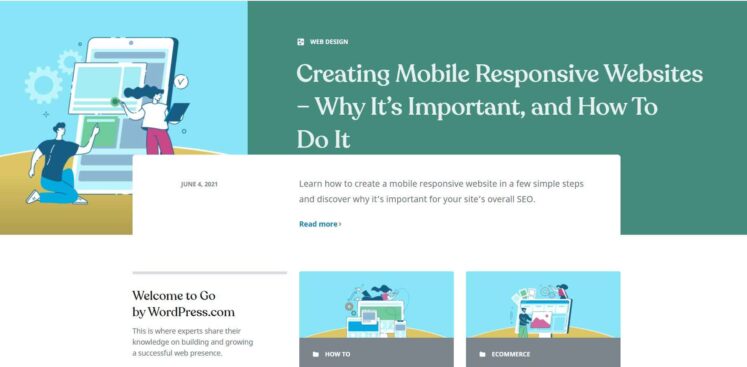 My Experience on "Ease of use" with WordPress:
Millions of users from all around the world use WordPress. About 40% of the total websites are on WP today.
As discussed earlier, WordPress is a very easy platform to get started with. It is very easy to set up and run. I have my 5+ blogs on WordPress.
WordPress uses an easy-to-navigate, point-and-click interface, so if you don't have decent computer skills, you'll do just fine.
But at the same time, WordPress is also most powerful enough for more technical users to tweak, edit and customize. Developers can dig into the guts of WordPress and get into its background code. This allows anyone with the skills to fully customize WordPress and get it to do anything they want. This is because WordPress is modular and open source.
Webflow
How to set up?
Join the club, which means sign up for a free account.
Start with content.
Do SEO upfront.
Picking a template to kick off the design process
Familiarizing yourself with the Webflow interface.
Adding content to the template.
Updating text content.
Creating new styles.
Responsive designs are made easy.
Adding our own call to action
Creating dynamic content is simple with the content management system.
Making new CMS entries
Finishing up.
That's the easiest way to create a website on Webflow. You want to become a better designer, you can do so by doing one single project at a time.
My Experience on WebFlow's "Ease of Use":
As soon as you sign up to Webflow, the platform does a really good job by offering tutorials, but if you don't that, you can skip. You can dive into the templates section directly and start the work.
After you have completed your tutorial and picked a template, you will enter the editor. Don't be in shock if you think that your computer has opened photoshop. Webflow editor looks similar. And just like photoshop, Webflow has so many design options.
It isn't obvious that you will understand all the things by watching the tutorials. I know it's kind of complex but you will understand them once you start using them regularly.
Thinking of your website in such a way is easy but still, the editing part can be tricky.
If you are new to this side of the world then you should spend a couple of hours on this and then it will become the easiest job.
Here Webflow is quite easy to set up and easy to use. So,
WINNER: Webflow
Products Comparison: Webflow vs WordPress
This is really important, you must see the difference between the products of WordPress and Webflow. WordPress.Org is free CMS and hence not included in product's comparison.
WordPress
There are 8 products offered by WordPress. They are:
Blogs: you can create your blogs and share your own voice in minutes. All you need to create a powerful blog is all in one hosting, growth, success, powerful statistics, mobile-ready.
Websites: you are just a few clicks away from the website you have always wanted. All you need to do is: plan your budget, build a blog or a website or a combination of both, upload and embed media, saving the work side by side.
Domains: the right domain is all you need. Just one click and your domain is a website. It's your new blog or your company's website, or a portfolio of your work, or anything you can imagine. Start a new site in seconds and fulfill your dreams by bringing new ideas to life. The domain being a personalized address means that you will have your own identity which is easy to remember and easy to share.
Ecommerce: wordpress.com offers a full range of eCommerce options, from one-click payments and paid subscriptions to a fully customizable online store.
Self-hosted solutions: choose wordpress.com for the fastest, easiest way to start your website. Or you have another option to choose a custom WordPress installation for the ultimate control of your website. You can get it either from Bluehost.com or Dreamhost.com.
P2: WordPress for teams: this is the very new feature offered by WordPress. The 4 sub- features offered by P2 are: keep it private or make it public, never miss a thing, serious security for your data, fewer emails more progress.
Webflow
Designer: you can design any theme you want. It just depends upon your imagination. Take control of HTML5, CSS3, and javascript in a completely visual canvas and let Webflow translate your design into clean semantic code that's ready to publish to the web or hand off to developers.
CMS: create the content structures you need, add content, then design it visually. Finally, a content management system that works for editors, designers, and developers.
Ecommerce: your products are unique. Your store should be too. Push the limits of web design and create a unique commerce experience for your customers. Build a business around any type of customer product and digital goods or service. Create a new revenue stream while strengthening your brand. Shape your customer's experience every step of the way- all without writing a single line of code.
Interactions: Webflow's interactions tools bring all the power of CSS and javascript into a completely visual tool empowering designers to build complex, rich animations without even thinking about the code.
Hosting: enjoy the fastest, most scalable hosting technology for your business- without all the hassles of domain setup, FTP, cPanel, and other annoying acronyms. Plus an entire website management platform.
Editor: managing your website's content shouldn't be a hassle. So Webflow made it easy. With the Webflow editors, there is no complex dashboard or disconnected back end just you, your website, and the content you want to change.
SEO: Optimize your website SEO with fine-tuned control, high-performance hosting, and flexible control management tools.
As we can see that WordPress offers more features than Webflow, but still it has become the best one to offer the best products.
WINNER: Webflow
Pros And Cons
Here, I have mentioned some of the merits and demerits of both the platforms WP and Webflow.
Pros of WordPress
User-friendly CMS: WordPress is a strong CMS because of its origin in blogging. It is very easy for an admin to navigate through the backend of the WordPress site.
Plugins: there are almost 54,000 plugins (some of which are free and some of them are paid) available for a WordPress user. These Plugins allow you to customize and enhance any WordPress site.
SEO: The importance of SEO best practices are at an all-time high. WordPress does a good job of promoting these best practices.
Responsive: WordPress has thousands of themes available. Generally, these themes are very reliable when it comes to being responsive.
Open source: WordPress is open-source software and anyone can use, study, change and redistribute its source code.
Easy. convenient backlinking and syndication: using WordPress is a convenient way of getting the best value from backlinking.
Great for eCommerce sites: today, millions of people are buying online things. This offers loads of investment chances for online entrepreneurs. Many eCommerce sites use WordPress. The CMS provides a number of plugins such as WooCommerce to ensure that your site is efficient for eCommerce.
Frequent updates: WordPress is an easy one to upgrade. WordPress uses plugins that are generally easy to install and use.
Cons of WordPress
Vulnerability: being an open-source platform, WordPress is attractive to potential hackers. To mitigate this risk, it is always good to have proper knowledge before installing the plugins.
Speed: certain themes contain a lot of unnecessary generic code. This can decrease the speed of the site and cause slow load times.
Pros of Webflow
Features: it would be appropriate to add their features as one of the pros. The drag and drop website builder immensely supported by HTML, CSS, javascript is powered to build a visually appealing and interactive website that can also support animation.
Plan flexibility: as I mentioned above that you have an option to choose between free plans and paid plans. With the free plan, you can use two projects with full design and publish on Webflow. And obviously, with the paid version you will get more.
Security: along with providing several features Webflow also has appropriate basic security controls. Each plan is supported with a free SSL certificate.
Templates: Webflow as a website builder provides a good 100 template collections. These templates are completely mobile responsive.
Response and uptime: Webflow has very good uptime and is super fast. It has to be, or it wouldn't be as successful as it is.
CMS support: Webflow's content management system (CMS) is flawlessly integrated into the rest of the software and features.
Ecommerce support: Webflow has equally good support for e-commerce designing. This is not only evident from its e-commerce plans, but also from the customization it provides in its editor for e-commerce store development.
Cons of Webflow
Code customization: Webflow is easy to use with its drag and drop facility. However, if you are looking for complex code-level customization then that is not possible.
After considering all the pros and cons I can say that it's a straight win for WordPress as it has so many advantages as compared to Webflow.
Winner: WordPress
Pricing Comparison : WP Vs WebFlow
Looking for a better option or affordable option? That depends on priorities actually.
WordPress's Pricing
WordPress.org is a completely free CMS and WordPress.Com offer all the basic features for free as well.
If you choose the paid option at WordPress.com, you can pay $4.00/month for a personal plan. It comes without ads and lets you connect a custom domain. The premium is $8.00/month adds a couple of marketing tools. Business is $25.00/month adds customer plugins and premium themes. I don't recommend WordPress.Com personally.
Instead, choose Bluehost and there you get excellent service along with preinstalled WordPress.
Is WordPress Free? visit for a detailed study.
Webflow's Pricing
You just have to pay $12.00/month for the basic plan, $16.00/month for the CMS plan, $36.00/month for the business plan, and for the enterprise plan, you have to contact the company.
Webflow is a costly company as compared to WordPress. But after doing a very deep study I would recommend you to go and select Webflow. This is because Webflow offers better features and themes and many more things ar=s compared to WordPress.
Winner: WordPress
Final Verdict: WebFlow Vs WordPress
After studying both the companies and making comparative research about them Webflow clearly makes a win. All the reasons have been explained well above.
If you have any changes in the viewpoints do mention them.
Related: WebFlow Promo Codes and WebFlow Black Friday.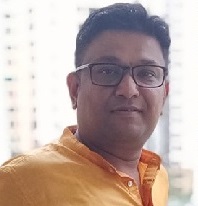 Seasoned Professional with 15 years of experience in Sales and Marketing. Entrepreneur, Consultant and Blogger helping people earn through jobs and blogging. Experienced Hosting Reviewer who likes to collect detailed info about existing players and share it with my audience. Previously worked with leading Banks and Telecom Companies.
I completed my Masters in Management with specialization in Finance and Marketing.
Visit our Hosting Review and Blogging Guide for more interesting articles.