Do you want to create a long article in a few seconds? If yes, then you must have thought of trying the tools that deliver these services. These tools are known as paraphrasing tools or article spinners.
In this article, we have covered the 10 best paraphrasing tools (online rewriters) for 2023. We have covered both free and paid text rewriters/spinners.
Best Paraphrasing Tools (Article Spinners and Rewriting Tools): Paid
If you want only and only paraphrasing tools then you can check the list of best article spinners or text writers and spinners below.
WordAi is known as among the best article rewriter tools (paraphrasing tools) in the market. It can simplify the process of writing content for any field whether it is a blog post or an Ebook.
Features Of WordAi
Supports 4 languages English, French, Spanish and Dutch.
It rewrites every sentence from scratch hence there are no duplicate lines in newly written article.
Generates the content within few seconds and hence it saves your time.
Supports bulk spinning of articles.
Integration with Article Forge in case you don't have words for your topic, so you can get the paragraphs or articles from it by just entering the keyword.
HTML compatible.
Cost Of WordAi
It offers three plans for its customers. You can also get a 3 days free trial of WordAI.
Monthly Plan: Costs $57 a month.
Yearly plan: Costs $27 a month.
Enterprise (Custom) Plan: Price on request. Designed for high-volume usage.
QuillBot is a set of many tools that include a grammar checker, plagiarism checker, co-writer, summarizer, citation generator, and paraphraser. Here we will discuss its paraphraser or paragraph rewriter tool.
Features Of QuillBot
Add many synonyms as you want by clicking on any word.
Vocabulary enhancements control.
Supports American, British and Australian English writing styles.
Specially used in academics by students, professors, etc.
Offers extension for Chrome, Docs, and Word.
7 writing modes are available that maintain the quality of content.
Cost Of QuillBot
QuillBot offers both free and premium plans. The free plan has many limitations and it is useful only to test the features of QuillBot, also it does not require any credit card.
Below are the three premium plans of QuillBot.
Monthly Plan: Costs $9.95 USD monthly.
Semi-Annual: Costs $6.66 USD monthly (33% discount).
Annual: Costs $4.17 USD monthly (58% discount).
Premium plans also offer a 100% money-back guarantee within three days of purchase.
Spin Rewriter is among one the few content spinners that maintain the SEO aspects of the content generated. It has merged the Emulated Natural Learning (ENL) spinning logarithm to make the spinning task more advanced.
Features Of Spin Rewriter
Bulk spinning can be done.
Detailed video tutorials are available.
It works on devices of all sizes be it a desktop or a phone.
Side-by-side comparison of the new article (by Spin Rewriter) and an old article.
It has stock photo integration that allows the insertion of relevant images to your article.
Allows generation of up to 1000 articles of original content at once.
Cost Of Spin Rewriter
Three plans are available for the users of Spin Rewriters. All plans offer full access to the features of the tool.
Monthly Plan: Costs $47 a month.
Yearly Plan: Costs $197 a year but on the special offer which is live you can get it for only $77 per year (60% discount). 5 days free trial is also available in the yearly plan.
Lifetime Plan: Costs $497 single time payment.
You also get a 100% money-back guarantee within 30 days of purchase.
CleverSpinner is based on artificial intelligence and this paraphrasing tool quickly and intelligently rewords English. But compared with other article-spinning websites it can not be regarded as the best paraphrasing website. The reason behind this is the lack of essential features which are available with its alternatives for example no flexibility in plans and pricing.
Features Of CleverSpinner
Rewrites the 500 words article in few seconds.
Editor setting is available that allows the editor to write the synonyms manually.
It claims to pass the Copyscape test and it provides 4 options with respect to Copyscape "minimal, light, medium and hard" when you choose the hard option the content generated is almost unique but it loses originality.
Option to turn on/off spinning of whole sentences.
Offers live chat support.
Cost Of CleverSpinner
Only one plan is provided by CleverSpinner which costs $9.90 per month. It also provides a 3 days trial with full access and after subscription, a 100% money-back guarantee of 30 days is provided.
Used by over 31,000 marketers globally, Chimp Rewriter is the only tool among the listed spinning tools that use the NLP (Natural Language Processing) technology. Hence, it got the potential to stand among the tools like Jasper and Rytr. Check some of the best features of Chimp Rewriter below.
Features Of Chimp Rewriter
Rewrite the article in seconds.
Integrates with various SEO tools.
Rewrites in multiple languages.
Claims to write 100% original articles and better than human writes.
Automatically adds relevant images and videos in the content.
Cost Of Chimp Rewriter
You can get a free trial of 14 days that do not require any credit card. It offers the two plans that are mentioned below.
Monthly Plan: Costs $15 per month.
Yearly Plan: Costs $99 per year.
Both plans have the same features and you get free 3 bonuses worth $215 value. In addition to this, it is the only tool that offers the longest duration of money-back guarantee which is of 60 days.
If you would ask us to recommend the paraphrasing tool which cares about SEO, grammar correction, readability, plagiarism, and other factors, then the only tool you will get with all these features in one place is Spinner Chief. It is a highly popular tool that has more than 200, 000 users.
The only drawback that we found is it is improperly or not functional at the devices with screen resolution less than 1024 X 768px.
Features Of Spinner Chief
Uses the Statistical Replacement technology that accounts for its human-like writing styles.
Supports paraphrasing in 20 languages.
It can automate your blogging process as it supports automatically the WordPress post submit feature.
Literature and words of all languages are frequently updated and hence irrelevant content is not generated.
Supports HTML spin without changing any code.
Cost Of Spinner Chief
Spinner Chief pricing is quite complex. It has a free version, elite version, and ultimate version. In addition to this, it also offers plans for teams of 3, 5, and 10 users for both elite and ultimate versions.
Free Version: All features of normal article spinners.
Individual Plans
The following plans are for personal use.
Team Version Pricings
Check the image below for team version pricing.
Best Article Rewriters and Paraphrasing Tools: Free [Not Recommended]
We generally don't recommend you use a free article spinner or a free article rewriter as their readability is very low and possess a high percentage of plagiarism which makes the article written by them hard to rank on Google.
If you have a tight budget and still you want to go with free tools then we have selected the two best paraphrasing online tools free of cost.
It has over 95 tools but we are only looking for its paraphrasing tool which is our concern. If you are looking for the best free paraphrasing tool then it will be the first recommendation from our side because of its features that are discussed in the next section.
Features Of Prepost SEO
Rephrase unlimited words for free.
Check the plagiarism of newly generated content in one click.
Editor lets you change or add your own word in the new article.
Supports the feature of uploading file in various formats and then paraphrasing it.
It should be the second choice for free article rewriters. Dupli Checker is fast, quite accurate, and also has other tools like grammar check and spelling check along with a popular free inbuilt plagiarism checker.
Features Of Dupli Checker
Paraphrase online with the limit of 2000 words at once.
Grammatical error free content produced.
Focusses on the SEO aspect as well.
No need of sign up.
Most Recommended AI Content Spinners
We now have new-age article creation tools that can create new or paraphrase existing content in seconds. The content is 100% unique, readable, and also ranks on Google.
Below are the mentioned two best tools for writing content. These are preferred by marketers and content writers over article rewriter tools.
Jasper
Jasper is an artificial intelligence-based online content generation software. It can be used for writing all kinds of content.
Pricing of Jasper AI starts from $29 per month for writing short copies and $59 per month for writing long articles also.
Jasper AI produces content that is always unique and passes all plagiarism tests also while generating the blog articles it checks the SEO aspects of the article as well.
Want to try Jasper free trial? visit Jasper.AI Free Trial With Demo 2023: 5 Days & 10000 Words.
Note: It can create a new content on its own and can rewrite the content using "Content Improver" functionality. You can also expand or shorten the existing content.
Rytr
Rytr has nearly all the same features as Jasper, they both save your time in writing by creating quality content by just feeding the keywords on which you want the article.
If you are on a tight budget and want a substitute for Jasper AI, then you should give it a try Rytr as it has a free plan also which can be utilized to explore its features. Paid plans start at $9 per month and an unlimited plan is available at $29 per month.
Read: Rytr Review 2023: Is It Reliable? How does This AI Writer Work?
FAQs: Best Paraphrasing Tools
1. Are paraphrasing tools good?
If you are asking for blogging purposes then we would say no, as their contents are often irrelevant or hard to rank, instead you can use writing assistants like Jasper and Rytr.
For academic and other purposes paid paraphrasing tools are good.
2. Which is the best article spinner software?
QuillBot, Chimp Rewriter, and Article Spinner are some best software for rewriting articles.
3. Are paraphrasing tools better than writing assistants like Jasper and Rytr?
Not at all. Jasper and Rytr are much more advanced in AI and use technology like NLP and GPT-3 which rarely any paraphrasing tools have.
4. Is the article written by free paraphrasing tools rank?
The article from free tools rarely ranks as they just add synonyms of the words for paraphrasing and Google easily detects the scrapped and spin content by these free tools.
Why Choose AI Writers Over Regular Paraphrasing Tools?
Check out the reasons below, for choosing AI writers available in the market over an online article rephrasing tool.
Content generated by AI writers ranks on Google while in the case of paraphrasing tools, it is rare.
AI tools are able to generate content for specific needs and users intended by using different tones and voices in their writing style but rewriter tools lack such features.
AI writers generate unique content that passes the plagiarism checker tools easily.
While using article spinners or paraphrasing tools, sometimes the generated paragraphs have no meaning and are irrelevant. On the other hand, AI writing tools like Jasper and Rytr are trained to write content like human writing.
AI software requires you to write only keywords or very less information to generate a long article but in the case of rewriters or article spinners, you need to paste or write the whole article for generating a new article.
Pre-defined commands are available with AI tools that help in generating a variety of contents within a few seconds but with paraphrasing tools, there is no such commands feature.
AI writing tools can be used to generate multiple types of content like blog posts and attractive social media ads, photo captions, etc. Rewriting tools and article spinners don't allow that.
What Is A Paraphrasing Tool?
Paraphrasing tools which are also known as article spinners, article rewrites, or online rewriters are the software that is used to create new content by reading the existing content and then changing the structure and style of content to produce a new copy.
These tools are helpful for academic work, blogs, and writers who find it difficult to write a new copy of existing content by changing its language.
If you also want to generate more articles quickly then in that case also these tools will be beneficial for you.
Check out the 10 best article rewriters and text spinners mentioned below.
Who Should Use Rewriting or Paraphrasing Software?
Paraphrasing articles are used to rewrite someone else's content with the ultimate goal of making it original.
If you are rewriting content, it will pass the plagiarism checkers tools like Grammarly and Copyscape.
We don't recommend it for professional use, however, it can be used for the following purposes:
If you are a student and want to rewrite your projects or essays.
For someone looking forward to preparing internal training material that is intended only for a closed group.
SEO who use the content for link building, guest posts, etc.
If you are really low on budget and still want to create content.
Ideal for content that is not written for organic traffic as this type of content never ranks on Google.
Should You Use Paraphrasing Tools or Article Rewriters in 2023?
Ideally, you should now use paraphrasing and article spinning tools. These tools reduce the readability and sometimes, change the meaning of a sentence as well.
The content produced is not at all reliable as these tools generally replace the words with their synonyms.
We strongly recommend you to use the latest GPT-3 based article writers based on artificial intelligence. These tools will help you create original content, based on facts and create just like "human-written" content.
Conclusion: Best Paraphrasing Tools/ Article Rewriters
In the whole article, our first recommendation is to go with full writing assistants (Jasper and Rytr) as we have ranked the content written by them. Next, if your choice is only to go with spinners then paid ones are good but never try the content of free article rewriters in your successful blog as besides not getting ranking, Goggle may also penalize your site for the paraphrased content.
Which one is your favorite tool? Tell us in the comment section.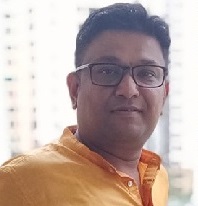 Seasoned Professional with 15 years of experience in Sales and Marketing. Entrepreneur, Consultant and Blogger helping people earn through jobs and blogging. Experienced Hosting Reviewer who likes to collect detailed info about existing players and share it with my audience. Previously worked with leading Banks and Telecom Companies.
I completed my Masters in Management with specialization in Finance and Marketing.
Visit our Hosting Review and Blogging Guide for more interesting articles.