Have you ever played Zombie video games?
If yes, then surely you've heard about the "7 Days to Die" game, but if you don't, then let me give you a quick intro.
This terrifying zombie survival game allows players to collect resources, make crafts, build a base, kill zombies, fight wild animals, and survive.
Does it seem fun?
If you want to play this game without lags or Disturbances, you need the best server hosting because renting your server gives you more freedom, total control, and a 24/7 gaming experience.
There are tons of hosting providers available in the market, but which one is best for you?
In this article, we've handpicked & reviewed the 10 Best 7 Days to Die dedicated server hosting 2023with its services, features, uniqueness and pricing plans so that you can find the best one for your game.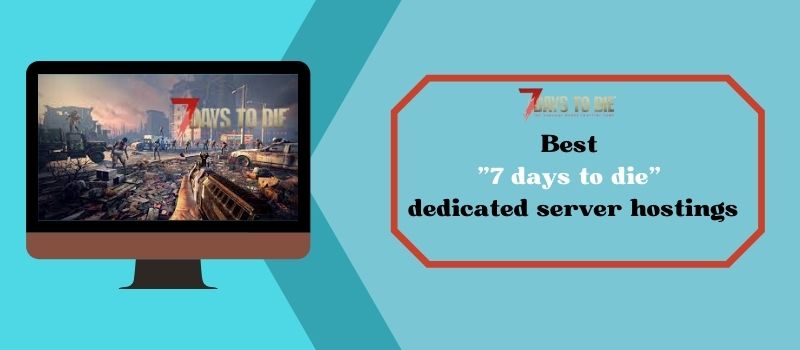 Without any further delay, Let's begin!
Why Do We Want Dedicated Server Hosting For Game?
These types of survival games require adequate resources such as CPU, RAM, memory, storage, powerful processors, graphics, etc., and stable connections, which you may not have. Using a local network means you have already shared resources with many other people who use the same Server.
In this way, your sense of playfulness decreases; as a result, you experience constant dropouts, crashes, and more.
It takes away the enthusiasm you have for playing this game.
Top 10 Best 7DaysToDie Server Hosting Providers (2023)
We will now share the tested hosting providers that provide dedicated servers for the "7 Days to Die" game.
Shockbyte is one of the most popular hosting platforms for games like 7 Days to Die.
They offer a wide range of hosting packages with an impressive list of benefits and features, including 100% server uptime, highly efficient game servers, unlimited bandwidth, DDoS protection, instant setup, free subdomain and many more features.
Key Features
RAM: from 8GB
Modding support: Yes
Free trial: No
Players: 8-30
Control panel: custom
Instant setup: Yes
Price:
Starting at $11.99 per month
Pay $0.83 per slot
Streamline servers are reliable, stable and have excellent connection speeds at all times, even the highest hours. Streamline Server Control Panel is an easy-to-use process.
Streamline servers are known for their excellent customer support team, which responds quickly and solves many problems in just minutes.
Streamline servers give you better network performance and stability through global access. Streamline Servers data centers are located in Moscow, London, Montreal, Los Angeles, Dallas.
After a complete setup, you can start building and creating your world without limitations.
Key Features
Players: 8-32
Instant Installation
One-click addon install
Modding support: Yes
Custom control panel
Free game server file migration
Free trial: No
Price:
Starting from $12/month
$2.00 per slot
HostHavoc was founded in 2013 and has grown from 100 users to about 100K.
They offer good performance and 24/7 support at an affordable price. They also say that their preference for users sets them apart from the competition.
Host Havoc offers a variety of game hosting. It has data centers around the World and offers excellent performance.
Key Features
Instant server activation
Players: 14-40
Modding support: Yes
99.9% network uptime guarantee
24/7/365 real-time live support
Automated backups
Price:
$14 per month
$0.81 per slot
Survival Servers may not be the most popular company on our list. However, it has a very long history, dating back to 2012.
Survival Servers is top-notch hardware that integrates Intel / AMD CPUs with NVMe SSD drives, ensuring excellent performance. Alternatively, you can change server locations at any time.
The staff supporting Survival Servers are very knowledgeable and responsive, solving many problems in just a few minutes. They also offer a variety of modes with the latest versions, protection from DDoS attacks and complete automatic copies, so you don't lose your hard work.
FTP access allows professional players to have more control over gameplay. The control panel is custom and is easy to use. All of that comes at a reasonable price, making Survival servers an excellent choice for a 7 Days to Die server lease.
Key Features
Players: 10-40
Customized control panel
Full FTP access
Instant server setup
Latest versions of supported mods
Automated/custom server restarts
Price:
$12.50- $50 per month
Also Read: Best Valheim Server Hosting, Best ARK Server Hosting for Gamers
Nitrous Networks is more expensive than others but continues developing their tools and training its support staff.
Their live chat team is knowledgeable and responsive, often returning to you with a solution to your problem in a few minutes. They are known for working as a team to get you out of trouble and get you back in game mode as quickly as possible.
Nitrous Networks offers web hosting for over 20 games. It has been in the market for more than a decade and has a good reputation.
Key Features
RAM: unlimited
Free trial: No
Players: 8 – 32
Control panel: TCAdmin
Instant setup: Yes
Price:
Starting from $10 per month
ArkServers is more expensive than most of its competitors, leading to server setup and working with a single interface for installing mods.
People who move their servers to less expensive providers find that they get what they pay for and end up getting back.
The ArkServers Forum is specially designed for those gamers who do not have the technical expertise and are not interested in learning all the details about server setup and management.
Key Features
Players: 32-64
Instant setup
Automatic server updates
DDoS protection
Automated backups
Price:
$16- $32 per month
The provider of the Indifferent Broccoli server cares about the efficiency of its services, and it ensures its servers' high performance and reliability. Clients often recommend fast and easy server setups. Customer service at Indifferent Broccoli is prompt, friendly, and helpful.
In addition, Indifferent Broccoli offers a two-day trial and a refund guarantee. You can set up your 7-day die game servers at no cost. And the price is quite reasonable compared to other hosting providers.
Indifferent Broccoli has servers hosting in Texas, Washington DC, California, Quebec, and Europe.
Try Indifferent Broccoli if you want a friendly, helpful, and efficient service for your 7 Days to Die Game.
Key Features
Free trial: Yes
Modding Support: Yes
Players: 12-64
Control panel: Custom
Instant setup: Yes
Price:
$12-$32 per Month
XGaming Server is another option available for 7 Days to Die.
XGaming Server is top-notch hardware, which integrates Intel i7 6700k / 7700k CPUs, improving performance. Alternatively, the provider focuses on providing low server response times.
The custom build panel is designed for the game, making it easy to customize. What makes XGamingServer really different is the infinite number of server spaces.
XGaming Server Provides three 7D2D packages that vary in CPU capacity, RAM, and storage, not player numbers. However, the provider of this Server agrees that too many players on the cheap Server will affect the playing style.
Key Features
RAM: 4 – 8GB
Free trial: Yes
Modding support: Yes
Players: no limit
Control panel: Custom
Mods allowed: Yes
Price:
$15-$35 per month
PingPerfect supports more than 130 games, including seven days to die. It offers reliable, highly efficient servers at a reasonable price, starting at $ 1.15 per server slot.
Improved features include full FTP and browser support. This web hosting will come in handy if you build your gaming community.
The most significant advantage of the PingPerfect server is its excellent customer support. Response time is short (ten minutes or less), and managers are eager to help. You will get the best 7-day death server with this company depending on support.
PingPerfect server technology is burning fast, with no slowdown and no delay. They may have a slightly higher price than other competitors in terms of the value of each slot, but their total value is higher considering the speed, level of service and ease of setup.
Key Features
Players: 12-32
One-click install add-ons
Support for large mods such as Darkness Falls, True Survival and Starvation
Automatic offsite backups
RAM – 6GB
Instant Setup
Price:
$18.05- $58.37 Per Month
Bisect Hosting is a game server hosting company famous for its 7 Days to Die game players.
Bisect Hosting servers have high-line performance and offer gamers many benefits, such as 24/7 customer service, a 99% downtime guarantee, a powerful control panel, and much more.
Key Features
Players: unlimited players
One-click installs
Modding support: Yes
High performance with low latency and no lag
Customized, easy-to-use control panel
Mobile-friendly interface
Price:
$5.98 -$23.92 per Month
Preferred System Requirement For Playing 7 Days To Die
Requires a 64-bit processor and operating system
Operating System: 64-bit Windows 7, 10, 11
3.2 GHz 4 Core processor
12 GB RAM and 4 GB Dedicated Memory for graphics
Version 11 DirectX
Broadband Internet connection
15 GB available space
7 Days to Die: Darkness Falls (Modding With Hosting)
Be an alpha player with the newest 7 Days To Die Mod, Darkness Falls. It's enjoyable and so amazing created by KhaineGB to fix annoying issues. All these hosting services are providing this mod support. But is it worthy enough?
Of Course! Its cool feathers are just so amazing, and you shouldn't miss the chance. Here are some key features of this mod.
96 backpacks and 12 crafting queue slots.
More dangerous and scary zombies especially at the night.
The resurrection of action skills.
New workstations and workbenches such as the Advanced Forge, the Mortar and Pestle, Fusion Forge, Writing Desk, and Tailoring Station.
SDX Integration
Titanium usage for the building.
Fewer game stages.
Water requirement for plants.
How to Set up 7 Days to Die Dedicated Server?
In this article section, we try to guide you on how to set up a 7 Days to Die Dedicated Server.
So, Here we go with step by step procedure:
#1 Install Important Packages
To install and configure the 7 Days to Die server, you will need the following packages.
1. First, open the terminal and update your package collections with the following command.
[sudo apt update]
2. Enter the required dependence on the command to install.
[sudo apt -y wget lib32gcc1]
#2 Install SteamCMD
Next, you need to install the Valve SteamCMD command-line tool. This tool is used to manage and update your server and game files by the command line.
1. Open the terminal and download the SteamCMD tarball by command.
[wget http://media.steampowered.com/installer/steamcmd_linux.tar.gz]
2. When the download is complete, navigate to the location to download the tarball and unpack it.
[tar -xvf steamcmd_linux.tar.gz]
Now SteamCMD is ready to enable!
#3 Enter the game
To enter the game:
1. Launch SteamCMD with the command.
[./steamcmd.sh]
This code helps the SteamCMD REPL environment to use SteamCMD commands.
2. You can use SteamCMD as an anonymous user by command.
[login anonymously]
Or you can sign in with your Steam account details by command
enter [your username] [your password]
3. After logging in, select where you want to upload the 7 Days to Die server files (you can select any reference you prefer) by command.
[force_install_dir ~ / 7dtd_server /]
4. Next, upload the files using the app_update command with the Steam ID for the 7 Days to Die server.
[app_update 294420]
5. When the installation is complete, you can close SteamCMD by command.
[quit]
#4 Configure Game Server
All server modifications are done by editing the serverconfig.xml file.
You can find the file in the directory where you removed the server files.
[(~ / my_server / in our example)]
To configure the server:
1. Open the serverconfig.xml file in the text editor of your choice
[(e.g., name="ControlPanelEnabled"), a value attribute (e.g. value = "false"), and a description of what the property is doing (e.g. <- Enable / Disable the web control panel ->)]
2. To change the layout, simply change the associated value. Check the comments to find out what each price change does.
3. When you have finished, save the file and close the text editor. Changes will occur the next time you start the server.
#5 Start Server
To start the Server:
1. Navigate to the index where you downloaded the server files.
2. Launch the command
[./startserver.sh -configfile = serverconfig.xml]
You can stop the server at any time by closing the window.
#6 Connecting to Server
Once the server is up and running, players can easily join.
Players click Join Game in the main game menu.
Replace the server's IP address with the IP address.
Replace the server hole in the hole.
Click Connect.
Conclusion: 7 Days To Die Server Hosting
7 Days to Die is the best game ever played in multiplayer mode. Setting up your Server helps you play this game without delays or interruptions. Also, Better performance, 24/7 time, and dedicated support staff are all excellent reasons to set up your hosting Server.
That's why our top 10 handpicked dedicated servers help you 24/7 gaming experience. Now it's your turn to pick the best-dedicated server and enjoy this game with total control.
We hope this article helps you to find the best dedicated server. Drop your comment and tell me which server hosting you like the most?
Are you a gamer and looking for more games and hosting services? We have got you covered, see:
Latest Post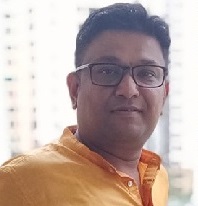 Seasoned Professional with 15 years of experience in Sales and Marketing. Entrepreneur, Consultant and Blogger helping people earn through jobs and blogging. Experienced Hosting Reviewer who likes to collect detailed info about existing players and share it with my audience. Previously worked with leading Banks and Telecom Companies.
I completed my Masters in Management with specialization in Finance and Marketing.
Visit our Hosting Review and Blogging Guide for more interesting articles.