If you are an old-school gamer like me or simply a gaming enthusiast, you may already be familiar with Rust- an MMO, FPS and survival game.
Since early access in December 2013, Rust captured the minds of veteran FPS players and casual gamers alike and is still going strong in 2022.
Today we take a look at the 10 best Rust server hosting services in 2022.
Note– You may come across articles that teach you how to host the server on your own PC and join it as well.
DO NOT try this, since massive computing power and internet speed would be required to simultaneously run Rust parallel to each other and normal PCs don't have that kind of hardware, you may end up overheating and damaging your PC components.
Why Do I Need Service For Hosting Rust?
A private server lets you explore your favorite game like never before, you can determine the choice of map, the number of players, playable area, etc.
Did you know that you can even choose the focus of the game i.e. PvP or PvE? Yes, you can include NPC's (bots) and team up with your friends to take team play to a whole new level.
If you are a seasoned online gamer you must be aware of trolls and hackers that intend to ruin the fun for other players by exploiting the vulnerabilities on the server and making unfair plays, a private server never faces trolling problems.
You can even dabble with plugins and third-party applications to further enhance your gaming experience if you own a private server.
Once again, you enjoy total control over modifications in your server, for instance, you can make your server private for a certain time you intend to go offline without having to worry about your precious loot being raided by another player.
10 Best Rust Server Hosting Services
So, here are the 10 best Rust Server Hosting services:
ScalaCube
HostHavoc
Gtxgaming
Survivalservers
Shockbyte
Nodecraft
Gameserverkings
Gameservers
Pingperfect
LOW.MS
Before discussing these Rust Hosting Services, you should know how should you choose the best rust server hosting.
How To Choose "Your" Rust Server Hosting Provider?
Most hosting providers offer either dedicated or VPS hosting, but a lot of other parameters set them apart, and we have compiled and put together a detailed comparison of each suggestion.
We put the aforementioned Rust server hosting services through the following parameters-
1. Pricing
First and foremost, if you are a hardcore gamer you will have a different set of needs and budget, but if you are more of a casual gamer, you may not want to spend too much money.
You must carefully consider your price point before furthering your selection.
Note- You might find Rust hosting that promises you a free VPS for life but it comes with its limitations, it is stripped of most modifications, so it is advisable to always go for a paid plan if you wish to take your Rust gaming experience to new heights.
2. Features Offered
Now that you have set a price point for yourself, look for Rust server hosting providers that offer the specific set of features you are looking for in your desired price range.
Most hosting providers offer industry-standard DDos protection, FTP access, SSD storage, etc. some try to sweeten the deal by offering trails and added tools for modifications and this is where you as a consumer need to analyze your requirements and choose your best mix of features.
Some hosts try to provide cutting-edge services and professional-level performance for the hardcore gamer, while others try to cater to a more casual gamer.
3. Server Location and Uptime
Another major factor that helps define your loading speeds and server latency is your distance from the server, and a hosting service that has multiple servers scattered around the globe will surely provide better performance.
If your server is used by other people as well, you need to make sure it stays online, any hosting provider that does not claim at least 99.9% uptime is not a good enough host for competitive gaming.
4. Deployment Time
In simple terms the amount of time it takes for a Rust server hosting service to set up, configure and become ready to play on.
It is a very crucial criterion for those on a tight timeline, in case you need to organize a tournament or a gaming party for a large audience, some services may take up to a week while others may complete this process in a matter of hours.
Pay close consideration to what deployment time you expect and communicate it to your Rust server hosting provider.
5. Customer Service Channels
Most hosting service providers want to troubleshoot their customers as soon as possible, but not all can deliver in this aspect.
Be careful about what kind of communication channel the support system uses before purchasing any plan.
If you are a beginner and have very little to no knowledge about the various tools and options that are available at your disposal.
I would suggest you go for a hosting provider that can get back to you in a matter of minutes, even better if a voice channel is available and you can directly speak to a customer support representative.
6. Cancellation Policies
Gaming is very dynamic and is continuously evolving, one day you may want to be a professional FIFA player, and the next day you might pick up a new title and forget all about FIFA.
Similarly, reviewing your cancellation policies beforehand saves you major problems in case you want to cancel in the middle of a billing cycle, it helps a lot to know about the service termination policies.
read: ARK server hosting for gamers, Apex Hosting Review, Best Valheim Server Hosting, Best Minecraft Server Hosting
Top 10 Best Rust Hosting Service Providers 2022
Now that we have cleared the points to be kept in mind, I will break our top 10 down one by one, according to these same parameters.
1- ScalaCube
Based out of Randle, Estonia, they specialize in in-game server hosting and provide hosting for other games such as Minecraft, Ark, Rust, and Hytale, mostly popular for Minecraft hosting.
Hosting Rust is right up their alley as they have meticulous tools like DDoS protection for added security, on the main screen of Rust hosting on ScalaCube's website, you are greeted by a comprehensive tutorial on how to create your own rust server using their service in a matter of minutes.
The most noteworthy feature they offer is a free single-player slot trial server with decent specifications for as long as you want to use their services for trial purposes but limits you to a meager 50 GB SSD storage.
Scalacube features
SSD drives for fast access and execution
Scalacube Pricing
Entry-level VPS plan for hosting Rust costs $24/month and offers decent specs but limits you to 150 players in your Rust server at most.
ScalaCloud offer 3 different plans-
1- The first and the cheapest option they provide costs $24/month, pairing it with 32GB RAM, an octa-core 3.4 GHz CPU, and a fairly big 320GB SSD storage.
2- The second plan they offer mid-range is the 200 slots pack that costs you $32/month and offers the standard 32 GB RAM along with 8X3.4 GHz CPU and the same 320 GB storage.
3- The last plan ScalaCloud offers give you the ability to have 250 players on your server, it provides the same set of specifications as other packs.
A dedicated ScalaCube Rust server may take anywhere between 1 to 5 days to be set up, configured and ready to use.
They claim a 99.9% uptime, their servers are located in America, Europe, and the United Kingdom.
The support is only reachable through the ticket system which is applicable from your ScalaCube control panel.
You can cancel their subscription at any time by heading over to your control panel and selecting the dedicated server name, tapping the "cancel subscription" button beside it.
You are also backed by a 24-hour money-back guarantee.
2- HostHavoc
Founded in 2013, and based out of Ottawa, Canada. HostHavoc offers professional-level performance at reasonable prices on Rust server hosting, you can host up to a massive 400 player server, or switch it to private in the flick of a switch.
From offering industry-standard DDoS attack protection to going a step further and enabling users to customize their servers' launch command line.
HostHavoc offers to host a plethora of games, if you want to purchase a private server for any game, chances are HostHavoc already provides hosting specifically for that particular game, they also sell other services such as shared, VPS, and dedicated web hosting.
HostHavoc Features
11 cities as global server locations
72-hour risk-free money-back guarantee
FTP and file manager access
HostHavoc Pricing
Pricing is kept really simple to understand and you can adjust the slider on their main Rust server hosting page to adjust the number of slots you want for your server and adjust the price accordingly, they charge about $0.53/slot.
You can choose to be billed monthly, quarterly, semi-annually or yearly.
They offer preset packs ranging from a minimum of 30 players to a maximum of a whopping 400 players on the server for total mayhem and a memorable experience.
You can add a High Priority CPU by paying an extra $4.00 which significantly boosts your performance, pairing it up with standard 8GB of RAM which is sufficient for most cases (150 players or below) or you can bump it up to 12 GB for an extra $7.50.
If you are actually looking for a competition-level server performance you may want to take it to the furthest HostHavoc has to offer and add 16 GB of RAM for an extra $15.00
The server setup and delivery are instant and can take a maximum of up to a couple of hours at most.
HostHavoc gives you a 72-hour money-back guarantee.
I have created a table below to help you understand their pricing model very easily.
| | |
| --- | --- |
| Number of player slots | Price in USD ($) |
| 30 | $16.00 |
| 50 | $17.50 |
| 70 | $18.50 |
| 80 | $19.00 |
| 90 | $19.50 |
| 100 | $20.00 |
| 150 | $27.00 |
| 200 | $36.00 |
| 300 | $54.00 |
| 400 | $72.00 |
HostHavoc tries to maintain a huge offline presence, they have a huge offline server covering 8 cities around the world, namely-
1- Seattle, USA
2- Los Angeles, USA
3- Chicago, USA
4- Washington DC, USA
5- Montreal, Canada
6- London, UK
7- Nuremberg, Germany
They claim a 99.9% uptime.
You can opt-out of their services any time you want by simply heading over to the services section inside your HostHavoc control panel and clicking "Request Cancellation".
Do bear in mind to always back up before terminating your account, it is best to cancel your services at the end of the month since request cancellation deletes your account and corresponding files with immediate effect.
I would suggest that you choose HostHavoc if you are looking for a reliable game server host that is always ready to help customers and backs it up with actions.
3- GtxGaming
Since its inception in 2013, GTXGaming has been one of the top players in the market when it comes to hosting game servers, they provide top-notch features and industry-leading hardware to their customers.
Hosting more than 1000 Rust servers globally, gtxgaming has been hosting Rust since its first run back in the day.
The best-in-class control panel lets you toggle or schedule a number of important features such as-
Schedule Broadcast Messages
Schedule Restart Messages
Schedule Automatic Server Backups
Schedule Automatic uMod(oxide) updates
Being a top-class game server provider, gtxgaming provides a dedicated Rust server hosting solution packed with a massive list of features, out of which I will highlight the most important ones below, for a full list of features, refer here.
GtxGaming Features
Oxide support and automatic update
Install MYSQL and PHPMyAdmin for management
Online Backup Manager Support
Cutting-edge i7/i9 CPU configurations
GtxGaming Pricing
They keep the pricing very flexible and give you the billing cycle options of monthly, quarterly, half-yearly and annually every pack other than the monthly currently offers a discount of 5%, 10% and 15% respectively.
Their entry-level plan would cost you about $19.50/month and the UI is a treat on the eyes, looks like this-
They have made the checkout process a breeze and you can easily customize the following with sliders and drop-down menus.
1- Number of players slots
2- memory allocation
3- server location
4- CPU clock speed
5- CPU priority
6- Hard Disk
7- Priority ticket support
gtxgaming boasts an instant deployment of your Rust server along i.e. typically ready to use within the same day of purchase.
An impressive uptime claim of 100% and a vast global server presence ensure the best performance no matter where you are located geographically.
They back you up with a 24-hour refund policy, alternatively, you can choose to terminate your membership with them at any point in time.
Simply heading over to your gtxgaming client's area and click on "My services", here you will be presented with a full list and you can choose which ones to terminate.
If you choose to end your subscription at any time, you will not be charged anymore and your services will remain active till your current billing cycle lasts (which you had already paid for).
The customer support feels like premium service as well since their support representatives are very knowledgeable and use very easy-to-understand terminologies.
Operating on a support ticket system but also making troubleshooting easier for beginners by providing a massive library of help guides covering most problems.
They even go a step further and have created a community on discord and you can go to their discord channel at any time for basic troubleshooting help.
4- SurvivalServers
Our next entry is Survivalservers, they are in a league of their own, providing top-notch features like instant server setup, decent control panel, ability to switch server locations to name a few.
survivalservers brings the best of pricing and features which makes this hosting provider stand out of the bunch, most notable is the free debranding i.e. remove the branding from your host name and MOTD that they offer with every purchase.
SurvivalServers Features
The latest version of Oxide support and other supported mods
Access to third-party tools
1 click installation of mods and plugins
survivalservers offers instant deployment and hosting of a huge library of games covering most online genres, some of the most popular ones are-
1- ARK: Survival Evolved (PC &PS4)
2- Minecraft
3- Valheim
4- Rust
5- Arma 2 & 3
SurvivalServers Pricing
survivalservers are currently offering a 20% discount on your first purchase.
Enter code : ODINSBEARD for 20% off
They offer monthly, quarterly, semi-annual, and annual billing cycles and allow you to cancel your services at any moment. Do keep in mind that you are not backed by a refund policy if you choose to go ahead with survivalservers.
Their entry-level plan will set you back by about $20/month for 50 player slots, after discount.
survivalservers' offer a range of player slots starting from 50 and going up to ask the way to 500 player slots, you can pre-select the number of servers that you would require, you can purchase a maximum of 15 servers.
However, Survivalservers do not offer any refunds on account termination, and you can choose to cancel your membership with them at any time.
They try to maintain a substantial offline presence and have servers located in multiple cities around the world-
1- Seattle
2- Los Angeles
3- Dallas
4- North Carolina
5- New York
6- Germany
7- France
8- Singapore
You can reach survivalservers' support staff via their ticket system and the company promises 24X7 support, but only through ticket-based email conversations.
5- Shockbyte
Launched in 2013, Shockbyte gained fame because it was one of the very few Rust server hosting providers that claimed 100% uptime.
The uptime guarantee paired along with the promise of low latency and a ton of useful features makes it unique and reliable as a Rust server host.
Shockbyte Features
Automatic updates and modding
Shockbyte instantly deploys your server right after purchase in a matter of hours and your game is ready to play on your new server.
Shockbyte Pricing
Shockbyte keeps the billing cycle flexible like most competitors and offers monthly, quarterly, semi-annual, and annual billing cycles.
Shockbyte's cheapest plan will cost you around $9.99/month, they offer a total of 3 predesigned packs namely-
1- Wood ($9.99/month) – 40 player slots
2- Fuel ($14.99/month) – 60 player slots
3- Metal ($24.99/month) – 125+ players
If you choose to go ahead with Metal, you can configure your plan at a prorated cost with the help of the slider available on Shockbyte's Rust server hosting page, you can upgrade up to a maximum of 300 players which costs you about $60/month.
Shockbyte offers North American and European servers, you can get an Asian-Pacific server at (+$5.00/month) if you expect traffic from Asian countries.
They follow the industry-standard 24-hour refund policy and actually take the time out to explain it in great detail, you can click here to read up on their refund policies in depth.
It is key to provide responsive and knowledgeable support staff to their customers, this is an aspect where Shockbyte really puts effort; they maintain a huge library of helpful content and FAQ areas.
The customer service is available 24X7, you can choose to chat live by tapping the message icon on the bottom right of the page or submit a ticket for a dedicated "happiness engineer" to look into your problem.
6- NodeCraft
Nodecraft is another major player in the game server hosting market, that provides a free trial (only till your in-game supplies last) without the need for a credit card, which shows their confidence in the services that they provide.
Speaking of confidence, they back their customers up with a one-week refund policy, unlike most Rust server hosting companies out in the market who barely give a couple of days for refund requests.
Their latest addition is NodePanel 2 which is built with special attention to gaming tools and features keeping the gaming community in mind and offers advanced features like real-time console, statistics, secure FTP login, and automatic Backups to name a few.
NodeCraft Features
7 days money back guarantee
Their most notable feature is that they don't limit the number of players who can join your server even if you plan to buy their cheapest plan.
NodeCraft Pricing
They offer 4 categories of pricing namely-
To put into perspective-
1- The entry-level nano bot offers the user 5 instances of Rust at a time, giving you complete control over all of them.
1GB RAM combined with 5GB SSD and worry-free backup of your data up to 10GB, and of course unlimited player slots.
With the ability to swap games at moment's notice, you can easily switch to any game server Nodecraft offers without having to go through the purchase process again and again.
2- The mid-ranger Keelo bot grants users a maximum of 10 instances of Rust at a time on their server.
2GB RAM which is more than sufficient for smooth operation, 10GB SSD storage, up to 20GB reserved for backups.
3- Upper mid-ranged Megs bot enables users to host 15 instances of the game at one time.
With a super-fast 3GB RAM along with 15GB SSD, this pack stretches the limit of backup space to a massive 30 GB so you never have to worry about running out of backup storage capacity.
4- Omega bot which is designed to give you the best of everything Nodecraft has to offer, starting from up to 25 instances to offering dedicated 4GB RAM, a blazing fast 20GB SSD storage pairing it with 40 GB storage for backups giving you the ultimate peace of mind.
Their customer support is available 24X7 and you can reach out to them in whatever way feels the most comfortable to you, they offer live chats, voice calls and even the traditional ticket system.
7- GameServerKings
Hosting Rust made easy, gameserverkings' focus more on ease of use rather than going for flashy features, they aim to deliver simple things in the best way.
One of the very few hosting giants who boast a 100% uptime, gameserverkings provides dedicated Rust server hosting as well as hosting for a plethora of online games such as 7 Days to Die, Unturned, Team Fortress 2 to name a few.
GameServerKings Features
24X7 online i.e. 100% uptime
Configurable Automated Backups
Support for custom plugins
They instantly deliver the server to you right after purchase, which means that you can purchase, set up and get your Rust server up and running in a couple of hours.
GameServerKings Pricing
Similar to other Rust hosting service providers, gameserverkings allow billing cycles of 1, 3, 6 and 12 months, offering 5%, 10% and 15% discounts respectively, no discount for the 1-month pack.
With an average price per slot set at $0.17, their entry-level package for 60 player slots costs $10.20/month.
With their highest and most expensive plan can host up to a maximum of 200 players on your server at a time.
They have pre-configured storage which they closely monitor i.e. you can use their SSD storage space to store all your Rust and Rust-related mods, plugins, etc. you can also choose to add a dedicated IP address or CPU priority by paying extra.
I have created a table below to help you better understand their pricing schemes-
| | | |
| --- | --- | --- |
| No. of player slots | Price in USD | Dedicated RAM |
| 60 | $10.20 | 6GB |
| 80 | $13.60 | 7GB |
| 100 | $17.00 | 8GB |
| 120 | $20.40 | 9GB |
| 140 | $23.80 | 10GB |
| 160 | $27.20 | 11GB |
| 180 | $30.60 | 12GB |
| 200 | $34.00 | 13GB |
They have servers in three different parts of the world namely- the USA, the UK and Canada.
gameserverkings gives you the option to terminate your services at any point in time, but if you are looking for a refund it should be within 24 hours of your purchase.
They look after their customers 24X7 by offering them live chat as well as the old and trusty ticket support system.
8- GameServers
One of the most widespread gaming networks in the world in terms of server locations, gameservers market themself as a multiplayer solution, it sounds about right with a massive global server presence.
They focus on providing dual quad-core servers for a lag-free, blazing-fast multiplayer gaming experience, they provide users with 35+ tools that are not just gimmicks but actually very useful.
GameServers Features
Payment information encrypted with 2048-bit encryption
Control panel built from the ground up keeping gamers and enthusiasts engaged with their platform.
They also provide the option to add voice servers, so you can communicate with the players on your servers in high-quality audio, you get to choose if you want to go ahead with Teamspeak, Ventrilo, or Mumble and can switch between them freely.
GamerServers Pricing
Like most game server hosting providers, you get different plans based on the player slots limit which is applied to them.
Their entry-level 50 players public server in Los Angeles, California costs you about $17.45 (without dedicated voice servers).
I have added a table of their pricing information for your reference below-
| | |
| --- | --- |
| No. of player slots | Price in USD/month |
| 50 | $17.45 |
| 60 | $20.95 |
| 70 | $24.45 |
| 80 | $27.95 |
| 90 | $31.45 |
| 100 | $34.95 |
| 120 | $41.95 |
| 150 | $52.45 |
| 200 | $69.95 |
Your server is delivered to you as soon as you purchase the chosen pack, deployment time is instant and they even provide users with the option to change between games and one of many servers across 6 continents and 36 locations attached in the images below.
You can change your game as well as a voice server (if applicable) up to 4 times per month per server instance.
Not only this, you are given 5-day money-back guarantee so that you can lock in your purchase once you are fully satisfied with the initial service, you can cancel your subscription with them at any point in time.
gameservers offer their users a ticket-based support system 24/7, so whether you are gaming during the day or at night, you are always backed by prompt customer care service.
9- PingPerfect
A strong contender for top spot pingperfect took the game server hosting market by storm when they announced their free trial without the need for a credit card for 48 hours, they cover a huge list of genres.
Their most noteworthy offering is free web hosting with all game server hosting plans, which comes with 1 GB storage, 10 GB traffic per month and a control panel, here you can promote your website, communicate with your community, or advertise your server.
PingPerfect Features
48 hour trial period (without credit card information)
One of the biggest networks of servers, you can switch between
On purchasing any plan you get access to gameserver's control panel, which allows you to access and manage your pingperfect account right from your mobile device.
PingPerfect Pricing Packages
Like most competitions the billing cycle is kept very flexible i.e. monthly, quarterly, semi-annual and yearly, as soon as you select the player slots you need, you are presented with a comprehensive customization menu.
Here, you can add all sorts of customizations on your servers during the billing and checkout process, such as server location, additional memory, CPU priority, etc chosen according to your Rust game server needs.
Their entry-level pack costs about $10.50 per month and features 50 player slots, location of your choice (other than premium locations), standard memory and CPU priority and no extra addons, instant deployment of server after purchase.
They provide dedicated 24/7 support, live chat, email and ticket system are the channels of support that you enjoy over at pingperfect.
You can refund your entire amount if you cancel your subscription within 48 hours of purchase, alternatively, you can choose to terminate your account with pingperfect any time without hoping for any refund.
I hold pingperfect in high respect in Rust server hosting providers as they provide quality services at affordable prices, if you are looking for top class experience at a reasonable cost, pingperfect is your best option.
10- LOW.MS
As the name suggests they are proud of the fact that they offer high-performance servers which rarely experience lags, hence the name low.ms.
They provide Rust server hosting on the latest hardware the industry leaders have to offer like Intel's i9 processor and state-of-the-art SSD storage disks.
Low.ms sell pre-configured setups, where they provide 5GHz Intel i9, 64GB DDR4 RAM and a dedicated 1 GBPS connection.
Low.ms Features
Worldwide locations and switching between them
24/7 uptime
Mods/Plugins installer and updater
Low.ms Pricing
The cheapest pack starts from $13.24/month and ranges all the way up to $62.72 for a whopping 500 player slots, you can customize your server on their checkout page.
You can change the following-
1- Billing cycle
2- Player slots
3- Server location
4- dedicated CPU threads
5- SSD type
6- RAM allocation
7- Dedicated IP (if needed)
And after you have made your selections, you see an estimate on the right side of your screen.
Mine came out to be exactly $13.24 since I had not opted for any extra add-ons.
For an extra cost, low.ms offers customers the ability to use NVME SSD which is up to 6x faster than your standard SSD, you can get a dedicated IP and you can even increase your RAM allocation to a maximum of 30GB.
They even offer you the ability to switch servers or games without having to repurchase anything.
low.ms also backs you up with a 5-day money-back guarantee so you can test out their services to the fullest, if you cancel your subscription post 5 days after purchasing your plan, low.ms are not liable to refund your money.
Their customer support is available 24X7 through their ticket system, and for modern gamers, they have a discord channel that you can join and get your queries resolved by community experts.
System Requirements for Rust
You can install Rust on any platform such as PS4, Xbox One, Windows PC, Linux and macOS, after purchasing it from the corresponding partners such as Steam for Windows PC.
Goes without saying, you need a fast internet connection to render the massive online world of Rust onto your system quickly and smoothly.
If any of the servers or the player side are experiencing latency or high ping, then it is not fun to play any online game at all.
Rust does not require very high GPU performance, anything above or equal to Nvidia GTX 670 should be enough to provide the required graphical power.
A single-core processor that clocks 3.4 GHz to anywhere between 4 GHz is sufficient for smooth performance.
4 GB RAM is optimal for a casual gaming experience on "low" graphic settings, however, a better GPU and higher RAM will let you see the beautiful world Rust has to offer.
Remember to keep about 8-10 GB of storage space in your HDD for optimal performance of the game as well as to avoid the dreaded "storage full" notification when installing a plugin or an update.
What is uMod?
Previously known as Oxide.
Take your in-game modification beyond your wildest expectations, from adding extra space to your backpack to customizing your inventory to your desire.
Note- You must keep in mind that most (not all) hosting server providers offer support for uMod, check to see if yours does.
FAQs
Can I play Rust offline?
No, it is not possible to play Rust offline unless you host your own dedicated server, which is not feasible or recommended for PC as discussed above.
Can I make money hosting Rust on a purchased server?
No. But what you can do is accept donations to linked payment accounts if your community is generous enough.
Is Rust available on all platforms?
Rust is available on all major gaming platforms, namely-
1. Microsoft Windows
2. Play Station 4
3. Xbox One
4. Linux
5. macOS
6. Macintosh Operating System
How much storage do I need to install Rust?
You need 20GB of space strictly for Rust, but it is recommended that you always maintain 8-10 GB additional space on your HDD for optimal performance.
Can I run Rust on an intel i3?
No. Since you need at least above 3GHz to run Rust on minimum graphical settings.
If I turn off my computer, can others still join my server?
If you are playing on a dedicated server hosted on your own PC, then NO.
If you are playing on a rented server by any of the brands mentioned above, then YES, as your PC has nothing to do with the server, other than controlling it remotely.
Conclusion: Best Rust Dedicated Server Hosting
If you are a seasoned gamer, a casual one or simply a gaming enthusiast looking to explore the vast lands of Rust, you need a hosting service that understands your gaming needs and gives you the best mix of features and price suitable for you.
I had compiled a list of things above, to be kept in mind while purchasing a Rust server hosting plan, carefully consider them, starting from prices and acquiring the necessary information about refund and cancellation policies and everything in between.
Do your research and make your decision, do not rush into purchasing a hosting server, take your time and look at official websites for Rust server hosting plans, and then make a choice.
Also read: ARK server hosting for gamers, Apex Hosting Review, Best Valheim Server Hosting, Best Minecraft Server Hosting
Latest Post: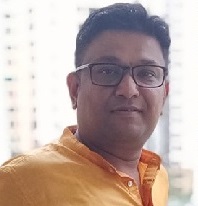 Seasoned Professional with 15 years of experience in Sales and Marketing. Entrepreneur, Consultant and Blogger helping people earn through jobs and blogging. Experienced Hosting Reviewer who likes to collect detailed info about existing players and share it with my audience. Previously worked with leading Banks and Telecom Companies.
I completed my Masters in Management with specialization in Finance and Marketing.
Visit our Hosting Review and Blogging Guide for more interesting articles.