If you want a Free YouTube Name Generator that generates the best channel names for YouTube, You will find it here. Best Ideas for your personal or business YouTube channel that will surely get quick attention from visitors.
We used this tool to create our own multiple channels and Unique Business and Blog Name Ideas.
This tool generates names in 10 languages including English and Hindi.
Our YouTube channel name generator tool helps you create innovative names for your business channel as well as individual.
Note – Our Blog name Generator tool supports 10 languages (Also – TLD and SLD for unlimited Ideas).
Best Free Tool To Generate 1000+ YouTube Channel Names
This is one of the best and free tools to generate unique or random names for your upcoming YouTube channel.
To use "Automatic Suggestion", simply type the Niche or any word in your mind.
If you want to explore the SPIN section, type at least two words.
Use prefix or suffix if you have one word in mind and want to explore combinations.
Special attraction: Our unique tool searches the internet for available domain names also so that you can create your website with the same name as your YouTube channel.
Automatic Suggestions
Results
Our tool can generate thousands of cool YouTube names for all kinds of niches, for example, sports channels, gaming channels, recipe channels, tech, and education-related channels. This tool generates premium names for free.
YouTube Channel With Blog Name [Availability Check]
How about creating a blog to popularize your YouTube videos?
There are various popular channels that are converting video forms to text forms to engage all reader types.
TO BUY IT, SIMPLY ENTER BELOW AND CLICK ON SEARCH TO GO TO PAYMENT PAGE.
NOW BUY a domain starting at $0.88
How to Name a YouTube Channel in 2023?
There is no science behind selecting a creative name for your new channel on YouTube. Basis our experience and expert suggestions, here are the few tips that will help you generate better channel name ideas for the YouTube channel.
Few Tips -
The name should be related to your channel's topic [Niche]
Choose a YouTube channel name that is innovative, catchy, and easy to remember.
It is good to choose a name in the language that your audience speaks the most.
There are a few key factors to consider when choosing a channel name for YouTube:
Relevance: Your channel name should be relevant to the content you plan to create and share on your channel. This will help viewers understand what they can expect from your channel and make it easier for them to find your content.
Memorable: A memorable channel name is more likely to stick in people's minds, which can help them remember your channel and find it again in the future.
Unique: A unique channel name can help your channel stand out and differentiate it from others in the same niche or topic area.
Brandable: A brandable channel name is one that is memorable, unique, and easy to pronounce and spell. This can help build a strong brand identity for your channel.
Short and sweet: A shorter channel name is generally easier to remember and more convenient for viewers to type into search bars.
It can be helpful to brainstorm a list of potential channel names and then narrow down your options based on these criteria. You may also want to consider using a tool like Google's Keyword Planner to see which channel names have the most search volume and are likely to be more discoverable by viewers.
Cute and Catchy Names for - Websites, Business, Brands, Blogs like Travel, Lifestyle, Online Shop or Boutiques, Jewelry or any blogging site.
Now, we will share a few tips to promote your new Youtube channel.
There are a number of strategies you can use to promote your new YouTube channel and get it in front of a larger audience:
Optimize your channel and video titles and descriptions: Use relevant and descriptive titles and descriptions for your channel and videos to make it easier for viewers to find your content through search.
Use tags: Use tags that are relevant to your content to help YouTube's algorithm understand the topics and themes of your videos.
Collaborate with other creators: Collaborating with other creators in your niche or topic area can help expose your channel to a new audience.
Use social media: Share links to your channel and videos on social media platforms like Facebook, Twitter, and Instagram to drive traffic to your channel.
Promote your channel through email marketing: If you have an email list, consider sending out an email introducing your channel and inviting subscribers to check it out.
Run ads: Consider running ads on YouTube or other social media platforms to promote your channel to a wider audience.
Engage with your audience: Respond to comments and engage with viewers on your channel and social media to build a community around your content.
By implementing a combination of these strategies, you can effectively promote your new YouTube channel and attract a larger audience.
Best YouTube Channel Name Ideas
Are you struggling to come up with catchy YouTube channel name ideas? Don't worry.
Here are some of the good name ideas for your new YouTube channel. You can also put these ideas or words in the tool above and generate more permutations and combinations.
Name Ideas for Gaming Channel
Let's have a look at some examples of creative gaming channel names for YouTube gamers:
| | | | |
| --- | --- | --- | --- |
| FreeFireChamps | PubggbuP | ItsMineCraftt | WinningIsHabit |
| SportsBet | Flycricket | Motionsports | Madforgames |
| Gamehub | Footbawlle | Trickysports | Gamify |
| Sportsrush | Footballpodcast | Sportsinsider | Gamesbottomsup |
| Kidsplaygame | Ballonfoot | Cracksportscode | Luckbysports |
| Bubblecricket | Footballzeus | NinjaCrusher | LiveSportsHunk |
| BatPadMad | SportsGeeky | LootBoyAddicted | SportsVlogger |
Name Ideas for Recipe Channel
Planning to start a recipe channel? Here are some of the cute and funky names for upcoming YouTube channels. All new YouTubers will love these ideas.
| | | | |
| --- | --- | --- | --- |
| Jhatpat Recipe | HealthWithTaste | BreakFastEatSlow | AsianChocolates |
| Crushrecipe | CutShutRecipe | DrinktoDine | HotHotShots |
| Recipeasy | EatingMarvels | Lazy's Recipes | DraculaLovesToEat |
| Kingofrecipe | Shotgunsalads | Cook Show Go | TasteBudTwisters |
| Queen's recipe | MemorableRecipes | London-eats-this | Eatwithlove |
Related:
FAQs about YouTube Channel Name Generator Tool
What should I name my YouTube channel?
As per our experience, we recommend you select a YouTube name that is easy to remember and conveys the niche also. Try using something unconventional, unique and catchy when choosing a YouTube channel name.
Which is the best YouTube channel name generator?
Final Words
The name of your YouTube channel can be an important factor in the growth of your channel. A well-chosen channel name can help you stand out, attract viewers, and establish a strong brand identity. Here are a few ways in which the name of your YouTube channel can impact its growth:
Discoverability: A relevant and descriptive channel name can make it easier for viewers to find your content through search.
Memorable: A memorable channel name is more likely to stick in people's minds and make it easier for them to find your channel in the future.
Brand identity: A brandable channel name can help you establish a strong identity for your channel and make it more memorable to viewers.
Professionalism: A professional-sounding channel name can convey credibility and help you build trust with your audience.
Engagement: A unique and memorable channel name can help you stand out and differentiate your channel from others, which can encourage viewers to subscribe and engage with your content.
Overall, the name of your YouTube channel can be an important factor in the growth of your channel, as it can help you attract viewers, establish a strong brand identity, and encourage engagement and loyalty.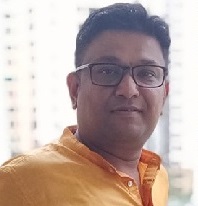 Seasoned Professional with 15 years of experience in Sales and Marketing. Entrepreneur, Consultant and Blogger helping people earn through jobs and blogging. Experienced Hosting Reviewer who likes to collect detailed info about existing players and share it with my audience. Previously worked with leading Banks and Telecom Companies.
I completed my Masters in Management with specialization in Finance and Marketing.
Visit our Hosting Review and Blogging Guide for more interesting articles.