Are you curious to know about the Top 10 OTT Apps or Platforms that are best for all kinds of audiences? If yes, this detailed research-based article will guide you not only about the best OTT platforms, but also about the entire concept and features, pricing, and other important information.
If you don't know much about the OTT, you must read our article on OTT platform's meaning.
In a nutshell, OTT stands for "over-the-top," and it refers to a form of video delivery that can be used instead of conventional satellite or cable television.
The majority of media will be distributed and consumed over the internet in the future. Every day, OTT technology distributes more and more media. In reality, some industry leaders argue that the distinction between OTT and broadcast TV should be abolished entirely. The OTT media service industry is expanding at a breakneck pace.
We've seen a huge change in how people consume entertainment in just a decade. It all comes down to OTT video and online content delivery.
It is a smart idea to invest in a knowledgeable OTT platform in order to keep up with new developments in the OTT video industry.
OTT platforms, also known as video streaming platforms or online video platforms (OVPs), make it easy to host, monitor, and broadcast live video.
Now let us take a quick look at our recommended Top 10 OTT Platforms for Over the Top Entertainment.
Best OTT Platforms Or APPS Ever
So, these are the 10 best OTT platforms or apps gaining huge popularity and are worth trying:
1. Amazon Prime [For Subscribers]
Amazon Prime is a famous OTT platform not only in the US, UK but in India as well. The Amazon Prime video subscription is included in the Amazon e-commerce platform's Prime membership, which also includes a free Amazon Prime Music subscription, unlimited free and quick shipping, exclusive sales and discounts, and e-book access.
Amazon Prime Videos is known for original web series like Patriot, The Marvelous Mrs. Maisel, The Man In, Mirzapur, Made in Heaven, High Castle, Tom Clancy's Jack Ryan, and others which were really liked by the audions.
Benefits of Amazon Prime:
Amazon Prime features critically acclaimed foreign TV shows and films, regional programming, Bollywood, children's programming, and classic television shows. Prime Video is currently available in six other languages in addition to English.
Pricing of Amazon Prime OTT Platform:
The cost of Amazon Prime Membership is:
$12.99 a month (plus taxes)
$119 per annum (plus taxes)
The cost of a Prime Video subscription is $8.99 per month (plus taxes)
Amazon's Viewership or subscriber base:
It now has over 150 million members from 19 different countries. Beyond free shipping, Amazon Prime membership has grown a lot more.
2. Netflix [For Subscribers]
Netflix does not need an introduction as it itself has got a great fan following. Sacred Games, The Queen's Gambit, Stranger Things, and other original shows and movies from the American over-the-top video network have all been highly viewed and streamed.
Netflix subscription plans include Mobile, Basic, Standard, and Premium, with prices starting at $8.99 per month.
All over the world, the Netflix plans vary in terms of resolution and the number of simultaneous viewers, but the content catalog remains the same. Netflix works on cell phones, streaming devices, smart TVs, laptops, and PCs, much like Disney+ Hotstar.
Benefits of Netflix:
Netflix has the advantage of being entirely ad-free. FHD and Ultra HD content is supported by the subscription. You can also simultaneously view and download TV shows and movies on up to four computers. For a more personalized experience, Netflix allows you to build separate profiles for each account. Regardless of the package/plan you choose, you can have up to five profiles on a single Netflix account.
Pricing of Netflix OTT App:
Netflix is raising its rates in most of the countries, raising the regular rate to
$13.99 per month
The premium tier to $17.99 per month.
Netflix's Viewership or subscriber base:
As of the fourth quarter of 2020, Netflix had 203.67 million paying subscribers worldwide. The United States has the most Netflix subscribers, accounting for over 73 million of the company's overall global user base.
3. Disney Plus Hotstar [For Subscribers]
Due to its extensive library, Disney Plus Hotstar subscription plans are extremely common all over the world. Original content and legacy Disney titles such as Marvel and Pixar, as well as hundreds of other movies and shows from renowned production houses such as HBO, Fox, and Showtime, are available on the Walt Disney-owned video streaming service.
In addition, the website has exclusive digital rights to a range of sports, including the Indian Premier League, the Premier League, and Formula One.
The service offers a large selection of TV shows and films in both English and regional languages. These include many of Disney's fantastic animated and live-action films, such as The Mandalorian and WandaVision, as well as some of the best HBO shows and Hotstar's own specials.
Benefits of Disney Plus Hotstar
The Disney Plus Hotstar VIP subscription provides exclusive Hotstar Specials, live coverage of all sports, the latest episodes from Star TV shows, seven multiplex blockbusters, and Disney Plus shows, movies, and Kids' content dubbed in several languages, among other things.
Pricing of Disney Plus Hotstar OTT App:
India: Monthly subscriptions are $4.00 and annual subscriptions are $20.06.
United Kingdom: Monthly subscriptions are $11.99 and annual subscriptions are $77.36.
United States: Monthly subscriptions are $9.99 and annual subscriptions are $74.99.
Disney Hotstar's Viewership or subscriber base:
According to Disney, Disney+ Hotstar has around 25 million paid users out of a total of 94.9 million users worldwide. However, the number includes Indonesia, where the service has approximately 2.5 million subscribers.
4. IBM Cloud Video [For OTT Apps]
Another competitor worth noting in our OTT platforms comparison is IBM Cloud Video. This platform is a part of IBM, which is a major technological pioneer. Both live and on-demand videos can be hosted on IBM Cloud Video.
One of IBM Cloud Video's previous flaws was that it didn't have any monetization options.
They have, however, added these resources, making it a viable option for broadcasters looking to monetize their content.
Benefits of IBM Cloud Video OTT Platform
They provide user engagement that can be boosted with the use of powerful video analytics tools (including polling), automated archiving, content delivery that is successful, and image monetization tools as well.
Pricing of IBM Cloud:
IBM's monthly pricing plans range from $99 to $999 and include the following packages:
Silver Tier: $99 per month
Gold Tier: $499 per month
Platinum: $999 per month
IBM Cloud' Viewership or subscriber base:
The information about the subscriber base of IBM Cloud Video has not been calculated or disclosed by the company.
5. Uscreen [For OTT Apps Hosting]
Uscreen is the most common over-the-top (OTT) platform for launching and managing video streaming apps for both TV and smartphones. It's one of the fastest OTT networks, with an estimated launch time of 30-60 days. Uscreen handles everything from publishing the OTT applications to automating updates.
It's also a great choice because of the monetization of Video on Demand (VoD) and global live streaming services. Fixed price, subscription, rentals/PPV, packs, freemium, and free trials are among the pricing models available on the turnkey video monetization platform.
Benefits of Uscreen:
Uscreen is definitely a great option as it provides the following advantages:
Creators keep 100% of their revenue thanks to in-app notifications and purchases, as well as built-in analytics.
Customizable Templates
Support for Airplay and Chromecast
Hosting is provided at no additional cost.
Pricing of Uscreen:
Uscreen has three different pricing options:
Basic plan: $99 a month, billed once a year.
Pro Plan: $249 a month, billed once a year.
Custom: Call for a quote if you want something exclusive.
Uscreen's Viewership or subscriber base:
Uscreen has got itself 1.1 Million subscribers so far. And we have discovered Uscreen subscribers to be in 188 countries i.e. roughly 95% of the world's 197 official nations.
6. Dacast [Platform For OTT Apps]
Dacast is one of the most popular business-oriented live streaming platforms in the world, with a strong presence in China. Publishers can distribute and stream video to a variety of devices, including mobile devices, using the platform, which also includes video hosting, content distribution, and monetization.
Dacast is an excellent option for businesses looking for a dependable and versatile live streaming solution.
Benefits of Dacast:
Content Delivery & Video Hosting
Multi-Bitrate and Adaptive Bitrate Streaming
White Label Players
Analytical video
Monetization Models come in a variety
Platform API in its fullest
Pricing of Dacast:
Starter Plan: $39 per month
Event Plan: $63 per month
Scale Plan: $188 per month
Dacast's Viewership or subscriber base:
Dacast has a got satisfied subscribers from all across the globe as it provides the best support ever and is user-friendly too.
7. Kaltura [Open Source Platform for OTT Apps]
Kaltura is an open-source video-on-demand and live-streaming platform that caters to users all over the world. The platform makes it easy for users to host live meetings, webinars, podcasts, and other events.
Kaltura also allows for a wide range of third-party integrations, making it ideal for advertisers and salespeople. Kaltura is the perfect OTT solution for you if your needs match these examples and you value high customizability choices.
Benefits of Kaltura
Open-Source
Provides a variety of Third-Party Integrations
99.9% Uptime
Adaptive Bitrate Streaming and Multi-Bitrate Streaming
Integrations Include a Wide Range of Monetization Options
Full Platform API Access
Pricing of Kaltura
Kaltura offers everyone a Free Trial and an Enterprise Plan option but does not publicly disclose its prices. So you have to contact Kaltura's members if you want to hear more about what the platform is offering or sign up for its free trial.
Viewership or subscriber base
No one can deny that Kaltura is liked by most of its subscribers. Kaltura's customers' lifetime value surpassed their acquisition costs 5, 7, and 11 times
8. XUMO [Platform for OTT Subscription In The USA]
Xumo is a free advertising video on demand (AVOD) service that mainly provides a variety of programming content through digital linear channels, to imitate traditional broadcasting experiences and to help the proceeds from video ads inserted into the service streams in specified conventional commercial television-style breaks.
Xumo is also known as an AVOD service.
Benefits of XUMO
Displayed content in 720p
Provides Reliable streaming
Mobile App is great
Pricing of XUMO
In addition, there are no extra fees for XUMO X1 access, apart from the price of Xfinity TV and Xfinity Internet. Video ads played regularly when you play each channel/network are sponsored.
XUMO Viewership or subscriber base
Xumo has risen to 24 million active monthly users, with growth since January 2.5 fold. During this time, total streamed hours also doubled.
9. JW Player [OTT Video Hosting Platform]
Most known for their famous video player – JW Player. The code was used in the first YouTube video player code for this video player. However, a live-streaming service was also launched recently.
JW Player offers an entire range of powerful tools, including a high-performance HTML5 video player supporting the latest technology, such as the protocol MPEG-DASH, multi-bitrate streaming, Facebook Live, DRM simulation, and more.
Benefits of JW Player
Delivery of global content
Access to video API through all plans
Monetization based on advertising
Adaptive and multi-bitrate streaming
Any technical assistance is available
Pricing of JW Player
It provides a 30-day free trial membership including complete API and SDK connectivity.
Starter plan: $10 per month.
Enterprise plans: It provides high-volume storage and streaming with personalized pricing.
JW Player's Viewership or subscriber base:
JW Player customers are quite satisfied with all that is provided by it and this lets the OTT Platform grab a whole lot of subscribers.
10. Wowza [OTT Platforms for Video Streaming Apps]
Wowza is an OTT-Streaming and Broadcasting Engine for video on-demand and live streaming. More specifically, when you wish to create your own infrastructure or customize your own server, Wowza could be just what you need for live streaming. It provides a range of standalone hardware and software solutions.
Benefits of Wowza
Video usage real-time analysis
Adaptive viewing – streaming to different targets
DVR Live Stream
Transcoding of video
Text-to-word
Pricing of Wowza
Basic Plan: $145 per month
Business Plan: $295 per month
Enterprise Plan: Provides premium support, custom, and high-quality video streaming.
Wowza's Viewership or subscriber base
Wowza customers account for about 40% of CDNs worldwide. So thereby you must be sure Wowza has great customer support.
Features To Consider In An OTT Platform:
The distribution of content is crucial to bear in mind as it relates to the quality of content that can be delivered to the public.
The Video API provides the video platform functionality with programmatic access. Broadcasters use several different types of video APIs.
Another important characteristic of video broadcasters is monetization. In three ways, content is monetized: advertisements (AVOD), pay-per-view (TVOD), and subscriptions (SVOD).
Finally, pricing can come into play for live streaming. Not only your available capital but also your intended return on investment shall decide your budget.
FAQs: Your Questions Are Answered
What is OTT in streaming?
OTT in streaming refers to over-the-top video delivery, where the internet is used. The content can be seen anytime over the high-speed internet, and without any use of traditional cable tv subscriptions.
Are YouTube and Netflix an OTT Platforms?
Netflix is a popular OTT platform. YouTube however was more of a content library created by its users. Now, with YouTube Premium products, they are also delivering videos through OTT.
YouTube is a separate business model that is a kind of hybrid OTT.
How many OTT platforms are there?
As per our study, there are about 50 popular OTT Apps and Platforms. Post-Covid, we have seen even the regional-level OTT apps coming up globally and hence the number is expected to touch 100 soon.
Conclusion: Best OTT Platforms And Apps For 2023
We have listed above the best Apps and Platforms dealing with OTT today. Some of these are OTT apps made for subscribers while others are OTT platforms made for apps.
This sector is booming and expected to grow multifold in coming years. 60% of adults in the US now have a regular habit of watching subscription base OTT video services. Given the scale, the speed at which it grows, and the importance for people, now is a great time to get started. In fact, it is an excellent business idea.
One of the first steps is to choose an OTT video site for hosting, managing, and paying for your streaming service.
Latest Post: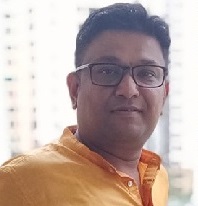 Seasoned Professional with 15 years of experience in Sales and Marketing. Entrepreneur, Consultant and Blogger helping people earn through jobs and blogging. Experienced Hosting Reviewer who likes to collect detailed info about existing players and share it with my audience. Previously worked with leading Banks and Telecom Companies.
I completed my Masters in Management with specialization in Finance and Marketing.
Visit our Hosting Review and Blogging Guide for more interesting articles.
What others are reading: Best hosting companies, Hosting comparison chart, Benefits of blogging for business and Business cloud hosting.