Are you looking for an affordable CDN that can boost website speed and take care of web vitals? If yes, this RocketCDN review is for you that also discuss the pricing of RocketCDN.
WP-Rocket was initially providing the CDN facility along with its cache plugin.
But recently in 2022, they have decided to float RocketCDN as a standalone brand that can be purchased without WP-Rocket too.
How RocketCDN Works?
RocketCDN is powered by the renowned brand WP-Rocket. You can use it with and without WP-Rocket today (you don't need to be a WP rocket customer to use RocketCDN).
If you use this content delivery network, you can witness a drastic improvement in website loading speed, from minutes to milliseconds.
What exactly does RocketCDN do?
1. Instead of customized CNAMES, this CDN creates a site-specific rocketcdn.me CNAME
2. Everything is automatic, all the settings are configured automatically for files that are served from CDN POP locations.
Apply GZIP compression
Apply CORS headers for webfont compatibility
Set a cache-control browser cache header
Set canonical headers
Serve assets over HTTP/2 All images
JS and CSS files will automatically be served from your RocketCDN CNAME
It is not possible to use more than one CNAME with RocketCDN.
How To Configure RocketCDN On WordPress?
Are you a beginner and worried about technicalities that may arise during the CDN configuration?
Don't worry, RocketCDN has developed a plugin that helps you configure RocketCDN on your WordPress blog.
All you need to do is to purchase a plan, get an API key, install the plugin and enter the key there.
It will then start serving your static files from CDN, thereby speeding up the website speed.
If you are using WordPress, you already know plugin installation and configuration. Once you choose to install the RocketCDN plugin, it automatically walks you through the process.
Current Edge Locations By RocketCDN
RocketCDN currently uses Stackpath's infrastructure. Stackpath is a globally renowned CDN service and you can really trust them.
You will get access to 50+ edge locations where your website files will be replicated.
Here is the list of PoPs:
Europe: Amsterdam, Brussels, Frankfurt, London, Madrid, Milan, Paris, Stockholm, Warsaw.
North America: Ashburn, Atlanta, Chicago, Dallas, Denver, Los Angeles, Miami, New York, Phoenix, San Fransisco, San Jose, Seattle, Sterling, Toronto.
South America: Bogota, Buenos, Aires, Lima, Rio de Janeiro, Santiago, Sao Paulo,
Asia: Hong Kong, Seoul, Singapore, Tokyo.
Oceania: Melbourne, Sydney.
Let us explain to you the importance of this. Let's suppose you have your hosting server in the USA. If someone visits your website in Asia, the files will be retrieved from the USA server and obviously will take time to load.
If you have opted for RocketCDN, they will replicate the website files to all the PoP locations mentioned above. In this case, your visitor from Asia will be served from any of the nearest Asian locations mentioned above, maybe Hong Kong, Seoul, Singapore or Tokyo.
This process will boost the page load speed and will help you control the page experience report and core web vitals.
Pricing RocketCDN
Is RocketCDN costly? Well, in our review, we found it affordable and sustainable. If you are really serious about the user experience, you won't get such features at this price point.
RocketCDN, if you will compare it with the industry leader – Cloudflare, you just have to pay 50% less. Cloudflare plans start at $20 and Rocket CDN costs just $8.99. So, as per my experience, I found it money saving, without forgoing any important feature.
So, they will offer you two options, try monthly or grab the annual deal. Obviously, the annual subscription costs lesser as you get 2 months free.
Monthly pricing is $8.99 and the best part is unlimited bandwidth. However, this pricing is for one domain only.
An annual subscription after a discount costs $89.99. All features etc are the same.
Benefits of RocketCDN
Rocket CDN helps you improve the speed 10x by allowing the user to upload their content to a server and have it delivered to the end-user from an edge location.
If your website experiences global traffic and you are serious about core web vitals and overall experience, you must try RocketCDN.
Here are the Pros of RocketCDN:
1. Beneficial for sites that are experiencing high traffic because it reduces the load on the origin server (hosting provider) by caching content closer to end-users.
2. It also reduces latency and improves site performance by distributing content across servers in different locations.
3. Unlimited bandwidth
4. Auto HTTPS, including SSL
5. Access to all global PoPs.
We find it user-friendly CDN that doesn't require any technical knowledge to configure. All the settings are applied automatically. RocketCDN is cost-effective and comes with unlimited bandwidth which means no overage cost.
Drawbacks of RocketCDN
CDN in general doesn't have any other drawback except for the cost. RocketCDN costs you $8.99 per website which is pretty cheap but still, if you are a beginner, you may think twice to invest in extra cost.
Apart from cost, all performance issues, and compatibility issues are taken care of automatically. Still, the customer support team can help you with all your queries.
Some of these drawbacks include additional costs, limited bandwidth, and performance issues with some browsers.
Is It Possible To Use RocketCDN On Multiple Sites?
Yes, RocketCDN can be used on multiple sites but for each site, you need a separate subscription.
A company is providing unlimited bandwidth, it is practically not possible to cover all your sites under one plan.
Each RocketCDN plan is valid for one site only.
What Is A CDN And How It Is Different From Web Hosting?
In this review of RocketCDN, we discussed a lot about its features, pricing, benefits, and disadvantages. Still, we have many visitors who are beginners and not aware of the concept of "content delivery network".
You must be clear with the following facts:
CDN and web hosting servers are two different concepts.
A CDN is not a replacement of web hosting.
CDN only reduces the physical distance between visitor and website files.
CDN picks the existing content from your web hosting server and replicates each of the files to hundreds of servers globally. When a user opens your website, the files are served from the nearest CDN server (CDN Cache) and not from your web hosting.
Whenever you make any changes to your website, it is updated in your Webhosting server. All updates are again replicated to CDN servers automatically.
As a definition, "A CDN is a network of servers that deliver content on behalf of websites and applications. It is a service that reduces the load time for webpages, videos, or other content by distributing the content to a global network of servers".
CDNs are not only used for delivering static assets like images, HTML, CSS and JavaScript. They can also be used to deliver live streaming video, VoIP (Voice over IP) audio/video chat services like Skype or FaceTime. The reason this works well is that CDNs are designed to serve large amounts of data efficiently.
Final Words: Is Rocket CDN Worth Your Money?
Do we recommend RocketCDN? Yes! In our RocketCDN Review 2022, we found It worth your money.
For less than $10, you get trust from WP-Rocket Team and a perfect CDN that gets you unlimited bandwidth and super fast speed. Why we liked Rocket CDN the most is because of its beginner-friendly configuration.
Latest Post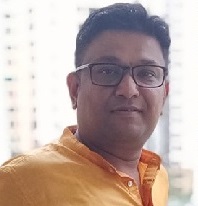 Seasoned Professional with 15 years of experience in Sales and Marketing. Entrepreneur, Consultant and Blogger helping people earn through jobs and blogging. Experienced Hosting Reviewer who likes to collect detailed info about existing players and share it with my audience. Previously worked with leading Banks and Telecom Companies.
I completed my Masters in Management with specialization in Finance and Marketing.
Visit our Hosting Review and Blogging Guide for more interesting articles.