Are you looking for the best and free grammar checker apps and software to publish your content on the web which is free from any kind of error? If yes, then you are at the right place, as through this article we are reviewing the best tools for checking grammar.
The use of grammar checker tools arises from the point of view of both for ranking in the search engine by writing grammatically correct content and by providing error-free content to your valuable readers and thus maintaining the quality of your blog or any other digital platform.
Let's start with the best free and paid grammar checker tools.
7 Best Grammar Checker Tools & Apps – Free And Paid
We have listed out the top 7 grammar checker software that is free and will be really helpful for eliminating grammatical mistakes in your writing.
We use them for our content writing and basis the experience, we recommend them to our visitors.
The following tools are available in both free and paid versions.
One cannot write error-free content in large amounts even if the person is a very experienced writer, that is why these grammar checker tools are required to remove the mistakes that can become the drawback of your content quality.
1. Grammarly: Best Grammar Checker App in 2023
Grammarly is the first preference of professionals when the need for grammar checker software comes. It is available for free also. Its premium plans are also available for its advanced use.
You should also read: Grammarly Plagiarism Checker: How To Use? Is It Reliable?
Grammarly also provides you a free Grammarly Chrome Extension You can learn in detail how can you download, add and use that with us.
Features Of Grammarly
Grammar checker is free, for others benefits paid plans are also available.
Available as free chrome extension which is very helpful.
Beside basic grammar check, it also has a powerful plagiarism checker, tone detector and other functions.
Compatible with IOS and android.
Easy to understand layout.
Pricing Of Grammarly
Grammarly offers the following three plans.
Free Plan – Costs $0.
Premium – Costs $12 per month (20% off available in premium plan)
Business – Costs $12.50 each user per month.
Grammarly Premium plan provides you with lots of advanced features and benefits You can take the subscription with our Grammarly coupon codes and get an extra 20% off with all modes of plans.
Download Grammarly and get started.
---
2. ProWritingAid For Free Online Grammar Correction
ProWritingAid is a great grammar checker app but it is not limited to that aspect only, it is used to check the style of the writing, can be used to determine and change the tone, reduce the use of excess use of passive voice in the sentences.
Features Of ProWritingAid
20 plus in-depth writing reports are available.
Shows the explanation of each mistake in detail.
Selection of better word is given as option to the word written by you.
Free grammar checker can be used through Windows and Mac OS.
It can be integrated with Chrome, MS Word, Gmail, Google Docs, etc.
Pricing Of ProWritingAid
Like Grammarly, it also gives the three plans to its users.
Free Plan – Costs $0 per month.
ProWritingAid Premium – Costs $20 per month or $79 per year.
ProWritingAid Premium Plus – Costs $24 per month or $89 per year.
Note: Paid plans are also available in annual and lifetime payment methods with extra discounts.
---
3. Ginger: Ai Powered Free Grammar Checker
Ginger is one of the best AI-powered writing assistants used by over 8 million users globally. It corrects all the mistakes just in a single click. In addition to that, it improves the style and rephrases to better-sounding texts.
The only drawback of the free plan is that it does not support translations to any languages while the premium plan supports translation to 40 plus languages.
Features Of Ginger
Available as free chrome extension.
Correct multiple mistakes at once.
Beside checking for grammar, it also rephrases sentences, translations, checks punctuation and spellings like any other alternatives.
Available for all the websites and can be downloaded as desktop and mobile app.
Pricing Of Ginger
Ginger offers the following two plans only.
Free Plan – Costs $0 per month. No translation and few limited features.
Premium Plan – Costs $19.99/month (monthly billing, discounted price is $13.99/month), $12.48/month (annual billing, discounted price is $7.49/month), and $15.98/month (Quarterly billing, discounted price is $11.19/month).
---
4. WhiteSmoke: Best APP to Check Grammar (Paid)
WhiteSmoke is one of the renowned choices of writers not just because of its grammar checking ability but also because of the additional features that it provides, like, can be used for academic writing by trusting it blindly. Its accuracy is at the next level.
The drawback that we found is that it has no free plan for its customers.
Features Of WhiteSmoke
Supports more than 65 languages which is more than its any alternatives.
Integrated with almost all writing platforms.
Plagiarism checker is also there which is helpful while writing the content.
One-click instant proof reading.
Punctuation checker, spell checker, style checker and other tools.
Also, read this: Best Content Writing Tools and Software for Writers.
Pricing Of WhiteSmoke
WhiteSmoke has three paid plans that can be paid annually or for 3 years at once.
Web – $5 per month on yearly billing and $3.47 per month on 3 years billing.
Premium – $6.66 per month on yearly billing and $5.55 per month on 3 years billing.
Business – $11.50 per month on yearly billing and $8.82$ per month on 3 years billing.
Note: These prices include discounts and hence can vary with the passage of time.
---
5. Linguix: Reliable Grammar Correction App
If you know about Grammarly then you would have searched its alternative, Linguix claims to be the best alternative to Grammarly. It has many additional features like various templates are available to write different contents. It has both free and paid plans.
Linguix is also known for its security, as the content you write on it goes in encrypted form. So, if you are looking for a grammar checker app that is highly secure, you should go for Linguix.
Features Of Linguix
Basic grammar checker, punctuation checks and spelling suggestions for free and advanced suggestions on premium plans.
Content shortcuts is the new feature in Linguix.
It has a private mode feature also where your writing will be checked and then permanently deleted.
Style guides, word definitions and analytics dashboard are available.
Pricing Of Linguix
Like all tools, it also has three plans. Here monthly payment option is also available but you get a 50% discount on annual plans.
Free Plan – Costs $0 per month. Includes basic corrections.
Premium – Costs $18 per month (monthly billing) and $8 per month (annual billing).
Team – Cost depends on the requirements of client. Some additional features like priority support and account roles and permissions comes with this plan.
Passionate about blogging and content writing then you must surely visit Best Ai writer tools & content Generator software and know many new things about content writing tools.
---
6. Reverso: Grammar and Translation Software
If you are looking for a grammar checker cum translation tool then you should consider Reverso. Reverso has some next-level grammar checking abilities be it an article, conjugation, syntax, or spelling checks.
The drawback that we found in Reverso is more than grammar check it is concerned with the translation of text from one language to other. It also has free and paid plans.
Features Of Reverso
Before starting its feature, let us give you a clear idea, Reverso lacks behind its alternatives in many ways like it has no inbuilt plagiarism checker.
Grammar check include conjugation, tenses, complex sentences, modal, prepositions and many more.
Translation to 14 different languages is supported.
Free version is available for windows.
It can be used in mobile also through its app.
Pricing Of Reverso
Reverso offers to pay either monthly or annually for its premium.
Monthly – $10.99 per month.
Annually – $5.99 per month (50% discount).
Download Reverso For Windows (Free)
---
7. LanguageTool: Multi Lingual Free Grammar Correction Software
LanguageTool is the grammar checker tool that is not limited to checking the grammar of the English language only as it supports 20 plus languages. So, it can be used by the writers of various nations in their native language.
The drawback with LanguageTool is that it has no plagiarism checker and translator.
Features Of LanguageTool
Supports the free add-ons for all browsers like Chrome, Edge, Firefox, Safari and Opera.
Available in the form of MS Office plugins and can be used as apps in any device.
Appearance can be changed between dark and light.
Can check the grammar of up to 100,000 characters per text field.
Smart suggestions to make text more professional and easier to read.
Pricing Of LanguageTool
LanguageTool offers three plans for its users.
For beginners – Free forever.
For individual users – $19.90 per month (monthly payment interval) or $4.99 per month (when paid annually).

It has some additional add-ons included in this plan.
For teams – $8.99 per month. It has all the features of premium plan and also gives the user roles feature.
If you are interested in writing then you can try the Jasper AI writing tool. That will surely make your content creation easy.
---
FAQs: Best Grammar Checker Software
1. What is grammar checker software?
Grammar checking software and apps are AI-powered and NLP-based writing assistants that detect and correct the grammatical and writing mistakes in your content.
2. Which is the cheapest software for checking grammar?
Out of all listed here, almost every tool offers free plans. But if you want to go for paid plans then WhiteSmoke is the cheapest.
3. Which is the best grammar checker app?
Grammarly is the best grammar-checking software, but it is slightly expensive when compared to its alternatives.
4. Should I pay for grammar checker software?
It depends on your requirements. If you are a regular writer and want to improve your writing, making it error-free then you should invest there. But if you are an occasional writer then you don't need any paid plans as free plans of many grammar checkers are enough.
---
Conclusion: Best Grammar Checker Free In 2023
Before selecting and paying for any grammar checker tool, you should have a list of points of requirements.
As different tools have different features, for example, Grammarly has a plagiarism detector but doesn't have a translator, on the other hand, LanguageTool has a very good translator but lacks a plagiarism detector. So, deciding what you need is a must, before paying.
If you are confused in selecting the best tool for checking grammar then you can comment below, we will surely help you.
Also read: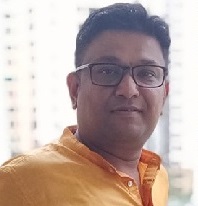 Seasoned Professional with 15 years of experience in Sales and Marketing. Entrepreneur, Consultant and Blogger helping people earn through jobs and blogging. Experienced Hosting Reviewer who likes to collect detailed info about existing players and share it with my audience. Previously worked with leading Banks and Telecom Companies.
I completed my Masters in Management with specialization in Finance and Marketing.
Visit our Hosting Review and Blogging Guide for more interesting articles.