We have the most detailed and well-researched guide here on Grammarly Plagiarism checker. In this guide, for beginners, we have explained how to use this plagiarism checker by Grammarly. See if it is really reliable or not.
Grammarly is an online plagiarism checker designed to help students avoid plagiarism and improve their grades. It is also widely used by content writing agencies.
It is one of the most popular and well-known plagiarism checkers in the world. The best part about this software program is that it can check for plagiarism and even identify grammar mistakes.
Exclusive!
Get Grammarly Plagiarism Checker Now!
It's Just $9.6 now! offer to expire soon, Hurry!
Why do we use a Plagiarism Checker? One of the most important reasons why people should use a plagiarism checker is to ensure accuracy. Those who don't use a plagiarism checker are often unsure of their work or are too lazy to do the work necessary to make sure their work is accurate.
Those who use a plagiarism checker are more likely to get the work done and can focus on the next project.
Here are the steps by following them you can easily use a Grammarly Plagiarism checking tool.
How To Use Grammarly Plagiarism Detection Tool?
Here are the step-by-step process below, follow them to use the Grammarly Plagiarism checking tool.
Step 1. Purchase premium plan (20% discount applies automatically using this link).
Step 2. Install the Grammarly extension for Chrome or Safari in your browser.
Step 3. Go to Grammarly, click on "New Document".
OR
Go to the browser, and click on the Grammarly extension available at the top right of your screen.
Step 4. Then, you will get an option new document at the bottom of pop up click there and you will get the black space to paste your content.
Step 5: Paste the content in the space provided for your content.
Step 6. Click on Plagiarism at the bottom right corner.
Congratulations, you are now ready to use a plagiarism checker and the result will be displayed in a few seconds.
See this video prepared by us to see the Grammarly plagiarism checking tool in action (step by step).
Is It Reliable? Facts About Grammarly Plagiarism Checker
It is the only Plagiarism checker that helps you improve the grammar, voice, clarity, and engagement rate of the content.
Plagiarism checker by Grammarly is not for free users, you need to upgrade to premium or a paid plan to use it.
Your findings are exportable to PDF.
Grammarly's database is over 16 billion plus. That is why it is so accurate.
Plagiarism checker by grammarly clearly tells you the plagiarism %.
We use Grammarly for this website. Every single content published here is passed through Grammarly.
So yes, basis our experience, we can say that Grammarly's plagiarism checker is reliable and accurate.
Benefits of Grammarly Plagiarism Checker
Plagiarism checkers are a great way to ensure that your work is original. A plagiarism checker will help you to find plagiarism in your work and help you take the necessary steps to ensure that it is not plagiarised.
It saves you from content redundancy and makes your writing duplicity-free.
Plagiarism checkers are used by academics and students as well as in business. There are many benefits to using a plagiarism checker.
Firstly, you are able to check your work for plagiarism. They can help you identify the most common mistakes that you may have made during your work.
It is important for businesses to have a plagiarism checker. There are many benefits that come with using a plagiarism checker such as:
They are a great way to make sure that you are only doing your own work and not plagiarizing anyone else's work. Finding errors in the work of others,
avoiding plagiarism, and
preventing lawsuits.
Disadvantages of Grammarly Plagiarism Checker
A plagiarism checker is useful and important for our writing but it has some basic cons.
It is costly (still value for money)
Supports only English and it will be difficult to check the plagiarism in other languages.
Who Should Use Plagiarism Checker By Grammarly?
Grammarly Plagiarism checker is considered as one of the most important tools for a person who is related to the writing profession or does any type of writing-related word.
Want to know who should use the Grammarly plagiarism detector?
Let's have a look at some common professions where Grammarly plagiarism checker is mostly used and also important.
1. Bloggers:
Bloggers need lots of creativity for their content creation and blogs, but creating unique text every time seems to be difficult. The plagiarism checker helps them with new words and suggestions every time and also indicates if their text is matching to any other website's blog.
Bloggers should use this tool of Grammarly for making their content duplicity-free and original.
2. Writers:
Writers who write long books and novels should also use this tool for making each and every text unique and meaningful. This helps them to generate different content from others. And uniqueness also generates the interest of readers.
3. Students:
Students use Grammarly for so many things. For generating their profile, writing emails, and creating assignments, for each type of writing it is important to use different words and different ways.
So, here Grammarly Plagiarism checker proves a tool that helps to write them uniquely and differently from others.
4. Teachers:
Teachers use Grammarly plagiarism checker for creating question papers for students, for creating presentations, and also for their official and personal writing work.
Grammarly Plagiarism checker is a revolutionary tool, that makes writing 5 times easy and more effective. Every person who is related to the writing profession can use this. Students, story writers, bloggers, news writers, and also big business owners.
But you have to take the Grammarly premium plan subscription for using its Plagiarism Checker. 
Who Should Not Use Plagiarism Checker By Grammarly?
We have discussed above the professions and persons who should use the Grammarly Plagiarism checker but it's time to know who should not use that. There are only two categories of people who should go for this-
Someone looking for free services- If you are looking for free Plagiarism checker then you should avoid using Grammarly plagiarism checker, as you have to take the premium plan subscription for that and it will surely cost you some dollars.
Looking for a plagiarism checker in another language except for English– Grammarly's plagiarism checker is very useful but it does not support any other language than English if you are writing in any other language then you must try another plagiarism checker tool.
We have exclusive deals for writers, students, and teachers. Grab Grammarly Black Friday offers and a Special discount by Grammarly for Students.
Grammarly Plagiarism Checker Alternatives
Looking for the best plagiarism checker? Well, Grammarly is certainly the one. But if you are looking for more options or Grammarly alternatives, we have listed them here.
There are many different ways to check for plagiarism. Since plagiarism is such a common issue, you'll want to make sure that you choose the best plagiarism checker for your needs.
Some of the most common plagiarism checkers are:
Turnitin,
Copyscape
Turnitin has been around since 1998, while Copyscape and Grammarly are newer. Turnitin requires you to submit your academic research, while Copyscape is versatile.
Turnitin and Copyscape are both good choices, but Grammarly is the best option out of all of them.
It is the most affordable plagiarism checker out of the three, plus it is fun to use.
How To Choose The Best Plagiarism Checker?
When it comes to choosing a plagiarism checker, look for one that is compatible with your needs.
It is important to consider the features a plagiarism checker has before selecting one.
Your plagiarism detector should have features such as:
a plagiarism detection score and
a plagiarism report.
The score helps you know when your work is free of plagiarism and the report is a great tool to use when you are asked to turn in a paper for school.
Top 5 Reasons Why Plagiarism Checker By Grammarly Is The Best?
We have mentioned a lot of potential about Grammarly Plagiarism Checker, now it is about the main reasons why you should go for Grammarly only. Let's start-
1. Affordable Pricing
Yes, it is true that you have to pay for a Grammarly Plagiarism checker but just started at a pocket-friendly cost, which means you get that Grammarly tool at an affordable price.
2. Higher Word Limits
As a Grammarly customer, you are allowed to check 100 drafts in a day totaling 50k words approx. Imagine the limits in a month. It is a whopping 150k.
3. Supports Multiple Devices and OS
Apps are made for Safari, Chrome, Firefox, and MS Edge. Use online as well as offline. You can also download Grammarly. You can also use the Grammarly app on your smartphone over all the applications.
4. Good Customer Service
With Grammarly, you get the best customer support active team for every query and problem you face with their service.
Info about related articles:
Jarvis AI can write ultimate plagiarism-free content automatically. See Reviews of Jasper and get a free trial of Jasper AI.
To optimize your content for SEO, download SEOQuake extension and Keyword Surfer.
These tools are free and best too. However, Pro writers are using Surfer SEO these days, if you haven't heard about it before, try Surfer SEO now.
You can use Grammarly on your Android phones as well.
FAQs based on Grammarly Plagiarism Checker
Does Grammarly provide a Plagiarism checker?
Yes, with Grammarly's premium plan subscription you get a plagiarism checker that helps you check more than 15 billion web pages.
Is Grammarly's free plagiarism checker accurate?
Yes, it is 100% accurate, as reviewed by many professional writers, and fully reliable.
Can I download a plagiarism report in Grammarly?
Yes, you get a pdf and can download it and export it easily.
Final Words: Grammarly Plagiarism Detector Online
When you are looking for a tool to check your work for plagiarism, you need to find one that is reputable. With so many tools out there, it can be hard to find one that is trustworthy and will actually work for you.
However, there are some tools that are reliable. One of those tools is Grammarly. Grammarly is one of the leading tools for plagiarism checking. Like many other tools, it is available for a subscription.
Although, with the subscription, you receive access to all of the features that the tool has to offer. This includes the ability to check your work for plagiarism, spell checking, and grammar checking.
The subscription gives you access to a lot of features, so you're guaranteed to receive the results you need. If you need a tool to check your work for plagiarism, Grammarly is a great choice.
If you don't want to use Grammarly online, you can download the Grammarly software on your PC.
See our Rytr Review 2023 to see how AI can automate your content writing and that too without any grammatical errors and plagiarism.
Latest Post: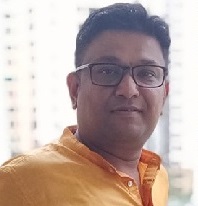 Seasoned Professional with 15 years of experience in Sales and Marketing. Entrepreneur, Consultant and Blogger helping people earn through jobs and blogging. Experienced Hosting Reviewer who likes to collect detailed info about existing players and share it with my audience. Previously worked with leading Banks and Telecom Companies.
I completed my Masters in Management with specialization in Finance and Marketing.
Visit our Hosting Review and Blogging Guide for more interesting articles.