Do you know, How to Make Money with Blogging? Can you make money on BlogSpot or WordPress, If Yes, How? Don't worry, We are here to help you earn with Blogging through this detailed guide. You will learn and master the art of monetizing the Blogs from this guide for sure.
Yes, earning with blogging is no big deal if you know the basics. BlogSpot and WordPress are two great platforms for Blogging and are helping bloggers to create blogs quickly. But, Patience, consistency, and creativity are three pillars of a successful blog.
You need to write consistently, and always need to be creative when you write something. Like every business, a blog also demands patience as it will grow over a period of time.
This guide is for new as well as old blogs who are looking forward to earning online. We have covered all legit ways to make money with blogging this year. Our strategies are applicable to all the blogs that are live on Blogspot and WordPress.
We have excluded all irrelevant items and included all those topics which are relevant as per the subject. Our purpose is to teach you and explain all available options without confusing you.
How to Make Money Blogging using Online methods?
Before we move on to the money-making tips and strategy, we will quickly share some basics for those who don't know much about blogging.
There are various platforms you can start with. There are Free as well as Paid Platforms.
Please note that Free Blogging Platforms gives you limited features and is Best for students or occasional bloggers. It is not advisable if you are seriously taking Blogging as your career.
There are platforms wherewith even at $1 a month, you can start blogging and get every tool you need to make an earning machine. Paid Platforms are the best options always as you get – Prompt Customer Service, Scope of Customization, Ease of Use, and lots of flexibility.
The thumb rule for every successful business is a – Wise Investment. There can be no business without investment, be it time, an asset, or money.
Of course, we always suggest you start with the cheapest possible ways as they are still better than a free version. Once your visitor and resource requirement grows, you can always upgrade.
We will share some of the Free and Paid Blogging Sites or Platform below –
Blogger or Blogspot [Free]
WordPress.Org [Free but You need to bear Hosting and Domain Cost, RECOMMENDED]
Medium [Free with limited features]
Wix [Free and Paid both]
We will discuss the methods to create a blog on two popular platforms. Those are BlogSpot and WordPress. Let us now have a look at them.
Creating Blog on BlogSpot Platform –
Note down the following easy steps to Create a Blog on BlogSpot :
Step #1- Access this link – BlogSpot.
Step #2- Signin with your Google Email ID and Password to start Blog on BlogSpot.
Step #3- Create a New ID if you don't have one already or you wish to use a different account.
Step #4- Now you will be asked to confirm your profile and add a display name. This will be displayed in your Blogger Profile.
Step #5- Next step is to click – Create Blog option. These links will appear on the left side of the welcome window.
Step #6- Now you need to brainstorm and decide on a Blog Name.
Step #7- Enter Title of New Blog and Select a Beautiful Theme.
Step #8- Now, in the final step, it will ask you to click on the 'Create a blog' option.
Step #9- Your blog is Live and ready to publish Blog Posts.
Step #10- To Create new Blog Posts, simply click on New Post option.
Proven ways to Earn Money by Monetizing your Blogs [Guide for Beginners]
Let us now discuss some tried and tested methods that are adopted by many successful bloggers around the world to generate Revenues from Blogs. Be it a Blog on Blogspot or a WordPress Blog, if the strategy to monetize it is right, you can earn consistently.
You need to Learn Blogging regularly to pursue Blogging as your Career. Ultimately, Blogging today is no more a writing project. For every single penny you have invested, you expect an ROI. For this, You need to groom yourself as an Entrepreneur or a Business owner and not just a content writer.
a) Advertisement Networks like – Google Adsense
Let us now discuss some tried and tested methods that are adopted by many successful bloggers around the world to generate Revenues from Blogs. Be it a Blog on Blogspot or a WordPress Blog, if the strategy to monetize it is right, you can earn consistently.
b) Sell Advertisement space
When your pages start getting some organic traffic, they get the quick attention of advertisers also. Every page can earn a decent amount if you sell space on a permanent or monthly basis to any company or advertising agency.
c) Affiliate Marketing
Affiliate marketing simply means online selling. But here, you don't sell your own products. Instead, you tie up with other advertisers and sell their products and services through a unique affiliate link.
This link once clicked by a customer, a cookie is created which helps you get the credit when a purchase is made.
Hell, you can earn upto 200% of the first month's sales in affiliate marketing.
d) Own E-commerce Store
If you are a manufacturer yourself, you can create your own e-commerce store and start selling the products. It has everything, a products page, cart, payment options, and even categories. You can easily create this e-commerce blog with WordPress.
e) Sell E-Books and Video Courses
Creating your own product means building your own brand. There are experts who have created their own e-books and video courses and they are advertising them on their blogs.
The visitors who are visiting your website can purchase these products if they found them useful. It is a great way of making money from blogging.
f) Consulting Gigs
There are many blogs that are providing some sort of consulting services to their visitors. For example, if your blog is related to SEO, you can provide link-building-related consultancy to your visitors.
Similarly, if you are into digital marketing, see how you can create a gig for your visitors and help them in the promotion. This is one of the great ways that generate huge income from blogging.
We studied a lot of techniques and have finally included all those ways and tactics for you which either we are trying ourselves or we know for sure that they work. With this all-in-one guide, you will find only those ways which really work and helps in making money online with blogging. We have excluded outdated ways which are not at all working these days.
Few Popular Bloggers and their views about making money from Blogging-
In 2009, I started earning a mere $434/month and now this blog is earning more than $30,000/month.

Harsh Agarwal, Shoutmeloud.com
Affiliate marketing is a fantastic (and underused) method for generating passive income. You don't have to worry about creating your own product, customer service is mostly out of your hands, and you can get started as soon as today if you wanted to.

Pat flynn, Smartpassiveincome.com
| Question | Answer |
| --- | --- |
| How much can I earn from Blogging? | Well, that totally depends but the sky is the limit. |
| Can I earn money using Blogspot? | Yes, Of course. It is possible to monetize a Blog on Blogger.com. Needless to say, WordPress is the best way. |
Example of Successful Blogs Making Huge Money
Let us now discuss some of the blogs which are earning huge money online. We are now sharing the list for inspiration and for your study to learn some best practices adopted by experienced bloggers. When you will study these renowned blogs, you will get an idea about how to monetize your content.
So, the 10 most renowned blogs (Our favorite) of the world making money from blogging are –
a) Huffington Post, Earns approx $4.1 Million
b) Mashable, Earns approx $3.3 Million
c) Perez Hilton, Earns approx $.5 Million
d) Techcrunch, Earns approx $1.8 Million
e) Engadget, Earns approx $ 3.9 Million
f) Timothy Sykes, Earns approx $.15 Million
g) Gothamist, Earns approx $.13 Million
h) Tuts Plus, Earns approx $ .11 Million
i) Car Advice, Earns Approx $.06 Million
j) Venture Beat, Earns Approx, $.05 Million
Now, Earning is one thing and Growth is another. Your strategies are successful only if your blog is growing. Both in terms of visitors and revenue.
If you are interested in learning strategies to Grow your Blog, the next section in this article is for you.
What Hurdles a blogger face while monetizing a blog?
There are over million bloggers today and this number is increasing every day. While blogging is still a recommended venture for 2021, still, not everyone will become successful in blogging.
Those who will emerge as successful bloggers making at least $1000 from a new blog will surely reach there after facing certain hurdles.
"Find the Solution" is the only tip here for newbies. Everything is tough in the beginning, and so is blogging. But if you have that "Entrepreneur Intent and Skill", you will definitely make your blog a smart source of passive income.
Make your Goal and chase it passionately. Try to stay positive during your blogging journey.
Let us see what challenges you can face before you start earning from Blog-
No Support- When you are new, you don't have your buddies around to help you. In fact, you may find yourself surrounded by negative people who will only discourage you.
The solution to that is- Build your own community, reach out to like-minded bloggers, seek help, and help others, offer what you have, and connect with other beginners. Build your Network or an informal team.
No Knowledge and Frequent Technical Issues– This is very common when you start a business. You may face certain technical issues like – How to take Backup? How to Upload an Image? How to change the font? and other queries like that. It is absolutely fine to have difficulties in the beginning.
The solution to that is- Availability of Customer Service [If you have Paid Hosting, Youtube and finally Google. No need to pay anything to anybody. There are various Facebook groups and Quora Spaces where people ask questions and get quick answers.
No Traffic or Visitor– Almost every new blog faces this hurdle while monetizing the blog. Every business takes time to grow. There are zero visitors and it is natural when the blog is new.
The solution to that is- You need to first create content that is worth reading and reach out to the audience for which it is written. Learn SEO and use Social Media. Platforms like FB, Twitter, Whatsapp, Quora, and various Web2.0 sites like Medium help you build your audience.
Check out this guide which will help you get your first few visitors from Quora and other platforms.
We also promise to respond to each of your queries asked using the comment section here.
Time Management– If you are starting blogging as your part-time business, managing two streams at the same time can be a challenge. While you need to give time to your main or existing income stream, a new blog will also demand your time.
The solution to this issue is- make a Calender and follow it. It is not mandatory to blog every day. Use Weekends, and a few hours every day. But, you need to be consistent. An hour before you sleep is also okay if you are doing it regularly.
So, there are various other hurdles you have to face as a beginner in the blogging industry. We discussed some of the problems and their solutions above. Likewise, every problem has a solution.
How to Grow your Blog Visitors and Revenue?
This is a very important section as here we will discuss the useful ways to increase your blog earnings and visitors. In the previous sections above, we discussed creating a blog using BlogSpot and WordPress. Problems you may face and then we discussed the right approach to monetize it.
But now, we will like to share practical ways to grow the blog traffic and a Plan of Action to further improve your Blog earnings.
Share your content on Social Media
We also discussed above that how important social media is for a blog. Share your content on various groups. Tag your friends on Twitter using proper hashtags.
By 2021, We expect Linkedin to grow as one of the popular ways being used by bloggers to promote their content.
If you are on WordPress, you can automate the task of content marketing over social media. JetPack Publicize is one such tool that helps you share new posts on all social media accounts automatically. To leverage it even better, you can read this article- Social Media and Blogging.
Build your Social Community – FB Groups, Quora Space, etc.
If you are on Facebook, you would have joined certain Groups or FB Pages. It is free to create a page there and start engaging with the audience there. You can create polls, ask questions, give answers, and inform visitors about new posts.
Platforms like Quora allow you to create your own Space, a kind of group where you can get connected with your audience who likes your answers and treats you as an expert.
Capture Emails of Visitors
This is the ultimate way that we use ourselves. Basis our own experience, we would emphasize building your own subscriber base from day 1. Request every single visitor to signup as a subscriber and later you can connect with them through and email.
Just in case you reach 100000 email subscribers at any point in time, imagine a simple mailer will get plenty of visitors with one simple notification mail.
Use Push Notifications
When someone shows interest in opting for push notification, that means that person wants to get notified for every new post you publish. This helps you get instant traffic on all new posts.
How? Whenever you publish a post, all push notification subscribers will get notifications on their desktops and mobile, click on to which, they will land to your new posts.
Write on Latest Topics with No or Less Competition
Finally, we will suggest you be innovative and a bit research-oriented. Don't just create any content without proper research. Create the content on the latest topics, trending topics, micro niches so that you get instant traffic by ranking on them.
Target long-tail keywords as they are easy to rank. See the level of competition and then define your overall content strategy. Create powerful SEO Content that is well optimized for search engines and easily crawlable too.
How to Find Money-Making Keywords and Topics?
For each blog post, you need various Keywords that are searched on various search engines like Google or Bing. All your Blog Topics should have some search and earning potential.
These Keywords will decide the traffic you can generate on each Blog Post and finally the overall Blog Revenue. There are various theories that will suggest you use a "Long Tail Keyword" or topics as per "Google Trends".
We will dig it deeper and share the ways below that work best for beginners to scale up their dream blog – "A Money Making Machine".
Use Professional Keyword Tools like SEMrush or Ahrefs. [Get Semrush Free Trial and Coupon]
Select Keywords with "Buying Intent"
Don't Run behind "High Competition Keywords"
Always choose "Long Tail Keyword" with Low Competition
Use Niche related Keywords and Topics only
How to write a "Saleable and "Engaging" Blog Post that goes Viral
Your Content is the key product in your blog. Be it your first blog or tenth, be it on WordPress or BlogSpot, the purpose of every blog is the same. The better the content is, the better are the returns on investment. If your content has strength and weight, your audience will share it on social media.
It is the responsibility of every "Blogging Entrepreneur" to focus on quality content that is Engaging and Saleable.
What do we mean by Engaging and Saleable?
We simply mean that the content should solve the queries of visitors. It should be of some interest to your audience.
Compare your content with your competitors. Is it better than the competition? Check out the details, article length, Infographics, Videos, and other strategies used by other Blogs.
Improve your article if there is a need. Remember, If the audience is liking it, it will automatically add to their trust factor. Once they will start visiting your blog frequently, this trust factor further improves and make them your loyal audience.
This is the point when you can start selling your products like e-books, etc and your visitors will happily buy them.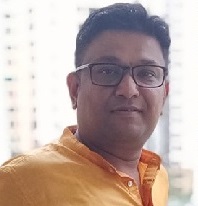 Seasoned Professional with 15 years of experience in Sales and Marketing. Entrepreneur, Consultant and Blogger helping people earn through jobs and blogging. Experienced Hosting Reviewer who likes to collect detailed info about existing players and share it with my audience. Previously worked with leading Banks and Telecom Companies.
I completed my Masters in Management with specialization in Finance and Marketing.
Visit our Hosting Review and Blogging Guide for more interesting articles.